thefraserman
Goetta



Since: 17.7.02
From: Nanaimo, British Columbia

Since last post: 2147 days
Last activity: 776 days

#1 Posted on | Instant Rating: 3.90
I haven't yet...but I'm tempted to get that Ron Popai "Set it and forget it" rotisserie. Don't know why though...it looks like it makes amazing food.

How about you?
Promote this thread!
TheBucsFan
TheChiefsFan



Since: 2.1.02

Since last post: 1406 days
Last activity: 1406 days

#2 Posted on | Instant Rating: 4.42
Now sure if this counts as an infomercial, but I bought a "History of Rock n Roll" 5-disc documentary from Time once when I saw a 2-minute commercial. The documentary was alright; some of the footage on it from the 1950's and '60's was really cool.


---

"I have as much authority as the Pope, I just don't have as many people who believe it."

--George Carlin
DJ FrostyFreeze
Scrapple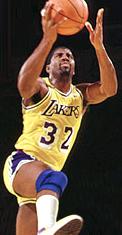 Since: 2.1.02
From: Hawthorne, CA

Since last post: 155 days
Last activity: 1 day

#3 Posted on | Instant Rating: 6.64
Before I moved out, my mom & I had 2 George Foreman grills. We bought them at the mall, but I think that still counts.

My dad bought a Magic Bullet a few months ago. It was "buy 1, get 1 free!!!!" of course, so he gave the other one to my wife & I. It's pretty cool actually, but not nearly as quick as they makle it look on TV. We use it at least 2-3 times a week, mostly for shakes & smoothies, but my wife has used to to crush ice & make salsa & guacamole a couple times too.


---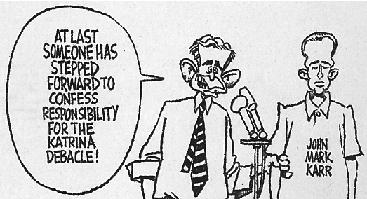 drjayphd
Scrapple
Moderator



Since: 22.4.02
From: Outside of Boston

Since last post: 63 days
Last activity: 13 days


ICQ:
#4 Posted on | Instant Rating: 7.06
You wanted the best, you got... Out of Context Quote of the Week.
"They're plump, ripe, and priced to move. Get your fat Samoan today!" (Packman V2)


---
Grandparents handed down a set of the Serve and Strain pots, which I've never used (although who knows if that'll last), and I got a set of Ginsu 2000 knives off of eBay (needed cheap knives for college).


---
JayJayDean
Scrapple



Since: 2.1.02
From: Seattle, WA

Since last post: 874 days
Last activity: 452 days

#5 Posted on | Instant Rating: 6.45
Mrs. JJD once bought Tony Little's Ab-Isolator. Basically, it keeps your hips locked so you can maintain perfect form. I'd rather get an Ab Lounger, but only so I can play video games on it like the guys inn "40 Year Old Virgin."


---

"You know what you need?
Some new quotes in your sig.
Yeah, I said it." -- DJFrostyFreeze


Lexus
Andouille



Since: 2.1.02
From: Stafford, VA

Since last post: 3 days
Last activity: 3 days

#6 Posted on | Instant Rating: 4.73
I forget what it's called, but I remember when I was younger getting one of those kits that baked food in the microwave so it came out delicious, along with a microwave egg cooker. The first thing worked great until the special paper ran out. The microwave egg cooker, on the other hand, just sort of made the eggs blow up even faster.


---

Hold nothing sacred and you'll never be dissapointed. Especially not this statement.
ekedolphin
Scrapple



Since: 12.1.02
From: Indianapolis, IN; now residing in Suffolk, VA

Since last post: 7 days
Last activity: 3 days

#7 Posted on | Instant Rating: 2.29
Yeah, I bought a SmartSpin thing-- a rotating food container thing with three sizes of containers, as well as a supply of interchangable lids. It sits on my kitchen counter as we speak, and it's been put to very, very good use.
Naturally it came out in stores a couple months after I bought it, and for a lower price. But oh, well.
And technically it wasn't an infomercial in the traditional "hour-long paid program" sense, it was just a regular commercial, but that's as close as I've gotten.
---
"Hurt me if you must, but let the duckie go."
--The Oracle of the Sunken Valley, The Order of the Stick
Five-Time W of the Day (5/27/02; 7/3/02; 7/30/04; 8/28/04; 12/16/05)
The Only Five-Time (and Last) N.E.W. World Heavyweight Champion
Certified RFMC Member-- Ask To See My Credentials!
AWArulz
Scrapple



Since: 28.1.02
From: Louisville, KY

Since last post: 10 days
Last activity: 2 days

#8 Posted on | Instant Rating: 6.73
I am the proud owner of a Fishing Magician from RonCo - and I have had it a long time. Still works. I keep it in the trunk and if I get the urge to fish, I can.

I also have some Ginsu knives, which I bought at the fair, but had seen them on TV. They suck.


---

We'll be back right after order has been restored here in the Omni Center.
Kevintripod
Banger



Since: 11.5.03
From: Mount Pleasant, Pa.

Since last post: 1 day
Last activity: 2 hours

#9 Posted on | Instant Rating: 5.20
Originally posted by ekedolphin

---

Naturally it came out in stores a couple months after I bought it, and for a lower price. But oh, well.

---


That's exactly why I never bother buying anything advertised in a infomercial-like comercial. Anything I have ever been interested that I saw in a informercial just ended up showing up on a Walmart shelf a few months later.

(Also you can get the items cheaper most of the time on Ebay).

(edited by Kevintripod on 27.9.06 2108)

---

"Oh it's on like Donkey Kong." - Stifler, American Wedding
Toast Jr
Kishke



Since: 30.1.03
From: Stafford Springs, CT

Since last post: 8 days
Last activity: 10 hours

#10 Posted on | Instant Rating: 5.88
Not exactly an infomercial, but I did buy a Micro Touch solely because of the awesome ads that used to run during wrestling. You had better believe I ran around announcing that "razors can cut you and scissors can poke you but Micro Touch works on even the most sensitive areas!" It did turn out to be pretty useful for getting the little hairs on the back of my legs that are hard to get shaving in the shower.
I bought it from an As Seen On TV store, I didn't call the number.
Brian P. Dermody
Liverwurst
Moderator



Since: 20.9.02
From: New York, NY

Since last post: 2271 days
Last activity: 1693 days

#11 Posted on | Instant Rating: 8.32
I had a Juiceman, which made awesome juice, though burned through my produce with reckless abandon. Also I think my ex got it when we split. Or maybe it's in the storage locker near my dad's place. You know, in case you were looking for it.

My older brother lost 75 pounds with a NordicTrack when he was younger. He's since stopped using it and gained it all back over a ten-year span.

Got a Foreman grill like every other post collegiate male.

I haven't used the Popeil rotisserie, but my buddy's parents just rave about what it can do to a pot roast, for what it's worth to you, fraser.


---

I like stuff too.

Reward TV -- TV just got better!
SEADAWG
Boudin rouge
Moderator



Since: 5.7.03

Since last post: 1966 days
Last activity: 1047 days

#12 Posted on | Instant Rating: 7.47
I love infomercials! (I'm totally queer.)

Years back, I talked my mom into buying the Ron Popeil FOOD DEHYDRATOR, convincing her that it would change our lives in numerous and exciting ways. One time I made banana chips with it... that's about it. Before I die I hope to make the beef jerky.

With the dehydrator came the Ron Popeil DIAL-O-MATIC, which I used to cut the bananas for the banana chips. Except a knife is much easier and I grabbed one halfway through. I haven't seen the dial-o-matic since.

In college I bought the Former WWF Announcer Joe Fowler Endorsed TURBO COOKER. If nothing else, it makes a good desert where you basically make like chocolate cupcakes, and for a topping you pour in a can of cherry pie filling and then a can of Coke. It's quite good. Serve it for a special lady, fellows, and she'll be totally blown away by your skillz. Assuming you don't tell her how you made it, then she'll just point and laugh.

I bought a FLOWBEE for my dad for Christmas like 10 years ago. He actually used it once.

I have the Jack LaLanne Power Juicer DELUXE! I love me some juice. You gotta buy a lot of fruit and veggies, though. Here's something I've learned over the years: it's easier to just buy juice.

Years back, I talked my mom into buying the EURO SEALER, which was this totally amazing item that was supposed to let you re-seal plastic bags. Like potato chip bags and stuff, so you could keep the chips fresh. It was a total piece of shit.

My wife bought one of those FOOD SAVER vaccum things, and she uses it, so I assume it works.

Speaking of said wife, she bought the AB ROCKER while we were in college, 'cause she does like 200 situps a day and thought the revolutionary Ab Rocker design might make them easier. But she said it totally *sucked* and did not even properly isolate her muscles. I think she even wrote Body By Jake a letter to express her disgust.

I bought my aforementioned wife THE AMAZING PASTA PRO, that pot with the holes in the lid so you can drain out the water, for Christmas a few years ago. I also proposed to her on Christmas Eve that same year. She liked the pasta pro a lot better.

I was going to buy that tube thing for cooking pasta, but I heard it makes the pasta all sticky and weird because the starches don't get washed off.

A friend of mine bought the Michael Thurmond 6 Week Body Makeover and has lost like 80 pounds.

I have a Foreman grill, but I think it was actually from the store as opposed to an infomercial.

That's everything I can think of offhand, but I'm sure there's more.