Spiraling_Shape
Bierwurst



Since: 2.1.02
From: PA

Since last post: 10 days
Last activity: 1 hour

#21 Posted on
It`s Lita`s official site, but I don`t think she does most of the updating on it, like say, Lance Storm or Jericho. And it was apparently just a copy of something the Observer reported.

With Matt`s concern for Jeff and Lita before his own beatdown, it looked like they were heading towards a reconciliation anyway. Maybe they`ll have kissed and made up in their "injury" time.

Unfortunately according to her site, they`ll be coming back with new music from Saliva. Ick, another generic band doing a theme song. I still miss Uncle Kracker.
BigDaddyLoco
Scrapple



Since: 2.1.02

Since last post: 3 days
Last activity: 2 days

#22 Posted on
Uncle Craker's song for X-Factor was perfect. Original and a good heat getter. Why does everyone have to come out to generic rock/rap music?
Mike Sweetser
Boerewors



Since: 2.1.02
From: Seattle, Washington

Since last post: 4394 days
Last activity: 4285 days

#23 Posted on
> But, on the other hand, Vince wouldn't "punish" all three because of one person's mistake

I dunno, he's punished one person for four people's mistakes (Triple H in '96)

And yeah, never put anything past Vinnie-Mac.

Mike


---
BrewGuy
Kolbasz



Since: 2.1.02
From: Pickering, Ontario

Since last post: 1855 days
Last activity: 394 days


ICQ:
#24 Posted on
It`s Lita`s official site, but I don`t think she does most of the updating on it, like say, Lance Storm or Jericho. And it was apparently just a copy of something the Observer reported.

If that's the case, Amy'd better have a little chat with her webmaster about informing her when info goes up on her own site!


---

dskillz
Landjager



Since: 2.1.02
From: Houston Texas

Since last post: 4509 days
Last activity: 4214 days

#25 Posted on
Whatever happened, I went to Amy's site and guess what I saw?!?!?

"AmyDumas.net will be down until further notice. We apologize for any inconvenience"

Expect the Hardyz to be jobbing to everyone when they get back. Maybe they will bring back "The Dog" from WCW so they can job the Hardyz to him too. That sucks though. It is obvious this is some punishment, but Amy made things alot worse for herself and Team Extreme with the comment on the website.






---

January 4th 1999 - The day WCW injected itself with 10 gallons of Liquid Anthrax...AKA...The day Hogan "Defeated" Nash to win the WCW title in front of 40,000.
Rush4Life
Kolbasz



Since: 2.1.02
From: Tacoma, WA

Since last post: 68 days
Last activity: 45 days

#26 Posted on
Yeah, hopefully those boys can learn to speak on a mic. They are pretty bad at that and acting, damn they need lessons on how to act. I don't know, maybe 6 weeks are not going to be enough!


---

Rush4Life

"I believed what I was told, I thought it was a good life, I thought I was happy. Then I found something that changed it all...." -Anonymous, 2112
WAPU Bandit
Linguica



Since: 2.1.02
From: Ft. Hood, TX

Since last post: 5802 days
Last activity: 5740 days

#27 Posted on
However long they are out for, I hope that the WWF doesn't bury them because of a press realease that was if anything at all, pointing out the Hardy's own problems. I could see if Lita came out aand just bashed on Vince for unfairness, but the release itself focused mainly on Jeff's issues and concerns and the teams poor feud.


---

Terminus Est - Book of the New Sun

????
LEM BA QM
LEM BA PAJ BE PRD
????

BobHollySTILLRules
Bockwurst



Since: 3.1.02
From: C-Bus, Ohio

Since last post: 5694 days
Last activity: 5694 days

#28 Posted on
As long as they don't come back pissed off and not wanting to work, this is going to be the best thing that ever happened to the Hardys. I mean lets face it, the breakup didn't work. The match at Vengeance was good, but unmotivated. They are going to be out of sight for the next 6 weeks and when they come back, in whatever role it is, they're going to be over again and they won't seem as stale. I mean I know over the shows since they've been gone I haven't once said "man, this show is missing the Hardys" and I really doubt too many other people have either. So, being off TV for 6 weeks isn't really a bad thing in all reality. Oh well, I'll still only have use for Matt anyway.


---
And I think you're fat. So how do you like me now?
dunkndollaz
Banger
Back to Back Survivor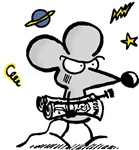 Since: 3.1.02
From: Northern NJ

Since last post: 23 hours
Last activity: 23 hours

#29 Posted on
I can't stand the Hardyz and have had little use for Lita for quite a while now - ever since her Chyna "I want to fight you" promo - she needs a shower and a new look....in fact, they all do


---

Stylin' and Profilin' - Custom Made from Head to Toe.....courtesy of Michael's of Kansas City
Jobberman
Kishke



Since: 2.1.02
From: West Palm Beach, FL

Since last post: 1391 days
Last activity: 43 days

#30 Posted on
Maybe they'll show up in another month or 2 with Michael Hayes as their mentor again. Yeah! Ratings baby!


---

"Dollar, if you beer me."


BenoitFan7
Chorizo



Since: 7.1.02

Since last post: 5937 days
Last activity: 5912 days

#31 Posted on
Matt and Jeff should hit the OVW and have Cornette learn 'em some talkin', then make a big comeback to announce their reconciliation.

dMp
Knackwurst



Since: 4.1.02
From: The Hague, Netherlands (Europe)

Since last post: 2 days
Last activity: 1 hour

#32 Posted on
I noted when watching the Leap of Faith dvd that they talk like that all the time. So maybe they are great actors but they just appear very hmm...lame.

It might have something to do with the accent *shrug*

Anyways. The Boyz grew stale on most of us, but I believe the pops they got in the arena were still pretty big.
Guess they just didn't do anything interesting lately..
Heh, that applies to all tag teams I believe?!

I thought the promos they did for the break up were decent. Not good, not bad. But after the split, I had no idea where they could go solo?! So maybe this break can be used to think up some story on why they are back together (if they return as a team ofcourse)..and who knows..maybe they can do something interesting from there..

WAPU Bandit
Linguica



Since: 2.1.02
From: Ft. Hood, TX

Since last post: 5802 days
Last activity: 5740 days

#33 Posted on
To be honest I don't see the Hardys ever being great talker and I don't think they need to be. The WWF is filled with people who can promo their asses off. We don't need the Hardys to talk, give thema mouthpiece for the occasional neccesary promo but I thiunk their real strength has always been their workrate. i mean I like listening to the Rock blather as much as the next smark but there has to be some Cheezits in the party mix to offset the pretzels (-credit CRZ) and the Hardys matches have always been pretty good to outstanding. Let these guys just come back as solid feuders for the tag-team gold. Make the belt the goal and the angle writed itself really... (climbs off soapbox)


---

Terminus Est - Book of the New Sun

????
LEM BA QM
LEM BA PAJ BE PRD
????

Mike Phoenix
Chorizo



Since: 8.1.02
From: Pittsburgh, PA

Since last post: 5325 days
Last activity: 5325 days

#34 Posted on
Lexus, dammit, I just wasted a Pepsi. I knocked it over because I was laughing so hard...

[goes off in search of new Pepsi after saluting Lexus]


---

---=---:---=---
[Look up a line]
Wow, that belt looks like crap... I'll take it and carry it around for years and see if people can take it away from me... What? What was that? You mean even THIS belt doesn't matter! What? I'm insulted! Get away from me you... you... defiler!
Pages: Prev 1 2