It's False
Scrapple



Since: 20.6.02
From: I am the Tag Team Champions!

Since last post: 1 day
Last activity: 51 min.

#1 Posted on | Instant Rating: 6.55
Q'n'D

-Chavo Guerrero & Hernandez d. Kid Kash & Gunner (Chavo pins Kash with the Frog Splash)
-Rob Van Dam d. "The Pope" D'Angelo Dinero, Mr. Anderson, and Magnus in a four-way Falls Count Anywhere BFG Series match (Van Dam pins Magnus with the Van Daminator. Pope was never in the match, as he got laid out by the Aces & Eights before the match.)
-Devon d. Kazarian to retain the TNA Television Championship after the spinebuster
-Madison Rayne d. Miss Tessmacher to win the TNA Knockouts Championship with the tights-assisted, ropes-assisted pin. Why yes, Earl Hebner did referee this match, why do you ask?
-Bully Ray d. James Storm, Jeff Hardy, and Robbie E in a four-way Tables BFG Series Match (Ray powerbombs Hardy through the table)
-Zema Ion d. Kenny King to retain the TNA X Division Championship with the Alabama Faceplant
-"The Phenomenal" AJ Styles d. Kurt Angle, Christopher Daniels, and Samoe Joe in a four-way Ladder BFG Series match (Styles springboards in out of nowhere to YOINK the clipboard from right in front of Joe)
-Austin Aries d. Bobby Roode to retain the TNA Heavyweight Championship with a schoolboy after Earl Hebner restarts the match off a double-pin spot

-----------------

I had a huge headache, so I wasn't going to attempt to do the full recap here. Here's what I got:

Opener was fine. Good showcase for Chavo.

Is there something we don't know about with "Pope" Dinero? He was a late scratch from last Thursday's match with Van Dam and now he gets wiped out in a backstage segment to completely take him out of the Falls Count Anywhere match. Is he hurt or something?

Falls Count Anywhere was pretty decent. It really does feel like Van Dam's just going through the motions these days, which is why it's baffling that he's still winning these matches.

The Devon/Kazarian match was ok.

Tessmacher/Rayne is such a lousy angle for reasons I've already mentioned. Match wasn't all that good, either. I'm guessing this either gets overturned on Thursday or Tessmacher gets a rematch at the next PPV.

The Tables Match was pretty solid. Loved the psychology of guys trying to pull off big moves while other guys would frantically try and shove away the tables. Aces & Eights were all over this match, first distracting Ray and then distracting Jeff. After Ray got the win, he bailed as quickly as possible to avoid any potential beatdown. My Spidey Sense is tingling, as I'm growing more convinced that Ray's the mastermind, but at this point, the biggest swerve that TNA could give us would be to reveal that it really IS James Storm behind these guys.

Ion and King was fabulous! Both guys are spot-tastic, which is fine, because most of the spots hit. King's going to be awesome and his time is going to come sooner than later. Ion's starting to grow on me just a tad.

Ladder Match was easily Match of the Night. One of the biggest spots saw Joe trying to hit Styles with the musclebuster, while Angle swooped in and tried to hit Joe with the German suplex at the same time! These guys were INSANE to even attempt this spot and, needless to say, it failed spectacularly and Styles was nearly killed in the ensuing car wreck. Much cooler sequence came later after Daniels successfully disposed of Styles (and took a bow for the crowd, because Daniels is just AWESOME!) and Joe and Angle came in to beat the piss out of him, leading to a suplex contest between Joe and Angle with poor Daniels as the dummy. We then got a very cool and unique spot, with Joe and Angle sandwiching Daniels in-between ladder rungs to essentially take him out of the match. Joe then wiped out Angle with a headbutt atop the ladder to send him crashing down, but Styles then springboarded onto the ladder and grabbed the clipboard in one swift motion, just as Joe was reaching for it. Very, VERY cool finish and amazing match, even with the one noticeable botch.

The World Title match really had me flashing back to some of the worst of TNA's main events, in terms of booking. Two ref bumps here, the first of which led to a Roode spear with no ref and the second of which saw Aries hit the brainbuster, but Brian Hebner's slow recovery led to a Roode kickout. Initial finish saw Roode hitting a top-rope superplex with Aries bridging after the move, leading to a double pin spot with each referee counting the fall for the other guy. I was convinced that that's how the whole thing was going to end, as Roode started walking away with the belt. Earl Hebner came down, took the belt back, and restarted the match. Roode grabbed the belt and started arguing with Earl Hebner, which led to Aries coming full speed on a suicide dive...and flying right into the belt, knocking himself out! I would have bet anything on this being the finish, but Roode only ended up getting a two-count! Roode lost his cool and was clearly out of ideas, so Aries came up with a desperation schoolboy to retain the title. Overbooked, but at least the right guy won. And both Aries and Roode still managed to put on an entertaining match despite the booking with a very hot finishing sequence that had me on edge.

And that's it. Not a great PPV, certainly nowhere on the level of Destination X, but it was alright. No further movement on Aces & Eights and no sign of Sting or Hogan. No Surrender is next on the docket and I'm hopeful it'll be better than this was.

(edited by It's False on 14.8.12 0126)
---

"Release the BOGUS!"

Promote this thread!
Torchslasher
Knackwurst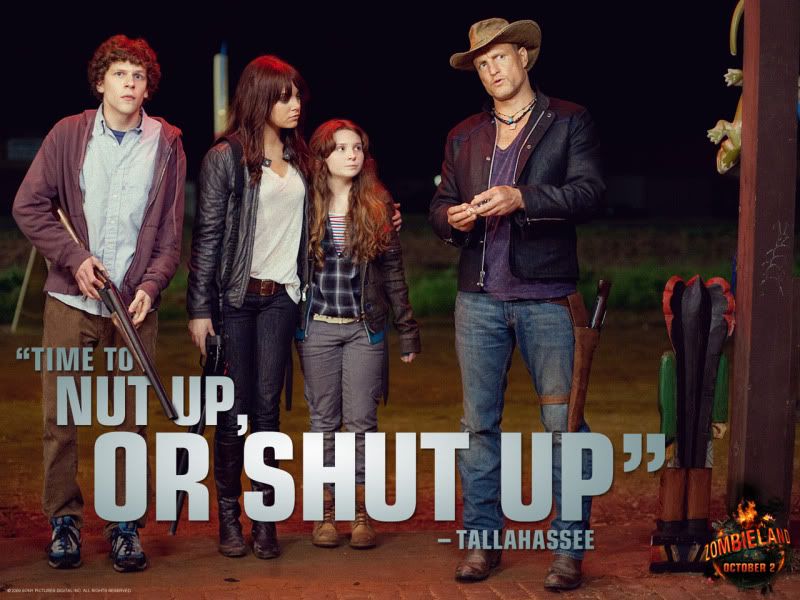 Since: 17.1.02
From: New F'n Jersey

Since last post: 21 days
Last activity: 11 days

#2 Posted on | Instant Rating: 5.36
I also thought the PPV was only alright. I thought the first match was pretty damn bad actually. They were all on different pages from the get go, and even the finishing sequent was clunky. Terrible.

Falls count anywhere was fine. Devon vs. Kaz was good. The women's match sucked because of the story, with Earl screwing the babyface (remember this for later).

Things got really good from there on in, with a fun tables match that furthered Aces and Eights. I enjoyed the X Division match quite a bit. Zema has gotten really good. The ladder match was great as expected.

I really enjoyed the main event, and I loved the booking, minus one thing. There is no way you should tell the story that Earl will screw a babyface in one instance, and then totally be the voice of reason and force the restart of another match. Tweener ref Earl? Come on.

That being said, I was really worried that we could be stuck with the "who won the match?" angle as the last thing you would see on the PPV, and that would have sucked. So at least they did the right thing and gave us a real finish. From here, I can only assume that Roode will try and force someone to face Aries at No Surrender, get that person to win, and then force a title match on an Impact before Bound For Glory.


---

"Put on your helmets, we'll be reaching speeds of 3!"
"It was nice of you to give that dead woman another chance."
"All right, look alive everybody...oh sorry Susan."- MST3K: Space Mutiny
Click Here (facebook.com)
CruelAngel777
Landjager



Since: 7.4.02

Since last post: 3 days
Last activity: 15 hours

#3 Posted on | Instant Rating: 4.49
I felt that even though the PPV was middling as far as entertainment, it felt like there was a stronger effort to satisfy fans with storytelling and matches than WWE has been doing lately. Maybe I'm becoming biased from primarily watching the WWE all this time and re-discovering my interest in TNA. Whatevs! Onto the review.

I missed the opener with Chavo and SuperMex. Went and updated looks and stats of wrestlers on Fire Pro Wrestling during the ludicrous Knockout's match and the D-von/KAzarian match so I have nothing for those.

That Fall's Count Anywhere match needed two things: A fourth opponent (preferably Pope), and a motivated RVD. I wish I could blame RVD's lackluster matches on age and multiple injuries, but I just saw a few weeks back put on a great match with Jeff hardy that felt like a match from 2003. It seems he feels like giving a shit only against certain people these days. Magnus has really improved since the last time I saw him as TNA's Gladiator.

Favorite part of the Table Match: When Hardy and Storm go to Double team suplex Bully Ray and Robbie didn't move the table far/fast enough causing Bully to break the end of it in an awkward looking botch bump. Then when Hardy, Storm, the ref, all give Robbie the death stare as he shits himself in realization that he almost ruined the match. It honestly was probably my favorite part of Hardcore Justice. I hope Bully Ray didn't really hurt his arm at the end, as I could of sworn he told someone of camera "It's shattered".

Zema Ion/Kenny King was tremendous! MOTN just slightly beating the Ladder match to me. The X-Division has taken a real hit since I've stopped watching, but these two really show promise in elevating it again.

Ladder match was ridiculous and awesome! Like It's False stated that botched German Suplex/Muscle Buster was an insane spot that unintentionally looked way better than they probably planned due to Murphy's Law. Poor Daniels got destroyed by Joe and Angle but played the asshole better than Anderson portrays himself to be. Styles grabbed the belt so fast that I didn't realize he won until he was on the ground.

The Main Event. Hrrm. Things were going great until the "TNA Special" Sport's Entertainment finish sequence. Shit like double ref bumps and the Dusty Finish "OMG who's the real champion?" bullshit is what caused me to start watching less of TNA. Especially considering how at the beginning of the double ref count one of the refs had to slow his timing down so the other ref could catch up. Thankfully another TNA staple "The Swerve within a Swerve" went into play, and the match was restarted and properly ended.


texasranger9
Kishke



Since: 9.1.11

Since last post: 12 days
Last activity: 5 hours

#4 Posted on | Instant Rating: 2.20
With Pope's "injury" they could of added Kaz in and grandfather his Pope's points.