Cerebus
Scrapple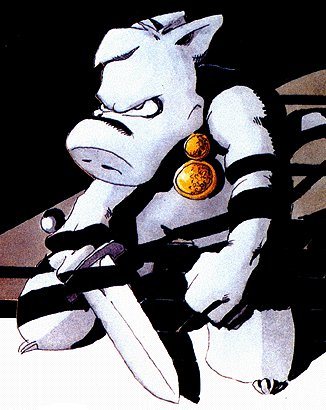 Since: 17.11.02

Since last post: 5 hours
Last activity: 56 min.

#1 Posted on | Instant Rating: 2.74
Well, this was intended to be 31 films, one for each day of the month of October, but since the month is half over already, I cut it down to the most frightful 13 of the bunch.

October brings us my favorite holiday, Halloween. I've always liked spooky stuff so it was pretty much a given that I'd like Halloween better then the other holidays like Christmas or Easter. I suppose New Years comes in at a close second because EVERYONE loves a reason to get drunk and act stupid, and what else is there to do on New Years, right?

Anyway, as a treat to all of you. Here's a list of 13 of the best horror films you've probably never seen. I hope you enjoy them.

(PS: 'Please' don't turn this into a list thread. That isn't the point of this. Thanks in advance!)

-----

TWITCH OF THE DEATH NERVE: This movie started the Slasher/Body count genre that is so popular to the kids today. Made in 1971 this classic horror film from Mario Bava is a must see for any fan of FRIDAY THE 13TH, HALLOWEEN, or SCREAM. This movie is what made all those others possible.

BLOODSUCKING FREAKS: One of my all time favorite horror films. It features such scenes as a dancer getting her feet sawed off and a doctor taking a power drill to a woman's head to 'blend' up the brains and then drinking them through a straw, and the 'classic' penis in a hot dog bun scene.

HOWLING II - YOUR SISTER IS A WEREWOLF: This straight to video classic had one of the best wolf transformations EVER. It involved a naked Sybil Danning and that's all you need to know about it! This, along with creepy foreign people with buggy eyes made for some spooky imagery.

OF UNKNOWN ORIGIN: Before there was ROBOCOP, there was Bart. Peter Weller really shines here as a guy going completely nuts over a rat in his walls. While not really a horror film, this urban terror will easily keep you awake the rest of the night if you hear something coming from the attic or in your walls.

THE GATE: The only PG film worthy of this type of list and as I've noticed now that it's on DVD, it's been re-rated PG-13. Kids open a hole to hell in the back yard while the parents are away. DAMN YOU KIDS!

THE STEPFATHER: You may know Terry O'Quinn from LOST, (and nothing else, I'd guess.) but he'll always be The Stepfather to me. To see where he got that swagger from, look out for this film next time you got to the video store.

WAXWORK: Let's see here... we got Dracula, a werewolf, a mummy, Frankenstein, zombies, aliens, The Phantom, Jack The Ripper, shit there's even the Marquis De Sade! With a movie THIS loaded, you would think it would completely suck; but you're wrong. The plot sails by quickly and evenly and the decent cast carries this way better then it should. Well worth looking for.

VERSUS: The Japanese mafia against the Undead. When I first heard about this film, I thought it sounded kinda dumb and passed it over. Then I was given a copy a few years ago and I've been kicking myself in the ass ever since. THIS MOVIE ROCKS! There's even a sequel in the works now, which will be all kinds of awesomeness featuring the same cast and crew of the first one.

ALUCARDA: The anti-christ is born... and it's a WOMAN!(As if us guys DIDN'T know this already! HA!) Any fan of the Thrill Kill Kult will watch this and start smiling because the group has sampled the film to death. It's got naked, bloody nuns so it's GOTTA be good, right?

PROFONDO RUSSO (DEEP RED): I'm limiting this as the ONLY Argento film here. This was a doozie! It had the creepiest music I'd ever heard as a kid back when I first saw this and the hairs on the back of my neck STILL stand up when I hear it still to this day. Try to get this on DVD because most video versions are cut to hell and they make no sense. See it the way it was SUPPOSED to be seen, WIDESCREEN. The ending will have you rewatching the beginning it almost immediately after it finishes.

BLOOD SALVAGE: Seriously, GOOD LUCK finding this. Blockbuster pulled it of it's shelves almost immediately after it came out. Produced by Evander Holyfield (YES, the boxer) on a bet to make a really gross horror film. Holyfield supposedly threw up while trying to watch it the first time and has still never seen the whole film. Very gross in some parts with the harvesting on bodily organs for sale on the black market. There's even a cameo by ELVIS!

MOTHER'S DAY: This is, basically, DELIVERANCE taken to the next level. It's backwoods hicks terrorizing women. This is the kind of movie that would make a woman NEVER want to go camping. Sick, demented fun all around and it's all for mama!

THE WIZARD OF GORE: Hershell Gordon Lewis was the 'Bert I Gordon' of the seventies. He made movies quick, cheap, and profitable. He also made the bloody as hell and with tons of gore and grue added in. In fact, Lewis is credited with making the very first color 'gore' film, called BLOOD FEAST. This however, was his most gruesome film. It features girls getting tongues cut out and dismembered and even getting killed by a hole press. Yes, a fucking HOLE PRESS! This must be seen to be believed.

-----

BOO!

(edited by Cerebus on 26.10.05 2258)
Promote this thread!
ICEMAN
Landjager



Since: 23.5.02
From: Nashville,TN

Since last post: 1977 days
Last activity: 1665 days

#2 Posted on | Instant Rating: 6.46
Okay Cerebus, I have another horror question for you.

I saw a t-shirt one time and It had a guy missing a huge chunk out of his head. And it had blood and whatnot. Is that from a movie or just on the shirt?

And you had "Deep Red" on list and for some reason it peaked my interest, I'm thinking it has something do with it. I may be wrong though.


---
Cerebus
Scrapple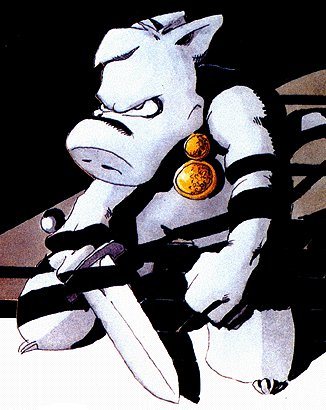 Since: 17.11.02

Since last post: 5 hours
Last activity: 56 min.

#3 Posted on | Instant Rating: 2.74
If you had a picture to show me, I might could answer that. I probably know the picture, but without actually SEEING it, I couldn't answer.

Sorry.
ICEMAN
Landjager



Since: 23.5.02
From: Nashville,TN

Since last post: 1977 days
Last activity: 1665 days

#4 Posted on | Instant Rating: 6.46
I saw it at Rotten Cotton. And it being such a late hour so I really don't wanna go there now.

Well thanks anyway.


---
Kevintripod
Boudin blanc



Since: 11.5.03
From: Mount Pleasant, Pa.

Since last post: 4 days
Last activity: 14 hours


AIM:
#5 Posted on | Instant Rating: 2.62
Where's the love for the movie "PHANTASM" ? :)


---

"Oh it's on like Donkey Kong !!!" - Stifler, American Wedding
GRL
Frankfurter



Since: 13.7.02
From: Austin

Since last post: 11 days
Last activity: 7 hours

#6 Posted on | Instant Rating: 2.90
The one film on this list I've seen is "The Gate," which I watched as a kid on Cinemax late one night. I hate horror movies, but I actually caught quite a few of them late nights for some reason... Anyone remember "Pumpkinhead"?


---

"Maybe I'm getting off topic, but this thread already sucks, so I don't feel bad about it. " -LotusMegami


"The only way TV Gangrel could change is if Real Gangrel changed." -Filipino Elvis
Jaguar
Knackwurst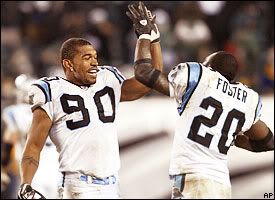 Since: 23.1.02
From: Phoenix, AZ

Since last post: 300 days
Last activity: 101 days

#7 Posted on | Instant Rating: 4.61
Originally posted by Kevintripod

---

Where's the love for the movie "PHANTASM" ? :)

---



Everybody's seen Phantasm (I would hope).


As for lesser known movies, I have to recommend The Day of the Beast (imdb.com). Spanish horror/comedy with some great moments.


---

The little boat gently drifted across the pond exactly the way a bowling ball wouldn't.


And if our transcendental "if" should find a final floor
Then man will know the death of God where wonder was before
Roy.
Pepperoni



Since: 25.2.04
From: Keystone State

Since last post: 2459 days
Last activity: 928 days

#8 Posted on | Instant Rating: 4.84
I loved The Gate, which I'm pretty sure I first saw on TNT's Monstervision with Joe Bob Briggs back in the late 90s. Also, the poster and box art for the movie is simply awesome.

Howling II didn't really do it for me. Nothing wrong with Sybil Danning being naked all the time, but I think the director realized that's all he had going, because she's naked an awful lot. Then, during the closing credits, they replay her nakedness another 13 times or so. Not even Christopher Lee saved it for me. And wasn't the subtitle "Your Sister Is a Werewolf"? I've always thought Howling III was better. Something about Australian werewolves and nun werewolves, maybe.

Also, I saw Twitch of the Death Nerve as Bay of Blood on an awful sounding VHS.

(edited by Roy. on 20.10.05 1123)