It's False
Scrapple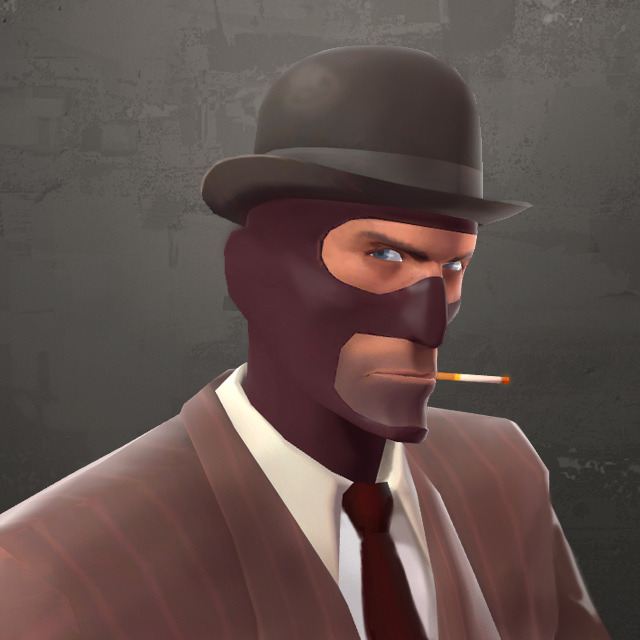 Since: 20.6.02
From: I am the Tag Team Champions!

Since last post: 91 days
Last activity: 29 days

#1 Posted on | Instant Rating: 2.55
So last year's rhythm game war has come and gone with Rock Band 2 coming out on top by a rather wide margin. This year's Guitar Hero 5 doesn't look to so much establish dominance, but it looks like it wants to keep up with its competition, which isn't a bad thing. Does it actually do the job? Let's find out.

THE GOOD
-The very first thing you see is the option to just start playing, right off the bat. This is the Party Play mode, as you can just enter the game before ever reaching the main menu. The game will start keeping your score as soon as you start playing and songs will just keep shuffling for an unlimited period. This feature sounded odd on paper, but is absolutely amazing in practice. It's good for people that actually HAVE these kinds of parties (and come on, everyone knows at least one person that does), but also allows you to make a playlist, so you could essentially have a jukebox playing in the background. Best new feature, by far.
-The next thing you notice is that the art style is improved by 1000%. Gone is the cartoony style employed since Guitar Hero III and in its place is a more refined, grainy art style. It's closer to Rock Band's art style, which isn't a bad thing. If you have to imitate, why not imitate the best? Animations are superb, but there are a few recycled ones from World Tour. They just look a lot better now.
-I didn't realize this until we actually started playing, but the future Mrs. False and I actually didn't have to fight over who would play guitar. We could both play guitar and no one was relegated to bass. The idea of using more than one of the same instrument is a feature that you won't fully appreciate until you actually play the game for yourself, but believe me, it's a godsend. Plug in four mics and you've suddenly got a karaoke night. Plug in four drums...wait, no one owns four drums. But for guitars and singers, this is pure awesome!
-All of my Guitar Hero World Tour DLC tracks carried over, as promised, with six VERY notable exceptions, which will be covered later. And yeah, World Tour and Smash Hits songs could be imported for a nominal fee of 280 Microsoft Points ($3.50; compared to 500 MP to import Rock Band to Rock Band 2), but with one EXTREMELY notable caveat, which will also be covered later. The tracks that did carry over made a seamless transition and carried all of the GH5 features with it, including Star Power for singers and Band Moments. So happy I didn't have to part with my Queen track pack.
-Something I haven't particularly tried out, but the new Competitive mode looks to be a lot of fun. Battle mode is OUT and several new modes are in, a lot of which include 4-player competition. Competing against three guitarists, drummers, or singers online could be fun and I'll definitely give it a go at least once.
-And of course, I'd be remiss if I didn't mention the setlist. It's all available off the bat, so no need to progress through Career for the harder (and more fun) stuff like 21st Century Schizoid Man. The game runs the gamut of artists from different genres, from Nirvana to The White Stripes to Johnny Cash to Elton John (which was surprisingly fun to play) to The Gorillaz. Diversity looks to be the name of the game here and if certain songs sound out of place for a rhythm game, Neversoft seems to have it covered by using the slider gems feature to attach non-guitar notes to a guitar track. How else can you get Stevie Wonder's "Superstition" into this type of game? They get a solid B+ for the setlist.
-And one of my favorite inclusions by far? Progress through the Career and complete one of the challenges (I forget which one) to unlock something called "The Wormhole" for use in Quickplay. This is a VISUALIZER VENUE! Why hasn't anyone thought of this before??? I absolutely LOVE the Visualizer and will be using it every single time I play this game. Just absolute brilliance!

THE BAD
-Let's get the thing that cheesed me off the most out of the way right now. Yes, I did import World Tour. But I only got about 35 World Tour songs. What the hell, Neversoft? WHERE'S THE REST OF IT, YOU BASTARDS??? Where's my Tool? My Ozzy? My Muse? My La Bamba, even? So yes, don't sell off your World Tour copies just yet, because while some gems like Band on the Run made the cut, a whole bunch of others didn't.
-Career mode, while slightly revamped, looks to be the same old, same old. You'd think Guitar Hero would be able to achieve the replay value of Rock Band's tour mode by now, but you'd be wrong. Once again, like many Guitar Hero titles before it, this game will be more about just enjoying the music. Especially in the VISUALIZER~!
-While Neversoft thankfully did away with the annoying cash system (how am I supposed to buy a $5000 piece of clothing when I only get $100 per song?), the challenge system for unlocking items isn't that much better. Yeah, I can unlock everything for guitar, but those hard-to-reach items that require an expert drummer? Well, you're S.O.L. on that one. Believe me, you'll know the impossible challenges when you see them.
-And yes, I leave the saddest note for last. So when Activision said that six DLC tracks couldn't be relicensed for GH5 use? Yeah, they meant the two Jimi Hendrix packs. No "Little Wing" for me. Sigh...

THE UGLY
-Who thought it was a good idea to use KURT COBAIN as an unlockable celebrity rocker??? This kind of cutesy commercialism goes against everything he ever stood for. What an abomination!

THE VERDICT: This is light years better than World Tour and Guitar Hero 5 has done an admirable job. They didn't catch up to Rock Band 2 in terms of quality, but with the new Party Play feature and the fact that you don't have to fight for instruments anymore, they kinda don't really have to. Those features make Guitar Hero 5 unique and able to stand on its own merits. Meaning, yes, there IS room for more than one rhythm game on your shelf. Set this beside Rock Band 2 and pop in whichever you're in the mood for that day.

Just...don't actually pay to import your old games, unless you want to feel like a sucker later.

IMPORTANT EDIT: So after that bout of rage, I decided to check out the official GH5 website. This is what I found:


---

* Can I import songs from other Guitar Hero games I own?

In Guitar Hero 5 and Band Hero, we will introduce technology to allow this to happen. You will be able to import some disc-based songs from Guitar Hero World Tour and select other games for a nominal re-licensing fee. Activision is working with music companies and artists to secure as much disc-based music as possible for inclusion in this program - so stay tuned!

---


Ok, that still doesn't make me feel much better, but here's the really important detail...


---

* Will I be charged for future games? Will I need to download again for each new Guitar Hero game tahtthat (sic) supports this feature?

No. This is a one time re-licensing fee. Once the songs are on your Hard Drive (or SD card) all future games that support this feature will automatically access them.

---


So it's a ONE-TIME ONLY fee of $3.50. They don't have much to offer, but when they offer more, it'll come free of charge.

Still wish I could play Tool and Ozzy, but I'll take this news and breathe a sigh of relief that if they DO become available, I won't have to pay more than I already have.

(edited by It's False on 1.9.09 1222)
---

All hail the Hypno-Toad

Promote this thread!
KJames199
Scrapple
Moderator



Since: 10.12.01
From: #yqr

Since last post: 1 day
Last activity: 13 hours

#2 Posted on | Instant Rating: 7.06
Originally posted by It's False

---

Who thought it was a good idea to use KURT COBAIN as an unlockable celebrity rocker??? This kind of cutesy commercialism goes against everything he ever stood for. What an abomination!

---
---

JK: LJ, FB, T
It's False
Scrapple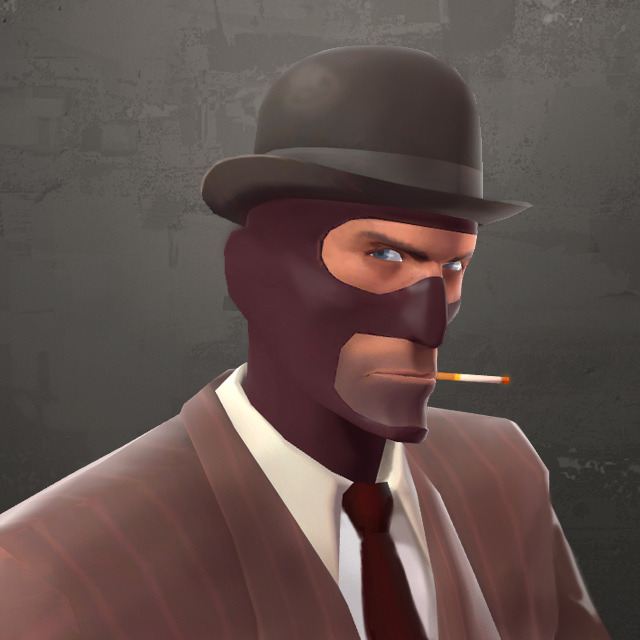 Since: 20.6.02
From: I am the Tag Team Champions!

Since last post: 91 days
Last activity: 29 days

#3 Posted on | Instant Rating: 2.55
Incidentally, for Wii owners, here's a review:

IGN: Guitar Hero 5 Review

The Wii version features interactivity with the DS, Mii Freestyle mode, and seamless DLC through SD card storage. Could be worth a go if you own a Wii.


---

All hail the Hypno-Toad
Lise
Mrs. Guru



Since: 11.12.01

Since last post: 982 days
Last activity: 755 days

#4 Posted on | Instant Rating: 8.60
Originally posted by KJames199

---

Originally posted by It's False

---

Who thought it was a good idea to use KURT COBAIN as an unlockable celebrity rocker??? This kind of cutesy commercialism goes against everything he ever stood for. What an abomination!

---





---


Ow my head.
Mike Zeidler
Pepperoni



Since: 27.6.02

Since last post: 1407 days
Last activity: 60 days

#5 Posted on | Instant Rating: 5.92
Originally posted by It's False

---

Who thought it was a good idea to use KURT COBAIN as an unlockable celebrity rocker??? This kind of cutesy commercialism goes against everything he ever stood for. What an abomination!

---


It's a good thing they didn't use another guitar player who killed themselves because they were fed up with celebrity, because that'd be tasteless.


---

"Tattoos are the mullets of the aughts." - Mike Naimark
cringe
Cotto



Since: 17.6.02
From: Whitehouse Station, NJ

Since last post: 803 days
Last activity: 1 day

#6 Posted on
It looks like the GH Smash Hits song import came out yesterday.
160 points for the 360 version.

Total songs is now 160.
So seems like 30-35 songs from it too, wasn't able to count exactly, I had some DLC from WT.
BongHitter
Linguica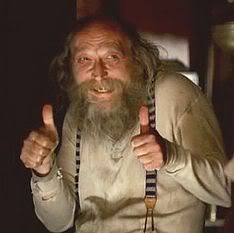 Since: 12.8.02
From: Iowa

Since last post: 2228 days
Last activity: 550 days

#7 Posted on | Instant Rating: 5.00
I couldn't help thinking that Johnny Cash wouldn't have approved of some of the songs they've got him singing. Like "Judith"... "Fuck your God, your Lord, your Christ".

But the game is a big improvement over World Tour.
KJames199
Scrapple
Moderator



Since: 10.12.01
From: #yqr

Since last post: 1 day
Last activity: 13 hours

#8 Posted on | Instant Rating: 7.06
Taken from Joystiq:
-----
If you were disgusted by the inclusion of a playable Kurt Cobain in Guitar Hero 5, you weren't the only one: Cobain's widow, Courtney Love, has gone on record (well, on Twitter, anyway, in what looks a lot like Courtney Love's real Twitter account) to register her disapproval, saying, "For the record this Guitar Hero (expletive) is breach of contract on a Bullys part and there will be a proper addressing of this and retraction." Love plans to "sue the (expletive) out of Activision," speaking for herself, Cobain's estate, and "the various LLCs Cobain Enterprises."

She claims to have never given approval for a Kurt Cobain avatar. "We have NOTHING to do with this," she said across two tweets (presented here as originally typed, with the exception of connecting the two messages). "it was presented to me and oi said 'show me a better avataR' TO DRAG MY HEELS., never did i intend on allowing GUITARHERO for me or for Kurt i am NOT yoko (expletive) Ono no ofense to her, but i am a different person entirely and this is insane."

The Cobain avatar was upsetting enough when we thought Love had signed off on it. But now that we hear she hasn't, we're worried for our own sakes. We could all end up playable in a Guitar Hero game at any time.


---

JK: LJ, FB, T
Kevintripod
Banger



Since: 11.5.03
From: Mount Pleasant, Pa.

Since last post: 8 hours
Last activity: 57 min.

#9 Posted on | Instant Rating: 3.72
http://www.spinner.com/2009/09/17/bon-jovi-backs-nirvana-members-protest-of-guitar-hero-5?icid=main|htmlws-main|dl2|link6|http%3A%2F%2Fwww.spinner.com%2F2009%2F09%2F17%2Fbon-jovi-backs-nirvana-members-protest-of-guitar-hero-5


Bon Jovi Backs Nirvana Members Protest of 'Guitar Hero 5'


Jon Bon Jovi says he supports the protest made by former Nirvana members last week in response to the use of Kurt Cobain's likeness in the 'Guitar Hero 5' video game. When the iconic band's rhythm section, bassist Krist Novoselic and Dave Grohl, said they were "very disappointed" that Cobain's avatar could be used to play songs by other acts in the game, including Bon Jovi's 1986 pop-metal romp 'You Give Love A Bad Name,' the one-time pin-up had a similar reaction.

"I don't know that I would have wanted it either," Bon Jovi told the BBC. "To hear someone else's voice coming out of a cartoon version of me? I don't know. It sounds a little forced."

In fact, Bon Jovi -- who was promoting his band's forthcoming album 'The Circle' -- says he declined the offer to appear as a playable character in the same game. "I had the paperwork, they wanted me to be on that game and I just passed," he explained. "But no-one even broached the subject with me that I would be singing other people's stuff. I don't know how I would have reacted to that."

In a joint statement, Novoselic and Grohl said they "didn't know" Kurt's image would be used in this way and urged Guitar Hero 5 manufacturer Activision to "do the right thing in 're-locking' Kurt's character." Activision responded by claiming it had permission to use Cobain's image from the late rocker's estate. Meanwhile, Courtney Love claimed breach of contract and that she never signed a contract allowing this wide-ranging use of Cobain's likeness. If Activision doesn't make any changes to the game, Love might take legal action against them.


---

The best part of waking up is not Folgers in your cup, but knowing that Chuck Norris didn't kill you in your sleep.