Lexus
Andouille



Since: 2.1.02
From: Stafford, VA

Since last post: 2 days
Last activity: 2 min.

#1 Posted on | Instant Rating: 5.62
Okay, so I went ahead and got a GBA SP, even though it's the same price as a Gamecube, along with LOZ; LTTP, Warioland 4, Mario Kart Super Circuit, and Namco Museum (in case I gots to get my game on with some Galaxian).

Any suggestions of any other games worth getting? I want Super Mario Advance 4; SMB3, has anybody anything to say about it?


---
WHOOOAOAOAAA!
Promote this thread!
Whitebacon
Banger



Since: 12.1.02
From: Fresno, CA

Since last post: 47 days
Last activity: 4 hours


ICQ:
#2 Posted on | Instant Rating: 6.37
It's a very good game, and a very good translation of the 8-bit classic. It's one of two games I have for the GBA, Metroid Fusion being the other. I don't really need any other games.


---


In the context of baseball, the use of drugs hurts only the player. In the context of baseball, the use of alcohol hurts only the player. In the context of baseball, womanizing hurts whom? Maybe the wife of the player? In the context of baseball, felonies are crimes against society, not against baseball. In the context of baseball, gambling is the only crime against baseball.

Gambling, in the context of baseball, is a capital offense and Rose has richly earned-- hell, he agreed to-- his death sentence. Let him hang.

Bob Kohm, co-owner of Rotojunkies.com (rotojunkies.com) , and a large market kind of guy.

Torchslasher
Knackwurst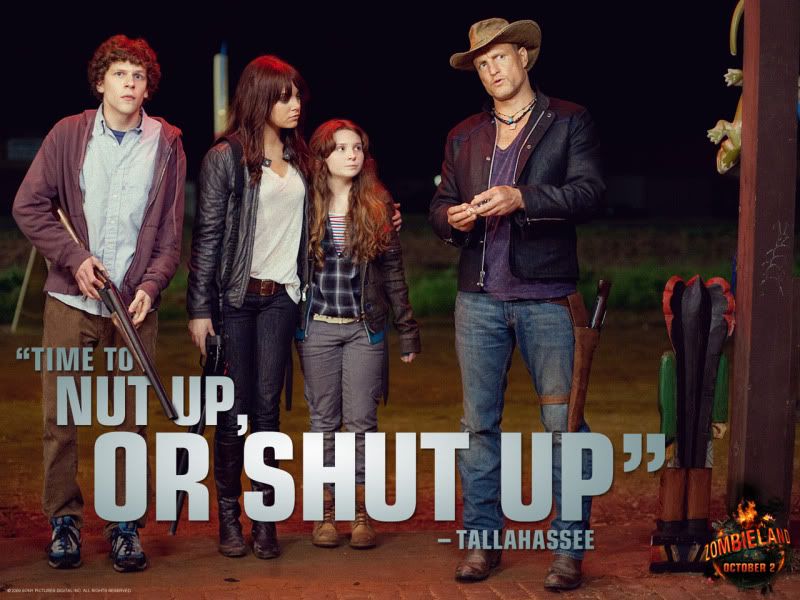 Since: 17.1.02
From: New F'n Jersey

Since last post: 104 days
Last activity: 103 days

#3 Posted on | Instant Rating: 6.41
I'll agree with telling you to get Metroid Fusion NOW. You can also get the new Metroid GBA game, Zero Mission, but I haven't played that yet.

I'll only say that you should NOT get a wrestling game. I have played WWF Road To Wrestlemania, and it is very bad...oh so very bad. You should also know that the Megaman and Bass game is so hard that it really isn't worth picking up.

I guess the point is to stick with Mario and Metroid games for now. If you haven't played the SNES game of Zelda: A Link To The Past too much, then playing it on GBA can be pretty fun.


---

Damn you WWE for making me change my sig. I'm sure you have good enough reasons to get rid of Shannon, but that doesn't mean I have to like it. Let me thus be the first to say: BRING BACK DAFFNEY!
Smackfiend
Mettwurst



Since: 11.11.02

Since last post: 5002 days
Last activity: 4804 days

#4 Posted on | Instant Rating: 4.01
Wario Ware. The only GBA game you need.
astrobstrd
Bockwurst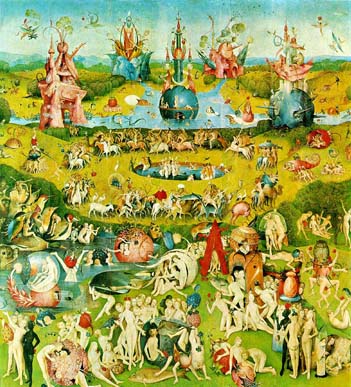 Since: 13.3.02
From: Loveland, OH

Since last post: 3920 days
Last activity: 3887 days

#5 Posted on | Instant Rating: 7.64
Advance Wars 1 and 2.

Golden Sun 1 and 2.

Phantasy Star Collection.

Final Fantasy Tactics Advance.

Castlevania: Circle of the Moon.

...of course in addition to Metroid Fusion, Wario Ware, and SMBA 3 & 4.


---

And I will show you something different from either
Your shadow at morning striding behind you
Or your shadow at evening rising to meet you;
I will show you fear in a handful of dust.
The Sham
Kolbasz



Since: 20.1.02
From: Hamden, CT

Since last post: 3065 days
Last activity: 2417 days

#6 Posted on | Instant Rating: 7.05
I just got 100% on Metroid: Zero Mission last night. It's definitely worth it-- actually an IMPROVEMENT on the original (which I didn't think was possible). Fusion is also excellent. The drawback to Fusion is that they really hold your hand and guide you through the game. Zero Mission gives you hints, but still has a better exploration feel (which is what made the original so damn cool). Zero Mission was much easier than Fusion, but I haven't played it on hard mode yet, only normal. We'll see how it is in hard mode.

Mario & Luigi Superstar Saga is also excellent (and hilarious). I sold it after I beat it, though, so maybe you just want to rent it (or take your time instead of playing it for hours at a time-- I love the GBA Player).


---

HBK: —HOLY SHIT! WHAT'S WITH ALL THESE FUCKING GEESE?—
- Jeb Tennyson Lund, 1/20/04
Enojado Viento
Potato korv



Since: 12.3.02
From: Your Grocer's Freezer, NC

Since last post: 2061 days
Last activity: 1333 days

#7 Posted on | Instant Rating: 3.16
Gotta back up Sham--Zero Mission rocks hard. WAY better than Fusion (which I absolutely loathed) I hated the linear play, the tiny size of the world (especially when Zero Mission shows you how big a world the GBA can handle) and the insane damage ratios every enemy had even with the suit enhancements.

The only drawback is once you know where you're going the game's pretty short (They're really merciful with the last boss and the end stretch), but you'll wanna go back and get all the secret stuff so that adds a few hours, plus having the NES version to play with adds some value.

So, yeah. Forget Fusion and Get Zero Mission. Also pick up the Post "Circle of the Moon" Castlevania games--"Hamrony of Dissonance" (Good SoTN-style action) and "Aria of Sorrow" (More SoTN-esque stuff, but with some significant twists in the plot and the play system to keep things interesting)


---


-LS
"ahhh...vague, mandatory knee-jerk cynicism. God Bless Internet Forums.."
Tenken347
Knackwurst



Since: 27.2.03
From: Parts Unknown

Since last post: 2 days
Last activity: 13 hours

#8 Posted on | Instant Rating: 4.79
Definately get the Castlevania games. All three are excellent.
Gugs
Bierwurst



Since: 9.7.02
From: Sleep (That's where I'm a viking)

Since last post: 1857 days
Last activity: 986 days

#9 Posted on | Instant Rating: 5.10
If you're thinking of getting Super Mario Advance 4: Super Mario Brothers 3, then I'd suggest Super Mario Advance 2: Super Mario World as well. Both are great games and fine portable translations of console classics.


---

Damn that Triple H; damn him straight to Hell!

I flip-flop faster than Jay Mariotti, don't I?
Alex
Lap cheong



Since: 24.2.02

Since last post: 362 days
Last activity: 10 days

#10 Posted on | Instant Rating: 4.44
If you like RPG's, Golden Sun, Breath of Fire, Pokémon, Phantasy Star (right? I'm not imagining that one am I?) and Sword of Mana should be worth looking into, and I can personally say that Final Fantasy Tactics Advance is at least as good as the original. Advance Wars is a fun game too.

The only puzzle game I've played is Super Puzzle Fighter, and that's a really fun game to play.
Wario Ware is probably the best game ever for little time-wasting games.

Fire Pro Wrestling is also the only wrestling game worth playing for the GBA.
If you liked the NES game, hunt down a copy of Super Dodge Ball.

Other than that, there's also a slew of SNES ports, so if you missed out on Earthworm Jim the first time, now's your chance.


---

 This will get added at the end of each post you make, below an horizontal line. This should preferably be kept to a small enough size.
Oliver
Scrapple



Since: 20.6.02

Since last post: 1210 days
Last activity: 1204 days

#11 Posted on | Instant Rating: 3.36
I like the following games:

Mortal Kombat: Deadly Alliance
Mortal Kombat: Tournament Edition
Max Payne
WWE Road To Wrestlemania X8

I'm admittedly not a huge fan of the Super Mario remakes for the GBA, because they added stuff to them, like voices and whatever else. I liked the charm of the original games.




---

SD2: April, Year 3; what's the point to the Career mode, anyhow?
FF7: Disc 1; 4h into game; en route to the next reactor
FF8: Disc 2; 15h into game; Squall, Rinoa, Irvine vs. Master NORG.
FF9: Disc 1; 6h into game; Hunting down Dagger after she drugged me!

Heading home to Toronto NEXT WEEK!!