Feely
Merguez



Since: 6.10.02
From: Long Island, NY

Since last post: 1690 days
Last activity: 1 day

#1 Posted on
So so awesome. BEST RAW EVER


---

-Feely
Promote this thread!
drjayphd
Scrapple
Moderator



Since: 22.4.02
From: Outside of Boston

Since last post: 162 days
Last activity: 31 days


ICQ:
#2 Posted on
Heh... Greatest Segment Ever.

And for a moment, I forgot who was reffing the main. Then I listened to the chants. Thanks, Montreal fans!
---

Today's Out-Of-Context Quote, Courtesy of Fuzzy Logic:

"I want to have JR's lovechild."
Super Shane Spear
Bierwurst



Since: 2.1.02
From: Sector 7 Slums

Since last post: 3024 days
Last activity: 3024 days

#3 Posted on | Instant Rating: 3.08
Randy Orton is my hero, and I'm e-mailing him after I'm done writing this...


---


Tonight stopped being about who is right and who is wrong - it became about two men wanting to prove who the better man is - for YOUR entertainment. And that, my friends, is the credo of SmackDown!"
Jaguar
Knackwurst



Since: 23.1.02
From: In a Blue State finally

Since last post: 600 days
Last activity: 403 days

#4 Posted on
They ask you to email him right on the main page of WWE.com


-Jag

I can't wait to read the recap of this, if you guys liked it so much.

edit: Dude, 1001!!! 1001!!!

Should I stalk Randy Orton?
Does the FBI care? :)

(edited by Jaguar on 14.10.02 2332)

---
With poison running through your veins, and death marching solemnly towards you, heroic acts become more of a necessity as you see your time dwindling.

Vanquishing your enemies, making amends to those you have wronged, and leaving words of love and kindness for those around you become second nature as your own mortality looms

However, true strength lies not in these last desperate acts, but in the actions of one who has to get out of bed the next day and face the consequences of doing that which you believe is right.
StaggerLee
Scrapple



Since: 3.10.02
From: Right side of the tracks

Since last post: 18 days
Last activity: 6 hours

#5 Posted on
Originally posted by drjayphd

---

Heh... Greatest Segment Ever.

And for a moment, I forgot who was reffing the main. Then I listened to the chants. Thanks, Montreal fans!

---
.


When WWE was in St Louis for thier last Raw, before the matches, Earl walked around and was signing autographs. So, being the drunk Hitman mark that I am, had to yell "You'll burn in hell for screwing Brett Hart you fucking bastard!" I got a smile and a middle finger from him!
DarrylTheHitman
Potato korv



Since: 21.9.02
From: Kitimat, British Columbia, Canada

Since last post: 4713 days
Last activity: 4331 days

#6 Posted on
Randy had me on his side...until he started dissing Bret. Sure, I'm biased (see the picture to the left) but then I don't have to claim to be objective. I assume that's Meltzer's job.


---
deadbeater
Morcilla



Since: 12.2.02
From: Parts unknown

Since last post: 5804 days
Last activity: 5804 days

#7 Posted on
Heel worshippers. Bah.


---

"Business has just picked up" says JR. Then right on cue, Molly enters the arena! Never was JR any better in introducing someone. --Raw 7/15

You want the title? Keep your clothes on!!!
Excalibur05
Knackwurst



Since: 19.1.02
From: Minnesota

Since last post: 904 days
Last activity: 772 days

#8 Posted on
Originally posted by deadbeater

---

Heel worshippers. Bah.

---


Heel?

How could such a good looking, corn fed, talented, blue chip, heart of gold, kiss the babies, smile a bunch young man be a heel?

Honestly, some people.

Get well soon, Randy! We miss you already.


---

Since everyone else is doing it (ok, not EVERYONE, but...)

Vikings (1-4) - A win is a win.
Badgers (5-2) - Indiana? INDIANA?!?! *sigh*
Twins (OUT) - Oh well, if we're still around next year...
Buffy 7.3 earns a 8.04 Out of 10 for being the funny, but throwing out enough plot contrivances to last us the whole damn season. Anya however = Hillarious.
It's False
Scrapple



Since: 20.6.02
From: I am the Tag Team Champions!

Since last post: 188 days
Last activity: 126 days

#9 Posted on
I can't believe that it took such a cheesy segment to get Randy Orton over.

Not that I'm opposed to it.

Get well soon, Randy!


---

"See Nash, you can wear any Halloween costume you want to, but you know and I know that you're only half the man that I am - and I have half the brain that you do."

Ah, I miss Sid. So much endless material.
A-MOL
Frankfurter



Since: 26.6.02
From: York, England

Since last post: 5306 days
Last activity: 5248 days

#10 Posted on
If they want to go completely over the top, they should have a Randy Orton 'Desire' video on the PPV and have a 15 minute segment where he returns and announces his entry into the Royal Rumble.


---

...full of energy. Multi-orgasmic, if you will, in a cosmic sort of way."
The Goon
Banger
Moderator



Since: 2.1.02
From: Calgary, Alberta, Canada

Since last post: 14 days
Last activity: 14 days

#11 Posted on
The video with his dad and grandpa were great. "I'm telling him to use protection."

Was the injury just an excuse so that Randy can wear a cast for the rest of his career like Cowboy Bob Orton did?
BRUTLE
Linguica



Since: 27.8.02
From: Staten Island, New York

Since last post: 5812 days
Last activity: 5810 days

#12 Posted on
Personally I don't think he'll be wearing a cast for an injured shoulder....that wouldn't really work. Either way...did anybody else notice how FRIGHTENINGLY Angle-like Orton was acting during that segment? Check out the facial expressions....I don't remember the exact point, but if you have it on tape, watch and you'll swear you're looking at Angle when he makes one of his facial expressions. It was cool when this happened with The Rock, cause The Rock WAS cool back in 97, and when Angle happened it blew me away how funny it was (being a gold medalist and all)...but this is kinda getting old. It looks too forced what they're doing, and basically Angle already does the character better.....oh well, I guess a half-rate Angle is better than no Angle at all!
Torchslasher
Knackwurst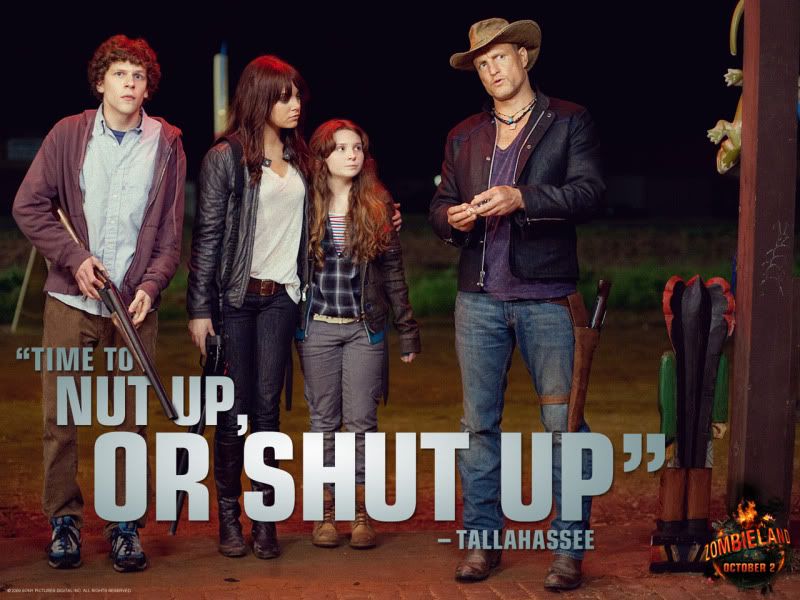 Since: 17.1.02
From: New F'n Jersey

Since last post: 1 day
Last activity: 1 day

#13 Posted on | Instant Rating: 6.44
The over the top Orton segment was the ONLY highlight of the show. Orton needs to get well soon, but maybe he can spend some time getting more comfortable on the microphone.


---

"Oh would you stop being all stealthy and just get in the truck"- Tom Servo
Parts Unknown
Lap cheong



Since: 2.1.02
From: Darkenwood

Since last post: 363 days
Last activity: 88 days

#14 Posted on
Well, I e-mailed the blue chipper per CRZ's request, but HE HAS NOT REPLIED!11!~!!1 WHY, RANDY WHY?!

I think the Desire video would be great, but it would be even better to have a Randy Orton injury update segment EVERY WEEK. Have him come on the screen live via satellite and talk about how psyched he is. Have him make guest appearances and be guest commentator and stuff.


---

"Oh, i'll never understand this emptiness...but I'll never really try and understand, I guess." - Whiskeytown, Sit and Listen to the Rain
InVerse
Boudin blanc



Since: 26.8.02

Since last post: 35 days
Last activity: 13 hours

#15 Posted on
Originally posted by Parts Unknown

---

Well, I e-mailed the blue chipper per CRZ's request, but HE HAS NOT REPLIED!11!~!!1 WHY, RANDY WHY?!

---


Don't forget, he's typing with one hand. Only those of us who have spent too much time on the web can do that effortlessly.
Alex
Lap cheong



Since: 24.2.02

Since last post: 455 days
Last activity: 9 days

#16 Posted on
I sent him an e-mail, but I have the feeling that I should have just sent a message saying "PLZ SEND ME SPAM WWE THX"


---

http://www.listentome.net
Mild Mannered Madman
Toulouse



Since: 1.3.02
From: Westminster, CA

Since last post: 1902 days
Last activity: 1620 days

#17 Posted on
I cut out the middleman and subscribed him to gay porn.



---
Listen to Filler Bunny...
Pool-Boy
Lap cheong



Since: 1.8.02
From: Huntington Beach, CA

Since last post: 2748 days
Last activity: 148 days


ICQ:
#18 Posted on
I totally agree about Orton looking like Angle during that promo... and honestly I liked what I saw! I mean, he can't hold a candle to Kurt now, but soon, who knows?
I like the subtle change they are making with him.. JR is still selling him as a face when it is obvious he is a heel... and all they did was take away the modesty! Great!


---

Craig Reade
"Pool Boy"Detroit Lions! 1-4!
Hmmm... better than last year so far... But then, why do I still want blood?
PeterStork
Sujuk



Since: 25.1.02
From: Chicagoland with Hoosiers, or "The Region"

Since last post: 1279 days
Last activity: 1042 days

#19 Posted on
Cardinals get eliminated...Rams start 0-5...Blues lose their opener...our only resident on the WWE's roster gets hurt...St. Louis is hurting. GET WELL SOON, RANDY! COME BACK AND WIN THE TITLE FOR MOUND CITY!


---
{ exit 670 dot com } - Oh, it's true
I *heart* Lorelai Gilmore