samoflange
Lap cheong



Since: 22.2.04
From: Cambridge, MA

Since last post: 1708 days
Last activity: 1700 days

#1 Posted on | Instant Rating: 6.13
One of my main reasons for getting a Wii is to play the Gamecube games I missed out on by being a PS2 owner. I know a lot of people here had/have Gamecubes and many are RPG fans.

On PS2, I've played and enjoyed Final Fantasy, Dragon Quest, Star Ocean, Suikoden, and Kingdom Hearts. I'm already planning on getting a Zelda game or two (which are the best??). And I've heard that I should get Tales of Symphonia. Anybody have some more suggestions for me?


---

Ken Kennedy debuted a new finisher: Jeff Hardy fans will insist on calling it the Swanton Bomb, but it looks WAY more devastating when not performed by a 180-pound fruitcake.
-Rick Scaia 06.12.2006
Promote this thread!
EddieBurkett
Boudin blanc



Since: 3.1.02
From: GA in person, NJ in heart

Since last post: 40 days
Last activity: 2 hours

#2 Posted on | Instant Rating: 6.80
For Zelda games, people tend to like Ocarina of Time (which was technically available for the N64, but was available on the 'cube as a pre-order special. You might be able to find it in a used bin. It may also be available for download through the Wii's Virtual Console at some point as well.) I enjoyed Windwaker, but some people didn't because that was the cell-shaded Zelda game. There's also Twilight Princess coming out with the Wii at launch, and so far the reviews for that have been pretty good.

If you've enjoyed Final Fantasy, and you have some friends with GBA's and the link cable, you might be able to enjoy FF: Crystal Chronicles. I could never get enough people together for long enough to really get into the game, though.

Skies of Arcadia is a rerelease of a Dreamcast game that is available for the Gamecube. The graphics look a bit aged, but my brother HIGHLY recommends it.


---

You believe me, don't you?
Please believe what I just said...
Guru Zim
SQL Dejection
Administrator



Since: 9.12.01
From: Bay City, OR

Since last post: 14 days
Last activity: 6 days


ICQ:
#3 Posted on | Instant Rating: 8.81
Crystal Chronicles is just awful. If you don't have a fourth friend that you don't like (So you can make them carry the bucket, and therefore blame him for all of your problems) you won't enjoy it.

It is marginally playable in 1p mode.


---

Sign up for Folding@Home and join our team. PM me for details.

Ignorance is bliss for you, hell for me.
It's False
Scrapple



Since: 20.6.02
From: I am the Tag Team Champions!

Since last post: 92 days
Last activity: 30 days

#4 Posted on | Instant Rating: 4.91
For the hardcore RPG fan, it doesn't get any better than Fire Emblem. Not as good as the GBA games, but awesome nonetheless.


---

"That's the thing: Maybe he'll be up and down this season, but when he's up, is there another center in the league quite like him? He protects the rim, passes out of double teams, has great hands around the basket, up-fakes on his jump-hooks, rebounds in traffic, even has a motor that keeps going and going (unlike a stiff like Eddy Curry). I'm not sure what's missing here. This is stunning. This is startling. There's almost no precedent for it. Just what the Lakers needed: More obscenely good luck. Meanwhile, I have to watch Al Jefferson whip jump-hooks off the front of the rim for the third straight season. I will now pour scalding hot water down my pants."
-Bill Simmons on Andrew Bynum (11/08/06)
Toast Jr
Kishke



Since: 30.1.03
From: Stafford Springs, CT

Since last post: 11 days
Last activity: 5 hours

#5 Posted on | Instant Rating: 5.89
I second the mentions of Tales of Symphonia and Skies of Arcadia. I also really like Baten Kaitos, with its crazy collectible card-driven combat system. Just make sure you turn off the voices, the actors are painfully bad. And how could anyone not have said Paper Mario 2: The Thousand Year Door? That game is a on of fun to play and gave me a serious case of the giggles.
Alex
Lap cheong



Since: 24.2.02

Since last post: 359 days
Last activity: 7 days

#6 Posted on | Instant Rating: 4.85
I just started playing Tales of Symphonia myself, and I am enjoying it muchly. Paper Mario 2 is also really good. Aside from that, I can't think of anything else. Oh, I guess there's a couple of Pokemon games if you get desperate or like Pokemon, and some ports of that Lord of the Rings game and X-Men Legends.


---

signature
Quezzy
Scrapple



Since: 6.1.02
From: Pittsburgh, PA

Since last post: 1 day
Last activity: 4 hours

#7 Posted on | Instant Rating: 3.57
I have a Gamecube and I'm a hardcore RPGer. I love FF, Dragon Quest, Suikoden etc. Unfortunately my Gamecube collected dust because i honestly didn't find much good as far as RPGs go. The only one i'd really recommend is Paper Mario 2. I tried both Tales of Symphonia and Skies of Arcadia but couldn't get into them. Playing them after all the PS RPGs was like watching an Ashton Kutcher movie after a Cary Grant movie. Never got around to playing Fire Emblem though.

Although I loved Wind Waker and hated Ocarina of Time which probably puts me in the minority so it might be better to go by the opposite of my tastes.

(edited by Quezzy on 17.11.06 1239)

---

Lance's Response:

THAT IS AWESOME!
Lexus
Andouille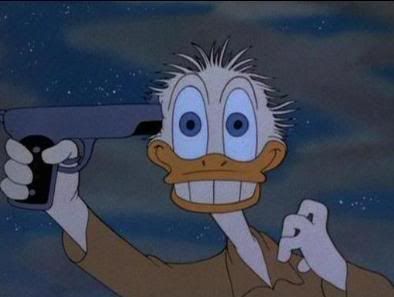 Since: 2.1.02
From: Stafford, VA

Since last post: 6 days
Last activity: 6 days

#8 Posted on | Instant Rating: 4.96
If you're expecting something to the tune of a Final Fantasy, don't. Nothing on the GC really lives up to that, at least from the standpoint of being a pure RPG. Paper Mario 2 was great, but for every bit of being entertaining it was not challenging.

However, you CAN download EarthBound on the Wii, which was A) on the SNES and B) the greatest game ever made.


---

Hold nothing sacred and you'll never be dissapointed. Especially not this statement.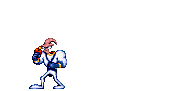 Alex
Lap cheong



Since: 24.2.02

Since last post: 359 days
Last activity: 7 days

#9 Posted on | Instant Rating: 4.85
Can you? I'd assume they'd eventually add that to the Virtual Console, but I had no idea it was scheduled to be on there this soon.
But, umm, yeah, the Gamecube was mostly over-looked as a platform for RPG's. I don't know of any that are scheduled for release on the Wii. Although the DS is starting to pick up the slack on the RPG front with Magical Starsign, FF3, Contact, Children of Mana, and more on the way.


---

signature