dskillz
Landjager



Since: 2.1.02
From: Houston Texas

Since last post: 4539 days
Last activity: 4244 days

#1 Posted on
I went to the Grocery store yesterday. I am a bachelor, so those trips are not too frequent. But I said that in 2002, I will make more use of my oven, plus there are chicks at the grocery store. So I get my cart and roll around and I have to tell you, food is expensive!
I was going to get some soup, but the good, Chunky stuff is over 2 bucks a can!!! Thank god they had Beeferooni on the same aisle for 79 cents. I did get some hamburger meat and Hamurger Helper for about 5 bucks though. That wasn't too bad.
I went down the chip aisle to get some chips and salsa. Oh my god! A half-full bag of chips is 2.50? And the salsa is more! I'll just stick with going to Mexican restaurants and getting chips and drinks. I saw some shrimp too. It was like 30 on a platter with the sauce. My gf loves that stuff, so I got it. It was 9.50.

The bottom line is, food is expensive as hell! Of course without it you would die so I guess it is a trade off.

PS - They need to make some WWF cereal. I would be first in line to get a box of that!



---

January 4th 1999 - The day WCW injected itself with 10 gallons of Liquid Anthrax...AKA...The day Hogan "Defeated" Nash to win the WCW title in front of 40,000.
Promote this thread!
chuckc14
Summer sausage




Since: 2.1.02
From: Nashville

Since last post: 4519 days
Last activity: 2907 days

#2 Posted on
Couldn't sympathize with you more. I've always found that the generic stuff (i.e. Kroger brand stuff) is always a lot cheaper, and the quality is usually almost as good...I couldn't live without my Citrus Drop's at work in the morning!

[Seinfeld voice] And what's the deal with potato chips?? [/Seinfeld voice]I didn't pay for a half bag of air! Fill that sumbitch up!


---

"I am disrespectful to dirt! Can't you see that I am serious?" - Mr. Sparkle
dskillz
Landjager



Since: 2.1.02
From: Houston Texas

Since last post: 4539 days
Last activity: 4244 days

#3 Posted on
I have to try out that generic stuff next time. I saw it right next to pretty much everything I bought, but didn't try it out. I will next time. I refuse to carry 30 coupons to the store with me...unless it saves me some serious money.


---

January 4th 1999 - The day WCW injected itself with 10 gallons of Liquid Anthrax...AKA...The day Hogan "Defeated" Nash to win the WCW title in front of 40,000.

(edited by dskillz on 10.1.02 1042)
Guru Zim
SQL Dejection
Administrator



Since: 9.12.01
From: Bay City, OR

Since last post: 16 days
Last activity: 9 days


ICQ:
#4 Posted on
Grocery shopping tips for Bachelors:

1) GET THE CLUB CARD. Man, I don't know why I put this off for so long... Yeah, everything you buy ends up in their database. If you are paranoid about it, use a fake name / address when you sign up - but keep in mind you wont get coupons in the mail or if you win a prize you won't be able to claim it. Generally, at stores like Ralphs and Vons you end up not being able to get the sale prices unless you have a Club Card. On $100 of groceries, we usually save about $20 (rather, we would have been screwed for $20 more by missing the sales).

2) Buy the Sunday paper for $1.50 and take 20 minutes to grab the coupons out of it. I know, it seems lame at first to do this, but when you put $15 back in your pocket on a $100 bill you wont feel as lame, trust me. Even if you don't save your coupons and organize them, you can probably save a few bucks off of stuff you have to buy, like paper towels or toilet paper. One double coupon pays off the fishwrap, so you get the sports section for free.

3) Find a store with Double Coupons. See above.

4) Don't buy stuff that rots. If you know you aren't going to cook vegetables, don't try to trick yourself into thinking you are suddenly going to become healthy. Frozen foods are your friend! Pick up a bag of the stir-fry veggies - you can combine these with Ramen in a stir-fry noodle dish in a pinch.

5) Ice Glazed Chicken breasts are your friend, but you are even better off if you like thigh meat. Chicken is the only meat you can cook in the microwave and feel good about it later.

6) Chef Boyardee stuff seems like the plan until you realize you have to eat 1000 calories worth of it to even begin to feel full. Avoid the premade stuff, no matter how tempting it is.

7) Soup in a can that you don't have to add water to = 1 less dish.

8) Make friends with the canned vegetable isle. Not only are veggies about $.50 a unit, but you're gonna become a fat ass eating only junk.

9) V8 doesn't count as eating a vegetable.

I'm sure someone else has more advice.


---

I love it when a plan comes together
chuckc14
Summer sausage




Since: 2.1.02
From: Nashville

Since last post: 4519 days
Last activity: 2907 days

#5 Posted on
Oh yeah, one more...DO NOT GO TO THE GROCERY WHEN YOU ARE HUNGRY...I can't stress this enough. If you choose not to follow this advice, you WILL buy at least one product that two days after will leave you wondering, "What the hell was I thinking? I'll never eat this!"


---

"I am disrespectful to dirt! Can't you see that I am serious?" - Mr. Sparkle
DrOp
Frankfurter



Since: 2.1.02

Since last post: 3574 days
Last activity: 2441 days

#6 Posted on
Ditto everything that Guru and CHuck said.

I have a Club card and clip all coupons. Between store sale items and coupons, I save about $20-30 off the "regular" bill. Regular meaning, non-sale items and no coupons. At my grocery store, you can't even get the sale price without the club card.


---
I only know that I can change; everything else just stays the same.
Maestroken
Cotto



Since: 2.1.02
From: Three blocks east of the One Man Gang

Since last post: 4658 days
Last activity: 4056 days

#7 Posted on
I've also found that when you go grocery shopping with a healthy skinny chick, they'll stop you from buying stuff you shouldn't be as well.

I always like to stock up on your main staple foods (for me pasta and sauces) so that when you go grocery shopping, you don't always need it, then when it's on sale buy up way too much of it again, so you always use your club card savings.

I bought $235 worth of groceries on Tuesday for $155!!!


---

Throw your hands in the air, wave 'em like you just don't ... change your pants --The Vandals
spf
Scrapple



Since: 2.1.02
From: The Las Vegas of Canada

Since last post: 965 days
Last activity: 385 days

#8 Posted on
Making your own stuff at home is a great way to save cash too. A nice breadmaker can be the best investment you'll ever make, when you look at the $3 you spent to make a great homemade pizza instead of choosing between expensive delivery or crappy frozen. Really good loaves of bread, homemade pasta...you can save a bundle.


---

There, I feel better now.
dunkndollaz
Banger
Back to Back Survivor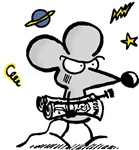 Since: 3.1.02
From: Northern NJ

Since last post: 30 days
Last activity: 3 days

#9 Posted on
A lot of good advice here. I've got two kids so coupons and club cards are an absolute must. I feel like a jobber if I don't save at least 30% off my bill. Buy the store brand when you can - it's usually made by the same manufacturer that made the national brand. The canned veggies may be cheap but they are always high in sodium content - get the bags of frozen veggies. Learn to cook. It's not hard and it's very impressive to chicks if you can whip up something other than a frozen dinner. There are plenty of websites with easy recipes to follow - try www.allrecipes.com to start. Good Luck.




---

Stylin' and Profilin' - Custom Made from Head to Toe.....courtesy of Michael's of Kansas City
dskillz
Landjager



Since: 2.1.02
From: Houston Texas

Since last post: 4539 days
Last activity: 4244 days

#10 Posted on
Good stuff there guys. I am taking note of it all. I am a member of the Kroger Club. I think that the thing I have to do is go a bit more regularly instead of take out. Cooking for the ladies is a good move, especially when most women I meet seem to have a phobia about the kitchen.


---

January 4th 1999 - The day WCW injected itself with 10 gallons of Liquid Anthrax...AKA...The day Hogan "Defeated" Nash to win the WCW title in front of 40,000.
dunkndollaz
Banger
Back to Back Survivor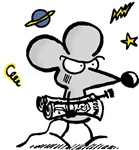 Since: 3.1.02
From: Northern NJ

Since last post: 30 days
Last activity: 3 days

#11 Posted on
Here is an easy one - take a couple of chicken breasts and throw them in a pan with a chopped tomato and some italian dressing and saute on a low heat - sprinle in some parmesan cheese at the end. Serve with minute rice & salad and you are the Iron Chef


---

Stylin' and Profilin' - Custom Made from Head to Toe.....courtesy of Michael's of Kansas City
Freeway
Scrapple



Since: 3.1.02
From: Calgary

Since last post: 1644 days
Last activity: 1332 days

#12 Posted on
Man, I gotta remember this stuff....I got a year or two left in Casa de Parents before I move out into the real world... I am gonna savor not having to grocery shop.


---

Benoitaholic #258
MoeGates
Boudin blanc



Since: 6.1.02
From: Brooklyn, NY

Since last post: 11 days
Last activity: 9 days

#13 Posted on
You guys are saving 20, 30 percent on your bill? (Farooq quality) Damn. What stores do you shop at? I'm a Safeway guy, and I'm lucky if I get 10% (and I look for all the bargains and stuff).

I don't know what this is a commentary on, but if you have available transportation options, go to the really rich areas of town to grocery shop. I'm not talking the yuppie areas with Fresh Fields and shit like that, I'm talking the grown-up, suburban-y parts that have regular grocery stores. You'll get a lot better selections (especially on produce and meat) at the same if not lower prices. Ask a sociology grad student why this is, cause I don't know. But it's true.

Other advice - skip the cold cuts in favor of the deli cuts. It's the same price generally.

PLAN MEALS. You waste a ton less food this way.

Moe



---

"Excuse me, do you have any EuroDisney T-Shirts?"
January 2nd, 2002. Paris, France. My proudest moment.
bigwavedave
Blutwurst



Since: 3.1.02
From: morro bay ca

Since last post: 5663 days
Last activity: 5663 days

#14 Posted on
Wow, beaten to most of my ideas. Be a smart shopper. look at the unit price (in fine print of course) on the shelf bar code tags. Also, if there is a restaurant supply place such as Smart and Final, shop there, with their card. It's kinda like a food service costco.
Kmart and Walmart are starting have nearly full grocery sections too. mostly junk food of the trailer park variety but sometimes you can get good deals if you're going to be there anyway.

I go back to the meat counter and they usually have some kind of sale going on for chicken or pork products. warning, it's usually about to go bad, but buy a bunch when it's cheap and then portion it out into ziploc bags and freeze it. whenever you need meat you will have it.

On a more random note. Always have a few of the following ingredients on hand: onion (i prefer reds) Green peppers, mushrooms, Garlic (the big jar of chopped) and tomatoes (romas are usually cheapest and are good.) Don't be afraid buy the largest sacks of rice and pasta as they dont go bad. With these things on hand, you can scare up almost anything good in less than 30 minutes.


---

"My parents said I could be anything, so I became an ASSHOLE!"
aureole
Haggis



Since: 3.1.02
From: Cambs, UK

Since last post: 5216 days
Last activity: 5146 days

#15 Posted on
If I'm cooking for just myself, food is a function nutritional delivery system, and rarely do I make an effort. If I'm cooking for others as well, then it gets sociable and much more pleasant. My diet has improved muchly since I moved into a shared house with my friends. Also, my gf is vegan, so I learnt many vegetable dishes.

Other points: cous-cous is even easier to cook than rice. Soup noodles are also very easy to make, since you can throw them all in the pan and just boil it up for a while.

Pastry: buy ready-made puff/flaky pastry, but shortcrust you can make yourself rather easily.

My personal views on vegetables:

Okay to buy in tins: haricot beans, kidney beans, plum/chopped tomatoes, chick peas, processed peas.

Okay to buy frozen: peas, sweetcorn,

Buy fresh: (most) root vegetables, most legumes - frozen is okay, but you don't get the crunchiness for a stir-fry etc.

I really enjoy cooking (for others) now, so it's a good way to unwind at the end of the day....


---

Sed quis custodiet ipsos custodes?
JayJayDean
Scrapple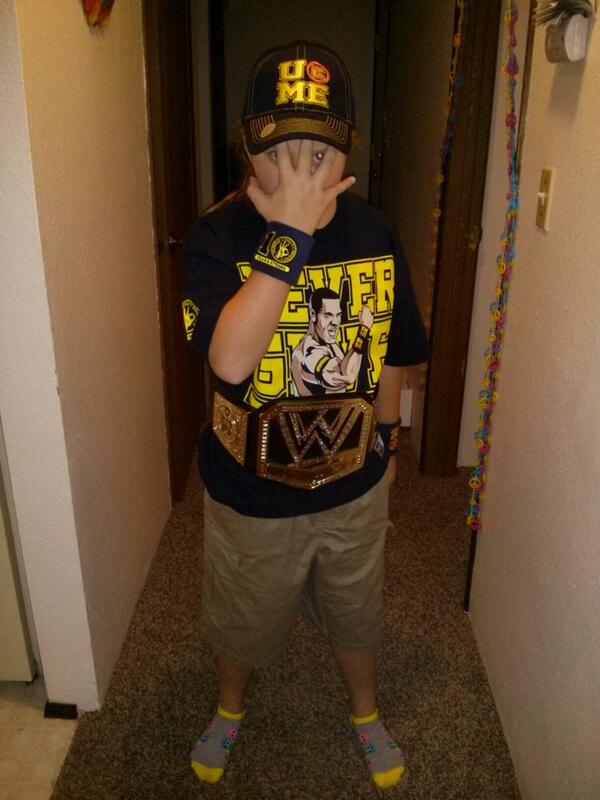 Since: 2.1.02
From: Seattle, WA

Since last post: 880 days
Last activity: 458 days

#16 Posted on
How to avoid high grocery bills:

Two little words.

*clears throat*

TOP FUCKING RAMEN.
cfgb
Bierwurst



Since: 2.1.02
From: Ottawa, Ontario

Since last post: 278 days
Last activity: 2 days

#17 Posted on | Instant Rating: 7.87
Bite the bullet and make dishes yourself. I made stew the other night for $15 and managed to have enough for 5 meals. It takes time (in that case 3 hours) but when it leaves a couple of extra bucks in your pocket, you'll feel good.

DON'T buy spaghetti sauce when you can make your own FAR cheaper! Why pay $5 for a bottle of Ragu you're gonna be done with in 2 days? Make your own, freeze it, and you won't have to do it again for some time.

Giant pots and crock pots may seem silly to bachelors living alone - but they'll get more use than anything else if you ever set aside the time to do stuff yourself.

Plus, it certainly impresses women who find out you can cook... My last girlfriend would work during the day and come home to food on the table - instead of having me sit there asking "when's dinner on the table?"

Do it all the night before work as well - so when you get home you don't groan and pick up the phone to call Pizza Pizza.

I'm sure I'm simply repeating everyone else, but I CAN'T stress that enough. I spent my first two years away from home paying far too much for food!


---


Contact cfgb
Visit my homepage
TheBucsFan
TheChiefsFan



Since: 2.1.02

Since last post: 1412 days
Last activity: 1412 days

#18 Posted on
You all should try my method-don't make a lot of money, share an apartment with someone else who doesn't make a lot of money, throw college in so you don't have time to make more money, and you'll find yourself hesitant to buy anything (no matter how much you think you need it). I hate spending my money on anything right now, and it really prevents my wasting it.


---

"This team is in the playoffs and we expect to do some damage because every team up there, we can play with."
-- DT Warren Sapp



Zeruel
Thirty Millionth Hit
Moderator



Since: 2.1.02
From: The Silver Spring in the Land of Mary.

Since last post: 401 days
Last activity: 344 days

#19 Posted on | Instant Rating: 4.05
MOEGATES!!!!

forget Safeway, getcher butt to Giant...they ALWAYS have stuff 50% off
this week Celeste pizza for 1, 5 for $5
next week it will be tostinos pizza 5 for $5 then back to celeste...

plus soda is ALWAYS on sale...this week Diet Mt dew (sorry, but i it flows in my veins) 3 12-packs for $7 w/ card
and next week it will be coke products (alternates coke-pepsi every week)

Get a Giant card, and if you're like me, you can save 40-50% vs non card prices...




---

R-D-Z
rte66usa
Polska kielbasa



Since: 2.1.02

Since last post: 5962 days
Last activity: 5958 days

#20 Posted on
In the midwest, we have a German grocery store chain by the name of Aldi. Aldi is an "off-brand" only store, small in size (about 700 items according to aldi.com), usually no more than two employees working at any given time, and the most ridiculously cheap prices on everything they carry. Their canned ravioli (which I prefer to Chef-Boy-Ar-Dee) is $.59/can. Hot dog buns $.35 a package. Canned "Campbells" knock-off soups are like $.29/can. You have to buy your own bags if you don't bring your own and the shopping cart is a quarter deposit (a handy feature for them because you have to return them and they don't have to send employees all around the lot rounding up carts all day). The newer stores have scanners at the checkstands, but the older stores were way cooler because the checker had EVERYTHING in the store memorized and would have it rung up before it even got to her just by looking down the conveyor belt.

Aldi totally rules.
Pages: 1 2 Next