drjayphd
Scrapple
Moderator



Since: 22.4.02
From: Outside of Boston

Since last post: 41 days
Last activity: 5 hours


ICQ:
#21 Posted on
Originally posted by Bullitt

---

When I set the North American high score, verified with pictures, for Tapper.

---


Oh, but the real question is: Root beer or Bud version?


As for mine... well... I never really played the arcade games. Most of the time, I stuck to Skee-ball. And that paid off when we went to Chuck E. Cheese for my gf's birthday (with a few of her friends)... won her some early birthday gifts.
---

Today's Out-Of-Context Quote, Courtesy of Punkinhead:

"I'm gonna go dig up a date!"
skorpio17
Morcilla



Since: 11.7.02
From: New Jersey

Since last post: 3721 days
Last activity: 3721 days

#22 Posted on
Beating everyone in Run and Gun the best basketball video game ever. The Bulls with Jordan and Pippen in their prime kicked ass.
astrobstrd
Bockwurst



Since: 13.3.02
From: Loveland, OH

Since last post: 3892 days
Last activity: 3859 days

#23 Posted on
Having .50 left in some high tech arcade where every game ran from .50 to 1.00, except for Pac-man and Galaga sitting in the corner. I made those two quarters last for OVER an hour apiece on each game.


---

"All we are is meat."

-The Deftones
Mr Heel II
Lap cheong



Since: 25.2.02

Since last post: 83 days
Last activity: 19 days

#24 Posted on
Developing a relationship with a girl during an extended shared game of "Donkey Kong".

The game lasted about an hour. We were best friends for about a year.

I hated Donkey Kong before then.

Still miss her.


---

this post brought to you by the wholesome goodness of deep fried clam strips
Bullitt
Shot in the dark



Since: 11.1.02
From: Houston

Since last post: 634 days
Last activity: 634 days

#25 Posted on
Originally posted by drjayphd

---




Originally posted by Bullitt

---

When I set the North American high score, verified with pictures, for Tapper.

---



Oh, but the real question is: Root beer or Bud version?

---


Oh, it was the full on Bud version...complete with virtually every kid in the neighborhood looking on! :)


---

"So, sorry sweetie...tootsie-pie...sugarbob...funky bunch."

www.Gordie.ca
NickBockwinkelFan
Frankfurter



Since: 10.4.02
From: New York City, NY

Since last post: 2234 days
Last activity: 1000 days

#26 Posted on
1984 Aladdin's Castle Chicago Area Mall

Watching my little brother run up a monster score on GORF. He played for about six hours and he was listed as top score holder nationally in Electronic Games Magazine on their rankings pages for two months. Does anybody else remember that magazine? Along with PWI and MAD it was a monthly purchase. I needed reviews and tips for my Intelli-Vision (which rocked).


---

"Well, you can't involve friendship with business. It has to be one or the other. It's either business or friendship, or hit the bricks!"
--Life Lessons from "The Tao of Bobby the Brain Heenan" Uncensored 2000 preview



Stephanie
Landjager



Since: 2.1.02
From: Madison, WI

Since last post: 1833 days
Last activity: 81 days

#27 Posted on | Instant Rating: 5.22
1) Mastering the original Pole Position. It was the first game I could reliably beat boys (of any age) on.

2) Playing Gauntlet II with three friends - always a match with four Valkyries.

3) Beating Street Fighter II for the first time (as Chun Li, of course). I had the hardest time getting by Vega - he'd always seem to get me with those jumps from the cage. Once I could get past him, it didn't take too long to defeat Bison.

Steph


---

I'm going twenty-four hours a day...I can't seem to stop
- "Turn Up The Radio", Autograph
StampedeFan23
Morcilla




Since: 12.1.02
From: BC, Canada

Since last post: 3364 days
Last activity: 2900 days

#28 Posted on
Playing the original Gauntlet with my brother, a friend, my father and his pocket full of quarters.

Getting to the Void for the first time on Sinistar.

Finding the secrets in Shao-lin's Road, thus allowing a friend and I to play all frickin day. I would drop him off at the arcade in the morning, come back at 3 PM and he'd still be playing the same game...

I still get chills walking into an old game room in an airport or bus station. You never know what you will find. For example, I found out the local airport has: Hard Drivin', STUN Runner, Pac Man Jr., Bad Dudes and some sweet old pinball games!


---

Are you ready for Mahkan-mania to run wild all over you?
CRZ
Big Brother
Administrator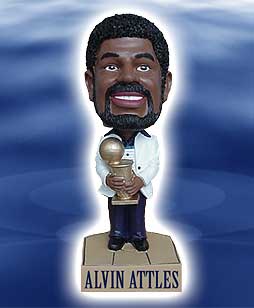 Since: 9.12.01
From: ミネアポリス

Since last post: 10 days
Last activity: 18 hours


ICQ:
#29 Posted on
Originally posted by NickBockwinkelFan

---

Electronic Games Magazine

Does anybody else remember that magazine? Along with PWI and MAD it was a monthly purchase. I needed reviews and tips for my Intelli-Vision (which rocked).

---
I still have every issue of EG except for #1 (and the last time I saw one on Ebay it went for over $100, so I don't anticipate getting it any time soon) in a box in my parents' garage...along with a bunch of old "how to crack Apple II games" software piracy magazines.


---

©CRZ™
asteroidboy
Andouille



Since: 22.1.02
From: Texas

Since last post: 2741 days
Last activity: 1649 days

#30 Posted on | Instant Rating: 4.95
Last year, I broke 1,000,000 points on Galaga at my local bar. We had just gotten the machine and everyone was all nostalgic. I know that 1 million points isn't a lot for a good player, but no one had done it, and at least 15 people crowded around to watch me break it. I wanted to take a picture and then send it back in time to my 12-year-old self. (I don't have a time machine.)

And when it was over, one guy bought me a beer and made a reference to "The Last Starfighter." Fun times.

When I was younger, I loved playing people at Street Fighter II. That was the showcase game at our arcade. I wasn't very good, but it was fun whipping up on scrubs.


---
"My brother saw the Undertaker walking through an airport." - Rex
"Was he no-selling?" - Me

Never been a Wiener of the Day

RFMC Vice President (for life!)
El Nastio
Banger



Since: 14.1.02
From: Ottawa Ontario, by way of Walkerton

Since last post: 9 days
Last activity: 4 days


ICQ:
#31 Posted on | Instant Rating: 7.33
Favorite Arcade Moments (all prices in Canadian



- Destroying 5 different guys on one quarter on Bust-a-Move before I had to take off for somewhere else. That game rules.

- Hearing people scorn me when I said "woah, a coin-op Bubble Bobble!". And seeing those same people drop their "better, new stuff" to watch me play it for half an hour on four quarters.

- The GI Joe Arcade game, when my best friend and I beat it.

- Street Fighter II. Ryu. That's all what needs to be said.

- Myself and another friends beating Lethal Enforcers.

- Seeing a man almost cry while he was just about to beat me in Mortal Kombat II (I was beating him 10-0 at this point), only to for me to pull off the insanely hard Lui Kang "jumpkick - two high punches - high fireball - low fireball - bicycle kick" corner combo to finish him off.


Kids today are missing out on these experinces....that explains so much of what's wrong in today's society. WHERE'S THE RESPECT FOR BUBBLE BOBBLE FROM THESE KIDS?!

(edited by El Nastio on 7.1.03 0753)

---
Next VG Review: Metriod Prime
Next OSVG Review: Blaster Master

~EL NASTIO!
MoeGates
Boudin blanc



Since: 6.1.02
From: Brooklyn, NY

Since last post: 60 days
Last activity: 2 days

#32 Posted on | Instant Rating: 7.02
I was always a pinball guy. Getting all the stuff in a Pinball game is a million times harder than beating a video game. I think the first time I did it was with Star Wars. On the other hand, I could close my eyes and hit the center ramp a million times in a row, which was essentially the whole game.

That, and the time I almost threw up in the arcade the first time I saw Sub-Zero's fatality on the original Mortal Kombat. Christ, how desensitized we've gotten. OR maybe I'm just a pansy.




---

It seems that I am - in no particular order - Zack Morris, John Adams, a Siren, Aphrodite, Cletus the Slack Jawed Yokel, Amy-Wynn Pastor, Hydrogen, Spider-Man, and Boston.
evilwaldo
Lap cheong



Since: 7.2.02
From: New York, NY

Since last post: 4719 days
Last activity: 4500 days

#33 Posted on | Instant Rating: 0.00
My personal favorites (here we go dating myself):

SINISTAR (whatever symbol is above tilde to infinity)

Robotron 2084 - You are the last hope of mankind (oh man this game ruled)

Scramble

Zork

Haunted House pinball machine

These games always bring back memories.

(edited by evilwaldo on 7.1.03 1332)

---

From the infamous Wrestleline SS interview:

DTD: If you were to make changes in WCW, if you were in charge and not Ric Flair, what would they be?

SS: I'd get rid of all the old guys, and push the talent that has waited to get the push. The things they are doing, it's back in the 1980s. It's just bad, man. Flair doesn't even deserve to be on the show. You've got to get rid of all the old guys. Like what Vince did, they started pushing guys. Nobody knew who The Rock was 2 years ago. He made The Rock. Now The Rock just did Saturday Night Live. You've got to start with the young talent, talent people can relate to. Who are we trying to relate to if we've got a 50 year old man out there? Are we trying to relate, so a 50 year people and above will go out and buy a f*cking little toy? That ain't gonna happen. It's a f*cking joke.

Does it remind you of any show in particular?
Evil Antler God
Potato korv



Since: 10.1.02

Since last post: 4251 days
Last activity: 2377 days

#34 Posted on
Starting on the first level of X-Men, sloooooooowly making it all the way through as a crowd formed behind me and watched, getting further into it, finally killing off Magneto, turning around like a giant loser with a hearty "whooooo!".....finding myself all alone at the machine, muttering "fuck yall" and turning back to watch the credits


---
It's like WWE dangling a shiny gold coin in one hand while giving you an enema with the other, which I'm assuming is quite hard to do, but WWE is pulling it off - SKLOKAZOID
komarkaze
Mettwurst



Since: 9.1.03
From: VA

Since last post: 3508 days
Last activity: 3505 days

#35 Posted on
Playing Galaga at my parent's convenience store when I was 5 and absolutely stinking at the game.

Going to the beach with my extended family and beating Teenage Mutant Ninja Turtles with 4 people and $20. Also applicable to The Simpsons and X-Men.

Going to Pizza Hut back when it was THE place to get pizza and playing the superior arcade version of Double Dragon, Shinobi and Ninja Gaiden.

Successfully being able to pull off Ryo's hadouken and hurricane kick by accident, but still getting wiped out by my friend in Street Fighter 2.

My best technical achievement comes from playing Marvel Super Heroes for the first time. I only had one quarter and selected Spiderman. With one credit I got to the final final boss, Thanos. I didn't know what the heck I was doing but I was so close to defeating him. I got finished and didn't have another quarter to finish it off. At least I beat XMen vs Street Fighter with most the characters though.
ges7184
Lap cheong



Since: 7.1.02
From: Birmingham, AL

Since last post: 46 days
Last activity: 34 days

#36 Posted on
I know I marked out big time when I was a kid and saw a wrestling arcade game for the first time. It was Mat Mania. Pretty cool game.
Russenmafia
Cotechino



Since: 16.12.02
From: Siberia, Russia

Since last post: 5232 days
Last activity: 4737 days

#37 Posted on
Ah the memories of playing Simpsons, Turtles, SF II and all the other classics. Todays arcade just doesn't cut it with classics like them.
Pages: Prev 1 2