RKMtwin
Boudin rouge



Since: 1.3.02
From: Denver, Colorado

Since last post: 3492 days
Last activity: 2935 days

#1 Posted on
I was talking to a friend of mine this morning about playing video games at the arcade (oh, lament a fast-dying tradition!) and some of the most memorable gaming moments we had. One of those experiences for me was the first time my brother and I ever played Double Dragon. Others that stand out for me were defeating Altered Beast and playing Teenage Mutant Ninja Turtles every Friday night at the skating rink with my twin bro and our friends, and literally thrashing foot soldiers and area bosses till the cows came home!

So, what are some of YOUR fondest arcade moments?


---

David Crockett sez it best, folks: "Look at 'im, Tony! Look at 'im!"
Promote this thread!
Zeruel
Thirty Millionth Hit
Moderator



Since: 2.1.02
From: The Silver Spring in the Land of Mary.

Since last post: 371 days
Last activity: 313 days

#2 Posted on | Instant Rating: 4.05
beating altered beast in under $20 and playing in 4 person Gauntlet and 6 person X-men games...


---

Wicca-Mon-Hum-Mal-Neu died in The Gnomish Mines on level 5 [max 11], killed by a sewer rat



R-D-Z
Brian P. Dermody
Liverwurst
Moderator



Since: 20.9.02
From: New York, NY

Since last post: 2246 days
Last activity: 1668 days

#3 Posted on
Wrestlefest. Royal Rumble. Earthquake.

Annihilating 3 identical fratboys who probably dumped $5 a piece into the machine. Spending $.50 to do it.

And I was maybe 13. I was cool.


---

Taking a tip from MoeGates, I find that I am Rex Banner, Ty Pennington, Dr. Scott, Berlin-era Bowie, a Snake Print Doc Marten, Jim Morrison, Butch Coolidge, Robocop, Regis Philbin, an Emotional Drunk, Lincoln, Kermit and Ghetto Fabulous. Of course.


Modern Humorist
OlFuzzyBastard
Knackwurst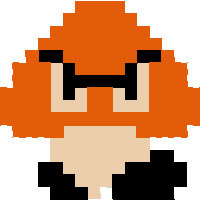 Since: 28.4.02
From: Pittsburgh, PA

Since last post: 373 days
Last activity: 349 days

#4 Posted on
Me and my friends beat The Simpsons arcade game on a field trip to Sea World back in 5th grade. I must've pumped $20 into that machine, but it was totally worth it. (Even if I was stuck being Marge.)


---
vsp
Andouille



Since: 3.1.02
From: Philly

Since last post: 4342 days
Last activity: 597 days

#5 Posted on
Winning two Philadelphia Flyers tickets (one row from the top of the Spectrum, but c'mon, they were FLYERS TICKETS) in a Punch-Out! tournament at my local mall. High-scores-of-the-day for eight successive days were entered; I went last among the three of us who showed up on tournament day. The first guy got to Bald Bull and lost; the second lost to the champ (Mr. Sandman). I played, and on my 24th title defense, the arcade attendant had to remind me that I could stop now...

Playing for five hours straight on The Main Event, just because I could, via some seriously cheesy tactics.

Beating Darius for the first time. This was the first in Taito's line of double-wide-cabinet scrolling space shoot-em-ups, and some of the later bosses were brutal. When I finally put Great Thing-Z down for the count, I was in shock, and damn near floated around the arcade while the (VERY cool) victory theme played over the credits.

Ditto for Blaster. Beating Level 19 (Armageddon) and finally seeing the fabled Paradise on Level 20 was like a rite of passage.

The first time I walked into the old Aladdin's Castle arcade at the local mall and had my eyes bug out from seeing dozens of games I'd never encountered before. Space Fury! Eliminator! Some game with a Smurf called Dig Dug! Crazy Climber! Satan's Hollow! Vanguard! Astro Blaster! The End! I was ten or so, and in heaven for the day.






---

"When I feel depressed, I sit under a willow tree by a cool river, and imagine that I am strangling a duck." -- Kotaro Sarai

David Adams
Kishke




Since: 2.1.02
From: NJ

Since last post: 399 days
Last activity: 12 hours

#6 Posted on
Beating Space Ace. I had about 6 people watching me do it. What a lame ending, too.
Aldo D 2112
Goetta




Since: 21.4.02
From: West Palm Beach, FL

Since last post: 3875 days
Last activity: 3704 days

#7 Posted on
- Finishing Sega's Rad Mobile without continuing or using warp routes to bypass the twenty stages. I must have had about 15 people or so watch me by the time I got to the final few stages.

- Getting my first 1,000,000+ score on Time Crisis 2. I'd play this a lot during my days at the University of Central Florida while on break from classes or work. Mine getting 1,000,000 was largely dependent on hitting all the bonus yellow guys, otherwise I'd be in the 980-990k range.

- Getting my first 5,000,000+ score on Crisis Zone. (Sense a pattern here?) This was more special to me than TC2 because I spent MONTHS trying to reach 5 million and while I'd only lose 2-3 lives per game, I would end up with 4,9XX,XXX because I didn't go fast enough in the last stage.


---

"Alright, now I'd like to show you one of my favorite cartoons. It's a sad, depressing story about a pathetic coyote who spends every waking moment of his life in the futile pursuit of a sadistic roadrunner, who mocks him and laughs at him as he is repeatedly crushed and maimed. I hope you enjoy it!"

"Weird" Al Yankovic - UHF
LastCallHall
Linguica



Since: 21.2.02
From: Raleigh, North Carolina

Since last post: 2323 days
Last activity: 1902 days

#8 Posted on
Going to the arcade with my best buddy and taking on house of the dead and finally defeating the magician. Also going playing it again and beating it till it stops playing for us at the arcade. I also loved the arcades because it brought me and my stepfather together. Nothing like "heated battle" to bring father and son closer.


---

Hall: "Hey maybe we could have a few beers with the boys..."
Nash: "I don't think thats such a good idea..."
Pool-Boy
Lap cheong



Since: 1.8.02
From: Huntington Beach, CA

Since last post: 2624 days
Last activity: 24 days


ICQ:
#9 Posted on
For me, it was finally pulling off Zangief's Spinning Pile Driver on Street Fighter II in the arcade... that was always such a pain in the ass...


---
My attempt at a webpage
The Thrill
Banger



Since: 16.4.02
From: Green Bay, WI

Since last post: 1498 days
Last activity: 132 days

#10 Posted on
Blowing up the Death Star on the old "Star Wars" arcade game. You know, the one that was just made up of glowing lines, kinda like "Tempest," with a bunch of asterisks for explosions.

I must've been about 8 or so...I announced my victory over the Empire, and the whole bar (I was with my dad) popped big-time. F'n cool.


---

Star wipe, and...we're out.
Thrillin' ain't easy.
.
.
THE THRILL
All-Star Championship Wrestling Home Video Technical Director...& A2NWO 4 Life!





The A2NWO presents ACW: WINTER WARFARE!
Saturday, January 18, 2003 at the new ACW Arena in Green Bay, WI!
Bizzle Izzle
Bockwurst



Since: 26.6.02
From: New Jersey, USA

Since last post: 793 days
Last activity: 793 days

#11 Posted on
back when I had PacMan Fever (and the song on 45) and playing Galaxian and Space Invaders at the roller skating rink.


---


Maiden RULES!!!

Torchslasher
Knackwurst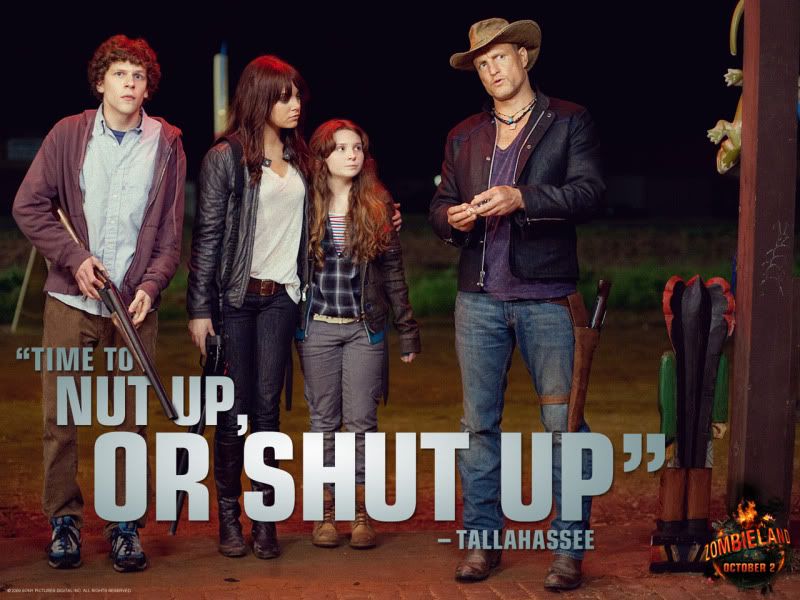 Since: 17.1.02
From: New F'n Jersey

Since last post: 73 days
Last activity: 72 days

#12 Posted on | Instant Rating: 6.44
When I used to live in Las Vegas, there was an overnight all-free arcade night at Pistol Pete's (one of LV's answers to Chuck E. Cheese). The place programmed all the arcades in the place to have unlimited credits. I and countless others would take turns beating Simpsons, TMNT, and other 4 player games.

And of course there was the longest line in the place- getting to play Street Fighter II (not even Turbo, but the original) as long as we wanted. It didn't help that I sucked at SFII at the time, but I didn't care. IT WAS FREE.

Other than that, my recent arcade game fun happens at the place I get my oil changed. They have a Pole Position II arcade game that is free. So I knock out the Fuji course while they fix up my Saturn. Ah, good times.

(edited by Torchslasher on 30.12.02 0842)

---

The call is from heroism, will you accept the charges?

*I* will always remember the RFM Club!
mountinman44
Sujuk



Since: 8.5.02
From: San Diego, CA

Since last post: 2560 days
Last activity: 875 days

#13 Posted on
Geez, there are a few.

The first time I finished Pole Position in first was a big moment. Setting world records in the 100m and long jump on Track And Field was awesome. It took me ages to figure out how to do that. 4 player Gauntlet is still my favorite. I'm glad they resurrected it on the PS2. Our favorite game in college was Rampage. Something about destroying a bunch of cities after Calculus...


---

"Ensign Kodos, set coordinates for the obscure, T-shirt producing planet of Earth. We are going to visit... MY DAUGHTER!" -- Kang
Parts Unknown
Lap cheong



Since: 2.1.02
From: Darkenwood

Since last post: 239 days
Last activity: 239 days

#14 Posted on
Never getting past the first stage of Bionic Commando. MAN, that game was tough!

I always was a big fan of Rastan and Jungle Hunt.

I still remember the first time I played Super Contra. It was overwhelmingly cool.


---


"This is Hard Harry reminding you to eat your cereal with a fork and do your homework in the dark." - Christian Slater, Pump Up the Volume


"So I got a lotta eggs...and I keep 'em in the couch..." Strong Bad
krakken2000
Kishke



Since: 31.10.02
From: seattle

Since last post: 3309 days
Last activity: 3036 days

#15 Posted on | Instant Rating: 4.36
I was stuck in the middle of nowhere for a convention. A friend and I decided we would drive all over the town trying to find every video game at every convenience store. We finally found an out of the way 7-11 that had the arcade version of "willow"

we played that thing all night, drinking big gulps and eating nachos. good times.


---

Seattle sketch comedy fans, be sure to check out the dark new comedy show from "Flaming Box of Stuff"

Performances: Friday, January 3rd at 8pm and 10pm. Saturday, January 4th at 8pm and 10pm
At the Union Garage @ 1418 10th Avenue. All tickets are $6

Bullitt
Shot in the dark



Since: 11.1.02
From: Houston

Since last post: 631 days
Last activity: 631 days

#16 Posted on
When I set the North American high score, verified with pictures, for Tapper.


---

"So, sorry sweetie...tootsie-pie...sugarbob...funky bunch."

www.Gordie.ca
Santa Sangre
Bockwurst



Since: 21.6.02
From: Germany

Since last post: 637 days
Last activity: 637 days

#17 Posted on
Mine had to be when my uncle took me and my cousin to the arcade wayyyyy back in the day. He kept pumping money in and we eventually beat the ninja turtles game. Good times.

I also fondly remember friends having birthday parties at the arcade. I know we beat X'men but we could never get to the end of Battletoads.
Teppan-Yaki
Pepperoni



Since: 28.6.02

Since last post: 2246 days
Last activity: 2216 days

#18 Posted on
Originally posted by David Adams

---

Beating Space Ace. I had about 6 people watching me do it. What a lame ending, too.

---


Space Ace roolz

For me, however, it was getting my first million on a Xenon pin when I was about eight years old or so.

That, or the time I took an arcade's redemption game for a ton because a crossed circuit kept giving me credits.


---


"You had Jupiter, but you put it on Uranus." -- Marc Summers, on "WinTuition."
WVY!FF 2k2 Champion
The Great Thomas
Sujuk



Since: 17.6.02
From: Miami, Florida

Since last post: 4685 days
Last activity: 4685 days

#19 Posted on
Getting all 5 endings in Capcom Vs. SNK 2.

Yeah, I guess you could say fighting games are my preferred genre.


---

I swear, some people...


Leroy
Boudin blanc



Since: 7.2.02

Since last post: 937 days
Last activity: 937 days

#20 Posted on
I am probably dating myself here, but I have two memories that come to mind - the first time I got a high score on any game - Centipede at the Ferrel's in Orange, CA (when I was young enough to actually believe it meant something).

Second, was when I saw the first pro-wrestling video game in an arcade (Mat Mania).

On a side note, I recently came across an arcade emulator and began playing a few old school arcade games. Is it me, or are they ridiculously difficult. I was playing Ten Yard Fight for a good two hours before I made any progress at all. The money I wasted on these bloody things....

Oh, and Happy New Year to everyone.


---

"It's hard to be a prophet and still make a profit."
- Da Bush Babees
Pages: 1 2 Next