It's False
Scrapple



Since: 20.6.02
From: I am the Tag Team Champions!

Since last post: 17 hours
Last activity: 6 hours

#21 Posted on 31.5.11 1653.29 | Instant Rating: 9.04
Originally posted by thecubsfan

---

Tipping point!

---


No kidding. My local comic shop is hanging by a thread and this news could potentially destroy them. It's really sad.

So the stories I've followed for most of my life are coming to a close. I guess after August, I'm out. The reason to follow these characters is to see how to look moving forward in new, exciting stories. The idea isn't to actively go backwards. I don't care how they freshen it up, I don't care about seeing a rocket land in Smallville, seeing Bruce Wayne's parents get shot, or Hal Jordan get his ring from Abin Sur. No matter what they do, it doesn't erase that I've seen this stuff happen already! So there's really no point in a guy like me being on board while they take the next two or three years to tell stories that we all pretty much know anyway.

(edited by It's False on 31.5.11 1456)

---
Scottyflamingo
Bratwurst



Since: 23.6.10
From: Auburn, AL

Since last post: 140 days
Last activity: 134 days

#22 Posted on 31.5.11 1656.41 | Instant Rating: 2.77
All new #1's is something straight from the 90's asshole.

If they really had balls, the new policy would be "If you can't carry your own title, you don't exist".
John Orquiola
Scrapple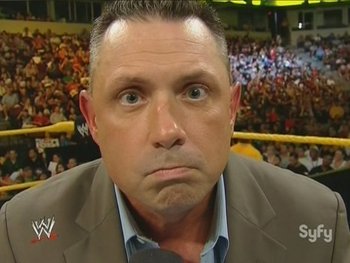 Since: 28.2.02
From: Boston

Since last post: 10 hours
Last activity: 10 hours

#23 Posted on 31.5.11 1724.12 | Instant Rating: 6.04
I totally get why someone who has been collecting all along would be angry or ready to quit and I feel for you, but I'm on the exact opposite side of the fence. I'm happy to see a reboot. I was "out" around 2000 when I stopped collecting monthly. I have no loyalty to the last 10 years of storytelling. I found the last decade of DC continuity impenetrable, contradictory and uninteresting. Often infuriating. The idea of a clean slate intrigues me to no end. Starting over, like it's 1938 again, free of the chains of Crises, 52 Earths, and what not sounds great to me. Potentially the same clean slate one gets when watching a movie like Batman Begins or Green Lantern or Man of Steel (hopefully), where the universe ahead is like a frontier to be explored... yeah, I could get into a new DCU. I'll be walking into a comic store at the end of August to get Justice League #1*. I can say with 100% certainly that wouldn't have happened without the reboot.

DC's letter to retailers that clarifies a few things:

http://www.newsarama.com/comics/dc-comics-revamp-retailer-letter-110531.html

*Although, if I hate it, I'm out just as fast.

(edited by John Orquiola on 31.5.11 1541)
---

@BackoftheHead






www.backofthehead.com
lotjx
Scrapple



Since: 5.9.08

Since last post: 17 hours
Last activity: 12 hours

#24 Posted on 31.5.11 1726.07 | Instant Rating: 0.90
If my comic book owner wasn't a jackass, I would feel bad, yet he is and I don't. At some point, the technology being forced on us like 3D and digital comics is going to come to ahead. Eventually some empty suit or suits will get together and say they will learn to love digital or they won't have it. Either the fan backlash will be huge or we will accept it. Personally, I can do without the $10 to $20 and I have enough books and can get enough books to train the next generation.

Scotty, if you did that then you would have the obscure fanboys bitch about DC drones not being smart enough to buy those books. The wife gets Zatanna, Gotham Sirens and Wonder Woman. Granted Siresn is all over the place, but out of those three which one is going to be standing after that rule even though it sucks right. Answer is Wonder Woman.


---

The Wee Baby Sheamus.
Mr. Boffo
Scrapple



Since: 24.3.02
From: Oshkosh, WI

Since last post: 130 days
Last activity: 91 days

#25 Posted on 31.5.11 1911.41 | Instant Rating: 5.89
So as something of a comic book historian and not much of an actual comic book fan (I know that sounds weird, but that's my Aspergers at play; obsession with some small detail but ignoring the majority of the experience), how many universe-wide reboots is this for DC?

1. As I wrote earlier, the soft reboot in the late '50s/early '60s, the switchover from Golden-Era Earth-Two to Silver-Era Earth-One. Switch from Jay Garrick to Barry Allen, switch from Alan Scott to Hal Jordan, and more confusingly, slight changes to Superman, Batman, and Wonder Woman, even though they were nominally the same person.

2. I guess "Crisis on Infinite Earths" (1986)? They decide the idea of keeping track of every bit character and bit-universe was too much work. (Earth-162, where Superman Red married Lois Lane, and Superman Blue married Lana Lang! Earth-387, where everyone is a werewolf! Earth-X where all the Quality Comics adventures happened once we bought them!) And again, 20+ years of continuity is hard to remember. At the end, there is one Earth, and we've changed rejiggered character storylines to fit that.

3. Zero Hour (1994) - Uh, hey guys, I guess we screwed some things up last time... The switchover to post-Crisis storylines was inconsistent, which lead to confusion. Post-Crisis Hawkman came into the picture in 1989, who was Hawkman for the 3 years before that? Power Girl was Earth-Two Superman's cousin, what is she now that Earth-Two never existed? If Superman was never Superboy, then who was the guy in the Legion of Super-Heroes? Anyway, Hal Jordan as Parallax causes all kind of trouble, everyone fights him off, and the end result is the changes they want. Once the inevitable inconsistencies post-Zero Hour were discovered, DC decided they were due to "hypertime", whatever that was.

4. Infinite Crisis (2005) - Hey, we decided the multiverse wasn't so bad! Superboy-Prime causes all kinds of trouble, and instead of having only one universe, we have 52 of them. Any inconsistencies you've seen before now was because of Superboy-Prime. At the end of Infinite Crisis, they immediately jumped to "One Year Later" so as to not have the problems they had previously with storyline changes being rolled out gradually.

And finally, apparently we can add
5. Flashpoint (2011) to the list.

Incidentally, in preparing this post, I went to my regular source on information about "Crisis on Infinite Earths", http://www.dcindexes.com/ . Apparently he's not happy about the reboot either, as the main page makes clear.
odessasteps
Scrapple



Since: 2.1.02
From: MD, USA

Since last post: 12 days
Last activity: 1 day

#26 Posted on 1.6.11 0242.51 | Instant Rating: 8.44

a wonderfully cynical look at the news

http://www.comicsbeat.com/2011/06/01/flipping-point-the-coin-comes-scarred-side-up/


---

Mark Coale
Odessa Steps Magazine
ISSUE FOUR - OCTOBER 2009
timdrake
Polska kielbasa



Since: 17.3.02
From: Boston

Since last post: 28 days
Last activity: 12 hours

#27 Posted on 1.6.11 0609.35
I'm not buying that this is a permanent reboot. I think it'll be an Ultimate Universe type of deal, for the following reasons:

1) Action just passed 900 issues and Detective is approaching 900 in the next 2 years. There's no way they actually want to renumber those comics. I know Marvel made all their comics #1,000 a couple years back (hell, DC make all their comics 1,000,000) but to legitimately reach #1,000 is an achievement that very few books can actually do.

2)I took a look through the August solicits and while many story lines are "wrapping up", take a look at this solicit for Batman Inc. Batman outwitted? Surprise ending? That really doesn't look like wrapping up to me. Plus, Morrison and other Bat writers have been talking about a big, Batman centric event this fall.

3) This article does a nice job of pointing out all the problems a true reboot will cause and helps raise some new ones. Will Dick Grayson go back to being Nightwing? Or Robin? Will Tim Drake and Damian cease to exist? Again, what about all of Morrison's Batman work? Would DC really reset the work of it's second golden child and do we really think Morrison would be cool with this? And that's just Batman, never mind all the issues with Superman (the Super family, the wedding, Pa Kent), Green Lantern (4 Lanterns, the aftermath of War of the Green Lanterns, etc).

4) Johns and Lee on Justice League. Lee's issues with keeping to a regular schedule are well documented at this stage. When the issues actually come out, I expect them to be awesome. But this teaming seems like more of a limited series type of deal than a true ongoing.

The articles have also only focused on the new #1s and didn't say much about what would be happening going forward. I just can't shake the suspicion that this is all a stunt and is more the launching of a new line as opposed to a true reboot. I really think in October we'll be reading the same Batman, GL, Superman, etc that we've been reading for the past 25 years, while also reading a new, Ultimate type DC Universe. I could be wrong but I just can't shake that feeling....
John Orquiola
Scrapple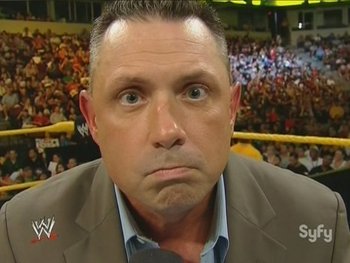 Since: 28.2.02
From: Boston

Since last post: 10 hours
Last activity: 10 hours

#28 Posted on 1.6.11 0623.46 | Instant Rating: 6.04
I'd also welcome an "Ultimate DC" line of comics, if that's what this turns out to be. My personal desire is separation from the stranglehold of the current continuity.

But then again, I thought that was what the Earth One books are for? Weren't there also supposed to be Batman: Earth One and Wonder Woman: Earth One to follow JMS' Superman: Earth One*? I thought that was supposed to mimic an "Ultimate Universe" for DC.

Aw, who cares. I'll just wait and see how this shakes out.

*Incidentally, I hated Superman: Earth One.


---

@BackoftheHead






www.backofthehead.com
Scottyflamingo
Bratwurst



Since: 23.6.10
From: Auburn, AL

Since last post: 140 days
Last activity: 134 days

#29 Posted on 1.6.11 1154.21 | Instant Rating: 2.77
I've been collecting since the mid 80's and I agree with John O. I don't have any loyalty to 99% of what's happenend in the last 20 years.

If I go back and look at my favorite Batman stuff, it is ALL stuff done out of continuity. Dark Knight Returns, Killing Joke, and Long Halloween were all side stories. Yeah, Killing Joke has become canon, and maybe LH, but they weren't the main Bat-titles.

Superman stuff is the same way. For All Seasons and Red Son are probably the only two Superman storylines that I just love. Again, they aren't mainstream DC. (Sidenote: I hate Morrison. Didn't love All Star Superman as much as some, but it was better than anything they've done in the main books, and again, a side story.)

I just think it is too hard to try and tie 70+ years of stories in the same universe. That's why the animated DC stuff has been so great. They basically have cherry picked the best stuff from DC history with no attachment to the rest.

As for an "Ultimate" DC, All Star was supposed to accomplish this and it had mixed results. Personally, I'd like to see them take the Ultimate concept further. Not only write stories that are out of continuity, but write stories that focus on a universe with ONLY the title character. For example, Ultimate Batman would not have Superman or Wonderwoman or the rest of the DC universe in his books. They'd be stories based in Gotham City with only Batman's direct cast of characters. People want to see Nolan's Batman, not a Batman who has to set his mission aside every six months to bail the JLA out of the latest "Crisis".
kentish
Andouille



Since: 19.8.05
From: My Old Kentucky Home

Since last post: 14 days
Last activity: 1 day

#30 Posted on 1.6.11 1403.07 | Instant Rating: 8.62
I have primarily been a DC guy since the mid 80s I, for one, don't mind a reboot to simplify things. Several times over the last few years I have wished they would do this. 70, 30, or even 10 years of continuity can bog things down at times for me, but I certainly understand why people prefer long term continuity. But I don't care if the Bruce Wayne I am reading is the same one that I read when I was 10. I see it as more of a James Bond thing. Every time they get a new Bond, I assume most of the previous adventures didn't happen, and that this is a different Bond, and try not to worry about it.

What I am afraid of is them not going all the way, and half assing it like they did after Crisis in 1986. You can't have Batman Inc (while a good book) going on at the same time as JLA being set in their first year. Things like that will make things even more confusing than they are now, IMO.

My guess is the reason they are not releasing too much information or answering too many question is…to make you buy the books! Which I will. Maybe not 52 of them, but some of them.



---


"I like your Christ, I do not like your Christians. Your Christians are so unlike your Christ."

-- Mahatma Gandhi

samoflange
Lap cheong



Since: 22.2.04
From: Cambridge, MA

Since last post: 50 days
Last activity: 43 days

#31 Posted on 1.6.11 1518.07 | Instant Rating: 8.62
Regarding the new focus on digital comics -- I love digital comics! Bring em on!

It is absolutely true that the reading experience with a book in hand is far superior to a screen. That includes any sort of screen, be it a monitor, a laptop, a tablet, or whatever sort of color E-Ink device undoubtedly comes out in the next few years.

BUT, many comics fans only buy trades, and that number is increasing. Trades are great because they collect story arcs, are easily put onto shelves, and are easy to pick up and read for an hour or two without having an unwieldy pile of thin floppy books. I would LOVE to follow comics monthly, but I cannot justify the expense and am unwilling to deal with all of these issues piling up. Storing them seems dumb because I'll probably buy the trade of anything I want to read again. And tossing them is just a waste. So, I don't buy them and I live vicariously through comics websites to see what stories are good and what ones to avoid. This sucks because it spoils things and I feel like a second-class comics fan. But it doesn't suck enough that I will buy the physical issues in a store.

With same-day digital issues on all titles and a simple way to purchase and organize issues digitally, I could become one of the month-to-month comics fans that I desire to be. There would be nothing to store, and nothing to throw away and feel bad about. Presumably digital issues would be considerably cheaper than physical issues, which would probably tempt me into buying all kinds of crazy stuff just to see what it was like. Is this weird JSA thing with all the old timers as good as people say? I'll pay a dollar or two to find out. I don't know how DC is going to be running this, but if they had a DC Universe subscription that gives you access to 10 books a week or something like that, tons of people would be filling up the empty spots on their lists with stuff they wouldn't normally read, and maybe those books gain some new fans.

I remember a while back there was some startup (?) called LongBox (?) that had the plan to start a iTunes-like store for comics. I don't know what happened to them, but they're not important. What is important is something I remember from their plan: trade discounts. People who buy digital issues of a comics would be given a coupon or something for a certain amount off the trade when it was released. That is the most genius idea in the history of modern comics marketing. If DC does something like that, I am in, in, IN.


(More on the digital reading experience: Touch devices certainly make it better. There's an Android app called Perfect Viewer which you can set up with quick resizing and page turning shortcuts when you tap certain corners of the screen. The interface is very smooth and becomes completely intuitive after using it for a short while. I'm still not totally down with reading colored comics with detailed art or comics with lots of text on the screen, but it works for a lot of books. It's amazing what you'll get used to to save money and space. Make sure you have a timer or something and give your eyes a break every 15ish minutes though!)

(edited by samoflange on 1.6.11 1619)
---

Lloyd: When I met Mary, I got that old fashioned romantic feeling, where I'd do anything to bone her.
Harry: That's a special feeling.
Cerebus
Knackwurst



Since: 17.11.02

Since last post: 7 days
Last activity: 21 hours

#32 Posted on 1.6.11 1527.04 | Instant Rating: 2.32
When it came out, I thought GL:Rebirth was awesome. Looking back at it now... the reason Hal Jordan went bad was because of a yellow fear monster that turned his hair gray sounds quite stupid.

There are many, MANY stories like this that I remember liking, but looking back at them, they were not that good.

DC has not been as bad at this as Marvel has (Just look at any X-Men storyline from the past 20 years...), but it's still a jumbled mess, even with characters I like and have had many discussions with people about how something makes perfect sense when in 'reality' it's stupid.

A complete wipe of continuity with a fresh start sounds good to me. I'm sure I won't be getting all the titles and I'm just as sure it'll all go back to normal at some point, but I'm psyched for it.


---

Forget it Josh... it's Cerebustown.
odessasteps
Scrapple



Since: 2.1.02
From: MD, USA

Since last post: 12 days
Last activity: 1 day

#33 Posted on 1.6.11 1554.40 | Instant Rating: 8.44

I think Longbox is still around. Comixology seems to be the main clearing house for (legal) digital comics, since you can get some indys through them, as well as Marvel and DC.

Comics on the ipad are great. The window is just about the same as a regular hard copy comic. And it's wonderful to carry around an ipad that has hundreds of comics, as opposed to a longbox full of comics that weighs 25-30 pounds.

One problem of day/date digital is having them be the same price as a hardcopy, which on the surface seems illogical and may only be done to placate the LCS.






---

Mark Coale
Odessa Steps Magazine
ISSUE FOUR - OCTOBER 2009
Scottyflamingo
Bratwurst



Since: 23.6.10
From: Auburn, AL

Since last post: 140 days
Last activity: 134 days

#34 Posted on 1.6.11 2204.33 | Instant Rating: 2.77
I've been in the process of pruning my comic collection over the past year and am surprised how unattached I am to most of it. I've basically gone from 10 longboxes to 4 and will probably narrow it down even further.
odessasteps
Scrapple



Since: 2.1.02
From: MD, USA

Since last post: 12 days
Last activity: 1 day

#35 Posted on 2.6.11 0212.24 | Instant Rating: 8.44
Originally posted by Scottyflamingo

---

I've been in the process of pruning my comic collection over the past year and am surprised how unattached I am to most of it. I've basically gone from 10 longboxes to 4 and will probably narrow it down even further.

---


I know the feeling. I went from maybe 40-50 longboxes and will maybe still have 1 or 2 (including trades) by the end of my selling.


---

Mark Coale
Odessa Steps Magazine
ISSUE FOUR - OCTOBER 2009
lotjx
Scrapple



Since: 5.9.08

Since last post: 17 hours
Last activity: 12 hours

#36 Posted on 2.6.11 0924.01 | Instant Rating: 0.90
Let me know what people are selling or need. Yard Sale is this weekend and I am looking at my Countdown/Final Crisis collection very hard.


---

The Wee Baby Sheamus.
John Orquiola
Scrapple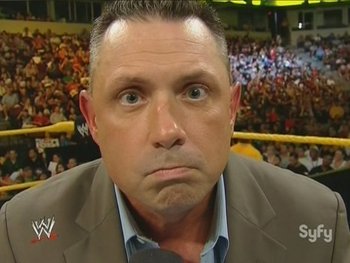 Since: 28.2.02
From: Boston

Since last post: 10 hours
Last activity: 10 hours

#37 Posted on 2.6.11 1009.21 | Instant Rating: 6.04
The thing about comic books is, from their very inception, they were meant to be disposable entertainment (for children). Later on, some comics became "valuable", though the vast majority of them are actually not. People just choose to collect them for sentimental reasons, "bragging rights" (I have every issue of so and so title), or because they might become valuable one day, even though 99% of comics aren't worth the paper they're printed on a few years after they're printed. And even today, most comic books are simply not very good. There are great comic books that define and transcend the art form, we all know what those are, and we also know that those important comics do not comprise 90% of what's in our longboxes. Separate sentiment and look at most comics objectively, most of the comics you own are nearly worthless as both collectors items and as stories, most of which you will never need or even want to read again. Most comic books are still disposable, and they'll continue to be. It's a tough pill to swallow. I came to that realization over ten years ago when I got rid of 98% of my collection. (When Comic Book Guy on The Simpsons talked about Aquaman and moaned, "Oh God! I've wasted my life!" it was funny because it's true.)

Now, I still like comics, superheroes, and whatnot. Probably always will. I'll probably always read comics in whatever form the medium exists in. I'd even like to contribute to the mythology of some of my favorite characters in some way, some day. But F collecting, man.

EDIT:

DC revealed the first line of #1 titles:

http://www.newsarama.com/comics/dc-revamped-justice-league-titles-110602.html

Hey, wow, I don't like the sound of any of this (besides JMS off of Wonder Woman). And this is just me thinkin', but if they're rebooting, which you would think requires looking at everything with a fresh set of eyes in order to clean stuff up, wouldn't the thought occur: "You know, Firestorm and Captain Atom are kind of similar. They're both nuclear men, right? Can manipulate matter, fly and fire energy? Do we need both?"

This line of thinking would also apply to Superman and Captain Marvel, Superman and Supergirl, Power Girl and Supergirl, etc.

Although, when Captain Marvel gets rebooted, I hope this means Billy Batson is Marvel again like he should be and they undo all that Shazam is dead, Batson is the wizard, Freddy Freeman is Shazam crap.

No mention of Superman or Batman, probably wise. DC's taken care not to blow their Major Announcement load all at once.


(edited by John Orquiola on 2.6.11 1050)
---

@BackoftheHead






www.backofthehead.com
timdrake
Polska kielbasa



Since: 17.3.02
From: Boston

Since last post: 28 days
Last activity: 12 hours

#38 Posted on 2.6.11 1618.35
My feelings have shifted slightly in the past 2 days. I no longer think it will be an Ultimate style universe; instead I've gotten the feeling that the "tone" of the DCU will shift. They'll write the characters younger, etc. Today's release of the solicits seemed to back that up: the merged Firestorm from Brightest Day is still around, the JLI is coming back, etc. And then there's this article . Not a reboot? More to come? Still sounds like a publicity stunt to me....
SchippeWreck
Boudin blanc



Since: 26.3.03
From: Glendale, CA

Since last post: 22 hours
Last activity: 6 hours

#39 Posted on 2.6.11 1709.14 | Instant Rating: 7.84
Oh dear God, not polybags!


---

"It's magic! We don't need to explain it!"
It's False
Scrapple



Since: 20.6.02
From: I am the Tag Team Champions!

Since last post: 17 hours
Last activity: 6 hours

#40 Posted on 2.6.11 1711.30 | Instant Rating: 9.04
Here's a look at 10 of the relaunches coming up, along with creative teams:

-Wonder Woman #1 by Brian Azzarello & Cliff Chiang
-Aquaman #1 by Geoff Johns & Ivan Reis
-The Flash #1 by Francis Manapul & Brian Buccellato
-The Fury of Firestorm #1 by Ethan Van Sciver, Gail Simone & Yildray Cinar
-The Savage Hawkman #1 by Tony Daniel & Philip Tan
-Green Arrow #1 by JT Krul & Dan Jurgens
-Justice League International #1 by Dan Jurgens & Aaron Lopresti
-Mister Terrific #1 by Eric Wallace & Roger Robinson
-Captain Atom #1 by JT Krul & Freddie Williams II
-DC Universe Presents #1 (Anthology)

I'm glad to see that JLI's still on board. It also made me wonder if by the end of Flashpoint, they'll have Booster remember everything from the old continuity, the way Psycho Pirate remembered everything pre-Crisis?


---
Pages: Prev 1 2 3 4 5 6 7 8 Next