BOSsportsfan34
Pepperoni



Since: 2.1.03
From: MA

Since last post: 790 days
Last activity: 121 days

#1 Posted on | Instant Rating: 6.85
It was just after my freshman year of High School. I was 14 at the time. Myself and 3 of my friends got money between us for a case of beer. One of my friends had an older brother who was of drinking age. He agreed to buy the case for us if he could take a 6-pack out of it.

We agreed, and that left 18 beers left for the 4 of us, of which I had 5 of. Didn't get sick from it (that would come another time courtesy of a 40 oz Colt 45) but I had a bad hangover the next day.


---


"UUUUUHHHHHHHH....UUUHHHHHHHHHHHHHH.....OOOOOOOHHHHHHHHUHHH..."
Promote this thread!
drjayphd
Scrapple
Moderator



Since: 22.4.02
From: Outside of Boston

Since last post: 39 days
Last activity: 5 hours


ICQ:
#2 Posted on | Instant Rating: 7.06
You wanted the best, you got... Out of Context Quote of the Week.
"They're plump, ripe, and priced to move. Get your fat Samoan today!" (Packman V2)


---
High school, senior year, Latin Day. Someone smuggled grain alcohol in under their toga, mix with Not Kool-Aid. Yeeeeeah. Certainly made me humble, old country way.


---
astrobstrd
Bockwurst



Since: 13.3.02
From: Loveland, OH

Since last post: 3890 days
Last activity: 3857 days

#3 Posted on
I didn't until I was 19.

Kinda strange because at that point I had smoked pot, done acid, shrooms, and ecstacy.

I only did it after reuniting with some out-of-state jr. high friends who couldn't believe I'd never been drunk.


---

Primary Lotus!
TheBucsFan
TheChiefsFan



Since: 2.1.02

Since last post: 1382 days
Last activity: 1382 days

#4 Posted on | Instant Rating: 4.42
May 23, 1995. It was the last day of sixth grade (and, therefore, elementary school), as well as my best friend's 12th birthday. His grandparents, who were away on their biannual cruise, kept their house stocked up like one giant liquor cabinent. I mean, these two generally drank their breakfast, brunch, lunch afternoon snack and dinner, before washing it all down with some whiskey before bed.

So we rode our bikes over to their house after school, took shots of various things for like 10 minutes (we didn't even know or care what) and the result was two wasted not-quite-yet junior high students. I tried to ride my bike home, made it a quarter mile and crashed into a mailbox, got a concussion and woke up bloodied who-knows-how-long later back on my buddy's couch. I didn't get a BUI.


After that, I didn't drink again until my junior year in high school.


---

"I have as much authority as the Pope, I just don't have as many people who believe it."

--George Carlin
JayJayDean
Scrapple



Since: 2.1.02
From: Seattle, WA

Since last post: 850 days
Last activity: 428 days

#5 Posted on | Instant Rating: 6.52
I was a junior in high school.

My best friend when I lived in Fitchburg (*points to Gugs*, thumbs up, cheap pop) was Kevin, and he had a mother-in-law apartment in the house he lived in so we hung out at his place all the time, especially when his Mom was out of town, which was a lot. When I first moved there (shortly before this episode) my buddy Paul who I'd gone to school with in the 5th and 6th-grades was living with him, and we hadn't seen each other for years so it was totally cool when I moved theree and knew somebody.

One night Kevin was out with his girlfriend and Paul and I were hanging out, and since we weren't doing anything he suggested that we should get drunk, and like a couple of drinking-dummies we hit the liquor cabinet and sampled everything, and I mean EVERYTHING. Yuck.

Now, being an inexperienced drinker I didn't think much of the fact that about ten minutes before we decided to embark on our little adventure I had eaten a piece of cake. That cake ended up on the floor next to me where I was passed out, in the main part of the house away from Kevin's part.

When Kevin got home with his girlfriend, he was PISSED, but instead of being pissed but cool about it he threw a huge hissy fit that violated about six different Man Laws. So, as retribution, when we were cleaning up the mess Paul took Kevin's toothbrush to the regrugitated cake spot. Not my idea.

That room of the house always smelled of that night after that. Ick.


---

"You know what you need?
Some new quotes in your sig.
Yeah, I said it." -- DJFrostyFreeze


Kevintripod
Banger



Since: 11.5.03
From: Mount Pleasant, Pa.

Since last post: 3 days
Last activity: 16 min.

#6 Posted on | Instant Rating: 5.19
During my teen years I've been buzzed a few times, but the first time I got flat out falling down plastered drunk was on my 21st birthday. A bunch of my friends threw me a big surprise 21st birthday party ay my buddies house just down the road from my house.

At the end of the night, and on a very stupid bet, I went around the whole house chugging down all the half drank leftover beer and hard alcohol drinks that were lying around.

That was the very last thing I remembered about that night. I guess it's a miracle that I didn't die.

I was so violently sick from alcohol poisoning that I couldn't go to work for the next 2 days. I found out later that two of my friends had literally dragged me home at 3:00am, set me down on my doorstep and leaned me against the front door. They then rang the door bell and ran like hell. When my dad opened the front door, my body fell onto his feet.

The only other time I ever ended up getting drunk like that again was at the wedding reception of the same friend who threw me my 21st surprise party at his house. I would have been fine that night if he didn't ask me to finish up the bottle of rum at the bar towards the end of the night. This time it was my girlfriend that had to hold onto me as she dragged me into my house and just threw me down onto my bed as my parents looked on with a most disgusted look on their faces.

I've never been even close to being drunk since.



---

"Oh it's on like Donkey Kong." - Stifler, American Wedding
Mr. Boffo
Scrapple



Since: 24.3.02
From: Oshkosh, WI

Since last post: 1761 days
Last activity: 1722 days

#7 Posted on | Instant Rating: 5.12
My 21st Birthday was the first time I drank alcohol ever. And I don't think I was drunk, but who can say for sure? I'm pretty sure I've already mentioned it on the board here. Maybe in one of the birthday threads.
samoflange
Lap cheong



Since: 22.2.04
From: Cambridge, MA

Since last post: 1681 days
Last activity: 1673 days

#8 Posted on | Instant Rating: 6.03
Family lore says that when I was about 3 years old I grabbed my dad's bottle of Coors light off the coffee table and downed as much as I could before my parent's noticed and took it away. They say I 'flopped around like a fish on ice' before passing out about 20 minutes later.

The first time that I can remember was in 6th grade and with a bottle of Jose Cuervo, provided by my older brother.


---

Ken Kennedy debuted a new finisher: Jeff Hardy fans will insist on calling it the Swanton Bomb, but it looks WAY more devastating when not performed by a 180-pound fruitcake.
-Rick Scaia 06.12.2006
Oliver
Scrapple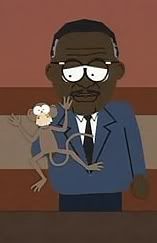 Since: 20.6.02

Since last post: 1180 days
Last activity: 1174 days

#9 Posted on | Instant Rating: 4.70
First time I got seriously plastered...wow, I was 19 years old. I spent most of my paycheque on booze; I had no idea how I got home, but I was suffering for two days later.


---

Here, look at the monkey! Look at the silly monkey!
AWArulz
Scrapple



Since: 28.1.02
From: Louisville, KY

Since last post: 40 days
Last activity: 2 days

#10 Posted on | Instant Rating: 6.71
15, I guess. We went to a drive-in movie with four guys, 8 bottle of MD-2020 and two hits each of Mescaline.

It worked. I vaugely remember that it was a bruce lee movie night and that Bruce's arms left tracers.


---

We'll be back right after order has been restored here in the Omni Center.
geemoney
Scrapple



Since: 26.1.03
From: Naples, FL

Since last post: 7 days
Last activity: 9 hours

#11 Posted on | Instant Rating: 5.14
It was my 21st (just last September) birthday party and my family took me out to the local bar. I have a big family, and they kept buying me drinks. At one point, I needed something to eat, so I got chips and popcorn. The popcorn spilled on the floor, and I proceeded to eat it OFF the floor.

Then, when I got home, my sister (18 years old) was at the computer and I decided I wanted to talk to her, telling her we needed to bond more. She even (unnecessarily, IMO) tied me to a chair with my bathrobe belt when she went to the bathroom, to ensure that I wouldn't fall over. She likes telling this story when I talk about going out drinking these days.


---

College, Sports and more!: Experience It




Tretas
Weisswurst



Since: 6.10.04
From: Madeira

Since last post: 3980 days
Last activity: 2567 days

#12 Posted on | Instant Rating: 9.00
The first time i got drunk was in my first year in college.

It was at a party for new students, that i consumed 15 cups of fine CORAL beer, a local brewn. Its a record to this day for me.

The night ended abruptly after i took a piss in the winshield of a senior student car.

Luckly the guy was a good friend of a cousin of mine, and ended up giving me and a few friends, a ride home.

Unfortunetly everything kept spinning for two days.


---

Raw Satire 15/05/05
Stephanie McMahon: Chriiiiiiis, we're gonna change your character! You're gonna be the guy who doesn't give a crap and is really depressed because he never wins and Triple H is alwaysholding him down.
Jericho: You got it.
Stephanie: If you need some time to prepare….
Jericho: No, I think I've pretty much got this one down.
Torchslasher
Knackwurst




Since: 17.1.02
From: New F'n Jersey

Since last post: 74 days
Last activity: 73 days

#13 Posted on | Instant Rating: 5.75
This is kind of a long story, so feel free to skip over this to the next tale of drunkenness.

Anywho, I was in college and just coming back from a break. My car was in trouble before the break, overheating almost instantly. So first I had to take a cab from the airport to where I had dropped the car off. Once I made it, the car just picked up where it left off and had the same issues. I somehow made it back, driving to a house that me and four other guys were moving into for our final semester.

I got to the house first, and found out that the electricity was barely there, and the heat didn't work at all. Mind you this is in January, so I was stuck. I tried to watch TV but couldn't pick up anything. I tried sleeping, but I was so cold that sleeping was not an option. So I can't really drive anywhere and I can't stay in that house.

I proceeded to walk a few blocks to Reverend Jerry Falwell's church. Near there I found a pay phone and called a buddy I knew. THANKFULLY he was around and came and picked me up. If he hadn't, I don't know what I would have done.

So after the horror of the night, I went to my friend's place and proceeded to drink...a lot. This was the first and only time that I have drank to forget my life (since that day had been the worst day of my life to that point). I went with Boone's Farm Strawberry Hill wine (the cheap stuff...woo), and I took a shot or three of something called Firewater. It knocked me on my ass, and I only really remember watched a bit of SNL while battling to stay awake.

Thankfully the next day, one of the guys I would live with came up and was able to get the heat turned on. But that night was so rough, and the hangover wasn't actually that bad (comparing it to other drunken nights of mine anyways).


---

Click Here (czwfans.com)

For all your CZW and Nickels Trivia information.


"Look guys, it's 'Lake Man!' Hope you can fit into our NARROW office, Mr. Big Lake" --MST3K The Collection V. 7

Click Here (myspace.com)
babetsavant
Polska kielbasa




Since: 17.8.06
From: Calgary, AB Canada

Since last post: 2787 days
Last activity: 2597 days

#14 Posted on | Instant Rating: 4.00
I was told this story because I was 2 years old at the time and have no recollection of it.

My parents were having a party and I was supposedly walking around the coffee table drinking from every glass on the table....and drinking.... and drinking...

I'm told I danced the night away and fell asleep under said coffee table.

The first I remember, I was 14 and drank a bottle of Pink Baby Duck (a horrible Canadian sparkling wine)with a cousin...much vomiting after... all a lovely pink hue.


---

But, my daddy's in a coma!
Matt Tracker
Scrapple



Since: 8.5.03
From: North Carolina

Since last post: 2 days
Last activity: 20 hours

#15 Posted on | Instant Rating: 6.31
I was in London on a senior trip, and we ducked into a nightclub where the waitresses wore naval-themed outfits, complete with fishnets. I ordered about five screwdrivers just to watch the waitress walk to and from my table. I was 17.


---

"To be the man, you gotta beat demands." -- The Lovely Mrs. Tracker

My blog will amuse. (heygregory.blogspot.com)
Lexus
Andouille



Since: 2.1.02
From: Stafford, VA

Since last post: 11 days
Last activity: 11 days

#16 Posted on | Instant Rating: 5.03
My Junior year of high school. A buddy of mine and I went into my dad's den and snagged a half empty bottle of Tequila that had been opened 3 years previous.


---

Hold nothing sacred and you'll never be dissapointed. Especially not this statement.
MisterHenderson
Boerewors



Since: 3.5.06
From: New York

Since last post: 3140 days
Last activity: 3059 days

#17 Posted on | Instant Rating: 0.72
HS Graduation night.


---

Rusty Shackleford is just the name he uses to order Pizza with.
dunkndollaz
Banger
Back to Back Survivor



Since: 3.1.02
From: Northern NJ

Since last post: 21 hours
Last activity: 21 hours

#18 Posted on | Instant Rating: 7.24
How did I miss this question the first time it came around ?

June of 1975 at Princeton University Reunions - I was 13 and kept telling the bartender I needed another Screwdriver for my father - I think the bartender knew but didn't care - my dad didn't notice when I got home but my mom sure did.......


---

I'm Blind Jimmy Winthrop, Blues singer for the Rich.
j9479
Chorizo



Since: 29.1.03
From: the suburbs

Since last post: 3690 days
Last activity: 2498 days

#19 Posted on | Instant Rating: 9.00
Halloween party; i was dressed as Bill Clinton (mask + professional wear).

anyways, i was not a drinker at the time and we were playing quarters at the very nice house of a well to do friend of mine. There was many a choice of alcohol to pick from if you lost at the game; one of which was Blackberry brandy, which was the only alcoholic beverage i had sampled at that time.

Needless to say i lost. a lot. and when I did lose, i took shots from that black berry brandy bottle. I was trashed and decide to get fresh air outside in which i saw a friend of mine dressed as a wizard, smoking weed out of a very lavish pipe. I at that moment was not in tune with logic so i smoked with what i viewed as a true "wizard". I them made my way to my car to pass out in private.

Then, I of course felt the puking feeling and vomited over his entire tree-lawn. Because I was so wasted I thought that the deep red color of my vomit was my own blood and freaked out, yet still decided to fell asleep. I was awoken hours later by my drunken friends almost breaking my window thinking i died of blood loss due to the dark red puddles outside of my car.

Sounds sad, but in context and retro it is very funny
Big Bad
Scrapple



Since: 4.1.02
From: Dorchester, Ontario

Since last post: 8 days
Last activity: 1 day

#20 Posted on | Instant Rating: 4.97
It wasn't until I was legal, and oddly enough, came AFTER my 19th birthday. My pals all wanted to get me drunk on my birthday, but they all got drunk themselves and left me and the DD shaking our heads.

Anyway, a few weeks later, I was out at a party and drank a whole bottle of wine in 20 minutes. It wasn't a binge or anything like that -- I just kept sipping and sipping until I noticed the bottle was empty. After that came the story of my first hangover, complete with my parents and brother having a good laugh at me. Good times!


---

"I don't know what is more disquieting -- the fact that the rest of the statue is missing, or that it has four toes."
Pages: 1 2 Next