Ffej
Boudin rouge



Since: 15.1.02
From: Flatwoods, KY

Since last post: 3660 days
Last activity: 1969 days

#22 Posted on
Whoever picks whoever whenever, remember the WWF is not going to forsake their storylines. They have a buzz going with the Rock/Hogan alliance and their feud with the Outsiders. Thats not the kind of heat the WWF is about to break up. So you have to believe those four will stay together wherever they go.

I'm anxious to see the ratings for Raw and buy rate for WM. I can tell you that here at work I have heard tons of people talking about wrestling for the first time in 2 years. It seems that the masses may be interested again.

(edited by Ffej on 19.3.02 1421)
---
When you're riding in a time machine way far into the future, don't stick your elbow out the window, or it'll turn into a fossil.
Jaguar
Knackwurst



Since: 23.1.02
From: In a Blue State finally

Since last post: 504 days
Last activity: 307 days

#23 Posted on
It does make more sense for Vince to be on Smackdown if he plans on making it a more "Sports Entertainment" heavy show, because the tapings allow them to edit the backstage segements properly.

-Jag
mskj
Summer sausage



Since: 10.1.02
From: Tennessee

Since last post: 2305 days
Last activity: 2064 days

#24 Posted on
If Vince is really intrested in being better than Flair's division, he has to pick Rock. I'd even go so far as to seperate Rock/Hogan now. If they are going to turn one of them heel do it on Smackdown or Raw. Then seperate them. This will increase the importance of the unified title, because if Rock or Hogan won it, they could go after each other. And down the line at Summerslam or Wrestlemania, the two can get back together for Rock-Hogan II and it would be bigger than the first.

That being said, I don't think there is a chance that they seperate them now. It would be fun though.


---

Ouch.
Super Shane Spear
Bierwurst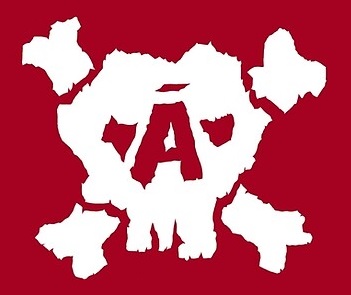 Since: 2.1.02
From: Sector 7 Slums

Since last post: 2929 days
Last activity: 2929 days

#25 Posted on
I still say that this would be much more interesting if Flair and Vince ended up drawing EACH OTHER'S wrestlers. That way the low-mid carders would get some airtime, as they would try and make sure that the other team doesn't end up with the Rocky's or the Austin's until the end.
Jaguar
Knackwurst



Since: 23.1.02
From: In a Blue State finally

Since last post: 504 days
Last activity: 307 days

#26 Posted on
And you are absolutely correct. If they're going to do a full draft, having them pick each other's talent in draft style is much, much better. If they're just going to do the main talent anyway, than it doesn't matter.

-Jag

I hope it's the former, that'd make interesting television
Eradicator
Kolbasz




Since: 4.1.02
From: Chicago

Since last post: 1179 days
Last activity: 429 days

#27 Posted on
I have to agree with those who said that Vince would pick Rock first, then Flair would go with Austin. I don't see Flair wanting the nWo around, so Vince gets them all (this also allows the current Rock/Hogan/nWo storyline to continue). Flair will go after the more technically sound guys: Benoit, Angle, etc. allowinf Raw to be more wrestling and Smackdown to be more skit-oriented. This is how I imagine it happening:

WWF Smackdown!
Vince
Rocky
Hogan
Nash
Hall
Undertaker
Christian
DDP
Dudleys (they have to keep them together)
Chuck and Billy
Big Show


WWF Raw
Flair
Austin
Triple H
Angle
Kane
Benoit
RVD
Edge
Booker T
Hardys (unless they split them up, as teased by Regal)

Wow. after splitting up just some of the guys, it really is apparent that they have more than enough guys for two entire federations. And these lists barely even take into account midcarders, and totally doesn't take into account the guys they will bring up. I think I made it too lopsided for the Raw group, though. I'm sure it will turn out more even. I'm interested in seeing how they manage to keep the tag teams together, or if they split some of them (not that they have many to spare).


---

"...the people ran, they ran all right, they ran right to the toilet, pulled their pants down, took one big Hulk-a-CRAP every time you opened your mouth!"
Dr Unlikely
Liverwurst



Since: 2.1.02

Since last post: 65 days
Last activity: 1 day

#28 Posted on
I missed the whole middle hour of Raw, so I'm unclear on what the deal with the champions will be. I agree with those above who think Flair pulls a swerve and takes the Undertaker, so he can get back at him and take one of Vince's guys away.

I hope someone like Raven goes all Bobby Jackson and does a run-in from the crowd when he gets drafted.

They should probably do this on Excess to see if it could bring in more viewers, and they could use the show to do profiles on wrestlers when they get selected, like most draft shows do. And have shots of Arn and Benoit in Flair's "war room" and Patterson and Steph in Vince's. Kevin Kelly could be their obnxious Mel Kiper type.
TheBucsFan
TheChiefsFan



Since: 2.1.02

Since last post: 1409 days
Last activity: 1409 days

#29 Posted on | Instant Rating: 6.09
I hope Austin ends up on Smackdown, while Jim Ross stays on Raw commentary.


---

Caring is the first step towards disappointment.
odessasteps
Scrapple



Since: 2.1.02
From: MD, USA

Since last post: 1465 days
Last activity: 1431 days

#30 Posted on

Some of you may remember that I wrote a draft column back in July.

Since the only place it was archived was at Wrestleline, I shot off a copy to CRZ and hopefully he'll repost it over the next day or two.




---

"The best reason for committing loathsome & detestable acts -and let's face it, I am considerably something of an expert in the field - is purely for their own sake. Monetary gain is all very well, but it dilutes the tastes of wickedness to a lower level that is obtainable by anyone will an overdeveloped sense of avarice. True and baseless evil is as rare as the purest good - and we all know how rare THAT is." - Acheron Hades, THE EYRE AFFAIR by Jaspar Fforde
dfallan
Cotechino



Since: 11.1.02
From: Winnipeg, Manitoba, Canada

Since last post: 5693 days
Last activity: 5693 days

#31 Posted on
How will the inter show Feuding be handled?

Okay so Group A is on Raw, and Group B is on Smackdown.
The Champ (Or possibly champs one hopes) can show up on either show.

How do you develop feuds then? (For these examples i'm just picking random guys who pop in my head)

I mean If Edge and Christian are Both on Raw, Great, they can get in each other's face and then Come PPV time, they have the Match to decide who wins the feud.
But what if DDP is on SmackDown then how do they set up a PPV match 'Tween him and Christian.
Do they just hurl insults at each other every week from their respective shows?
Will Christian show up on Smackdown to do a run in?
Will DDP Show up on Raw for the same?

Or will GUys from the A and B groups never face each other (Except when gold is on the line?)

Any Thoughts?
If only the World Belts are cross show, does that mean if RVD (The IC Champ) is Drafted to SmackDown, then Only Smackdown guys can fight for it, except at the PPV?

This Could lead to some interesting Run ins at a PPV since a lot of guys might want the belt to come to their show.

And as has been asked already, what of house shows and those other programs (Heat Jakked etc.)


---

"Money's the Same whether you earn it or scam it" Bobby "The Brain" Heenan
"Will you stop!" Gorilla Monsoon after just about everything Heenean says.
"Welcome to Monday NYQUIL, where the Big boys Play with each other": Steve Austin, in ECW imitating his former boss Eric Bischoff.
BigDaddyLoco
Scrapple



Since: 2.1.02

Since last post: 4 days
Last activity: 1 day

#32 Posted on
Vince goes with his boy Angle in the first round and somehow Flair gets stuck with the *poison* nWo.
Tragic1
Chourico



Since: 2.1.02
From: Rolling Meadows, Illinois

Since last post: 5707 days
Last activity: 5699 days

#33 Posted on
I wouldn't be surprised if Vince goes for all the champions he can just to keep as many belts away from Flair as possible. Though thanks to the 24/7 rule and Falls Count Anywhere stips, we may see a few Hardcore Title crossovers.


---

"Hahaha.. Yeah, trust the fuckhead." Spider Jerusalem
Eradicator
Kolbasz




Since: 4.1.02
From: Chicago

Since last post: 1179 days
Last activity: 429 days

#34 Posted on
Originally posted by dfallan

---

And as has been asked already, what of house shows and those other programs (Heat Jakked etc.)

---


It was reported a while back that house shows would be a chance to see the guys from both feds. The Raw guys won't face the Smackdown! guys, but they will all be on the same card. It gives extra incentive to go to a house show now 'cause it's a unique experience. I don't know if this is still the plan, or ever was, but it sounds like a cool idea to me.
Big Bad
Scrapple



Since: 4.1.02
From: Dorchester, Ontario

Since last post: 3 days
Last activity: 7 min.

#35 Posted on
---

I second that notion.
I see Flair taking a lot of the WCW guys (Austin, HHH, Jericho) and Vince will take the WWF-made guys (Rock, UT, Hogan, Nash and Hall).

---


I wouldn't exactly call Austin or HHH "WCW guys" by this point, since their WCW stints are barely remembered.



---

I was born in a manger, like that other guy. You know, he wore a hat?
Eradicator
Kolbasz



Since: 4.1.02
From: Chicago

Since last post: 1179 days
Last activity: 429 days

#36 Posted on
After Vince was soooo sure of Flair not wanting anymore "poison" on Smackdown! I think Flair might end up taking them for some weird reason (like to piss of Vince). And they ALL come together. Sounds like Vince set him self up for a letdown.
Pages: Prev 1 2