vsp
Andouille



Since: 3.1.02
From: Philly

Since last post: 4312 days
Last activity: 567 days

#21 Posted on
The only live wrestling event I have ever attended was a 1997 ECW show at the (now departed) Downingtown Farmers' Market in suburban Philly.

Some decent matches - Raven/RVD, a three-way tag with the Eliminators vs. the Pitbulls vs. Shane Douglas & Brian Lee, Sabu/Buh Buh and Dreamer/D-Von were the highlights, with a bWo sighting. This was the larval stages of the heel Buh Buh; I believe he'd turned for the first time at the show before this, but he was in a singles match here, so I can't claim to have seen the Dudley Boyz in their first match together. Oh, well.





---

HELLO KITTY gang terrorizes city, family STICKERED to death!
Bullitt
Shot in the dark




Since: 11.1.02
From: Houston

Since last post: 601 days
Last activity: 601 days

#22 Posted on
My first WWF show was a house show at the Halifax Forum...probably in '85 or '86. The only things I remember were the British Bulldogs fought that night and I got their shirt (with the cool 3/4 sleeves.)

I was at the RAW in Ottawa the night after the Montreal incident in '97, and the RAW in Calgary from May '01 where Jericho won the Hardcore title and we cheered like morons for Benoit all night.


---

Q: If you could have interviewed Marvin Gaye, where would you have proposed to meet and what would you have asked him?

A: I would have met anywhere as long as it was before his father shot him. I would have asked him, "Hey, don't you think there's some chance that your father might shoot you? To death, I mean?"


www.Gordie.ca
odessasteps
Scrapple



Since: 2.1.02
From: MD, USA

Since last post: 1406 days
Last activity: 1372 days

#23 Posted on

First show ever: 1985, Baltimore Civic Center. WWF. Main event was I think Hogan/Snuka vs. Piper/Orton. Also got to see Steamboat. I remember us being disappointed that Bundy didn't do the five-count when he won.

First NWA Show: Great American Bash Tour, 1986, Vet Stadium in Philadelphia. My first live exposure to the Dusty Finish, involving Flair and RW Hawk. Happy to have to seen Midnight Express, even though Cornette got pinned by Baby Doll in a mixed 6-man match.

Biggest show attended: Wrestlemania 8 in the Hoosier Dome. I was covering it and sitting in the nose bleed seats.

Best match seen live (big two): Christmas Time, 1991. Brian Pillman vs. Jushin Liger, Baltimore Arena. I got to see Liger live. Need I say more.

Best match seen live (indy): Four-way match for MCW Cruiserweight title, Joey Matthews vs. Christian York vs. Matt Hardy vs. Jeff Hardy. The Hardys were still on Shotgun at this point and able to do indy shows. I believe it was voted MCW match of the year for 1999 and was sitting at the timekeeper's table for the whole thing.



---

"And that little boy that no one liked grew up to be ... Roy Cohn. Now you know the rest of the story." -- Pesudo Paul Harvey, "The Simpsons," Cape Feare
Whitebacon
Banger



Since: 12.1.02
From: Fresno, CA

Since last post: 27 days
Last activity: 1 hour


ICQ:
#24 Posted on
My first live show had to have been a WWF house show in Portland, Maine somewhere in early to mid 1989. I also attended a couple of WWF house shows in '90 in Nashville Tenn., when my dad was stationed at Ft. Campbell, Kentucky. And, again, more house shows out here in Fresno. I missed out on Royal Rumble '96, but I was at the Tyson Raw, and was at the first Fully Loaded. (1998; Sable's painted tits)


---

Kick in the door/been there before/I'm comin from the blindside...but you don't hear me though.
andy1278
Kolbasz



Since: 11.1.02
From: Brunswick, GA

Since last post: 5 days
Last activity: 3 days

#25 Posted on
The big show I've gone to was the Bash at the Beach a few years ago with the Russo speech against Hogan and the follow-up Booker T world title win, along with the Stacy-Daffney wedding dress match, Sting against Vampiro in that dreaded graveyard match, and some other assorted stuff.

Ray "Glacier" Lloyd, who's from my beloved hometown of Brunswick, GA, organized a few charity shows with WCW stars here. Besides the AMAZING main event of Glacier vs. Disco Inferno for two straight years, I've gotten to see a great DDP vs. Mortis match, Goldberg jackhammer somebody who's name I can't remember but he's super big in both height and weight and wore flannel, and some other pretty cool matches.

There were also some "All-Star Wrestling" charity cards held in Brunswick years back. I saw RVD in a match before he was big, Jake Roberts (sober) against Vader, a "legends" match with Dory Funk Jr., Ray Lloyd before he was Glacier, and other fun.


---

Andy Online... I wanna talk about me
jfkfc
Liverwurst



Since: 9.2.02

Since last post: 721 days
Last activity: 529 days

#26 Posted on
First live event was THE live event:

Wrestlemania 1 at MSG. It was THAT awesome. I was sitting not too far from where the wrestlers came out, and I saw some guy throw a beer on Nikolai Volkoff (sp?). Security hauled that dude right over the railing and to the back.

I was at The Garden for WM3, which was live at in Pontiac. They had four of the hugest screens set up in the middle of the Garden floor, and the whole time, the crowd rocked like the event was taking place right then and there.

The only other card I saw live was a WCW house show, probably around 1990, so it might have been NWA, so I am not sure. I remember being about 15 feet from where the guys walked in, and for some insane reason, I shot Sid Vicious and Lex Lugar, two of the hugest dudes I have ever been anywhere near, double birds. Sid made like he was coming over the railing, and I swear I almost wet my pants. Lex held him back, and then the huge "PUSSY! PUSSY" chant broke out. I give Sid credit, that dude sure knew how to look pissed.


---

I think, therefore, I think I am. At least I think.
rte66usa
Polska kielbasa



Since: 2.1.02

Since last post: 5901 days
Last activity: 5897 days

#27 Posted on
It had to be 1987 or 1988...The WWF's debut at the Bismarck (ND) Civic Center. Superstar Billy Graham, Hacksaw Jim Duggan, damned if I can remember anybody else on the card...I DO remember that about two weeks later I watched one of the matches...verbatim...on Prime Time Wrestling...only it was taped at the Boston Garden. There it was, move-by-move. An exact choreograph of the match I saw in Bismarck. But I was hooked anyway. Then we got house shows regularly in Fargo for awhile.

My favorite house show moment came at the DECC in Duluth when the Ultimate Warrior was scheduled to wrestle Dino Bravo. Warrior's luggage got lost. The ring announcer actually ANNOUNCED this fact, and Warrior came out at full speed in NO makeup, a sweatshirt, and warm-up pants. He pounded on Bravo for about twenty seconds and the guys behind us were shouting "BULLSHIT! THAT'S NOT THE WARRIOR!" Then he took off the sweatshirt and one of the guys behind us yells "THAT'S NOT...Oh wait I guess it is."

Hart Foundation and Demolition were on that card and it was hysterical. Joey Morella basically made his referee decisions based on polling the audience. At one point Bret just fell on the mat and started rolling in pain when NOBODY was nearby and Morella is looking at the audience and pointing at Demolition..."YEAH! THEY DID IT!" So he's yelling at the one guy while the other is getting killed. Demolition gets a legit beef and the audience are going "No he didn't!" and Morella lets it slide. Funny stuff.

Worst show was my one and only WCW show...their debut house show at the Sioux Falls Arena (I'd moved down there by then). They barely sold the floor seats. I couldn't tell you a single thing about that card except that Luger was there and the main event was Flair v. El Gigante. And I must say...Flair was worth it all.
Dutchie
Kishke
Moderator



Since: 29.1.02
From: PA

Since last post: 57 days
Last activity: 8 days

#28 Posted on
My first live event was early '92, I think. Shawn Michaels vs. Jim Powers (in place of Jimmy Snuka) was the first match, and the main event was Macho Man vs. Jake Roberts. The only other thing I remember from that was buying a $10 WWF Superstars' music tape with the Rockers, Bushwhackers, Demoliton and Big Boss Man's themes.

There used to be 3-hour TV tapings for WWF Superstars every July at the local college gym, maybe between 1994-1996? Barry Horowitz won his first match against Body Donna Skip at one of those shows. I also remember Bret Hart walking right in front of us through the crowd before the show started. My brother and I have caught a few shows at the local arena at home, too, that have been pretty awesome.

RAW: April 2001 in Boston, the one where Linda announces she wants a divorce. Then I was at the one in November where Austin/Rock did a duet of "Margaritaville". Smackdown's being taped here on the 26th, don't think I'm going, and unless there's a PPV here before mid-May, I may have to count that out too.

On a sort of side note stemming from my own curiosity -- what were ticket prices like for some of these shows y'all mention? I remember the tickets for (good) bleacher seats in the mid 90s being about what a Tshirt costs today...


---

"I leave you now as I found you, only sometime later." -- John Lennon
SirBubNorm
Salami



Since: 2.1.02
From: Under the table

Since last post: 4871 days
Last activity: 4820 days

#29 Posted on
My first couple of live WWF events were at the Target Center in Minneapolis, MN around 1989-1990. The scariest thing is that all I remember from those events was Pistol Pez Whatley. And only because in both cases if I remember right he was doing an act similar to what Norman Smiley did later.
rte66usa
Polska kielbasa



Since: 2.1.02

Since last post: 5901 days
Last activity: 5897 days

#30 Posted on
Originally posted by StegDutchie

---

On a sort of side note stemming from my own curiosity -- what were ticket prices like for some of these shows y'all mention? I remember the tickets for (good) bleacher seats in the mid 90s being about what a Tshirt costs today...

---
Fargo tickets were like $9, $10, and $11. They did the shows at the Fargo Civic Center, a small arena setting that had a stage built into one wall (it was more like a high school multipurpose room than anything.) It didn't take 5,000 to sell it out. It was a great, cozy atmosphere and they always sold it out. The WWF must have liked the place...we got two or three shows a year there around '89-'90. It was always the "B" show, but it was always a lot of fun. I loved going to shows in that building.
WTF13
Boerewors



Since: 22.1.02

Since last post: 5738 days
Last activity: 5738 days

#31 Posted on
First show was 1985 at a small town in Oklahoma. The main event was Ted DiBiase and The Barbarian [John Nord] vs. The Rock and Roll Express. Steve Williams wrestled Brickhouse Brown on the undercard. Bill Dundee and Pvt. Terry Daniels had a draw with The Dirty White Boys [Len Denton and Tony Anthony.] It was just one of those cards they used to run in small towns--mainly a showcase for the Rock and Roll Express, with a couple of other names.

That same year I saw "Wrestlefest" which was Mid-South's answer to Wrestlemania. Ric Flair took on Dusty Rhodes in the main event. It was cool because their big feud hadn't really started yet so it was an unusual matchup at the time. Rhodes threw Flair over the top rope for the DQ. Crowd was PISSED!

There was also a big six-man tag with Hacksaw Jim Duggan, Dick Murdoch, and Bill Watts vs. Skandor Akbar, Kareem Muhammad, and Kamala. Of course, this was back when Duggan was hugely over, sort of like the Hulk Hogan of Mid-South.

Wahoo McDaniel went up against The Nightmare, who was managed by Eddie Gilbert. Wahoo got ticked off and broke Gilbert's cane over his head. They brawled in the aisle on the way back--not sure, but that MAY have been a shoot, because it didn't seem choreographed and the security guards were trying really hard to separate them. It looked more like a bar fight than a work. Wish I could see it today now that I'm older.

Kevin Von Erich and Steve Williams were scheduled to wrestle, but Williams had to cancel due to a death in the family. The crowd cheered...

Butch Reed wrestled Dutch Mantel, and everything else was squash...The Fantastics, The Barbarian [John Nord again], and The One Man Gang all clobbering various jobbers [though Eddie Gilbert was in the tag team match against the Fantastics. One Man Gang was fun to watch--he would yell all through the match, sort of like the Dudleys do today.

But the best card was that winter--Flair defended against Terry Taylor [who had just won the National title in the NWA], Butch Reed went up against Dick Slater [this was that bounty hunter angle where Flair paid Slater to eliminate Reed,] Jim Duggan had a brutal no-DQ match with Buzz Sawyer [who did a great backdrop bump on the concrete.] Jake Roberts, Ricky Gibson [Robert Gibson's brother] and somebody else I don't remember faced Humongous, The Nightmare, and Eddie Gilbert. Sir Oliver Humperdink was managing them, and the fans near me kept yelling "HumperDICK! HumperDICK!"
To which Sir Oliver would reply, "SHADDAP!"

But looking back, the high point was the curtain jerker, which featured Rob Rechsteiner [who of course later became Rick Steiner] vs. Nick Patrick [back when he used to wrestle.] I think it was only a couple of months later when Rechsteiner changed his name and got bumped up to the mid-card.


---

"I'm not on some big ego rush. I'm not after the bright lights and the little women."--Stan Hansen.
Merc
Potato korv



Since: 3.1.02
From: Brisbane, Australia

Since last post: 2567 days
Last activity: 2545 days

#32 Posted on
My one and only wrestling event was the Nitro from Brisbane that aired 9 October 2000. My little brother House and I went along. I even sent results to the Z-man. We we're in the cheap seats ($60 Aust or so) but had a pretty good time. Being WCW they were disorganised as all shit. Best match of the night was a dark match with Kidman that they threw in because they were late starting the bloody thing.

The matches were pretty average from memory CRZ calls it "a glorified house show" in his recap. Nash, Kidman and Sting were over bigtime. We smarked it up and we're glad we went. Now if only that WWF to Australia rumour would come true.......


---

I'm a fat wannabe surfer
Ffej
Boudin rouge



Since: 15.1.02
From: Flatwoods, KY

Since last post: 3601 days
Last activity: 1910 days

#33 Posted on
The first show I ever saw was in Charleston, WV at the Civic Center. The WWF used to run there all the time, but WCW took over the building in '96 and the WWF hasn't been back since. They do come to Huntington, WV once every couple of years but the main event is always Pete Gas vs. Just Joe.

If you want to go to an event around here you make the 2 hour trip north to Cincinnati and the Firststar Center, the 2 hour trip west to Lexington and Rupp, or the 3 hour trip west to Louisville and Freedom Hall. But I digress.

My first event I was in elementary school. All I remember is we 10 rows back and right on the aisle where the wrestlers entered. The most endearing memory I have is the main event was Andre vs. Hulk Hogan and seeing Andre the Giant walk down the aisle not 2 feet from from me. My Dad still talks about how big he was and how everyone just got quiet when he walked past.

From there I saw a few WWF shows in Huntington in the early 90's which served as Superstars and Wrestling Challenge material. I saw the worst PPV ever, WCW/nWo Souled Out '99 in Charleston as well.

When I went to school in Cincinnati in 1997 and '98 I saw Raw at the old Gardens and the first Pillman Show. It was at Pillman I got to meet several wrestlers. We also went to Dayton for Heatwave '98, which was my first ECW show. I saw ECW run a show at the Convention Center downtown too.

I went to the Raw in Rupp where Mills Lane forced Vince McMahon to hire back Austin and then I went Judgement Day in Louisville when the Undertaker came back. That Rock/HHH Ironman match was off the page.

Anyway, the most vivid memory I have is the first one and just standing in awe of Andre the Giant. Believe me I have seen Paul Wight and Andre in person and Andre is much bigger.


---

If I lived back in the wild west days, instead of carrying a six-gun in my holster, I'd carry a soldering iron. That way, if some smart-aleck cowboy said something like "Hey, look. He's carrying a soldering iron!" and started laughing, and everybody else started laughing, I could just say, "That's right, it's a soldering iron. The soldering iron of justice." Then everybody would get real quiet and ashamed, because they had made fun of the soldering iron of justice, and I could probably hit them up for a free drink.
Leroy
Boudin blanc



Since: 7.2.02

Since last post: 906 days
Last activity: 906 days

#34 Posted on
My first live event:

Los Angeles Olympic Auditorium

Main event:
Rowdy Roddy Piper vs. Jimmy Superfly Snuka.

Undercard:
Tito Santana vs. Greg Valentine
The Samoans v. Dick Murdoch and Adrian Adonnis
Andre the Giant v. The Iron Sheik
SD Jones v. Cowboy Bob Orton

I'm pretty sure there was more, but I was really young.

And what's REALLY scary is how many folks on the card are now dead. So would I be considered "old school"?





---

"It's hard to be a prophet and still make a profit."
- Da Bush Babees
ripblazer
Pickled pork



Since: 16.1.02
From: Calgary Alberta Canada

Since last post: 4744 days
Last activity: 4577 days

#35 Posted on
my only live events were at Stampede Wrestling - but I got to see young Bret, Dynamite, Davey Boy, Bad News, Honkeytonk, Dr. D David Shultz, Gamma Singh, Makhan Singh (Bastian Booger), Hiro Hase, the Cuban Assassin. Didn't see Owen or Benoit at Stampede live - they came in later.
Zeruel
Thirty Millionth Hit
Moderator



Since: 2.1.02
From: The Silver Spring in the Land of Mary.

Since last post: 340 days
Last activity: 282 days

#36 Posted on | Instant Rating: 4.05
first raw was the last RAW of steve austin before the layoff for the neck surgery back in Nov 99

first PPV was Backlash 2000

both at MCI, here in washington, DC

the home of a 2-time crackhead mayor...


---

-- Ladies and gentlemen take my advice, pull down your pants and slide on the ice.
-- Satisfaction GUARENTEED!!!! or you owe me ONE MILLION DOLLARS!!!!!!!!!!!
-- Ubermonkeys is a TOOL, please kick him in the JUNK.
R-D-Z
Parts Unknown
Lap cheong



Since: 2.1.02
From: Darkenwood

Since last post: 208 days
Last activity: 208 days

#37 Posted on
My first event was a house show in like 90 or 91 in Tulsa. It was a great card and you know what? Even though there were NO pyros, commentators, dramatic lights, steel chairs, tables, ladders or cages, I FREAKING LOVED IT.

THE CARD:

1. Nailz squashed Tito Santana
2. Sgt. Slaughter pinned The Mountie
3. British Bulldog pinned Repo Man
4. The Natural Disasters beat Money, Inc. by countout to retain the tag belts
5. Bret Hart beat Shawn Michaels in a **** match to retain the IC belt.
6. Ultimate Warrior overcame the MAGICAL PUKING SPELL OF DOOM (TM) to defeat Papa Shango and retain the World Title.


---

YOU WANT A PIECE OF ME!?! - The immortal, chilling words of...The Shockmaster!
WTF13
Boerewors



Since: 22.1.02

Since last post: 5738 days
Last activity: 5738 days

#38 Posted on
I didn't think Warrior was champion during that period of his WWF career. Maybe you caught the tail end of a double switch!


---

"I'm not on some big ego rush. I'm not after the bright lights and the little women."--Stan Hansen.
whatever
Bierwurst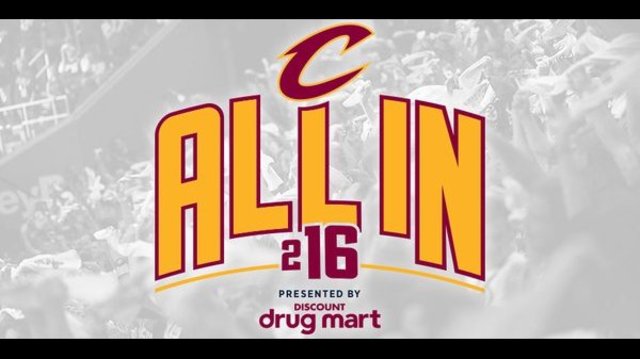 Since: 12.2.02
From: Cleveland, Ohio

Since last post: 13 days
Last activity: 4 hours

#39 Posted on
My first live event will be the SmackDown before WM in Cleveland. Hopefully it'll be a good show!
DasJeepGuy
Weisswurst



Since: 10.2.02
From: Pittsburg, KS

Since last post: 5828 days
Last activity: 5827 days

#40 Posted on
My first one was to a WWF Superstars taping when I was 7-ish. 3rd Row on the aisle. I rubbed one of the Bushwacker's heads AND missed Shawn Michael's hand and got his armpit. Somehow I also end up traveling to different states to go see the shows. Like going to Tenn. to see my sister and ending up going to an ECW on TNN taping. Or basing another trip to see my sister based on the fact that Smackdown was in Colorado Springs that week. I've never been to a PPV or RAW though. I dig going to house shows a lot more than live TV events, it seems like the wrestlers are having a lot more fun and can interact with the crowd more. Plus no 20 minute interviews.
Pages: Prev 1 2 3 Next