Eradicator
Kolbasz



Since: 4.1.02
From: Chicago

Since last post: 1148 days
Last activity: 399 days

#1 Posted on
I'm going to my first Raw next Monday at the Allstate Arena, and I'm pretty damn psyched (I may get to see the first rambling 20 minute interview by the nWo live!). I've also been to a Smackdown!, a Wrestlemania, a house show and a really bad TV taping in the Fall of '97, so this completes all the major events for me.

Just wondering what everyone's first, and, or best, live wrestling experience was. My first was a house show in Jan. or Feb of 1990 where Hogan lost by countout to Mr. Perfect. My only major live event regret is that I missed the Raw in August of '99 when Jericho debuted. I'm still pissed at myself about that to this day.
Promote this thread!
Loosie
Boudin rouge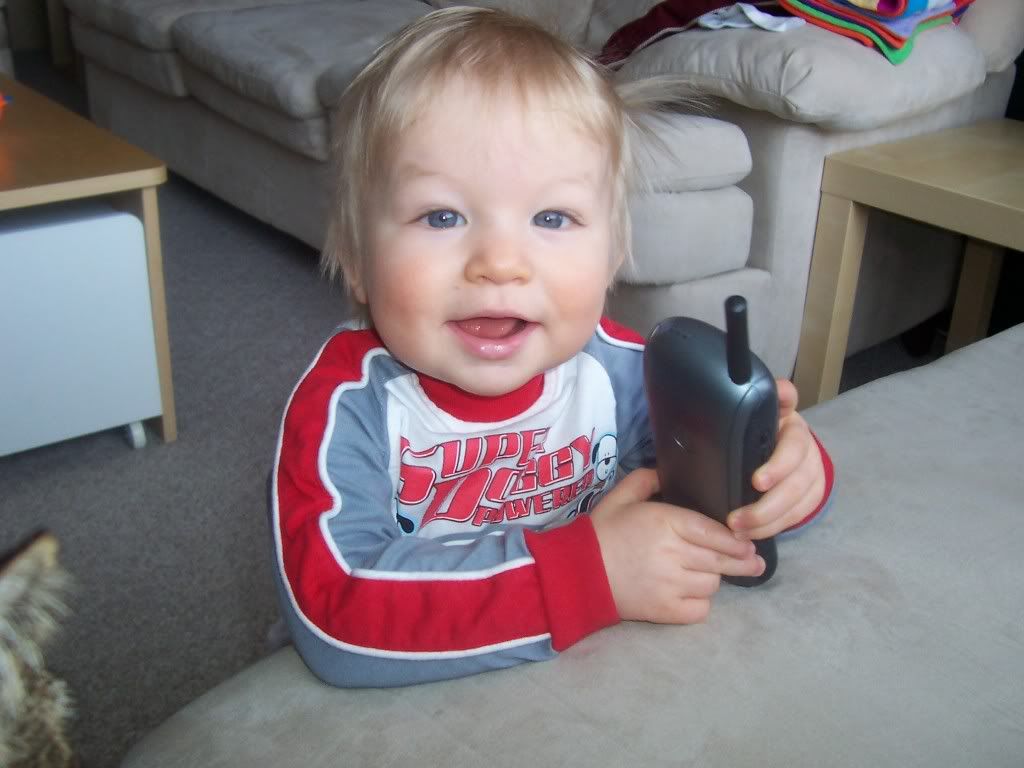 Since: 2.1.02
From: Kitchener, Ontario

Since last post: 2420 days
Last activity: 4 days

#2 Posted on
My first live event will be WrestleMania X-8 with my 6th row ticket....so I have NO doubt the my first live experience WILL ROCK!


---

Loosie.
Your friendly nieghbourhood Canadian.

The SWF:
Our EZBoard
Our WebSite
We Think We Know What It Stands For.
dMp
Knackwurst



Since: 4.1.02
From: The Hague, Netherlands (Europe)

Since last post: 58 min.
Last activity: 58 min.

#3 Posted on
Hmm...
I have been to several shows so far.
WM x7
Royal Rumble 2000
Nitro november 9 1999 (Hogan Presidency speech)
Insurrextion 2000
Capital Carnage 99
Twice to WCW in Germany (one house show one german ppv)
Once to a WWF (house show) in Germany..

And I will be going to Wrestlemania x8 in a month *hop*

The first event was Capital Carnage.
The latest I have been to was Wrestlemania x7.
The best?
WM was the most overwhelming. RR was unique.
I love NYC, and I met Foley there and stuff..
Nitro was cool..lasted 5 hours (they also taped something called Nitro plus) and they announced that the horsemen would be there..by the end of the night that had changed to A horseman who turned out to be Mongo....
The people behind me considered leaving but we stayed to see Goldberg vs Meng prt 15..
The Germany shows were really cool as I was pretty close to the ring and well..it just rocked..

Nothing beats a live event.
Unless you get Mongo..



(edited by dMp on 11.2.02 1659)
---
"...And I use that to fuck them some place fairly uncomfortable." "What, like the back of a volkswagen ?" -Mallrats
dskillz
Landjager



Since: 2.1.02
From: Houston Texas

Since last post: 4506 days
Last activity: 4211 days

#4 Posted on
Well, my very first show had to be in the 80s. I went to "Houston Wrestling", which I later found out was part of Mid-South. I saw so many stars, but I was so young that I had no idea who they were. Looking back on it, I saw Flair, Tito Santana, JYD, Jim Duggan, Kamala and a few others. That had to be mid to late 80s.

The first WWF show I went to was Now Way Out of Texas in 1998. That PPV was less than stellar from what I remember seeing live. Later that year WCW came to Houston to the Astroarena. The WWF had a contract with the Summit, a 16k seat arena. So WCW was in a 8,000 seat piss hole. The sound was horrible, the best match was Eddy/Scott Hall. I got to see in person how bad Lex really is.

Then I saw Nitro during their stadium tour at the Astrodome. I think that was 2000. Man, that show sucked incredibly bad. There were about 5 matches the entire night. One of them was an extended Konnan match that really help concession sales. There were 35,000 people there. The next year they came and had 9,000. WCW really knew how to kill a city.

Memorable shows I went to were RAW when the Ministry was formed. When they "Sacrificed" Mideon, or whatever the hell it was. RAW after Mick Foley won the championship and challenged the Rock to the I Quit match. RAW on the way to Survivor Series '99 when the Rock fought Shamrock to qualify and lost. That match was BADASS! RAW where we first saw Owen and the Blue Blazer on screen at the same time! Nitro when...well...nothing of import really happened when I went to Nitro.

The latest show I went to was WMX7, that was just incredibly awesome. The crowd was hot, the action was hot and there were a TON of people there.

(edited by dskillz on 11.2.02 0836)
---
January 4th 1999 - The day WCW injected itself with 10 gallons of Liquid Anthrax...AKA...The day Hogan "Defeated" Nash to win the WCW title in front of 40,000.
El Pescado
Kolbasz



Since: 3.1.02
From: Toms River, NJ

Since last post: 2479 days
Last activity: 2303 days

#5 Posted on
My first live WWF Event was a part of the Heart Attack tour waaaaaaaaay back when Tatanka and Lex Luger were fighting over the native american joining the Million Dollar Corporation and Undertaker and Yokozuna were touring the nation putting on ***** Casket Matches.

Man, those were the days... I even remember my "Owen Rules" sign, too bad he wasn't there... -_-;;

Since then, I've been to the Raw where Vince got his first Stunner and Cactus Jack made a return to maul HHH in a hardcore match, The Summerslam which saw Jeff Jarrett get his hair cut and had HHH vs. Rocky in a ladder match, and most recently the Raw where Mae Young got powerbombed off the stage through a table by Bubba Ray and Vince McMahon made a return to deck Shane who was reffing the main event (I'm pretty sure Dean Malenko won the WWF Lightweight title at this Raw too).


---

The King: "Are you bilingual?"
HHH: "I'm bi- a lot of things, but lingual's not one of them...Ummm, did I mean to say that?"
JR: "Probably not, but we're live"
Tim the Enchanter
Pinkelwurst



Since: 25.1.02
From: Pennsylvania

Since last post: 5585 days
Last activity: 2435 days

#6 Posted on
My first show was a live Thunder at the Jordan Center at Penn State in '98 or '99. My favorite memory of that show was when Hennig told this annoying fat guy at ringside to "sit down and shut the fuck up, fatass." I kind of liked Hennig before then but I liked him a lot more after that. My favorite live event was the RAW at Penn State when Jericho beat HHH for the title, only to have it reversed later. The crowd popped huge when Jericho won, and was pretty pissed when he had to give it back.


---

Look at the bones!
David Adams
Kishke




Since: 2.1.02
From: NJ

Since last post: 397 days
Last activity: 1 day

#7 Posted on
My first event was a WWF house show at the Dunn Sports Arena in Elizabeth NJ around 1985. Piper-JYD was the scheduled main event, but JYD no-showed so Steamboat pulled double duty, wrestling first against Mr. Fuji and then against Piper.

Met B. Brian Blair too before the show. Really nice guy.
MarchOfThePigs
Salami



Since: 10.2.02
From: Sudbury, Ontario

Since last post: 5783 days
Last activity: 5714 days


ICQ:
#8 Posted on
My first and only live event was a house show here in good old Sudbury, Ontario. It was in september of 95, and the card was basically a re-hash of the summerslam card. The 5000 seat arena was about half full, and that's being generous, but it was still a blast. Sid V. Shawn Michaels was the main event, for the intercontinental title i believe. Undertaker fought Kama in a casket match, casket provided by the local funeral parlour. Dean Douglas wrestled someone, 1-2-3 Kid took on Jean Pierre Lafitte. But the highlight of the show was Owen Hart. Him and Yokozuna defended the tag titles against two people i can't remember. Before the match, Owen grabs the mic and climbs the turnbuckle right infront of where i'm sitting, he starts hammering on about how we need to respect him and that we didn't give him the proper ovation on his way out. So he tells us he's gonna count to three, and on three we are all gonna cheer him. Everyone boos, and flips him off. So he does it again, same reaction. He does it a thrid time, and everyone starts cheering like he is a god, the look on his face was priceless. Oh yeah, and Sid called this fat chick, a "fat cow" on the mic, that was funny. That was an awesome show as far as i'm concerned. Though i was kinda pissed off cuz the next night they taped RAW in North Bay.


---

"How does it feel? Suck. Suck. Suck. SUCK!!"

StampedeFan23
Morcilla




Since: 12.1.02
From: BC, Canada

Since last post: 3359 days
Last activity: 2895 days

#9 Posted on
My first show was in Lethbridge, AB in 1989-90, during the doldrums of the WWF. The main event was Andre the Giant and Haku (tag champs) vs. Demolition. I had a friend who was working security, so I got to go backstage and meet Andre the Giant, Tito Santana, Hacksaw Jim Duggan and Mike Sharpe.
I've also seen countless Stampede wrestling cards. I've seen stars like Mahkan Singh, Gary Albright, Johnny Smith, Ron Ritchie, Steve Blackman, Pistol Pawluk, Gothic Knight and the Cuban Assassin.


---

Are you ready for Mahkan-mania to run wild all over you?
MoeGates
Boudin blanc



Since: 6.1.02
From: Brooklyn, NY

Since last post: 55 days
Last activity: 2 days

#10 Posted on
I've done 4 Live Events.

1: The first (and only) time the WWF came to Madison, WI in the Fall of 1998. It was in the midst of Rocky's first face turn, and during the very beginning of the Steve Austin vs. the Corporation angle. Vince was in a wheelchair, Shamrock turned heel, and Test debuted as the bouncer for Motley Crue. Oh yeah, Motley Crue was there.

This event was noteworthy because I finally understood the term "pop." It really felt like there was a "pop" when Rocky and Stone Cold came out. The noise level went from 0-60 in .02 seconds.

Most Over: Stone Cold. Least Over: 2 Cold Scorpio. Enjoyability rating: 9/10. Seats: Pretty Good. 1st level, back corner (I couldn't see the TitanTron), 10 row or so up.

2. WCW Saturday Night & Worldwide Taping. This was (I think) during the summer of 99. It was at a small arena in Madison, WI. The main event was Rey Mysterio Jr. and Brad Armstrong vs. Curt Hennig and Bobby Duncam Jr. The wonderful "Rap is Crap" angle with Master P. Other noteworthy events include seeing a great Kidman vs. Juvi match, seeing Hacksaw Jim Duggan's return after battling cancer, and seeing what might very well have been the last apperance of the Disciple. Oh, and the Cat came up my aisle and I got to say "you're the greatest!" to him.

Most Over: Hacksaw. Least Over: one of the scores of jobbers there. Enjoyability rating 7/10. Seats: Very Good, on the floor, about 10th row right in front of the TV cameras (the camera's saw the back of my head and the crew took away all the signs in my section).

3. Starrcade 2000, Washington, DC. This was OK. Not a lot of noteworthy stuff here. Seeing Goldberg's entrance live was pretty cool though, and there was the 6-man triple ladder match.

Most Over: Goldberg. Least Over: Shane Dougles. Enjoyability rating 4/10. Seats: Great. Second Row by the entrance aisle, although I was behind the production corner which meant there were no chance to get my "please don't hit me Scott Steiner" and my "It's Party Time at Slashwrestling" signs on TV.

4. Raw at MSG last summer. This was the RAW after Booker T threw Stone Cold threw a table at KotR. I actually don't remember a whole lot about this one. Oh wait, this was the first time they played Tajiri's music and entrance video instead of Regal's. Oh yeah, and Raven was surprisingly over when he wrestled for Jakked. It might have been the "hey this is the first guy we know!" reaction from the crowd though. And some stupid kid near me wouldn't stop shouting "Tajiri likes his egg drop soup" and other such shit that is only funny to a 7-year old who hasn't yet learned the distinction between the acceptable and unacceptable ways to make fun of people who are different than you.

Most Over: Jericho. Least Over: Billy Gunn. Enjoyability rating 3/10. Seats: Nosebleed. We were watching the Moniotors instead of the ring.

That's another $3.00 my boss paid me while I wrote this up!

Moe


(edited by MoeGates on 11.2.02 1229)
---
Farooq is the man so hit your knees and start praying!
quagmire
Mettwurst



Since: 31.1.02
From: Springfield, MA

Since last post: 5107 days
Last activity: 2211 days

#11 Posted on
my first show i went to was in 87 when i was 10. the best part about going to the house shows in the 80s in springfield, mass. (which doesn't even get mentioned when they tape the shows here), is how relaxed security was. we used to get there about an hour and a half before the show and wait in the parking lot outside the civic center and watch the wrestlers park and walk in. i specifically remember when time when cowboy bob orton actually tipped his hat when my mom took a picture of him. of course, it's stupid now, but it was cool then.



---

Is the poop deck really what i think it is?
bash91
Merguez



Since: 2.1.02
From: Bossier City, LA

Since last post: 2105 days
Last activity: 205 days

#12 Posted on
To really date myself, my very first live event was a show at the Lafayette Armory that was headlined by Dick the Bruiser vs. Bobo Brazil. All I remember about the show, I was probably about 5 or 6, was that Bobo Brazil was the largest human being that I had ever seen in person. He remained that way until I literally ran into Paul Wight in the Charlotte airport as I was sprinting to make a connecting flight. I have a suspicion that Wrestlemania X8 will be the best live show that I have ever seen, even if it does mean a 6 hour drive both ways in the middle of moving into our new house.

Tim


---

A wife with a copy of CIV III and her third different bar exam in as many years is a bad combination.
"Verhoeven's _Starship Troopers_: Based on the back cover of the book by Robert Heinlein."
BrewGuy
Kolbasz



Since: 2.1.02
From: Pickering, Ontario

Since last post: 1852 days
Last activity: 391 days


ICQ:
#13 Posted on
WrestleMania will be my first PPV, and my second Live TV event since the Raw Is War format started (I've been to a few WWF house shows before and after the format started). And yep, I'm psyched. I so can't wait for the WHITBY BOOT OF DEATH~ sign. Everybody - WATCH FOR IT! It's YOUR FUTURE! :)


---

BenoitFan7
Chorizo



Since: 7.1.02

Since last post: 5934 days
Last activity: 5909 days

#14 Posted on
I've been to 'only' two live events. The first was a local indy called (how's this for a promotion's name) the Pro Wrestling Federation, run by the Italian Stallion along with George South. You might remember either guy from the NWA in the mid-80's, and South was also a jobber in Smoky Mountain Wrestling in early 1995 and may have been a jobber in the WWF and WCW around that time also. The main event was Stallion vs South, with I think South being the defending champion. South even used a pocket knife (!) on Stallion's throat when the ref wasn't looking, and Stallion amazingly didn't bleed a drop. I don't remember the names of anyone else on the card, as it was in the summer of 1990 and I was 11, not to mention none of them have probably done much of anything outside the PWF since then. Oh, and this was held at a local flea market here in Charlotte.

My second, and better, show was ECW in Concord in early 1999. I was ringside at the corner of the entrance aisle, so that was very cool. The matches were Chris Chetti b. Danny Doring in a very good little match, Tajiri b. Crazzzy in a great match (probably made greater by the fact that they were hitting planchas and moonsaults a foot or two in front of me and stuff), Nova b. Guido in a match I can barely recall, Spike b. Dick in one of their two-move squashes, Dudleys b. Ballz and Axl in a bleh brawl, Credible b. Dreamer in another bleh brawl after One Man Gang helped, Taz wrestled Sabu to a time limit draw for the World Title in a surprisingly good match that saw my cohorts and I jumping up and down and yelling "three! three!" every time Sabu got a two count over Taz, with ref John Finnegan giving the official 'two count only' hand sign to us each time, and the last time we did it Taz yelled at us "that was only a two mother*$@%s!" which was humorous, and also during their extensive brawl through the crowd the two spilled over the guardrail right in front of us, with Sabu shoving my friend out of the way (for the record, my friend bumps better than Hulk Hogan), and in the main event, RVD b. Jerry Lynn in a very good match (to which me and my buds started a "Jer-ry!" chant afterwards and Lynn gave us a thumbs up - thank goodness this wasn't Russo WCW or the next week Lynn would have a talk show host gimmick).

The above may be the longest run-on sentence in the history of our great sport.


---

Please credit myself and Slashwrestling when posting this news elsewhere.
Loosie
Boudin rouge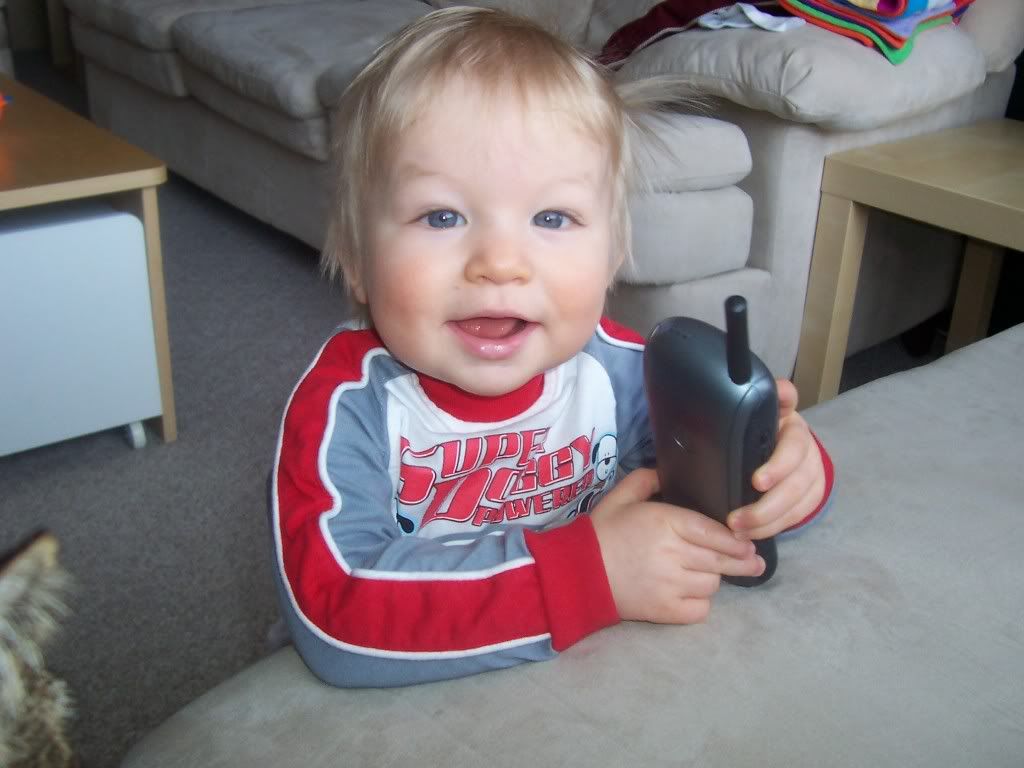 Since: 2.1.02
From: Kitchener, Ontario

Since last post: 2420 days
Last activity: 4 days

#15 Posted on
And I will be the person holding the sign!
Ok so there may TWO WHITBY BOOT OF DEATH~! signs in the crowd....but MINE WILL BE SEEN WAHAHAHAHHA! :P


---

Loosie.
Your friendly nieghbourhood Canadian.

The SWF:
Our EZBoard
Our WebSite
We Think We Know What It Stands For.
sephjnr
Weisswurst



Since: 17.1.02
From: Bristol, England

Since last post: 3512 days
Last activity: 3426 days

#16 Posted on
My only WWF show so far was One Night Only (in Birmingam, England), September 20, 1997. It was AWESOME listening to a big-ass crowd, and a chant duel between "Hitman" and "Undertaker"


---

"Doctor, I get a hardon when I'm at the wheel."
"That's because you drive like a p***y."

Sephiroth Junior's Final Thought:
"and remember, lads: your woman DOESN'T think you're boring; she suffers from Narcolepsy, right?"
tricknee
Tocino



Since: 14.1.02
From: Oceanside, CA

Since last post: 727 days
Last activity: 425 days

#17 Posted on
My first show was when I was pretty young, a WWF show at the Cow Palace or Coliseum events center in the SF bay area. The only detail I really remember was Piper and Rude had a cage match, and were trying to pull each other's pants down. I remember my parents weren't too thrilled about that.

If anyone knows what show or even when this was I'd love the info. Must have been between 85-89. I assume by figuring out when the two fueded I could pinpoint the show.

The best show I've seen is Jericho winning the unified title at Vengeance. Not every match was great (notably the boring Hardy vs. Hardy match), but as a whole it was great.
Excalibur05
Knackwurst



Since: 19.1.02
From: Minnesota

Since last post: 778 days
Last activity: 646 days

#18 Posted on
if bad show. Ohh! It's the mystery man! Small crowd which got notably smaller after Goldberg made his appearence. Also funny that Nash milked the "We want Hall" chant, even though it was verboten at the time. I also had awesome seats, that were really cheap compared to my other experiences, plus I got to see about four and a half hours of show with Nitro/Thunder and a couple dark matches. WWF RAW in Minneapolis in Summer 2001. Crowd was huge. Notable for appearences by Mick Foley and Jessie Ventura, the first (and only) time I'd seen Brock Lesner (who impressed me greatly) and being my first WWF event. Neat stuff really. Main was Jericho v. Austin. Debuting that night was Hugh Morris. Scintilating stuff that. But great show overall.My List of Shows:

One really tiny indy show in Minnesota in 1994-1995 featuring Larry Zybysko v. A jobber who's name I can't remember. The show was noteworthy in that I met a very, very drunk Curt Hennig.

WCW Nitro in Minneapolis in 1999. Notable for appearences by Ric Flair, a complete squash of Cat by Scott Norton, and the fact that I was hit in the head by a full glass of pop during the Scott Hall/Chris Benoit main event. It was pretty fun, except for that last bit...Crowd was big.

WCW Nitro/Thunder in St. Paul in December 2000. Notable for being a really fun-yet really long stretch. A little over four hours. The building was nearly empty by the time Nitro was over (most people cleared out after Goldberg left). The "Mystery Road Warrior" was in attendence. My seats were just awesome too.

WWF RAW in Minneapolis in Summer 2001. Notable appearences by Mick Foley and Jesse Ventura. Brock Lesner stood out as the most impressive rookie on the show. The main with Jericho v. Austin was really good. The show also marked the debut of Hugh Morris. Scintilating stuff. Great show with a huge, loud crowd though. Only bad things: No Rock or Hunter, which was too bad...

(edited by Excalibur05 on 11.2.02 1154)
---
These mini Reeses cup things are addictive...
Villano VII
Longanisa



Since: 2.1.02
From: Parts unknown

Since last post: 5588 days
Last activity: 5253 days

#19 Posted on
Here's mine:

First event: 1986, perhaps, in Denver, Colorado. No TV. Hogan (c) vs. Iron Shiek was main event, with Hogan opened up via pointy boot, yet hulk up/big boot/leg drop was pinning combo. Touched Hulkster on arm as he triumphantly walked the aisle post-match. Marked out like the 12-year-old that I was.

Most memorable: (tie) Bash at the Beach, where Hogan was famed third member of Newnewnewnew World Order. Was with my soon-to-be-wife (now ex, sadly), who was attending her first live event. I was stoked even before the main event, as I saw Ric Flair win the U.S. title over Konnan. We had comp. tickets (I am media, after all) and sat in roped off area right near stationary cameras.

The other was a Thunder in Tallahassee, Fla. Once again, a guest of WCW (this time, a co-worker was/is a great friend of Iron Mike Tenay's from back in his pre-wrestling Vegas days). Again, sitting in camera area, Goldy did a run-in, Sting grappled against somebody. But the true highlight was about five hours of post-card boozing with Bobby Heenan, Mike Tenay, Curt Hennig, Lex Luger (who cracked his noggin on the overhanging hotel bar TV when he turned to watch the 1 a.m. replay), Kevin Sullivan (who was awfully moody) and about 10 lucha types who drank at a seperate table sans masks (therefore, we had to ask the Brain who they were).

(edited by Villano VII on 11.2.02 1331)
---
What does one say when God sneezes?
mskj
Summer sausage



Since: 10.1.02
From: Tennessee

Since last post: 2275 days
Last activity: 2034 days

#20 Posted on
My first live show was a house show in Nashville, which included my favorite match ever. Since then i've been to two Smackdowns and two Raws. One of the smackdowns was where Crash beat Test for the hardcore belt and started the 24/7 rule. The only other title change i remember was Taker/Kane beating Edge and Christian for the tag belts soon after Rock left to film his movie and Austin turned heel. Anyway i could remember the whole card for the house show for the longest time. Now i remember Angle/Godfater, Xpac/Test, Big Show/Kane in a cage for the title, APA/Dudleyz, Venis/Albert, Jeicho/Snow (Snow was doing his I hate everyone gimmick and he got cheers), Hardyz/Too Cool/E+C in a three way elimination tag, and Rock/HHH as the main. Hey that might be the whole card. That show remains to this day the most fun i've ever had involving wrestling. I missed the last Raw here because of school. I hope they come back soon.


---

Updating Ohio State's basketball record could get to be a chore. Just remember, Michigan sucks.
Pages: 1 2 3 Next