MoeGates
Boudin blanc



Since: 6.1.02
From: Brooklyn, NY

Since last post: 12 days
Last activity: 11 days

#1 Posted on
OK folks, what and when was your first introduction to the wonderful world of Internet wrestling commentary? No bogus stories about being on RSPW back in 1992 please.

For me it was late 1997 or early 98. I had really just discovered the internet, and had just rediscovered pro-wrestling after a few years lull. I did a search, and came up with ScoopCentral, where I started reading Hyatt's Raw reviews. I also looked around for some "1997 year in review" stuff to figure out what I missed, and got into the real names, title history, and who used to be who stuff that you find around. Pretty soon ScoopsCentral turned into ScoopsWrestling, Hyatt quit doing the Raw reviews, the new guy sucked, and I found WrestleManiacs (I might have found WrestleManiacs before I quit reading Scoops). I started reading CRZ's reviews. For a while I didn't have cable and the reviews and internet were really my only link to wrestling, other than Jakked and later SmackDown if I could pick up UPN. Then WrestleManiacs turned into Wrestleline, Scoops folded, and I discovered the Torch (the Observer took way too long to load). I found /wrestling a little while later, went there every once in a while, and started posting when the EZ-board started.

Oops, I said "first introduction" and gave a huge long boring story instead. Oh well. Other stories out their people want to write? Or is this thread way too silly? Or both?

Edit: I realized maybe this should be on the "site bashing" thread instead. Let me know, as on the old board I was always one of those people that got pissed when the "let's talk shit about Scott Keith or whoever" threads got put in the "Wrestling" folder.

Moe


---

"Excuse me, do you have any EuroDisney T-Shirts?"
January 2nd, 2002. Paris, France. My proudest moment.

(edited by MoeGates on 8.1.02 0802)

(edited by MoeGates on 8.1.02 0819)

(edited by MoeGates on 8.1.02 0819)
Promote this thread!
dMp
Knackwurst



Since: 4.1.02
From: The Hague, Netherlands (Europe)

Since last post: 8 days
Last activity: 22 hours

#2 Posted on
Hmm..must have been around 1996/1997..
I don't remember the details..

All I remember is that I was only able to watch WCW at that time and just for fun I read up on some WWF stuff..
I remember reading about all those names I had never heard of, (i recently started watching WCW and hadnt followed WWF since 91 or so).
Who is that Stone Cold guy? And what are those New Age Outlaws?
I thought it all sounded very lame compared to that great nWo angle and cool guys like Jericho and Eddie Guerrero.
(I remember reading first about Road Dogg's 'oh you didnt know' when Jericho won a title and used that line in his promo the next night.)

Anyways, I have been surfing for more stuff and info ever since..and now I just cannot stay away
chuckc14
Summer sausage




Since: 2.1.02
From: Nashville

Since last post: 4520 days
Last activity: 2909 days

#3 Posted on
Wrestlemaniacs.com was mine too...Online Onslaught, MiCasa, and CRZ recaps all in one site. I can also remember, being the sucker that I was back then, clicking on all the teaser links like: "Hogan to appear on Raw!!! Click here for details!!!" and discovered some really shitty websites like wrestlezone and wrestlingplanet in the process...


---

"I am disrespectful to dirt! Can't you see that I am serious?" - Mr. Sparkle
Mike Sweetser
Boerewors



Since: 2.1.02
From: Seattle, Washington

Since last post: 4425 days
Last activity: 4317 days

#4 Posted on
My first net memory was back in '95, while I was still on BBSes. We had FidoNet, which was sort of an Internet gateway for BBSes, and there was a wrestling group on there. It was during the qualifiers for the '95 KOTR, and they talked about Luger being eliminated from KOTR - when the match hadn't aired yet. That completely surprised me, and sure enough, Luger was eliminated on that week's TV shows.

I think that got across to me exactly what this could do.

Mike


---
DJ FrostyFreeze
Scrapple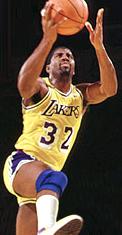 Since: 2.1.02
From: Hawthorne, CA

Since last post: 162 days
Last activity: 9 days

#5 Posted on
Unfortunately for me, I started off with the crappy sites like WrestleZone and WrestlePlanet, then worked my way up (sorta).

Remember that "Secrets of Pro Wrestling REVEALED!" special that came on NBC a few years ago? I think it was late '98 or early '99. Anywho, after I watched that, I hopped on AOL to see if there were any chatrooms discussing the show. After I was done chatting, my inbox was stuffed to the gills with all sorts of junk mail about wrestling sites promising to be able to give me the "inside scoop" on the WWF/WCW/ECW (although I hadnt heard of ECW yet at this point).

I started off with the crappy cutNpaste sites like the ones mentioned above. Then when I realized most of their news was either stolen or made up off the top of their heads, I began looking for new sources of wrestling info by going to the sites they gave credit to for the news they were stealing.

And thats how I finally stumbled across the more reputable sites like WrestleLine and 1bob.


---
I am the boss of you.
WAPU Bandit
Linguica



Since: 2.1.02
From: Ft. Hood, TX

Since last post: 5834 days
Last activity: 5771 days

#6 Posted on
Wrestline was my first site as well, as it came recommended by my friend who was tired of being the only smart in the unit. I stumbled across Hyatte shortly after that and was in the habit of reading both his stuff and Z's recaps as our WWF feed was 3 weeks behind the rest of the world.


---

Terminus Est - Book of the New Sun

????
LEM BA QM
LEM BA PAJ BE PRD
????

spf
Scrapple



Since: 2.1.02
From: The Las Vegas of Canada

Since last post: 967 days
Last activity: 386 days

#7 Posted on
I found the wrestling boards on Prodigy back in 1992, but really it was kinda markish still there in my recollection. I found RSPW in 1994-95 when I figured out how to get to newsgroups through AOL, and sometime after that I made my first few fledgling posts on the newsgroup. In fact, according to google, I first posted to RSPW on 1/9/96, which was so long ago that I was supporting an Undertaker run as WWF champ and mocking Austin's new haircut. My how things change...though my second post did actively hope for the death of Ed Leslie, so not everything is different. I do remember when some of the staples of what I read moved to the WWW, particularly when the News From Dayton went to the web. And around that time was the first I heard of those magic letters E-C-W.

edit: Whoa, I feel all eerie now, as I saw an old post on RSPW where I used the phrase "New World Order" 6 months before such a thing actually existed.

---

There, I feel better now.

(edited by spf2119 on 8.1.02 0934)
vsp
Andouille



Since: 3.1.02
From: Philly

Since last post: 4374 days
Last activity: 629 days

#8 Posted on
When I was in college and discovered USENET (circa '91 or so), I used to lurk on rspw just to keep tabs on what was going on out there. I still remember reading the group in April '93 to get Wrestlemania IX updates, and watching the horrified posts spill in during the Hoganified main event.

A few years later, I saw a bunch of posts about ECW, realized that it was a Philly phenomenon and began keeping tabs on it. It popped up on a local UHF station soon after, and I was hooked on wrestling again for the first time since my teens. I wish I could find my tapes of ECW TV from that period... solid Rey vs. Psicosis matches and the Raven-Dreamer wars.






---

HELLO KITTY gang terrorizes city, family STICKERED to death!
JimBob Skeeter
Bierwurst



Since: 2.1.02
From: MN

Since last post: 5 days
Last activity: 4 days

#9 Posted on
Sometime in late '95, the ex and I got a computer, discovered AOL (modems are a wonderful thing) and the first site I found was earl@solies. Nice site dedicated to Gordon Solie. Great group of posters on the board there, but Earl was waaaaayyyyy to anti-Vince for me. made my way to the News From Dayton and Micasa and ScoopsCentral, then on to OO/Wrestleline, the Torch and 1bob (pre-pop-ups!) That's my story.....


---

"-He's Touching Me. Batman is touching me. I'm dead, aren't I?-"
Guru Zim
SQL Dejection
Administrator



Since: 9.12.01
From: Bay City, OR

Since last post: 18 days
Last activity: 10 days


ICQ:
#10 Posted on
Wait, what if you really were lurking RSPW back in 92?

I was in college - last class through the Freshman dorms before they got cable... I was an archie / veronica / ftp / usenet / IRC fiend !

Heh. I'd like to say that I didn't date my first college girlfriend because she had a 486 with a 19.2 modem, but I'm not sure if that would be entirely true...

I mean, it was 19.2! On Z-modem that flew!


---

I love it when a plan comes together
bash91
Merguez



Since: 2.1.02
From: Bossier City, LA

Since last post: 2140 days
Last activity: 239 days

#11 Posted on
I agree with Guru. My senior year of undergrad, 1991, Dell donated a new computer lab with 26 brand new 486's with top of the line USR modems. Soon after that, I discovered Usenet and my life was forever changed, or something like that. After all, it was an all male school and usenet porn was far better than the 5 female professors and 800 guys then on campus. I can honestly say I never posted a thing on RSPW but I did occasionally lurk there. Unfortunately, I graduated and moved into the real world with no computer and no net access until 1996 when I discovered the horrible top-rope.com which quickly lead me to more reputable sites like wrestlemaniacs.

Tim


---

A wife with a copy of CIV III and her third different bar exam in as many years is a bad combination.
"Verhoeven's _Starship Troopers_: Based on the back cover of the book by Robert Heinlein."
joecollins
Chorizo



Since: 2.1.02
From: Lititz, PA

Since last post: 5017 days
Last activity: 5017 days

#12 Posted on
My first exposure to the on-line scene... it was 1995 and I was taking the "Welcome to the computer lab" class everyone at PSU took and they showed us Yahoo! and said "Search for something?" and as a joke I searched for wrestling and found a bunch of websites. It was pretty cool. The first one I actually visied was something like "Damien's WWF site", but I don't think his name was Damien, but it sounded like/was spelled like Damien.

Anyway, then I found RSP-W, read the FAQ, found Ollie's Wrestling Resources, KJP's Medium-Rare Raw Reports, Slobberknocker Central, the News from Dayton and Herb Kunze's Wrestling Tidbits. Oh, and Micasa.

Now I visit The Smarks, Slash, 411, the Observers, Shooters and occassionally the Torch.



---
joecollins@dejazzd.com
http://www.joecollins.net/
rte66usa
Polska kielbasa



Since: 2.1.02

Since last post: 5964 days
Last activity: 5959 days

#13 Posted on
Anybody remember something called "The Bagpipe Report"? That was the first thing I found. You were assured in pretty much every report to see the line "MiCasa is reporting that..." So I went searching for this MiCasa guy and discovered Wrestlemaniacs, which must have been fairly early in the Wrestlemaniacs days from what I could tell. I had also found 411 somewhere in between. Then Al's Scoops when it was in that men's magazine guise (or whatever it was) and then the floodgates pretty much opened.
yakk0
Medisterpoelse



Since: 8.1.02
From: Memphis, TN, US

Since last post: 6011 days
Last activity: 6011 days

#14 Posted on
Originally posted by Mike Sweetser
---
My first net memory was back in '95, while I was still on BBSes. We had FidoNet, which was sort of an Internet gateway for BBSes, and there was a wrestling group on there.

DUDE! I started out with FidoNet Pro Wrestling too! I dropped out of FidoNet when I started college in 1996, but was pretty active before then.
Freeway
Scrapple



Since: 3.1.02
From: Calgary

Since last post: 1646 days
Last activity: 1334 days

#15 Posted on
Well, I got my computer in the Spring of '99, surfed around and found amongst the flood of porn, ScoopsCentral, and Hyatte's RAW recaps. I liked 'em...but then I found a link to something called "WrestleLine" and CRZs recaps...and I was hooked (cheesy smile & thumbs-up here). Plus, I started e-wrestling back then...and I've been involved in both ever since...


---

Benoitaholic #258
ZIMMERLING!
Medisterpoelse



Since: 8.1.02
From: Behind the Matt

Since last post: 6011 days
Last activity: 5992 days

#16 Posted on
I can honestly say that I lucked out on my first wrestling website. I did a google search back in 98 for wrestling links, and I the first link I clicked was Ollie's Wrestling Resources. From there I discovered the Torch, which eventually led me to CRZ, theshooters, and Rantsylvania.


---

I'm new and I'm trying.
TheMarketingMajor
Bauerwurst




Since: 2.1.02
From: University of Pittsburgh, UNITED STATES OF AMERICA

Since last post: 5548 days
Last activity: 5499 days

#17 Posted on
I'll never forget my start on the net. I was having trouble sleeping one fateful October night in 1997. It was about 1:00am early sunday morning. I turned on the TV and saw what appeared to be some sort of wrestling infomercial. You know what comes next. A few weeks later, I saw November to Remember '97 and became an ECW junkie. I hit the net to find out everything I could about this company. I've been addicted ever since.

Tell me if anyone else (approx. 18-24 in age) had the same problem I did. Did your grades in high school/ college drop significantly during the nWo invasion? I was on the web day and night trying to get all the rumors about who was jumping to WCW and what huge surprise was going to happen next. I don't think I completed a single homework assignment in 1998.

Fortunately, wrestling has pretty much sucked the past couple years so I was able to focus more on my studies in college. Still, I'll admit that tests I took on Tuesday's or Friday's tended to have far worse scores than any other days of the week!

As for my website history:

ScoopsCentral
WrestleManiacs
LOP.net

and actually, I only recently discovered [slash] when CRZ decided to quit writing for WrestleLine


---

Here we go Stillers......Here We Go!!!
spf
Scrapple



Since: 2.1.02
From: The Las Vegas of Canada

Since last post: 967 days
Last activity: 386 days

#18 Posted on
I can't say the nWo caused me to lose GPA, but I will say in that vein the three lowest grades I got in my college career were all classes I took on Monday nights, because inevitably I'd skip too damn many classes to watch Raw/Nitro.


---

There, I feel better now.
Zeruel
Thirty Millionth Hit
Moderator



Since: 2.1.02
From: The Silver Spring in the Land of Mary.

Since last post: 403 days
Last activity: 345 days

#19 Posted on | Instant Rating: 4.05
i was a BBS fiend back in the day...i started like when i was 9, back in '86

Here in the DC area i would call up all in the area, and even helped a friend start one, before this thing called the "World wide web" started up...and the BBS's went the way of the dodo...

i remember a few had wrestling threads, and most of the posters were hogan marks...

BTW, if you were in the DC area back then, i went by the name of Qor



---

R-D-Z
BobHollySTILLRules
Bockwurst



Since: 3.1.02
From: C-Bus, Ohio

Since last post: 5725 days
Last activity: 5725 days

#20 Posted on
I started in summer of 99 and I can't even remember what crappy site it was. I eventually stumbled upon Wrestleline and Wrestling Observer, gave up on Wrestleline when I found Slash (I missed the Onslaught, but that damn site froze my computer 50% of the time). I basically only come here and to Observer now and part of me wishes I never would have got into the internet wrestling scene, but then again I wouldn't be typing this now and I'd miss out on that witty banter that goes on here in the land of wieners. Oh well, I've rambled off topic (man I do this every post) so I'll end it...now.


---
And I think you're fat. So how do you like me now?
Pages: 1 2 3 Next