Feely
Merguez



Since: 6.10.02
From: Long Island, NY

Since last post: 1596 days
Last activity: 2 days

#1 Posted on | Instant Rating: 5.85
Okay, some of you may remember this from last year. The FTF is only the top 40 of a chart that regularly includes about 190-200 songs, and I keep track of the top songs of the year using an inverse point system. Like, say there's 200 songs that week. #1 gets 200 points, #2 gets 199, etc. And these are the top 500 songs of the year according to this. This does NOT reflect my personal ranking (which is actually going to be the next post), as there are always a few songs that end up way too high due to sheer longevity (hello Switchfoot, Trapt, and Smile Empty Soul). Since less songs are released to radio in December/January, this chart is also skewed against songs released near the beginning or end of the year. This past week's #1 only got 150 points, where in September or October they might've gotten over 210. Oh, and the peak positions/weeks on chart shown are only for 2003, so if there's any contradictions between them and the regular Forties, that's why. Okay, here we go.

1. Hot Hot Heat - Bandages - Make Up The Breakdown (peaked at #1, 36 weeks)
2. Fountains Of Wayne - Stacy's Mom - Welcome Interstate Managers (peaked at #1, 29 weeks)
3. Turin Brakes - Pain Killer (Summer Rain) - Ether Song (peaked at #1, 27 weeks)
4. Three Days Grace - (I Hate) Everything About You - Three Days Grace (peaked at #4, 37 weeks)
5. The White Stripes - The Hardest Button To Button - Elephant (peaked at #2, 25 weeks)
6. Jet - Are You Gonna Be My Girl - Get Born (peaked at #1, 23 weeks)
7. Blue October - Calling You - History For Sale (peaked at #1, 23 weeks)
8. Fiction Plane - Hate - Everything Will Never Be OK (peaked at #1, 21 weeks)
9. The White Stripes - Seven Nation Army - Elephant (peaked at #18, 28 weeks)
10. Queens Of The Stone Age - Go With The Flow - Songs For The Deaf (peaked at #7, 31 weeks)
11. Stereophonics - Madame Helga - You Gotta Go There To Come Back (peaked at #1, 21 weeks)
12. Relient K - Chapstick, Chapped Lips, And Things Like Chemistry - Two Lefts Don't Make A Right...But Three Do (peaked at #1, 19 weeks)
13. Sloan - The Rest Of My Life - Action Pact (peaked at #1, 20 weeks)
14. Hot Hot Heat - Talk To Me, Dance With Me - Make Up The Breakdown (peaked at #5, 20 weeks)
15. Billy Talent - Try Honesty - Billy Talent (peaked at #1, 22 weeks)
16. The Dandy Warhols - We Used To Be Friends - Welcome To The Monkey House (peaked at #2, 25 weeks)
17. Audioslave - Like A Stone - Audioslave (peaked at #49, 29 weeks)
18. Jason Mraz - The Remedy (I Won't Worry) - Waiting For My Rocket To Come (peaked at #5, 22 weeks)
19. Switchfoot - Meant To Live - The Beautiful Letdown (peaked at #47, 48 weeks)
20. Audioslave - Show Me How To Live - Audioslave (peaked at #13, 29 weeks)
21. Flashlight Brown - Ready To Roll - My Degeneration (peaked at #7, 22 weeks)
22. OutKast f/Andre 3000 - Hey Ya! - Speakerboxxx/The Love Below (peaked at #2, 20 weeks)
23. The Strokes - 12:51 - Room On Fire (peaked at #2, 17 weeks)
24. Guster - Amsterdam - Keep It Together (peaked at #10, 21 weeks)
25. The Libertines - I Get Along - Up The Bracket (peaked at #5, 18 weeks)
26. The Postal Service - Such Great Heights - Give Up (peaked at #1, 19 weeks)
27. Cold - Stupid Girl - The Year Of The Spider (peaked at #16, 26 weeks)
28. S.T.U.N. - Annihilation Of The Generations - Evolution Of Energy (peaked at #18, 21 weeks)
29. Ima Robot - Dynomite - Ima Robot (peaked at #1, 15 weeks)
30. Johnny Cash - Hurt - American IV: The Man Comes Around (peaked at #1, 18 weeks)
31. Vendetta Red - Shatterday - Between The Never And The Now (peaked at #19, 28 weeks)
32. eels - Saturday Morning - Shootenanny! (peaked at #24, 18 weeks)
33. The Rapture - House Of Jealous Lovers - Echoes (peaked at #1, 16 weeks)
34. Coldplay - The Scientist - A Rush Of Blood To The Head (peaked at #21, 29 weeks)
35. Revis - Caught In The Rain - Places For Breathing (peaked at #26, 24 weeks)
36. The Datsuns - In Love - The Datsuns (peaked at #5, 19 weeks)
37. The Alkaline Trio - We've Had Enough - Good Mourning (peaked at #13, 16 weeks)
38. Year Of The Rabbit - Rabbit Hole - Year Of The Rabbit (peaked at #2, 16 weeks)
39. Jack Johnson - The Horizon Has Been Defeated - On And On (peaked at #31, 18 weeks)
40. The D4 - Get Loose - 6Twenty (peaked at #4, 16 weeks)
41. The Salads - Get Loose - Fold A To B (peaked at #17, 17 weeks)
42. Jesse Malin - Wendy - The Fine Art Of Self-Destruction (peaked at #2, 14 weeks)
43. Trapt - Headstrong - Trapt (peaked at #78, 35 weeks)
44. Ted Leo & The Pharmacists - Where Have All The Rude Boys Gone - Hearts Of Oak (peaked at #1, 15 weeks)
45. Caesars - Jerk It Out - 39 Minutes Of Bliss (In An Otherwise Meaningless World) (peaked at #2, 14 weeks)
46. Feeder - Come Back Around - Comfort In Sound (peaked at #58, 22 weeks)
47. Damien Rice - Volcano - O (peaked at #23, 17 weeks)
48. Cave In - Anchor - Antenna (peaked at #19, 16 weeks)
49. The Raveonettes - That Great Love Sound - Chain Gang Of Love (peaked at #9, 14 weeks)
50. The Salads - The Roth Kung Fu - Fold A To B (peaked at #6, 16 weeks)
51. Hot Action Cop - Fever For The Flava - Hot Action Cop (peaked at #6, 16 weeks)
52. The Music - Take The Long Road And Walk It - The Music (peaked at #10, 16 weeks)
53. Longwave - Everywhere You Turn - The Strangest Things (peaked at #1, 16 weeks)
54. Electric Six - Danger! High Voltage - Fire (peaked at #1, 13 weeks)
55. The Thrills - One Horse Town - So Much For The City (peaked at #17, 16 weeks)
56. Rooney - Blueside - Rooney (peaked at #20, 19 weeks)
57. Verbena - Way Out West - La Musica Negra (peaked at #27, 15 weeks)
58. The Weakerthans - Our Retired Explorer (Dines With Michel Foucault In Paris, 1961) - Reconstruction Site (peaked at #1, 13 weeks)
59. Depswa - This Time - Two Angels And A Dream (peaked at #30, 17 weeks)
60. The Walkmen - We've Been Had - Everyone Who Pretended To Like Me Is Gone (peaked at #1, 14 weeks)
61. The Shins - So Says I - Chutes Too Narrow (peaked at #22, 17 weeks)
62. Pete Yorn - Crystal Village - The Day I Forgot (peaked at #5, 12 weeks)
63. Ryan Adams - So Alive - Rock N Roll (peaked at #21, 14 weeks)
64. The Darkness - I Believe In A Thing Called Love - Permission To Land (peaked at #14, 14 weeks)
65. Eve 6 - Think Twice - It's All In Your Head (peaked at #29, 18 weeks)
66. doubleDrive - Imprint - Blue In The Face (peaked at #26, 18 weeks)
67. Muse - Time Is Running Out - Absolution (peaked at #1, 13 weeks)
68. R.E.M. - Bad Day - In Time (peaked at #1, 12 weeks)
69. Yeah Yeah Yeahs - Date With The Night - Fever To Tell (peaked at #68, 22 weeks)
70. Diffuser - Get It On - Making The Grade (peaked at #1, 12 weeks)
71. White Light Motorcade - It's Happening - Thank You, Goodnight! (peaked at #2, 12 weeks)
72. Closure - Look Out Below - Closure (peaked at #23, 20 weeks)
73. Kenna - Freetime - New Sacred Cow (peaked at #5, 14 weeks)
74. Bleu - Get Up - Redhead (peaked at #1, 13 weeks)
75. A Perfect Circle - Weak And Powerless - The Thirteenth Step (peaked at #37, 20 weeks)
76. The Streets - Don't Mug Yourself - Original Pirate Material (peaked at #31, 15 weeks)
77. Sam Roberts - Where Have All The Good People Gone - We Were Born In A Flame (peaked at #22, 17 weeks)
78. Motion City Soundtrack - The Future Freaks Me Out - I Am The Movie (peaked at #17, 15 weeks)
79. Rancid - Fall Back Down - Indestructible (peaked at #19, 15 weeks)
80. The All-American Rejects - Swing, Swing - The All-American Rejects (peaked at #1, 14 weeks)
81. Hawksley Workman - Anger As Beauty - Lover/Fighter (peaked at #5, 12 weeks)
82. Iggy Pop f/Sum 41 - Little Know It All - Skull Ring (peaked at #35, 16 weeks)
83. Dropkick Murphys - The Dirty Glass - Blackout (peaked at #1, 12 weeks)
84. Electric Six - Gay Bar - Fire (peaked at #7, 13 weeks)
85. Sloth - Someday - Dead Generation (peaked at #23, 19 weeks)
86. Hot Hot Heat - No, Not Now - Make Up The Breakdown (peaked at #5, 12 weeks)
87. treble charger - Ideal Waste Of Time - Detox (peaked at #10, 13 weeks)
88. Pacifier - Bullitproof - Pacifier (peaked at #1, 13 weeks)
89. The Trews - Every Inambition - House Of Ill Fame (peaked at #39, 19 weeks)
90. Supersuckers - Rock-N-Roll Records (Ain't Sellin' This Year) - Motherfuckers Be Trippin' (peaked at #1, 11 weeks)
91. Project 86 - Hollow Again - Truthless Heroes (peaked at #22, 16 weeks)
92. The Jayhawks - Save It For A Rainy Day - Rainy Day Music (peaked at #13, 15 weeks)
93. Blur - Out Of Time - Think Tank (peaked at #55, 18 weeks)
94. Junior Senior - Move Your Feet - D-D-Don't Stop The Beat (peaked at #2, 15 weeks)
95. The Divorce - Redcoats - There Will Be Blood Tonight (peaked at #2, 12 weeks)
96. Porcupine Tree - Blackest Eyes - In Absentia (peaked at #3, 15 weeks)
97. Less Than Jake - The Science Of Selling Yourself Short (My Own Worst Enemy) - Anthem (peaked at #20, 15 weeks)
98. Diffuser - I Wonder - Making The Grade (peaked at #11, 12 weeks)
99. Simian - La Breeze - We Are Your Friends (peaked at #2, 13 weeks)
100. Breaking Benjamin - Skin - Saturate (peaked at #21, 15 weeks)
101. The Raveonettes - Attack Of The Ghost Riders - Whip It On EP (peaked at #19, 16 weeks)
102. The Format - The First Single (You Know Me) - Interventions And Lullabies (peaked at #2, 11 weeks)
103. Sense Field - I Refuse - Living Outside (peaked at #29, 19 weeks)
104. Audioslave - I Am The Highway - Audioslave (peaked at #17, 17 weeks)
105. Soundtrack Of Our Lives - Sister Surround - Behind The Music (peaked at #27, 15 weeks)
106. Rhett Miller - Our Love - The Instigator (peaked at #10, 13 weeks)
107. Blink 182 - Feeling This - Blink 182 (peaked at #38, 16 weeks)
108. Dave Gahan - Dirty Sticky Floors - Paper Monsters (peaked at #20, 14 weeks)
109. Shinedown - Fly From The Inside - Leave A Whisper (peaked at #64, 24 weeks)
110. Liz Phair - Why Can't I - Liz Phair (peaked at #40, 16 weeks)
111. Acroma - Sun Rises Down - Orbitals (peaked at #18, 13 weeks)
112. The All-American Rejects - Time Stands Still - The All-American Rejects (peaked at #23, 15 weeks)
113. Ted Leo & The Pharmacists - Tell Balgeary, Balgury Is Dead - Hearts Of Oak (peaked at #1, 11 weeks)
114. Leona Naess - Calling - Leona Naess (peaked at #22, 13 weeks)
115. Barenaked Ladies - Another Postcard (Chimps) - Everything To Everyone (peaked at #3, 11 weeks)
116. The Music - The People - The Music (peaked at #36, 15 weeks)
117. All Systems Go! - Tell Vicki - Mon Chi Chi (peaked at #24, 14 weeks)
118. Foo Fighters - Times Like These - One By One (peaked at #64, 21 weeks)
119. Everclear - The New York Times - Slowmotion Daydream (peaked at #9, 11 weeks)
120. Sahara Hotnights - Alright Alright (Here's My Fist Where's The Fight) - Jennie Bomb (peaked at #11, 14 weeks)
121. Pete Yorn - Come Back Home - The Day I Forgot (peaked at #13, 13 weeks)
122. Kazzer - Pedal To The Metal - Go For Broke (peaked at #36, 17 weeks)
123. Burning Brides - Arctic Snow - Fall Of The Plastic Empire (peaked at #26, 14 weeks)
124. Pacifier - Comfort Me - Pacifier (peaked at #8, 11 weeks)
125. Electric Six - Dance Commander - Fire (peaked at #19, 12 weeks)
126. Joseph Arthur - Honey And The Moon - Redemption's Son (peaked at #1, 10 weeks)
127. The Divorce - Catch You Disappointed - There Will Be Blood Tonight (peaked at #7, 11 weeks)
128. Ben Harper - With My Own Two Hands - Diamonds On The Inside (peaked at #55, 24 weeks)
129. Idlewild - A Modern Way Of Letting Go - The Remote Part (peaked at #14, 13 weeks)
130. Transplants - DJ DJ - Transplants (peaked at #38, 17 weeks)
131. The Stills - Still In Love Song - Logic Will Break Your Heart (peaked at #14, 11 weeks)
132. The Blood Brothers - Ambulance vs. Ambulance - Burn Piano Island Burn (peaked at #18, 12 weeks)
133. Bowling For Soup - Punk Rock 101 - Drunk Enough To Dance (peaked at #30, 14 weeks)
134. Liam Lynch - United States Of Whatever - Fake Songs (peaked at #12, 15 weeks)
135. The Special Goodness - Life Goes By - Land Air Sea (peaked at #27, 13 weeks)
136. Yeah Yeah Yeahs - Pin - Fever To Tell (peaked at #4, 13 weeks)
137. The Dears - Lost In The Plot - No Cities Left (peaked at #19, 12 weeks)
138. Marilyn Manson - mOBSCENE - The Golden Age Of Grotesque (peaked at #24, 12 weeks)
139. Cauterize - Something Beautiful - So Far From Real (peaked at #31, 16 weeks)
140. Queens Of The Stone Age - No One Knows - Songs For The Deaf (peaked at #8, 12 weeks)
141. Cursive - Art Is Hard - The Ugly Organ (peaked at #18, 12 weeks)
142. Sam Roberts - Brother Down - We Were Born In A Flame (peaked at #41, 13 weeks)
143. Red Hot Chili Peppers - Can't Stop - By The Way (peaked at #31, 19 weeks)
144. Sam Roberts - Hard Road - We Were Born In A Flame (peaked at #29, 14 weeks)
145. (hed) planet earth - Blackout - Blackout (peaked at #19, 17 weeks)
146. Maroon 5 - Harder To Breathe - Songs About Jane (peaked at #21, 15 weeks)
147. The Roots f/Cody ChesnuTT - The Seed (2.0) - Phrenology (peaked at #35, 14 weeks)
148. Death Cab For Cutie - The New Year - Transatlanticism (peaked at #35, 13 weeks)
149. Cat Power - He War - You Are Free (peaked at #3, 10 weeks)
150. Dakona - Good - Perfect Change (peaked at #24, 19 weeks)
151. Serafin - Day By Day - No Push Collide (peaked at #20, 12 weeks)
152. Chevelle - Send The Pain Below - Wonder What's Next (peaked at #100, 35 weeks)
153. Hot Action Cop - Don't Want Her To Stay - Hot Action Cop (peaked at #22, 12 weeks)
154. Mando Diao - Sheepdog - Bring 'Em In (peaked at #4, 11 weeks)
155. Spymob - It Gets Me Going - Sitting Around Keeping Score (peaked at #9, 11 weeks)
156. The Sun - Love And Death - Love And Death EP (peaked at #1, 10 weeks)
157. Sodium - Alyssa Milano - The Model Life (peaked at #7, 12 weeks)
158. Mushroomhead - Sun Doesn't Rise - XIII (peaked at #51, 21 weeks)
159. Grandaddy - Now It's On - Sumday (peaked at #17, 12 weeks)
160. Longwave - Tidal Wave - The Strangest Things (peaked at #10, 12 weeks)
161. Katy Rose - Overdrive - Because I Can (peaked at #17, 14 weeks)
162. Kings Of Leon - Molly's Chambers - Youth And Young Manhood (peaked at #76, 19 weeks)
163. See Spot Run - Middle Of The Road - Middle Of The Road EP (peaked at #5, 10 weeks)
164. Everclear - Volvo Driving Soccer Mom - Slowmotion Daydream (peaked at #1, 10 weeks)
165. Sevendust - Enemy - Seasons (peaked at #36, 16 weeks)
166. Blur - Crazy Beat - Think Tank (peaked at #19, 12 weeks)
167. Andrew WK - Never Let Down - The Wolf (peaked at #7, 11 weeks)
168. Mull Historial Society - The Final Arrears - Us (peaked at #23, 14 weeks)
169. PaloAlto - Breathe In - Heroes And Villains (peaked at #72, 20 weeks)
170. Anti-Flag - Turncoat - Terror State (peaked at #13, 11 weeks)
171. Count The Stars - Taking It All Back - Never Be Taken Alive (peaked at #36, 14 weeks)
172. Zwan - Honestly - Mary Star Of The Sea (peaked at #5, 11 weeks)
173. The AKAs - Generation Vexed - White Doves And Smoking Guns (peaked at #7, 10 weeks)
174. Pete Yorn - Burrito - The Day I Forgot (peaked at #9, 10 weeks)
175. The Wallflowers - Closer To You - Red Letter Days (peaked at #11, 12 weeks)
176. American Hi-Fi - The Art Of Losing - The Art Of Losing (peaked at #2, 11 weeks)
177. Burden Brothers - Beautiful Night - Buried In Your Black Heart (peaked at #22, 11 weeks)
178. Budapest - Is This The Best It Gets - Too Blind To Hear (peaked at #3, 13 weeks)
179. Calla - The Strangler - Televise (peaked at #12, 10 weeks)
180. Ian McCulloch - Love In Veins - Slideling (peaked at #1, 9 weeks)
181. Steadman - No Big Deal - Revive (peaked at #34, 12 weeks)
182. Johnny Marr & The Healers - Down On The Corner - Boomslang (peaked at #18, 12 weeks)
183. Dropkick Murphys - Walk Away - Blackout (peaked at #63, 14 weeks)
184. Danny Michel - Perfect - Tales From The Invisible Man (peaked at #12, 10 weeks)
185. Overseer - Horndog - Wreckage (peaked at #21, 11 weeks)
186. Belle And Sebastian - Step Into My Office, Baby - Dear Catastrophe Waitress (peaked at #2, 10 weeks)
187. PaloAlto - Fade Out/In - Heroes And Villains (peaked at #3, 11 weeks)
188. Feeder - Just The Way I'm Feeling - Comfort In Sound (peaked at #27, 19 weeks)
189. O.A.R. - Hey Girl - In Between Now And Then (peaked at #32, 13 weeks)
190. Black Rebel Motorcycle Club - Stop - Take Them On, On Your Own (peaked at #47, 17 weeks)
191. Motion City Soundtrack - My Favorite Accident - I Am The Movie (peaked at #34, 11 weeks)
192. Phantom Planet - Big Brat - Phantom Planet (peaked at #1, 9 weeks)
193. The Carnations - I've Got Spies - In Good Time (peaked at #5, 8 weeks)
194. Radio 4 - Dance To The Underground - Electrify EP (peaked at #1, 9 weeks)
195. Jesse Malin - Queen Of The Underworld - The Fine Art Of Self-Destruction (peaked at #9, 14 weeks)
196. Supagroup - What's Your Problem - Supagroup (peaked at #5, 10 weeks)
197. Bleu - Could Be Worse - Redhead (peaked at #13, 10 weeks)
198. Yeah Yeah Yeahs - Maps - Fever To Tell (peaked at #3, 13 weeks)
199. Sam Roberts - Don't Walk Away Eileen - The Inhuman Condition EP (peaked at #40, 13 weeks)
200. Whirlwind Heat - Orange - Do Rabbits Wonder (peaked at #12, 10 weeks)
201. Travis - Re-Offender - 12 Memories (peaked at #21, 11 weeks)
202. Rooney - I'm Shakin' - Rooney (peaked at #17, 14 weeks)
203. Cave In - Inspire - Antenna (peaked at #8, 11 weeks)
204. David Bowie - New Killer Star - Reality (peaked at #13, 9 weeks)
205. Super Furry Animals - Golden Retriever - Phantom Power (peaked at #38, 11 weeks)
206. The Thorns - Blue - The Thorns (peaked at #31, 11 weeks)
207. Ed Harcourt - Watching The Sun Come Up - From Every Sphere (peaked at #25, 11 weeks)
208. The Pieces - Lauren - The Pieces (peaked at #31, 11 weeks)
209. Before Braille - A Cinema Spine - The Rumor (peaked at #26, 13 weeks)
210. Smile Empty Soul - Bottom Of A Bottle - Smile Empty Soul (peaked at #118, 27 weeks)
211. Jersey - Generation Genocide - Generation Genocide (peaked at #11, 11 weeks)
212. Ben Kweller - Commerce, TX - Sha Sha (peaked at #78, 18 weeks)
213. The Star Spangles - Stay Away From Me - Bazooka!!! (peaked at #1, 9 weeks)
214. White Light Motorcade - All Gone Again - Thank You, Goodnight! (peaked at #27, 11 weeks)
215. Space Cadet - Let's Go - Greatest Hits (peaked at #26, 10 weeks)
216. Ed Harcourt - All Of Your Days Will Be Blessed - From Every Sphere (peaked at #7, 9 weeks)
217. The D4 - Heartbreaker - 6Twenty (peaked at #22, 11 weeks)
218. Therapy? - If It Kills Me - High Anxiety (peaked at #1, 9 weeks)
219. Evan Dando - It Looks Like You - Baby I'm Bored (peaked at #62, 12 weeks)
220. OZMA - Bad Dogs - Spending Time On The Borderline (peaked at #29, 12 weeks)
221. Cracker - Duty Free - Countrysides (peaked at #30, 9 weeks)
222. Nu - Any Other Girl - alphabravoshockpopdisco (peaked at #20, 11 weeks)
223. Linkin Park - Faint - Meteora (peaked at #107, 32 weeks)
224. The Fags - Truly, Truly - The Fags EP (peaked at #2, 10 weeks)
225. Oasis - Songbird - Heathen Chemistry (peaked at #25, 11 weeks)
226. Pearl Jam - Get Right - Riot Act (peaked at #43, 13 weeks)
227. Muse - Stockholm Syndrome - Absolution (peaked at #47, 13 weeks)
228. Tegan And Sara - Living Room - If It Was You (peaked at #33, 10 weeks)
229. The Coral - Dreaming Of You - The Coral (peaked at #8, 9 weeks)
230. gob - Give Up The Grudge - Foot In Mouth Disease (peaked at #47, 13 weeks)
231. Powerman 5000 - Free - Transform (peaked at #91, 18 weeks)
232. Three Days Grace - Just Like You - Three Days Grace (peaked at #27, 13 weeks)
233. The Flaming Sideburns - Street Survivor - The Flaming Sideburns Save Rock 'N' Roll (peaked at #8, 9 weeks)
234. Zwan - Lyric - Mary Star Of The Sea (peaked at #2, 9 weeks)
235. Ben Harper - Diamonds On The Inside - Diamonds On The Inside (peaked at #67, 16 weeks)
236. Ben Lee - No Room To Bleed - Hey You. Yes You. (peaked at #9, 8 weeks)
237. Coldplay - God Put A Smile Upon Your Face - A Rush Of Blood To The Head (peaked at #28, 11 weeks)
238. Dog Fashion Disco - Grease - Committed To A Bright Future (peaked at #22, 11 weeks)
239. Supergrass - Rush Hour Soul - Life On Other Planets (peaked at #37, 12 weeks)
240. The Pale - Gravity Gets Things Done - Gravity Gets Things Done (peaked at #16, 10 weeks)
241. Audio Bullys - We Don't Care - Ego War (peaked at #14, 11 weeks)
242. Coldplay - Clocks - A Rush Of Blood To The Head (peaked at #79, 18 weeks)
243. The White Stripes - I Just Don't Know What To Do With Myself - Elephant (peaked at #35, 10 weeks)
244. The Exies - Kickout - Inertia (peaked at #65, 14 weeks)
245. The Exies - My Goddess - Inertia (peaked at #16, 11 weeks)
246. Stage - I Will Be Something - Stage (peaked at #35, 13 weeks)
247. The Network - Supermodel Robots - Money Money 2020 (peaked at #8, 8 weeks)
248. Hotel - Pink Crack - Our Demon Brother (peaked at #1, 9 weeks)
249. Alien Ant Farm - Glow - TruANT (peaked at #55, 15 weeks)
250. Sunday Driver - Forever Again - A Letter To Bryson City (peaked at #24, 11 weeks)
251. NOFX - Franco Un-American - The War On Errorism (peaked at #38, 11 weeks)
252. Metallica - Frantic - St. Anger (peaked at #53, 15 weeks)
253. matchbox twenty - Unwell - More Than You Think You Are (peaked at #68, 15 weeks)
254. Interpol - PDA - Turn On The Bright Lights (peaked at #75, 16 weeks)
255. Local H - Cooler Heads - The No Fun EP (peaked at #8, 8 weeks)
256. Hawksley Workman - Jealous Of Your Cigarette - (Last Night We Were) The Delicious Wolves (peaked at #2, 8 weeks)
257. treble charger - Hundred Million - Detox (peaked at #33, 11 weeks)
258. Breaking Benjamin - Medicate - Saturate (peaked at #35, 10 weeks)
259. The Kicks - Mir - The Kicks (peaked at #4, 9 weeks)
260. Transplants - Diamonds And Guns - Transplants (peaked at #14, 12 weeks)
261. Jason Mraz - You And I Both - Waiting For My Rocket To Come (peaked at #91, 19 weeks)
262. Rancid - Red Hot Moon - Indestructible (peaked at #33, 10 weeks)
263. Big Bad Voodoo Daddy - You Know You Wrong - Save My Soul (peaked at #5, 9 weeks)
264. Blue Man Group f/Gavin Rossdale - The Current - The Complex (peaked at #27, 12 weeks)
265. Killing Joke - Seeing Red - Killing Joke (peaked at #40, 12 weeks)
266. Atmosphere - Trying To Find A Balance - Seven's Travels (peaked at #1, 8 weeks)
267. Something Corporate - Punk Rock Princess - Leaving Through The Window (peaked at #35, 13 weeks)
268. The Divorce - Hearts For Handlebars - There Will Be Blood Tonight (peaked at #2, 8 weeks)
269. Elvis Costello - Still - North (peaked at #36, 10 weeks)
270. OK Go - Don't Ask Me - OK Go (peaked at #1, 8 weeks)
271. Earlimart - We Drink On The Job - Everyone Down Here (peaked at #19, 9 weeks)
272. VonRay - I'll Show You - VonRay (peaked at #66, 14 weeks)
273. Forty Foot Echo - Save Me - Forty Foot Echo (peaked at #109, 24 weeks)
274. Coldplay - A Rush Of Blood To The Head - A Rush Of Blood To The Head (peaked at #26, 11 weeks)
275. Loudermilk - Rock 'N' Roll And The Teenage Desperation - The Red Record (peaked at #3, 10 weeks)
276. The Libertines - Up The Bracket - Up The Bracket (peaked at #9, 8 weeks)
277. Pretty Girls Make Graves - This Is Our Emergency - The New Romance (peaked at #35, 9 weeks)
278. Beck - Lost Cause - Sea Change (peaked at #39, 14 weeks)
279. The Webb Brothers - Ms. Moriarty - The Webb Brothers (peaked at #27, 9 weeks)
280. The Bronx - White Tar - The Bronx (peaked at #37, 9 weeks)
281. Leaves - Crazy - Breathe (peaked at #5, 9 weeks)
282. Danko Jones - I Want You - We Sweat Blood (peaked at #35, 11 weeks)
283. Boy - Joey - Boy (peaked at #16, 10 weeks)
284. Matthew Good - In A World Called Catastrophe - Avalanche (peaked at #75, 14 weeks)
285. finger eleven - One Thing - finger eleven (peaked at #75, 17 weeks)
286. The New Pornographers - The Laws Have Changed - Electric Version (peaked at #34, 10 weeks)
287. System Of A Down - I-E-A-I-A-I-O - Steal This Album (peaked at #8, 10 weeks)
288. Agents Of The Sun - Come Together (Killer) - Aurora (peaked at #31, 9 weeks)
289. Grade 8 - Brick By Brick - Grade 8 (peaked at #46, 14 weeks)
290. Seether - Gasoline - Disclaimer (peaked at #101, 18 weeks)
291. Caviar - On The DL - n/a (peaked at #1, 7 weeks)
292. Chomsky - Fine - Let's Get To Second (peaked at #25, 9 weeks)
293. Jane's Addiction - Just Because - Strays (peaked at #52, 16 weeks)
294. Ashley MacIsaac - Lay Me Down - Ashley MacIsaac (peaked at #17, 9 weeks)
295. Foo Fighters - Darling Nikki - Have It All EP (peaked at #53, 12 weeks)
296. Metric - Dead Disco - Old World Underground, Where Have You Gone (peaked at #12, 8 weeks)
297. Hoobastank - Out Of Control - The Reason (peaked at #67, 12 weeks)
298. Goldfrapp - Train - Black Cherry (peaked at #37, 10 weeks)
299. Broken Social Scene - Stars And Sons - You Forgot It In People (peaked at #119, 22 weeks)
300. Cold f/Amy Lee - Suffocate - The Year Of The Spider (peaked at #111, 21 weeks)
301. Interpol - Obstacle 1 - Turn On The Bright Lights (peaked at #115, 18 weeks)
302. Finch - What It Is To Burn - What It Is To Burn (peaked at #104, 22 weeks)
303. The Mooney Suzuki - In A Young Man's Mind - Electric Sweat (peaked at #7, 8 weeks)
304. The Ben Taylor Band - Day After Day - Famous Among The Barns (peaked at #23, 9 weeks)
305. Kill Hannah - Kennedy - For Never And Ever (peaked at #49, 12 weeks)
306. Spiritualized - She Kissed Me (It Felt Like A Hit) - Amazing Grace (peaked at #13, 8 weeks)
307. RA - Do You Call My Name - From One (peaked at #45, 12 weeks)
308. Andy Stochansky - Stutter - Five Star Motel (peaked at #31, 12 weeks)
309. Crash Test Dummies - Flying Feeling - Puss N Boots (peaked at #53, 10 weeks)
310. Hawksley Workman - We Will Still Need A Song - Lover/Fighter (peaked at #12, 8 weeks)
311. Off By One - Change - Off By One (peaked at #64, 15 weeks)
312. Before Braille - Goodnight Quiet Noise - The Rumor (peaked at #70, 11 weeks)
313. The Oranges Band - OK Apartment - All Around (peaked at #26, 8 weeks)
314. Hot Rod Circuit - The Pharmacist - Sorry About Tomorrow (peaked at #33, 12 weeks)
315. Stunt Monkey - Girlfriend Likes Girls - Stunt Monkey (peaked at #48, 9 weeks)
316. The Stratford 4 - She Married The Birds - Love And Distortion (peaked at #21, 11 weeks)
317. Saves The Day - Anywhere With You - In Reverie (peaked at #61, 13 weeks)
318. The Living End - Who's Gonna Save Us - Modern Artillery (peaked at #30, 9 weeks)
319. The All-American Rejects - The Last Song - The All-American Rejects (peaked at #86, 16 weeks)
320. Fischerspooner - Emerge - #1 (peaked at #34, 13 weeks)
321. The Flaming Lips - Fight Test - Yoshimi Battles The Pink Robots (peaked at #48, 9 weeks)
322. A - Good Time - Album Number Four (peaked at #12, 7 weeks)
323. Story Of The Year - Until The Day I Die - Page Avenue (peaked at #115, 22 weeks)
324. Queens Of The Stone Age - You Think I Ain't Worth A Dollar, But I Feel Like A Millionaire - Songs For The Deaf (peaked at #27, 9 weeks)
325. Jack Johnson - Wasting Time - On And On (peaked at #27, 9 weeks)
326. Big Sugar - I Want You Now - Hit & Run (peaked at #3, 7 weeks)
327. The Minus 5 - Retrieval Of You - Down With Wilco (peaked at #36, 9 weeks)
328. AM Radio - Taken For A Ride - Radioactive (peaked at #61, 13 weeks)
329. Blue Man Group f/Dave Matthews - Sing Along - The Complex (peaked at #66, 11 weeks)
330. The Ben Taylor Band - Island - Famous Among The Barns (peaked at #57, 11 weeks)
331. Warren Zevon f/Bruce Springsteen - Disorder In The House - The Wind (peaked at #23, 9 weeks)
332. Rooney - If It Were Up To Me - Rooney (peaked at #12, 8 weeks)
333. Warren Zevon - Knockin' On Heaven's Door - The Wind (peaked at #5, 7 weeks)
334. Fireside - All You Had - Get Shot (peaked at #39, 9 weeks)
335. Lordz Of Brooklyn f/Everlast - Sucker MC - Graffiti Roc (peaked at #32, 8 weeks)
336. Blues Traveler - Let Her And Let Go - Truth Be Told (peaked at #22, 9 weeks)
337. Suede - Attitude - Singles (peaked at #39, 8 weeks)
338. The Headstones - Tiny Teddy - The Oracle Of Hi-Fi (peaked at #39, 10 weeks)
339. Cowboy Mouth - Better - Uh-Oh! (peaked at #33, 9 weeks)
340. finger eleven - Good Times - finger eleven (peaked at #124, 19 weeks)
341. White Cowbell Oklahoma - San Antone - Cencerro Blanco (peaked at #34, 8 weeks)
342. System Of A Down - Ego Brain - Steal This Album (peaked at #52, 11 weeks)
343. The Ruby Doe - Red Letters - n/a (peaked at #44, 9 weeks)
344. Eve 6 - At Least We're Dreaming - It's All In Your Head (peaked at #40, 11 weeks)
345. Howie Day - Perfect Time Of Day - Stop All The World Now (peaked at #85, 15 weeks)
346. 40 Below Summer - Self Medicate - Mourning After (peaked at #38, 14 weeks)
347. 311 - Creatures (For A While) - Evolver (peaked at #100, 15 weeks)
348. Butch Walker - Sober - Left Of Self-Centered (peaked at #88, 12 weeks)
349. The Fire Theft - Chain - The Fire Theft (peaked at #39, 8 weeks)
350. The Distillers - Drain The Blood - Coral Fang (peaked at #85, 13 weeks)
351. The Levellers - Come On - Green Blade Rising (peaked at #26, 10 weeks)
352. Skindred - Set It Off - Babylon (peaked at #14, 8 weeks)
353. MxPx - Everything Sucks (When You're Gone) - Before Everything And After (peaked at #65, 12 weeks)
354. The Chemical Brothers f/The Flaming Lips - The Golden Path - Singles 93-03 (peaked at #51, 10 weeks)
355. Not By Choice - Now That You're Leaving - Maybe One Day (peaked at #80, 12 weeks)
356. Guster - Careful - Keep It Together (peaked at #69, 11 weeks)
357. Echoboy - Automatic Eyes - Giraffe (peaked at #28, 9 weeks)
358. Cat Power - Free - You Are Free (peaked at #76, 15 weeks)
359. TapRoot - Mine - Welcome (peaked at #98, 18 weeks)
360. Anthrax - Safe Home - We've Come For You All (peaked at #43, 10 weeks)
361. Vendetta Red - Opiate Summer - Between The Never And The Now (peaked at #85, 13 weeks)
362. Stereophonics - Maybe Tomorrow - You Gotta Go There To Come Back (peaked at #26, 8 weeks)
363. The Hellacopters - By The Grace Of God - By The Grace Of God (peaked at #15, 7 weeks)
364. Flashlight Brown - Patricia - My Degeneration (peaked at #49, 9 weeks)
365. The Wallflowers - How Good It Can Get - Red Letter Days (peaked at #38, 10 weeks)
366. Peter Stuart - Vertigo - Propeller (peaked at #32, 8 weeks)
367. Brooks Buford - Trailer Fabulous - Straight Outta Rehab (peaked at #82, 12 weeks)
368. The Constantines - Nighttime Anytime - Shine A Light (peaked at #34, 10 weeks)
369. The Datsuns - MF From Hell - The Datsuns (peaked at #38, 8 weeks)
370. George Thorogood - You Don't Love Me (You Don't Care) - Ride Til I Die (peaked at #68, 10 weeks)
371. Radiohead - There There - Hail To The Thief (peaked at #123, 19 weeks)
372. Super Furry Animals - Hello Sunshine - Phantom Power (peaked at #43, 8 weeks)
373. Campfire Girls - Buttercup - Delongpre (peaked at #48, 9 weeks)
374. The Jayhawks - Tailspin - Rainy Day Music (peaked at #67, 11 weeks)
375. Type O Negative - I Don't Wanna Be Me - Life Is Killing Me (peaked at #88, 11 weeks)
376. The Sounds - Seven Days A Week - Living In America (peaked at #37, 8 weeks)
377. The Wil Seabrook Band - It's Your Life - It's Your Life And They're Living It For You (peaked at #60, 10 weeks)
378. Manmade God - Safe Passage - Million Dollar Gun (peaked at #90, 17 weeks)
379. Grade 8 - Celebrate - Grade 8 (peaked at #76, 10 weeks)
380. Vallejo - So Damn Beautiful - Stereo (peaked at #2, 6 weeks)
381. Oleander - Hands Off The Wheel - Joyride (peaked at #68, 13 weeks)
382. Red Hot Chili Peppers - Dosed - By The Way (peaked at #112, 21 weeks)
383. CKY - Attached At The Hip - Infiltrate Destroy Rebuild (peaked at #50, 10 weeks)
384. Beulah - Landslide Baby - Yoko (peaked at #36, 6 weeks)
385. Whirlwind Heat - Purple - Do Rabbits Wonder (peaked at #28, 9 weeks)
386. Something Corporate - Space - North (peaked at #106, 17 weeks)
387. Tonic - Head On Straight - Head On Straight (peaked at #93, 13 weeks)
388. Vertical Horizon - I'm Still Here - Go (peaked at #107, 14 weeks)
389. Marilyn Manson - This Is The New Shit - The Golden Age Of Grotesque (peaked at #35, 10 weeks)
390. Die Trying - Oxygen's Gone - Die Trying (peaked at #104, 17 weeks)
391. The Androids - Do It With Madonna - The Androids (peaked at #66, 13 weeks)
392. Foo Fighters - Low - One By One (peaked at #92, 11 weeks)
393. Brand New - The Quiet Things That No One Ever Knows - Deja Entendu (peaked at #112, 17 weeks)
394. The Headstones - And It Goes - The Oracle Of Hi-Fi (peaked at #63, 10 weeks)
395. The New Pornographers - All For Swinging You Around - Electric Version (peaked at #2, 6 weeks)
396. N*E*R*D* - Lapdance - In Search Of... (peaked at #15, 8 weeks)
397. Dredg - Of The Room - El Cielo (peaked at #78, 10 weeks)
398. Dashboard Confessional - Hands Down - A Mark, A Mission, A Brand, A Scar (peaked at #117, 19 weeks)
399. Crash Radio - So What - Crash Radio (peaked at #39, 8 weeks)
400. South - Loosen Your Hold - With The Tides (peaked at #23, 8 weeks)
401. The Juliana Theory - Do You Believe Me - Love (peaked at #58, 11 weeks)
402. The Starting Line - The Best Of Me - Say It Like You Mean It (peaked at #116, 20 weeks)
403. The Fags - Ms. Take - The Fags EP (peaked at #12, 6 weeks)
404. Thrice - All That's Left - The Artist In The Ambulance (peaked at #106, 19 weeks)
405. Tegan And Sara - Monday Monday Monday - If It Was You (peaked at #122, 14 weeks)
406. Sum 41 - Hell Song - Does This Look Infected (peaked at #123, 18 weeks)
407. Coldplay - Moses - Live 2003 (peaked at #60, 11 weeks)
408. Badly Drawn Boy - Born Again - Have You Fed The Fish (peaked at #75, 12 weeks)
409. LiveonRelease - I'm Afraid Of Britney Spears - Seeing Red (peaked at #42, 10 weeks)
410. 19 Wheels - Reactor - WGRD's Bootleg Compilation (peaked at #10, 7 weeks)
411. Coheed And Cambria - A Favor House Atlantic - In Keeping Secrets Of Silent Earth: 3 (peaked at #68, 11 weeks)
412. The Postal Service - The District Sleeps Alone Tonight - Give Up (peaked at #9, 7 weeks)
413. Brendan Benson - Folk Singer - Lapalco (peaked at #17, 6 weeks)
414. The Crystal Method - Born Too Slow - Legion Of Boom (peaked at #44, 8 weeks)
415. Lennon - Nothing Out Of Me - I Am (peaked at #20, 7 weeks)
416. Echoboy - Lately Lonely - Giraffe (peaked at #37, 7 weeks)
417. The Dandy Warhols - You Were The Last High - Welcome To The Monkey House (peaked at #83, 10 weeks)
418. Matthew Good - Near Fantastica - Avalanche (peaked at #73, 10 weeks)
419. Shocore - Right On - Evilution (peaked at #31, 7 weeks)
420. System Of A Down - Boom! - Steal This Album (peaked at #46, 7 weeks)
421. John Mayer - Bigger Than My Body - Heavier Things (peaked at #89, 11 weeks)
422. Hotwire - Not Today - The Routine (peaked at #38, 13 weeks)
423. Revis - Seven - Places For Breathing (peaked at #114, 21 weeks)
424. Longwave - Wake Me When It's Over - The Strangest Things (peaked at #94, 10 weeks)
425. Sahara Hotnights - Keep Up The Speed - Jennie Bomb (peaked at #70, 8 weeks)
426. Living Colour - Sacred Ground - Collideoscope (peaked at #78, 10 weeks)
427. Pearl Jam - Alone - Lost Dogs (peaked at #56, 8 weeks)
428. Liars - Grown Men Don't Fall In The River, Just Like That - They Threw Us All In A Trench And Stuck A Monument On Top (peaked at #23, 7 weeks)
429. TapRoot - Poem - Welcome (peaked at #39, 8 weeks)
430. 54-40 - Wish I Knew - Goodbye Flatland (peaked at #10, 6 weeks)
431. Sonic Torpedoes - Crooked Hill - Crooked Hill EP (peaked at #50, 10 weeks)
432. Zebrahead - Into You - MFZB (peaked at #54, 8 weeks)
433. Velvet Revolver - Set Me Free - The Hulk OST (peaked at #69, 9 weeks)
434. Matt Nathanson - Laid - American Wedding OST (peaked at #34, 6 weeks)
435. Radiohead - Go To Sleep - Hail To The Thief (peaked at #103, 12 weeks)
436. Rufus Wainwright - I Don't Know What It Is - Want One (peaked at #64, 9 weeks)
437. The Sounds - Living In America - Living In America (peaked at #35, 6 weeks)
438. Ben Folds - Tiny Dancer - Ben Folds Live (peaked at #27, 7 weeks)
439. MC Honky - Sonnet No. 3 (Like A Duck) - I Am The Messiah (peaked at #25, 7 weeks)
440. Chuck Prophet - I Bow Down And Pray To Every Woman I See - No Other Love (peaked at #46, 9 weeks)
441. Red Hot Chili Peppers - Fortune Faded - Greatest Hits (peaked at #74, 9 weeks)
442. Deftones - Minerva - Deftones (peaked at #105, 13 weeks)
443. McLusky - To Hell With Good Intentions - McLusky Do Dallas (peaked at #4, 6 weeks)
444. Train - When I Look To The Sky - My Private Nation (peaked at #118, 16 weeks)
445. Less Than Jake - She's Gonna Break Soon - Anthem (peaked at #96, 10 weeks)
446. Sister Hazel - Life Got In The Way - Chasing Daylight (peaked at #70, 9 weeks)
447. Zeke f/Eddie Vedder - I Believe In Miracles - We're A Happy Family: A Tribute To The Ramones (peaked at #39, 8 weeks)
448. Sugarcult - Bouncing Off The Walls - Start Static (peaked at #51, 8 weeks)
449. System Of A Down - Innervision - Steal This Album (peaked at #42, 8 weeks)
450. Linkin Park - Somewhere I Belong - Meteora (peaked at #137, 20 weeks)
451. Stone Temple Pilots - All In The Suit That You Wear - Thank You (peaked at #87, 10 weeks)
452. Jack Johnson - Taylor - On And On (peaked at #70, 9 weeks)
453. Reggie And The Full Effect - Congratulations Smack And Katy - Under The Tray (peaked at #102, 10 weeks)
454. Glassjaw - Ape Dos Mil - Worship And Tribute (peaked at #94, 14 weeks)
455. Queens Of The Stone Age - First It Giveth - Songs For The Deaf (peaked at #51, 7 weeks)
456. Train - Calling All Angels - My Private Nation (peaked at #121, 13 weeks)
457. The Streets - Let's Push Things Forward - Original Pirate Material (peaked at #44, 8 weeks)
458. Tangiers - Anxiety - Hot New Spirits (peaked at #76, 7 weeks)
459. Finley Quaye - Dice - Much More Than Much Love (peaked at #88, 9 weeks)
460. Brand New - Sic Transit Gloria...Glory Fades - Deja Entendu (peaked at #64, 8 weeks)
461. Billy Talent - The Ex - Billy Talent (peaked at #6, 6 weeks)
462. Third Eye Blind - Blinded (When I See You) - Out Of The Vein (peaked at #103, 11 weeks)
463. Yellowcard - Way Away - Ocean Avenue (peaked at #132, 21 weeks)
464. Gord Downie - Pascal's Submarine - Battle Of The Nudes (peaked at #71, 7 weeks)
465. !!! - Me And Giuliani Down By The Schoolyard (A True Story) - Me And Giuliani Down By The Schoolyard EP (peaked at #29, 6 weeks)
466. Wellwater Conspiracy - Wimple Witch - Wellwater Conspiracy (peaked at #108, 10 weeks)
467. Kazzer - When It Rains It Pours - Go For Broke (peaked at #82, 9 weeks)
468. Caitlin Cary - Please Break My Heart - I'm Staying Out (peaked at #106, 10 weeks)
469. Disturbed - Liberate - Believe (peaked at #137, 23 weeks)
470. Mellowdrone - Fashionably Uninvited - A Demonstration Of Intellectual Property EP (peaked at #15, 5 weeks)
471. Adam Green - Jessica - Friends Of Mine (peaked at #77, 8 weeks)
472. Nickelback - Someday - The Long Road (peaked at #128, 16 weeks)
473. Good Charlotte - The Anthem - The Young And The Hopeless (peaked at #92, 16 weeks)
474. Joss Stone - Fell In Love With A Boy - The Soul Sessions EP (peaked at #59, 7 weeks)
475. The Thorns - I Can't Remember - The Thorns (peaked at #93, 9 weeks)
476. The Offspring - Hit That - Splinter (peaked at #64, 8 weeks)
477. The Flaming Lips - Do You Realize - Yoshimi Battles The Pink Robots (peaked at #91, 10 weeks)
478. Cooper Temple Clause - Promises Promises - Kick Up The Fire And Let The Flames Break Loose (peaked at #59, 8 weeks)
479. Beth Orton - Wild World - How To Deal OST (peaked at #64, 7 weeks)
480. The Cardigans - For What It's Worth - Long Gone Before Daylight (peaked at #87, 8 weeks)
481. Warren Zevon - Keep Me In Your Heart - The Wind (peaked at #36, 6 weeks)
482. The Network - Spike - Money Money 2020 (peaked at #10, 4 weeks)
483. Joe Strummer & The Mescaleros - Coma Girl - Streetcore (peaked at #71, 8 weeks)
484. Cato Salsa Experience - Deadbeat - A Good Tip For A Good Time (peaked at #22, 7 weeks)
485. Damone - Frustrated, Unnoticed (BMX) - From The Attic (peaked at #12, 5 weeks)
486. Year Of The Rabbit - Last Defense - Year Of The Rabbit (peaked at #79, 11 weeks)
487. matchbox twenty - Feel - More Than You Think You Are (peaked at #83, 8 weeks)
488. Ben Kweller - Falling - Sha Sha (peaked at #62, 7 weeks)
489. Porcupine Tree - The Sound Of Muzak - In Absentia (peaked at #67, 8 weeks)
490. Supergrass - Seen The Light - Life On Other Planets (peaked at #41, 6 weeks)
491. Deadsy - Brand New Love - Commencement (peaked at #28, 6 weeks)
492. Skrape - Stand Up (Summer Song) - Up The Dose (peaked at #103, 16 weeks)
493. Me First And The Gimme Gimmes - I Believe I Can Fly - Take A Break (peaked at #124, 13 weeks)
494. stellastarr* - Jenny - stellastarr* (peaked at #42, 5 weeks)
495. AFI - The Leaving Song Pt. II - Sing The Sorrow (peaked at #146, 33 weeks)
496. Frou Frou - Breathe In - Details (peaked at #48, 8 weeks)
497. Pillar - Fireproof - Fireproof (peaked at #139, 17 weeks)
498. RA - Rectifier - From One (peaked at #127, 13 weeks)
499. No Doubt - It's My Life - The Singles 1992-2003 (peaked at #86, 11 weeks)
500. Howie Day - Sorry So Sorry - Australia (peaked at #101, 14 weeks)
----------
Oh, AND for fun, I found out the bottom ten of the year using my bottom tens throughout the year. 10 points for "#1" and so forth...

1. Alexisonfire - Pulmonary Archery - Alexisonfire
2. Presence - Tonz Of Fun - Rise
3. Simple Plan - Perfect - No Pads, No Helmets...Just Balls
4. limpbizkit - Behind Blue Eyes - Results May Vary
5. Thursday - Signals Over The Air - War All The Time
6. Stone Sour - Inhale - Stone Sour
7. Dope - I Am - Group Therapy
8. Zug Izland - Cry - Cracked Tiles
9. Disturbed - Remember - Believe
10. The Used - Buried Myself Alive - The Used


---

-Feely

AH BUENO MAS TWINKIES
Promote this thread!
Eddie Famous
Andouille



Since: 11.12.01
From: Catlin IL

Since last post: 516 days
Last activity: 56 days

#2 Posted on | Instant Rating: 5.42
Originally posted by Feely

---

499. No Doubt - It's My Life - The Singles 1992-2003 (peaked at #86, 11 weeks)

---



Normally, I really hate covers, but this was quite good. Not as furtive as the original, one of my faves, but it was very listenable.

No Doubt certainly can shift gears and styles smoothly.



---

"In the sky. Lord, in the sky..."
uberlou
Merguez



Since: 26.3.03
From: Glendale, Cali

Since last post: 2957 days
Last activity: 2728 days

#3 Posted on | Instant Rating: 7.11
wow. quite a list there. i'm amazed how you kept track of everything and the point system and all.

Not like it matters since everything's done already but...


Originally posted by Feely

---


300. Cold f/Amy Lee - Suffocate - The Year Of The Spider (peaked at #111, 21 weeks)


---


the girl on the track is actually Sierra Swan. She's sung live with Cold on some of their acoustic tracks too. I wondered for the longest time who the vocalist was till I discovered it while going thru some Cold sites the other day. In case any other people were curious like me since she has a great voice.


---
OlFuzzyBastard
Knackwurst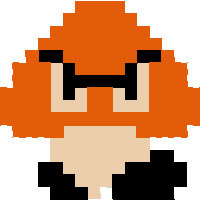 Since: 28.4.02
From: Pittsburgh, PA

Since last post: 404 days
Last activity: 380 days

#4 Posted on | Instant Rating: 7.03
And people think I need more to do... >:) Just kidding - I was hoping we'd get the full 500 again this year.