StaggerLee
Scrapple



Since: 3.10.02
From: Right side of the tracks

Since last post: 37 days
Last activity: 26 days

#1 Posted on | Instant Rating: 1.63
WOW, never in a million years did I expect to see Fedor get beat, let alone a tap out in 1:09 of the first round. Verdum gets the title match and Fedor may not be long for the Strikeforce world, as he says "I've got one more fight in America".


Promote this thread!
hansen9j
Andouille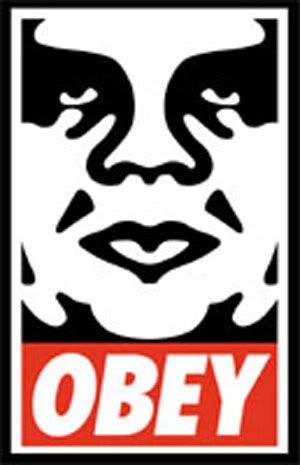 Since: 7.11.02
From: Riderville, SK

Since last post: 322 days
Last activity: 112 days

#2 Posted on | Instant Rating: 7.90
Originally posted by StaggerLee

---

Fedor may not be long for the Strikeforce world, as he says "I've got one more fight in America".

---
Yup. He has one fight left on his Strikeforce contract (and it's a much less valuable fight now). He could still sign with UFC after, but the leverage has shifted hugely to UFC. Think Kimbo after Seth Petruzelli.

Actually, that makes me REALLY want Fedor on The Ultimate Fighter.

The fight itself was really something. You see Fedor in a triangle, and half of you is saying "holy shit a triangle" and the other half is saying "bah, he's Fedor, he'll get out". And then he wasn't getting out...


---

It is the policy of the documentary crew to remain true observers and not interfere with its subjects.
"Well. Shit." -hansen9j
dMr
Andouille



Since: 2.11.02
From: Edinburgh, Scotland

Since last post: 1358 days
Last activity: 745 days

#3 Posted on | Instant Rating: 6.35
Yowsers. I didn't think Werdum would be the walkover some people seemed to be suggesting, but then I certainly wouldn't have been putting any money on him winning.

It looked like Fedor was trying to make a statment rather than just win the fight which is just a tremendously bad idea. Bad enough jumping like that into the guard of one of the best BJJ practitioners in the world, but to just get away with it once and immediately go back in for more wasn't smart in the least. Delighted for Werdum though who's frequently been one big win away from the sort of recognition his talent probablt deserves.

In the interests of completeness, Cung Le got revenge over Scott Smithby way of 2nd round TKO (after a couple of typically flashy spinning back kicks), Cyborg absolutely mauled a young lady who had no business being in the same cage as her, and Josh Thomson made harder work than I thought he would of Pat Healy before winning by RNC in the last minute of the third.

The one bright note for Fedor is that Strikeforce Matchmaking 101 dictates they should be announcing he's next in line for a title shot any day now.


CarlCX
Salami




Since: 1.5.02
From: California.

Since last post: 1904 days
Last activity: 51 days

#4 Posted on | Instant Rating: 9.00
Great job by Werdum. Everyone's been half-anticipating half-dreading Fedor's inevitable loss, but I didn't expect it to come quite so...sloppily? I figured it would be someone bigger and stronger than he is bullying him about, but this was just pure technical fault. If you have just escaped a submission attempt from the guard of a multiple-time ADCC champion, you don't...put yourself right back in his guard. I'm not sure what he was thinking.Still, the dream is over, the godawful WHO IS #1 arguments have at least gotten much less repetitive, and best of all, you can now make an MMAth argument for how Kimbo is the best fighter on the planet.

Gotta say, though, this again illustrates exactly how fucked Strikeforce is divisionally.

Sarah Kaufman, their women's 135 champ, is in a division with a whole bunch of people signed...but it has only had one fight, ever, and that fight was its championship fight. The division lives on ShoMMA, which no one watches.

Women's 145 is a graveyard with Cyborg as undertaker. The only fighter Strikeforce actually has under contract in the division that Cyborg hasn't already smashed is Erin Toughill, a fight Strikeforce has been promising for a year and a half, now--and when it does eventually happen, yet again, it's Cyborg against someone who has never, ever been on TV, never had her name mentioned on-air.

The only lightweight contender they have that anyone knows or cares about in Josh Thomson almost got jobbed out one fight before a title shot by a no-name--but then, he and the champ have already fought twice in just two years. Outside of those two, all they have is KJ Noons--who's fighting Jorge Gurgel, for some reason--and kinda-sorta Lyle Beerbohm, who ducked Thomson in the first place and wants out of Strikeforce as much as possible.

Welterweight has...uh...Joe Riggs? And Jay Hieron, if Diaz ever agrees to fight him like he should have a year ago.

Scott Smith is now out as a contender at middleweight in favor of a guy who has no interest in a prolonged MMA career who has studiously ducked people interested in anything other than standing and trading with him, in a division already on hold due to how they've dicked around Shields. They were banking on Lawler/Jacare, but that fell through due to a pointless catchweight title contendership bout which was won by a light-heavyweight who doesn't want a shot at the light-heavyweight title--he wants a shot at their most popular middleweight, Dan Henderson, which if fulfilled takes him out of title contention too.

Light-heavyweight's #1 contender is the champ's best friend. The likely next challenger is Feijao, and after that, there's Henderson...who got steamrolled by their middleweight champion who's not there anymore.

And heavyweight, after seeing the highest-profile happenstance that could possibly occur, capitalized on it by...completely ignoring the Strikeforce championship. I mean, seriously? Werdum shocks the world, upsets Fedor, demolishes the rankings, and then...asks for a rematch with the guy he just beat, because he doesn't care about a title shot yet. This is the point at which Scott Coker should have put his foot down and said, no, this is our bloody champion, someone has to fight him. Instead he capitulated, and so, coming off of the biggest shakeup, the most momentum the heavyweight division could possibly have asked for, they're...going to just have themselves a re-do. If Fedor loses again, his credibility is truly shot as the top guy. If Werdum loses, all the momentum he's carrying as the guy who beat Fedor is shot--and then they'll end up completely wrapped up again for the rubber match, while Overeem fights Antonio Silva or Andrei Arlovski, people who have already freaking lost to the top contenders--again.

I feel like I post these complaints in every Strikeforce thread, but it's been years and they're still rudderless and casting about at random. They spent HUGE money on Fedor and Henderson, and now both guys have been embarassingly punked out before Strikeforce could complete the plans they had in place for them. The biggest part of Fedor's drawing power is gone.

And Dana White is just laughing his head off.
StaggerLee
Scrapple



Since: 3.10.02
From: Right side of the tracks

Since last post: 37 days
Last activity: 26 days

#5 Posted on | Instant Rating: 1.63
samoflange
Lap cheong



Since: 22.2.04
From: Cambridge, MA

Since last post: 2321 days
Last activity: 2313 days

#6 Posted on | Instant Rating: 5.28
I'm a big fan of Fedor's and I was legitimately shocked when I first saw the headline. Then I watched the fight and the shock wore off, as Fedor truly did make a big mistake by staying in Werdum's guard for so long. Werdum is among the most decorated BJJ practitioners in MMA, and definately the best at HW. Some would say Nog is better, but his BJJ has always been geared toward the scrambling nature of MMA fights. Werdum is a legit world class grappler at a level few can match.

That's why most figured Fedor would have been more careful to either keep it standing or only go to the ground in advantageous positions. From what I've read, while the knockdown of Werdum was legit, he wasn't as hurt by it as he let on and lured Fedor into his guard. Great gameplan. Werdum's smooth transitions from armbar to triangle, back and forth, was something I've seen hundreds of times in BJJ class and really showed that if you apply basic skills properly, they are all but impossible to defend.

Werdum says he wants a rematch instead of a fight with Overeem, and I'm not so sure I agree with him. As a fan, I'd want to see Werdum/Overeem and Fedor/Silva, and then have the winners face off. Despite any shortcoming exposed in Fedor by his loss to Werdum, He would be a definite favorite against Antonio Silva, meaning that he'd be in line for a rematch with Werdum or the much anticipated fight against Overeem. Also, if Overeem did beat Werdum, it would give him one more win over a current top 10 HW to legitimize the hype that many feel is undeserved, and make a fight against Fedor be that much bigger.

But no matter what happens in Strikeforce, I think it's safe to say that the winner of Lesnar/Carwin, barring any controversial decisions or DQs, will now have a legitimate claim as the top HW in MMA.


---

Lloyd: When I met Mary, I got that old fashioned romantic feeling, where I'd do anything to bone her.
Harry: That's a special feeling.