GREGOR THE BAD
Pinkelwurst



Since: 1.3.02
From: Dundee, Scotland

Since last post: 5946 days
Last activity: 5939 days

#1 Posted on
Time for another "favourite moments" column, this time it`s about the NWO.From 1996 to now, what have been your favourite NWO moments? Mine was on January 4 1999 when they stuck a tazer up Blowberg`s candy ass.


---

"He lied to us through song, I hate when people do that"
The Great Poet Homer(Simpson)
Promote this thread!
DMC
Liverwurst



Since: 8.1.02
From: Modesto, CA

Since last post: 4810 days
Last activity: 4804 days

#2 Posted on
My favorite NWO moments are any beatdowns with repeated Hogan leg drops!! OH the humanity!!!

DMC


---

ANDDATISALLDAPEOPLENEEDTOKNOW!
Prove Me Wrong
Chaurice



Since: 3.3.02
From: Naples, Florida

Since last post: 5933 days
Last activity: 5932 days

#3 Posted on
These aren't 'favorites', they're just memorable for all the wrong reasons.

-'The Smoking Giant' angle.
-Scott and Buff avoiding Rick Steiner, lose tag titles to Rick and Judy Bagwell.
-The drawn out feud for 'leader of the NWO B-team'


---

"And Lita jerking Edge off. THE LADDER! Lita jerks Edge off the ladder."-Good ol' JR
DMC
Liverwurst



Since: 8.1.02
From: Modesto, CA

Since last post: 4810 days
Last activity: 4804 days

#4 Posted on
How about Big Poppa Pump and other members coming to the ring with the original group of hoochies? Tylene Buck was one of them, her wrestling debut I believe.

DMC


---

ANDDATISALLDAPEOPLENEEDTOKNOW!
LeechOfTheNight
Head cheese



Since: 16.1.02
From: New Hampshire

Since last post: 5514 days
Last activity: 4655 days

#5 Posted on
OK, this is a little off topic since it's not really an nWo moment, it's just a Kevin Nash moment, and he wasn't in the nWo in the time, but it was about to reform the next. Ugh, either way, here goes: Starcade '99. Nash vs. Sid in a Master of the Powerbomb match. Ref gets knocked out, Sid powerbombs Nash, JJ(I think) comes down and knocks out Sid somehow(guitar shot?), Nash hurt his back and can't powerbomb Sid so he just revives the ref and tells him he did. Ref awards the match to Nash. Absolutely hillarious! I still remember Scott Hudson telling everyone he refuses to acknowledge Nash as the master of powerbomb after what happened. Ah, WCW, how I miss thee....


---

"Damn you Rock-Em Sock-Em Robots! Can't we all just get along?"
Swordsman Yen
Frankfurter



Since: 16.2.02
From: Shaolin

Since last post: 5271 days
Last activity: 5255 days

#6 Posted on
My favorite NWO moment is when they beat that one wrestler up (I forget his name) and spray painted the letters "NWO" on his back.

Seriously, though, my favorite NWO moment had to be right at the beginning, when Hogan ran in to what appeared to be an attempt to save Savage from an Outsiders attack, only to deliver the leg drop heard around the world and begin his run as the heel Hollywood Hogan. Love him or hate him, it was a surreal moment to see the lengthy and storied face run Hogan had come to an end.


---

"Say 'what' again. SAY 'WHAT' AGAIN! I dare you, I double dare you, motherf--ker! Say 'what' one more goddamn time!" -- Samuel L. Jackson, Pulp Fiction (1994)
StampedeFan23
Morcilla




Since: 12.1.02
From: BC, Canada

Since last post: 3386 days
Last activity: 2922 days

#7 Posted on
Hey the B-Team was the best! Stevie Ray totally kicked ass on the mike! "Fruit Bootys!", "Suckas Gotta Know!", "Breakin Necks and Cashin Checks!"
Too bad they couldn't wrestle.


---

Are you ready for Mahkan-mania to run wild all over you?
Challer
Tocino



Since: 20.2.02
From: Djibouti

Since last post: 5913 days
Last activity: 5710 days

#8 Posted on
You got to know it. When Hogan announced he was running for President!






NOT!!!!
zoggy1
Chorizo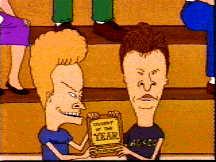 Since: 1.3.02
From: Silicon Valley, California

Since last post: 4878 days
Last activity: 4472 days

#9 Posted on
Doing "survey sez" in Charlotte, NC.
Scott Hall curtseys with Piper's kilt.
Hall getting beat up while Nash comments how good he's doing.
Stevie Ray's catchphrases.
Curt Hennig takes Arn's "my spot" but joins nWo.
The first paid announcements where all they shilled was the T-shirt.

Jackson
Sujuk



Since: 4.1.02

Since last post: 3324 days
Last activity: 2850 days

#10 Posted on | Instant Rating: 5.37
I liked the time when the three of them didn't even show up on my TV for over a year! That kicked ass!


---

Those educated feet! One went to Harvard. One went to Yale. Their daddy must be proud! - good ol J.R. hating his life
Qubber
Boerewors



Since: 7.1.02
From: Sheffield, UK

Since last post: 4085 days
Last activity: 3347 days

#11 Posted on | Instant Rating: 8.00
I know this is a blindingly obvious thing to come up with but, at least for me, the best nWo moment was Hall jumping the rail the first time. This was before my internet days so I didn't know it was coming and it blew me away. The cocky way he spoke to the announcers, and the way they put it over as a shoot was just amazing as I'd never seen anything like that before. Over the following weeks when Nash turned up too, I remeber thinking that Hall and Nash were the absolute coolest dudes ever.

Well that and (just for Papercuts!) throwing Rey Mysterio like a damn spear!!
.


---
"Nobody enjoys a good time more than I do, but this business of yours is as legitimate as a three-legged donkey...which of course is illegitimate because as we all know donkeys have four legs."
Lance Storm, 21st January 2002.
Saruman
Salami



Since: 25.1.02
From: Kirksville, MO

Since last post: 5789 days
Last activity: 5760 days

#12 Posted on
NwO B-Team. I still say they should get their own sitcom.
"Froot Booty!"


---

Insert clever comment.
dMp
Knackwurst



Since: 4.1.02
From: The Hague, Netherlands (Europe)

Since last post: 1 day
Last activity: 2 hours

#13 Posted on
Originally posted by Challer

---

You got to know it. When Hogan announced he was running for President!


NOT!!!!

---


Dude, I was there that night, and believe me..
It er...went on for a long long long long long long long long long time..
yet somehow it was fun to see.
I still got a leaflet that fell from the ceiling and I am taking it to WMx8 next week, hoping that somehow Hogan will be signing it..

Anyways, best nWo moment.
- the first weeks. very cool and well built.
- the hall vs nash feud where nash tried to sober hall up and stuff (incl. the puking incidents)
- the nWo reunion following the poke of doom. At that point I thought it was a cool thing, if only from a 'ooh those bastards' p.o.v.. And at that point they dumped the B-team.
Only too bad they were allowed back a few weeks later..
Also, I believe then Hall & Nash started beating up tag teams randomly and WCW countered this with a 'wall of wrestlers' for every match..consisting of jobbers to the jobbers..that was great!



(edited by dMp on 6.3.02 1256)
---
"...And I use that to fuck them some place fairly uncomfortable." "What, like the back of a volkswagen ?" -Mallrats
Ffej
Boudin rouge



Since: 15.1.02
From: Flatwoods, KY

Since last post: 3657 days
Last activity: 1966 days

#14 Posted on
My favorite nWo moment was when the Ultimate Warrior used the power of the Warriors to appear in a mirror and threaten Hulk Hogan and Eric Bischoff with the same beating he gave Santa Claus.

SPEAK TO ME WARRIORS!!

What a loon.


---

When you're riding in a time machine way far into the future, don't stick your elbow out the window, or it'll turn into a fossil.
WTF13
Boerewors



Since: 22.1.02

Since last post: 5794 days
Last activity: 5794 days

#15 Posted on
The horsemen skit.
The night Rick Rude appeared live in WCW Nitro the same night he appeared taped on RAW.
Muta joining the NWO after a non-match with Chono.


---

"No one has a beer party at Scott Hall's expense!"
Tha Puerto Rican
Bauerwurst



Since: 23.1.02
From: New York City, USA

Since last post: 5708 days
Last activity: 5305 days

#16 Posted on
My favorite nWo moment was when Jimmy Hart came out during the Sting/Luger vs. Flair/Anderson match and yelled that Hall and Nash were wreaking havoc backstage. Then, the camera goes to the back to find a beaten Scotty Riggs on the floor and Nash standing with a bat which he and Hall then used to beat Arn Anderson, Lex Luger, and yes, threw Rey Mysterio Jr. into the trailer like a lawn dart.

I also liked when they spray-painted the trailer.


---

THa Puerto Rican

LWO 4-Life
shea
Bockwurst



Since: 1.2.02
From: Brooklyn NY

Since last post: 5334 days
Last activity: 5220 days

#17 Posted on

two faves:

1. The classic "my dog spot" skit with Nash doing Arn.

2. Hogan's heel turn at Bash at the Beach that got it all started. Capped by Schiavone's classic "You can go straight to hell, Hulk Hogan. Straight to hell."

sidebar to #2: With all crap being thrown in the ring by fans (some of those fans heaving serious stuff from a LONG way off), I couldn't get over Gene Okerlund having the guts to get in the middle of all that to interview Hogan. Even today, looking at the tape, I can't help but say to myself, "Damn, that Gene's got some balls on him to get in that ring!"
RKMtwin
Boudin rouge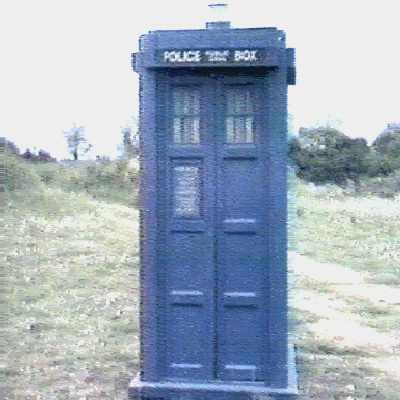 Since: 1.3.02
From: Denver, Colorado

Since last post: 3518 days
Last activity: 2961 days

#18 Posted on
I totally agree with DMC about the nWo assaults with multiple Hogan legdrop goodness. I swear I thought Macho Man especially was killed after each attack! Poor Savage. But then again, to quote Hulk Hogan from 'World War 3' 1995, "Macho's not hurt!" (FIND THIS EVENT and watch the promo with Hogan and Sting. I swear, Hogan insists that "Macho's not hurt" umpteen times, only to have Savage tap out to Luger later that night. It's friggin hilarious, bra'!)

My favorites were when Savage got legdropped in the back of the head like 8000 times, and they spray-painted a body outline around him afterward. And since my memory is kinda' shaky, I also remember when Savage was destroyed by the nWo, and Hogan did a poor man's Ric Flair strut, legdropped Savage on his mug, and the Giant barked into the microphone, "WOOOMM!"






---

I consider myself a "smart" fan but I am a KAYFABE MANIAC!!!