GREGOR THE BAD
Pinkelwurst



Since: 1.3.02
From: Dundee, Scotland

Since last post: 5950 days
Last activity: 5943 days

#1 Posted on
In my opinion, no-one has been as destructive and monstrous yet comedic and hilarious as the Big Red Machine Kane. What are your favourite Kane moments? I`ll get the ball rolling:

Stacker 2 Commercial
Kane vs Pete Rose
Kane/Stuffed toy machine at WWF NY
Kane/Kurt Angle Thansgiving 2000 segment
Kane telling Benoit that he never got picked last for
kickball (whatever that is) when he was a kid
Promote this thread!
HitTheSnoozeButton
Boudin rouge



Since: 2.1.02
From: Pittsburgh PA

Since last post: 3427 days
Last activity: 633 days

#2 Posted on
Um, I'm going to go with......him kicking out of two tombstones against UT at WM. The match wasnt very good, but that was still cool.


---

What a Manuever!
Markme123
Polska kielbasa



Since: 7.1.02
From: San Jose, Cali

Since last post: 5064 days
Last activity: 4773 days


ICQ:
#3 Posted on
That he *always* got picked last you mean?

Kickball is probably the greatest "sport" you can play in elementary school. It's like softball, but...with a dodge ball!! It's was awesome.

Oh, I like the Christmas RAW episode when Albert and Scotty(?) dress up Kane for the holidays at Flair's party.


---
"We can't bust heads like we used to, but we have our ways. One trick is to tell them stories that don't go anywhere. Like that time I took the ferry over to Shelbyville; I needed a new heel for my shoe. So, I decided to go to Morganville, which is what they called Shelbyville in those days. So I tied an onion to my belt, which was the style at the time. Now, to take the ferry cost a nickle, and in those days, nickles had pictures of bumblebees on them. "Give me five bees for a quarter," you'd say. Now where were we? Oh yeah, the important thing was that I had an onion on my belt, which was the style at the time. They didn't have any white onions, because of the war; the only thing you can get was those big yellow ones..." -Abe Simpson

-----------
WIENER OF THE DAY 03/01/02: The greatest day of my life.

GodEatGod
Bockwurst



Since: 28.2.02

Since last post: 908 days
Last activity: 347 days

#4 Posted on
The Pete Rose incidents are a given, as are the claw machine destruction. We've all wanted to do that at some point.

When Kane tried to talk UT out of going psychotic on (I think) Stephanie, and UT looked at him and said, "When did you become the voice of reason?"

"SUCK IT" on the voice box still makes me laugh.

Dumping gallons of blood on Stone Cold from the ceiling. Yeah, it was fake and contrived, but it looked cool.

Throwing lightning bolts back and forth with UT. Or, really, anything that reminds me that Kane is the only remaining superstar with supernatural powers.

For example, when he lit Regals office on fire with the power of his mind...what can I say, I'm a comic book geek :)


---

"All I ever asked for in life is an unfair advantage." Microchip, Punisher Annual #2

Yun
Salami



Since: 2.1.02
From: Just outside Dudleyville

Since last post: 4584 days
Last activity: 4531 days

#5 Posted on
HHH took out a restraining order keeping Taker away from Stephanie, so Kane began making her life a living hell. This is background for one of my favorite Kane moments... seeing him in the background of a Taker/Regal conversation, gorilla pressing Stephanie and waiting for Taker's word to throw her off a second floor balcony.

I may be in a vast minority, but I liked his Chef Boyardee commercial.

He also used to have the coolest entrance in the entire fed, until they took the organ intro out of his music.

And finally that funky "submission" hold he used on Jericho during the coffee feud (I think it was at Survivor Series 2000) where he grabbed Jericho by the jaw and lifted him off the ground. If you'll pardon the expression I've never... eeeeeeeeeeever... seen a move that looked that painful before or since.


---

Everything's cool when you're Yun [point] Cheol [point] Su [point]
Super Shane Spear
Bierwurst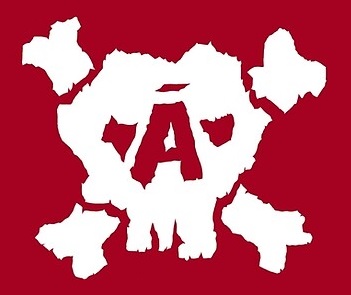 Since: 2.1.02
From: Sector 7 Slums

Since last post: 2929 days
Last activity: 2929 days

#6 Posted on
He never said "Suck It" with his voice box. X-Pac made him say it without it.

As for the coolest thing. I'd think it would have to be when he choke-slammed Hardcore Holly about four times in a row.


---
Why are you reading this? Go home and watch

Chasing Amy, This is Spinal Tap, The Emperor's New Groove, or Almost Famous.
SerWolfe
Landjager



Since: 11.1.02
From: st louis

Since last post: 5551 days
Last activity: 5551 days

#7 Posted on
i have two i remember....

1. kane and xpac were still together and UT convinced Kane that something happened.... then kane saw the titantron and what really happened... he came back into the ring and chokeslammed UT... that was so awesome.

2. No Mercy- october in st. louis.... i was there live... it was awesome.... kane vs test.... something happened with the ref or something and kane lost.... he chokeslammed the ref and left the ring.... he started up the walk and stopped... the crowd was going nuts chanting his name... he went back in the ring and did it again!.... started to leave and the crowd chanted his name again!.... he did it a third time.... i believe he did it a forth time.... the crowd was going nuts!.. that was the coolest thing i have seen in a long long time....


---

I've got two words for ya!
MarchOfThePigs
Salami



Since: 10.2.02
From: Sudbury, Ontario

Since last post: 5814 days
Last activity: 5745 days


ICQ:
#8 Posted on
Mine would have to be how at first Kane's whole body was supposed to be disfigured by the fire, but now he walks around in a see through beater and has no visible evidence of ever being set on fire on his body. Are we to believe that the fire only burned his face?


---
Prying open my third eye.
Quezzy
Scrapple



Since: 6.1.02
From: Pittsburgh, PA

Since last post: 14 hours
Last activity: 12 hours

#9 Posted on
My favorite moment is when Stone Cold beat him and won the title back from the least deserving champion of all time.


---

Lance's Response:

THAT IS AWESOME!
ironcladlou
Potato korv



Since: 2.1.02
From: Quincy, MA

Since last post: 3602 days
Last activity: 3454 days

#10 Posted on
My favorite was when JR turned heel and called him out with Fake Razor.


---
StampedeFan23
Morcilla




Since: 12.1.02
From: BC, Canada

Since last post: 3390 days
Last activity: 2926 days

#11 Posted on
When he called Tajiri a freak.


---

Are you ready for Mahkan-mania to run wild all over you?
Notorious F.A.B.
Pepperoni



Since: 4.2.02
From: Dudleyville's Gay Ghetto

Since last post: 5364 days
Last activity: 5350 days

#12 Posted on
i loved that little doggie head tilt he used to give in the days before he talked.

wasn't there a stacker commercial where he was on one of those pieces of playground equipment where there's a horse of something attached to a thick spring and you bounce forward and back on it? maybe if that actually happened more people would have posted about it...


---

It's just you against the group mind.
I like weiners.
Kawshen
Liverwurst



Since: 2.1.02
From: Bronx, NY

Since last post: 3296 days
Last activity: 1556 days

#13 Posted on
Kane puttering along the Boardwalk on the little scooter and high fiving people just RULED.

(edited by Kawshen on 2.3.02 0507)
---

Can you dig it, sucka?
GREGOR THE BAD
Pinkelwurst



Since: 1.3.02
From: Dundee, Scotland

Since last post: 5950 days
Last activity: 5943 days

#14 Posted on
This is gettin` so good, I think I`ll throw a few more in.

Kane tombstoning Tori(twice)
Kane`s first blood advice to Booker T "Don`t bleed!"
Kane kicking Steph right in her loud ugly mouth(backlash)
The headband skit with the ambiguosly gay duo
Kane doing the "whassup" with D-von and the look on UT`s face was classic.

PS: What exactly happened in the Chef Boyardee commercial? I never saw it.
Swordsman Yen
Frankfurter



Since: 16.2.02
From: Shaolin

Since last post: 5275 days
Last activity: 5258 days

#15 Posted on
The Chef Boyardee commercial is where Kane (wearing an apron BTW) placed four cans on a kitchen table, then raised his arms and dropped them like he does to set the ring corners on fire, except this time it opens the cans and the pasta flies out. Later, Kane tries to eat the pasta, but his mask keeps him from doing so, and all he can do is shrug at his predicament.


---

"Say 'what' again. SAY 'WHAT' AGAIN! I dare you, I double dare you, motherf--ker! Say 'what' one more goddamn time!" -- Samuel L. Jackson, Pulp Fiction (1994)
The Goon
Banger
Moderator



Since: 2.1.02
From: Calgary, Alberta, Canada

Since last post: 227 days
Last activity: 201 days

#16 Posted on
I can't remember the circumstances-I think Undertaker was stalking McMahon's house-but Vince came to the ring and implored Kane to stop his brother. Then he took off his mask and it was the Undertaker! Totally took me by surprise.

Off-topic, I've always loved the shock when one wrestler dresses up as another to surprise the fans(and opponent).

eg.
Undertaker as Kane
Jeff Jarrett or Chris Jericho as Doink
DDP as La Parka
Lenny Lane as Chris Jericho
GREGOR THE BAD
Pinkelwurst



Since: 1.3.02
From: Dundee, Scotland

Since last post: 5950 days
Last activity: 5943 days

#17 Posted on
Thank you! It sounds like a damn good commercial!
Scar
Goetta



Since: 2.1.02
From: NS, Canada

Since last post: 2830 days
Last activity: 953 days

#18 Posted on
I can't remember who they were fighting, but Kane and Taker were teaming together and UT tried to teach Kane how to do the last ride. The first time Kane just took the guy and threw him right over his head...priceless.




---

Don't believe anything you hear, and only half of what you see.
Notorious F.A.B.
Pepperoni



Since: 4.2.02
From: Dudleyville's Gay Ghetto

Since last post: 5364 days
Last activity: 5350 days

#19 Posted on
oh good god that was funny! i'm a sucker for those pantomimed conversations to begin with.


---

It's just you against the group mind.
I like weiners.
mskj
Summer sausage



Since: 10.1.02
From: Tennessee

Since last post: 2306 days
Last activity: 2065 days

#20 Posted on
I really liked Kane tombstoning Tori. He was getting massive pops at that time. It was really cool.

It doesn't count but Rock's imitations of Kane are hilarious.


---

Updating Ohio State's basketball record could get to be a chore. Just remember, Michigan sucks.
Pages: 1 2 Next