HitTheSnoozeButton
Boudin rouge



Since: 2.1.02
From: Pittsburgh PA

Since last post: 3789 days
Last activity: 995 days

#1 Posted on
Well, since there have been a lot of "Favorite moments" columns going up, I thought I would throw mine in. Fellow message boarders, whats your Favorite Y2J moment? I'm a mark, and for my money, it was the tainted title win over HHH on Raw. You kind of knew that it wasnt gonna last but still, that crowd pop was unreal.


---

What a Manuever!
Promote this thread!
MarchOfThePigs
Salami



Since: 10.2.02
From: Sudbury, Ontario

Since last post: 6176 days
Last activity: 6107 days


ICQ:
#2 Posted on
I'll go with his debut, that was unreal.


---
Prying open my third eye.
GREGOR THE BAD
Pinkelwurst



Since: 1.3.02
From: Dundee, Scotland

Since last post: 6312 days
Last activity: 6305 days

#3 Posted on
Two Stephanie/Y2J moments:

1.Before/After photos of Stephanie`s "puppies" promos
2.Planet of the Apes promo with Stephanie getting hit by pie.
Eradicator
Kolbasz



Since: 4.1.02
From: Chicago

Since last post: 1541 days
Last activity: 792 days

#4 Posted on
*All his heel fueds in WCW (Malenko, Juvi, Misterio, etc). I think his funniest stuff was with Malenko, though. The list of 1004 four holds has to be his all time best.
*His conspiracy theory skits
*Ralphus and the Jericholic Ninja (what happened to him?)
*His mocking of Goldberg, especially the mocking of his entrance.
*All his bad hair days
*WWF Debut
*Him hanging out with Fink
*Smashing Chyna's thumb with a hammer
*Beating Chyna for the IC title
*The overturned WWF title win over Triple H
*His ongoing fued with Benoit
*His fued with the Rock
*The awesome checkered pants he has been wearing as of late
*The fact that he is the first man to ever to carry around both the WCW title and the WWF title together (and maybe the only if the split happens right after Wrestlemania). It's just unreal when you think about it- he went from underutilized WCW cruiserweight to a history making undisputed champion.

Wow, that's a lot. And I'm probably forgetting some. There is a lack of WWF face moments (besides the HHH match) because he was pretty boring then, as he was in his initial WCW face run.


---

"...the people ran, they ran all right, they ran right to the toilet, pulled their pants down, took one big Hulk-a-CRAP every time you opened your mouth!"
GREGOR THE BAD
Pinkelwurst



Since: 1.3.02
From: Dundee, Scotland

Since last post: 6312 days
Last activity: 6305 days

#5 Posted on
Two more Y2J moments:

1.The whole Benoit rhyming picture scheme before SS 2000.
2.When he gave such people as Britney Spears and Al Gore the "Kane" look.
Divakind
Mettwurst



Since: 19.2.02
From: Charleston, WV

Since last post: 4195 days
Last activity: 4134 days

#6 Posted on
Since no one else has mentioned this, I'll be the first:
Spiking Regal's tea on RAW....Jesus, that was priceless!!

Ladder Match against Benoit at Royal Rumble 2001

Teaming with Benoit to win the Tag Titles from HHH and Austin on 5/21/01.


Super Shane Spear
Bierwurst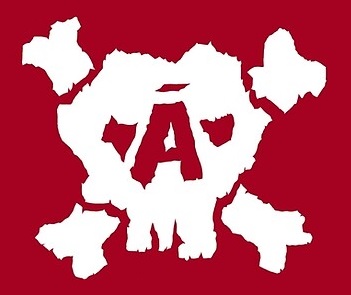 Since: 2.1.02
From: Sector 7 Slums

Since last post: 3291 days
Last activity: 3291 days

#7 Posted on
ARM-BAR!!!


---
Why are you reading this? Go home and watch

Chasing Amy, This is Spinal Tap, The Emperor's New Groove, or Almost Famous.
PinkSkunk
Blutwurst



Since: 2.1.02
From: Edison, New Jersey, America

Since last post: 6151 days
Last activity: 6151 days

#8 Posted on
I personally love him reading his 1,004 holds (#2, ARMBAR!), his introduction to the cruiserweight battle royal in Slamboree 1998, his debut in the WWF(where he first said that he is a "bad mamma jamma"), and his performance at Vengeance(come on, he won the big one!). Chris Jericho, oh what will you do next?


---

...Some fear the Pink...
...But many fear....THE MOUNTIE!
(He's handsome, he's brave, and he's strong, you know)
zoggy1
Chorizo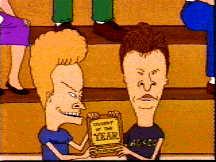 Since: 1.3.02
From: Silicon Valley, California

Since last post: 5244 days
Last activity: 4837 days

#9 Posted on
I remember these gems

Hello Cleveland! - His tribute to Spinal Tap's "where's the ring?"

Conquering the cruisers and getting their little toys too! Back then he would pull that lion tamer/Walls of Jericho out of nowhere and the match would be over.

Hey ref, raise MY hand....again....and again!

His first WWF title win even if it was only for 10 minutes.

Come on baby! arrogant cover - took a while before I saw it on Raw.


Crossface Chicken Wing
Cotto



Since: 5.3.02
From: Long Island, NY

Since last post: 6152 days
Last activity: 6151 days

#10 Posted on
Definitely the WWF debut, probably my biggest ever markout.

And the night he became my favorite, the night of 1004 moves.

Finally, when did he do the Spinal Tap thing? I don't remember that.
Ffej
Boudin rouge



Since: 15.1.02
From: Flatwoods, KY

Since last post: 4022 days
Last activity: 2332 days

#11 Posted on
I became a Jericho fan when he was constantly harassing Dena Malenko and his DEAD DADDY!


---

When you're riding in a time machine way far into the future, don't stick your elbow out the window, or it'll turn into a fossil.
WTF13
Boerewors



Since: 22.1.02

Since last post: 6160 days
Last activity: 6160 days

#12 Posted on
All his WCW work. Comedy-wise, he hasn't done anything as funny in the WWF, but his wrestling has been better.

I marked out bigtime for his WWF debut.
His initial pairing with "The Fink."
The brief feud with Shamrock.


---

"No one has a beer party at Scott Hall's expense!"
dMp
Knackwurst



Since: 4.1.02
From: The Hague, Netherlands (Europe)

Since last post: 20 days
Last activity: 10 hours

#13 Posted on
Originally posted by Ffej

---

I became a Jericho fan when he was constantly harassing Dena Malenko and his DEAD DADDY!

---


*rofl* Bore-us malenko
that was GREAT!
Ron Mysterio, Prince Naki-maki etc..all funny as hell

Basically Chris was hilarious in WCW.
His WWF funny skits have made me chuckle at times but they weren't hilarious.
The Kane, Benoit faces pasted on other ppl/objects are good examples. THe ape/pie thing with Steph was horrible..(and that wasn't Steph's fault btw!)
I kinda hated him in the end of his face run in WWF.
As a heel he is awesome again..




---

"...And I use that to fuck them some place fairly uncomfortable."
"What, like the back of a volkswagen ?"
-Mallrats
zoggy1
Chorizo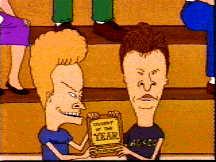 Since: 1.3.02
From: Silicon Valley, California

Since last post: 5244 days
Last activity: 4837 days

#14 Posted on
Originally posted by Crossface Chicken Wing

---

Definitely the WWF debut, probably my biggest ever markout.

And the night he became my favorite, the night of 1004 moves.

Finally, when did he do the Spinal Tap thing? I don't remember that.

---


Oh that was in the WCW days when he was feuding with
Greenberg, late '98? He'd WALK with Ralphus
and the Ninja, open a door, oops that's a closet,
then turn a corner go through a curtain and oops, that doesn't go anywhere, WALK some more, And then he finds
a set of doors, bursts through and gets himself locked outside the arena


Ah here's the recap over at DDT Digest Check the
Fall Brawl one too
Fazzle
Kishke



Since: 2.1.02
From: Wilmington, NC

Since last post: 5278 days
Last activity: 4879 days

#15 Posted on
his fued with Malenko. Hell, the fued made it so Malenko got larger face pops than most of the main event faces. Dean freakin Malenko.

That pop when he pulled off the Ciclope(at least, I think it was Ciclope) mask at the end of the cruiserweight battle royal was freakin massive.


---
evilwaldo
Lap cheong



Since: 7.2.02
From: New York, NY

Since last post: 5108 days
Last activity: 4888 days

#16 Posted on
How could anyone forget the night when Jericho brought the markerboard to the ring for an interview with Gene Mean and proceeded to diagram the conspiracy against him on Nitro.

That and anytime he called Mean Gene, Gene Mean.


---

You're in a desert, walking along in the sand when all of a sudden you look down and see a tortoise. It's crawling towards you. You reach down and flip the tortoise over on its back. The tortoise lays on its back, its belly baking in the hot sun, beating its legs trying to turn itself over. But it can't. Not without your help. But you're not helping.
Swordsman Yen
Frankfurter



Since: 16.2.02
From: Shaolin

Since last post: 5637 days
Last activity: 5620 days

#17 Posted on
The time where Jericho attacked Ken Shamrock. He put Shamrock in the Walls of Jericho while Howard Finkel was taking pictures. Jericho cheesing it up for the camera was great comedy.


---

"Say 'what' again. SAY 'WHAT' AGAIN! I dare you, I double dare you, motherf--ker! Say 'what' one more goddamn time!" -- Samuel L. Jackson, Pulp Fiction (1994)
Parts Unknown
Lap cheong



Since: 2.1.02
From: Darkenwood

Since last post: 19 days
Last activity: 18 days

#18 Posted on
Can someone describe for me, in detail, Y2J's WWF debut? I wasn't watching wrestling at the time (no TV) and have always heard how awesome it was.

Favorite moments:
1. When he called Schiavone "SKEE-a-VONE." Something about it just cracks me up.
2. The first time he beat The Rock for the WCW Title. The pop was freakin' amazing, and I died.
3. When he and Benoit beat Stone Cold and Triple H for the tag titles. That was one of the best matches I've ever seen.
4. "Thanks, Steph. You're the breast...I MEAN, best!"


---

YOU WANT A PIECE OF ME!?! - The immortal, chilling words of...The Shockmaster!
whatever
Bierwurst



Since: 12.2.02
From: Cleveland, Ohio

Since last post: 64 days
Last activity: 8 days

#19 Posted on
YES! dMp and Fazzle mentioned the taunting of Malenko! That was my favorite promo ever! He detailed all the great things his dad did in wrestling, sacrificing time with his family while on the road, and while he was away, his mom was really lonely without him around, and did you ever wonder why Dean and his brother look *ABSOLUTELY NOTHING ALIKE?!?* (7/6/98 - Nitro)

Whoo, that was some of the best taunting I think I've ever heard.

BDC
Chourico



Since: 26.1.02
From: Falls Church, VA

Since last post: 6166 days
Last activity: 5622 days

#20 Posted on
Originally posted by Parts Unknown

---

Can someone describe for me, in detail, Y2J's WWF debut? I wasn't watching wrestling at the time (no TV) and have always heard how awesome it was.

---


Basically, The Rock came to the ring to cut a promo on the Big Show. At a break in his promo, the Countdown to the Millennium starts up. At Zero, some colored lights splash around the arena, then the lights all go out, you can audibly hear fans chant "Jericho, Jericho," followed by some pryo, and the beginning of his original entrance video and original cut of his song starts to play. When the song goes "Break the walls down!" the name "Jericho" appeared on the Titantron to a HUGE pop and there was Chris Jericho, back to the arena, arms extended.

For a much more detailed and superior version, I've taken the liberty of bogarting CRZ's excellent recap from the night in question.

DA ROCK comes out and talks some smack to try to set up a match with the Big Show later tonight - but the Millennium countdown is on the TitanTron (about two minutes late ... but who's counting?) - :16, :15, :14, ... 6, 5, 4, 3, 2, 1 ... lights flash and music plays and ... and ... and ... darkness. Then - An explosion! Oh yes - one word on the TitanTron - and it is JERICHO. Arms out, back to us. "Welcome to RAW ... is ... JERICHO!" Oh yeah - it's CHRIS MONDAY JERICHO at the top of the ramp, scowl, sneer, goofy hairdo and all. They've given him some Connecticut Yankee muzak. "And I am the new Millennium for the World Wrestling Federation! Now for those of you who don't know me, I am Chris Jericho - your - your new hero, your party host and most importantly the most charismatic showman to ever enter your living rooms via a television screen! And for those of you who DO know me, 2.4
6.5 well, all hail the Ayatollah of Rock and Rollah! Now when you think of the new Millennium, you think of an event so gigantic that it changes the course of history. You think of the dawning of a new era. In this case, the dawning of a New Era in the WWF! Thank you - thank you!" Crowd chanting "Rocky." "A new era is what this once proud and profitable company sorely needs! What was once a captivating, trendsetting program, has nowdeteriorated into a cliched - let's be honest - BORING SNOOZEFEST that is in dire need of a knight in shining armour! And that's why I'm here! Chris Jericho has come to SAVE the WWF! Now let's go over the facts. Television ratings - downward spiral. Pay-per-view buyrates - plummeting. Mainstream acceptance - nonexistent. And reactions of the live crowd - complete and utter silence! And I know why you're silent! You're silent because you're embarrassed to be here! And quite honestly, I'm embarrassed for you! And the reason why you're embarrassed is because of the steady stream of uninteresting, untalented, mediocre 'sports entertainers' where you're forced to cheer for and care for - no wonder you're not cheering! You could care less about every single idiot in that dressing room...and especially this idiot in the centre of the ring. You people have been led to believe that mediocrity is excellence. Uh uh...JERICHO IS EXCELLENCE. And now, for the first time in WWF history, you have a man who can entertain you! You have a man who is good enough for you! You have a man who can make you jump up off your chairs, raise your filthy fat little hands in the air and scream 'Go Jericho Go! Go Jericho Go! Go Jericho Go!' Thank you. The new Millennium has arrived in the WWF - and now that the Y2J problem is here - this company, from the front office idiots to all the amateurs in the dressing room (including this one) to everybody watching tonight, will never - e-e-e-ever - be the same - agayn!" Rock slowly raises his mic to his lips. "After three boring minutes, the Rock says know your role and SHUT YOUR MOUTH! How dare you, little jabrone, come on the Rock's show and not even have the class to introduce yourself? What is your name?" "I told you--" "IT DOESN'T MATTER WHAT YOUR NAME IS! The Rock says you talk about your Y2J plan, well the Rock has a little plan of his own, and it's call the KY Jelly plan, which-- which means the Rock is gonna lube his size 13 boot real good, turn that sumbitch sideways and stick it straight up your candy ass! If ya smeeeeeeeellll....." Jericho makes funny faces...then walks off. Man, I don't know about you, but this pretty much rocked the casbah for me. Well, I could have done without the Rock, but... ha!

I'm so watching my tape of this when I get home!

BDC


(edited by BDC on 7.3.02 1040)
---
"Hitler had pieces of flair that he made the Jews wear."
Pages: 1 2 Next