James F'n X
Bockwurst



Since: 2.1.02
From: Seattle, WA

Since last post: 4419 days
Last activity: 4386 days

#21 Posted on
Here's my favorite themes...

Hollywood Blondes - This is a fucking great piece of music. Too bad Marty Janetty and Greg Valentine bastardized it later in WCW's run.

Billy Kidman - This new metal theme just connected to me... maybe it helps that I was a Kidman mark even before the Flock back when he was enhancement talent on Worldwide... I dunno...

Owen Hart (final) - His last heel theme was really damn cool. God Bless.

Mankind (original, entrance and exit) - Very underrated themes, both of them.


---

"You won't cry, I won't SCREAM...."
WaxyBo
Cotto



Since: 2.1.02
From: New York

Since last post: 1879 days
Last activity: 1598 days

#22 Posted on
Pretty much ALL the musical markouts, even though they're not "official".
(Except of course for the WWF's theft of Kurt Angle's musical markout).

Booker T.

PRIME TIME Elix Skipper.

Ric Flair.

Austin's "Pancakes" Disturbed theme.

Probably some more, too.


---

Subversia: It's Spanish for "Home of the Whopper"

The SWF: It's Magically Delicious

In This Very Ring: This guy, this is the guy...
Omar Padilla
Chourico



Since: 3.1.02

Since last post: 292 days
Last activity: 292 days

#23 Posted on
1 The Hart Foundation...that song kicked ass

2 Bret Hart's LAST WCW theme music. His first WCW version was just SAD

3 Evil Doink..'do, do, do, do, do , do, do, do, do, do..waaaaaaaaaaaaah, waaah'

4 Fabulous Rogeaus Bros....'We don't like heavy metal, we don't rock n roll. All we like to listen to is Barry Manilow'

5 Owen's theme from his 'Black Hart' run.

others...Midnight Express, Rockers, Brood, Christian, Chris Jericho
Texas Kelly
Lap cheong



Since: 3.1.02
From: FOREST HILLS CONTROLS THE UNIVERSE

Since last post: 258 days
Last activity: 20 days


ICQ:
#24 Posted on
In no particular order:

"You know I gotcha... yeah... Break the walls dowwwwnnnn!!"
"Are you ready...?? They think they can tell us what to do..."
"Christiaaan!! Christiaaan!! At last you're on your own..."
Daa.. daa.... daa........ DAA DAA!!......... *boom boom boom boom*
"Exit light; enter night; take my hand... we're off to Never-Never Land..."

BTW, IMHO, Austin's Disturbed theme SUCKED.


---

What?
Fazzle
Kishke



Since: 2.1.02
From: Wilmington, NC

Since last post: 4911 days
Last activity: 4513 days

#25 Posted on
Oh yeah, I got one more pick.

Mark Henry's music. Yeah, it sucked, but I still have hilarious memories of it from Wrestlemania 2000.

Putting Henry's music up to Shamrock's video produces much hilarity. Right at the time you hear "It's sexual baby" Shamrock's video flashes to a danger sign.


---
A Fan
Liverwurst



Since: 3.1.02

Since last post: 4891 days
Last activity: 4891 days

#26 Posted on
These are the songs I would love to walk into a room with when half the room is against him and the other half is rooting for me. I used to call these scenerios, my weekly fraternity meeting.

5. No Chance in Hell. When I had power I'd impeached people, I guess this fits when I am in office.

4. 2001. Last year, I felt like the old timer, so Flair's music used to fit since I was old and still the dirtiest player in the game. WOOO!

3. Mick's Car Wreck Theme. Sometimes, you have to get the people on your side going espically when things look grim. I also look like a mini-Mick at times. And used to like having fun and doing stupid things.

2. My Time. My follow brother used to say I am the HHH of the fraternity. MAinly, because I could careless about people's emotions and I was the best debater. I used to make people cry in meetings. I am the Game.

1. Austin's Distrubed Theme. I would purposely not come to a meeting till the very end. Then, I'd pop in during the height of the conversation when things were coming to a head and shake things up. That would ususally end the meetings in choas.

A Fan- I miss me college days

Spiraling_Shape
Bierwurst



Since: 2.1.02
From: PA

Since last post: 1 day
Last activity: 16 hours

#27 Posted on
Originally posted by BobHollySTILLRules
---
4. Billy Gunn: "Assman" or "Look at all I got". Both of those themes are classic. I wish I knew who that guy who sang them is, he needs to put out an album, I know I'd buy it. Either one of those songs can get a laugh out of people who don't watch wrestling and yet, by the end of the song, they're hooked on it

---
And I think you're fat. So how do you like me now?
---


Oh it`s damn true, both of Monty`s theme songs are hillarious. And the current "Gumbo" tag-team gimmick fits the I`ve Got It All lyrics pretty well. "On occasion, my reflection puts even me in awe..cause I`ve got it all! Whooaahooo!"

Jericho`s theme is probably my favorite, I don`t know if I`ll ever get tired of it. And The Mountie`s is a classic, I was so glad to have tracked it down on Napster.
Papercuts!
Potato korv



Since: 3.1.02
From: Springfield, Mo.

Since last post: 5799 days
Last activity: 5709 days

#28 Posted on
Everyone's forgetting Jake the Snake's theme at the heighth of his career. It was very ominous and foreboding. I'll never forget the look on Ted DiBiase's face as he stood in the ring during the Royal Rumble 1990 (I'm pretty sure that was it -- it was during theirfued) after eliminating all comers and Jake's music hit.

Speaking of music, did anyone ever notice how similar The Ultimate Warrior's entrance was to The Rockers?


---

Jason Baldwin
Head Writer, 4-Color Review
And the guy behind PAPER CUTS!
Every Thursday, only at 4-Color Review
http://4colorreview.com
rte66usa
Polska kielbasa



Since: 2.1.02

Since last post: 5957 days
Last activity: 5952 days

#29 Posted on
5. Ultimate Warrior (WWF)
4. Dude Love
3. Mankind (original intro/outro)
2. Shane Douglas (ECW - "Perfect Strangers")
1. Kane

I changed the channel when I heard Doink's music...Once for five years.
joecollins
Chorizo



Since: 2.1.02
From: Lititz, PA

Since last post: 5009 days
Last activity: 5009 days

#30 Posted on
One of my favorite wrestling themes was the theme used for the Lex Luger/British Bulldog "Allied Powers" theme. It was kind of a neat mix of both their musics, sort of a funk up Union Jack. That's what the British National Anthem is called, right?

It went like this: dum dum dum da da da da dum da da da dum dum... dum dum da da da dum dum dum da da da.

Or something.

Maybe I can find it on Morpheus.


---

http://www.joecollins.net/
Loosie
Boudin rouge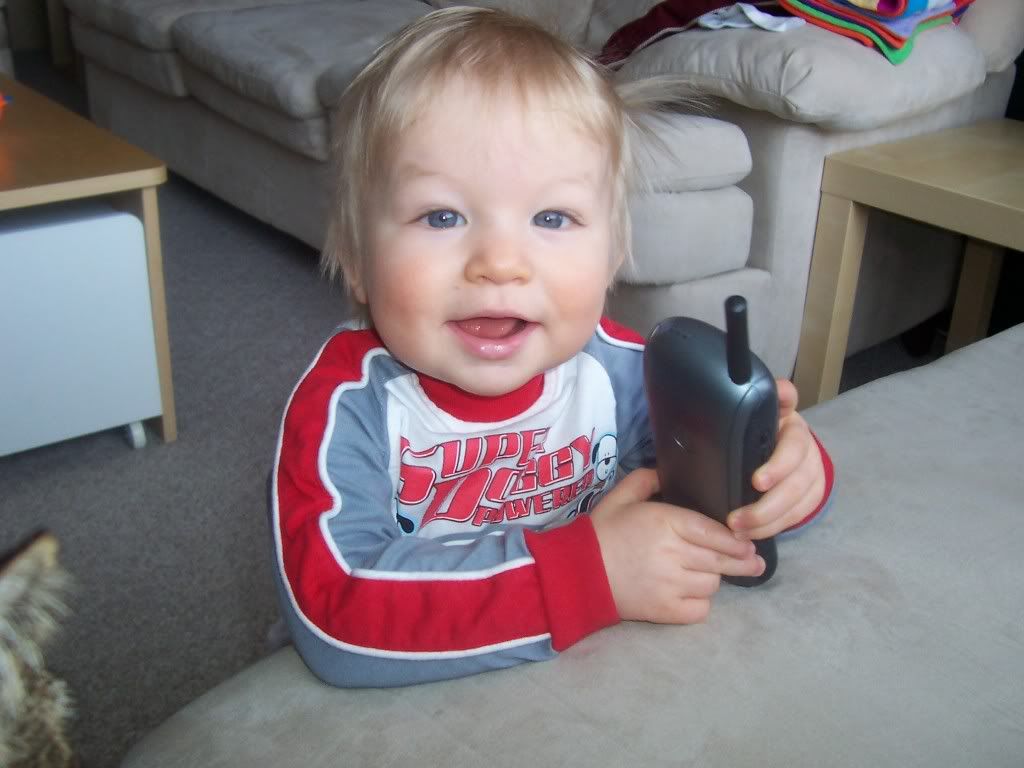 Since: 2.1.02
From: Kitchener, Ontario

Since last post: 2447 days
Last activity: 31 days

#31 Posted on
HHH's Motorhead Theme
Austin's Disturbed Theme
Edge's Rob Zombie Theme
Jericho's Theme
Test's theme

Brew i'm shocked you didn't put Test's theme in your list.


---

---------------------------


Loosie.

Your friendly nieghbourhood Canadian.



The SWF:

Our EZBoard

Our WebSite

We Think We Know What It Stands For.
flaming mo
Mettwurst



Since: 2.1.02
From: Boonville MO

Since last post: 5489 days
Last activity: 5488 days

#32 Posted on
1. Angle
2. Jericho
3. Austin's disturbed music
4. CHRISTIAN~! CHRISTIAN~!
5. D'Lo Brown-you betta recognize

Worst
Test-just to irritate Brew!
PinkSkunk
Blutwurst



Since: 2.1.02
From: Edison, New Jersey, America

Since last post: 5785 days
Last activity: 5785 days

#33 Posted on
I am partial to RVD's ECW theme (Pantera-"Walk"), Ric Flair's theme, Stone Cold Steve Austin's current theme, HHH's 3rd theme (Motorhead-"The Game"), and-of course-THE MOUNTIE!!!!


---

...Some fear the Pink...
...But many fear....THE MOUNTIE!
(He's handsome, he's brave, and he's strong, you know)
Yun
Salami



Since: 2.1.02
From: Just outside Dudleyville

Since last post: 4579 days
Last activity: 4527 days

#34 Posted on
1. The Undertaker's "Ministry" (From Volume 4)
2. Sting's "Crow" Theme
3. The Hardyz' Theme
4. Bret Hart's WWF Music
5. The Ultimate Warrior's WWF Music


---

Once you start down the smark path, forever will it dominate your destiny.



Yun Cheolsu (FKA Cactus Jon)
Foley Mark
Raven Mark
Kane Mark
Hardy Mark
Just Plain Mark
Author
Musician
and
High Priest of the Temple of Spork
Ender
Blutwurst



Since: 2.1.02

Since last post: 5298 days
Last activity: 3228 days

#35 Posted on
1- Christian's old theme
2- HHH- It's my time
3- HHH- The Game
4- Bret's last WCW theme
5- Vampiro/Adrian Byrd (or Bird?)/Kidman's WCW theme
Freeway
Scrapple



Since: 3.1.02
From: Calgary

Since last post: 1638 days
Last activity: 1326 days

#36 Posted on
Freeway420's Top Five:

-The Undertaker (original): Nearly pissed my pants when I first heard it live... Creepy, freaky...and perfect for the Dead Man.

-The Million Dollar Man: "Money, money, money, money, money, money..." Heelish & annoying, just like DiBiase...

-Stone Cold Steve Austin (original glass-shattering): Classic, erupts the crowd just as the glass breaks.

-D'Lo Brown (You're Lookin' At the Real Deal Now...): Sue me, I'm a D'Lo mark. And the music makes me go "Hey, it's D'Lo!".

-Triple H (Old School): This is the Chris Warren Band "One, two, this thing on?" version...WITH lyrics... After the first couple seconds, everybody knew that business was about to pick up because THE GAME was close at hand.


---

Benoitaholic #258
Stephanie
Landjager



Since: 2.1.02
From: Madison, WI

Since last post: 1855 days
Last activity: 16 days

#37 Posted on
In no particular order:

* The Midnight Express - "Chase" (Giorgio Moroder: "Midnight Express" Soundtrack)

* "The Modern Day Warrior" Kerry Von Erich - "Tom Sawyer" (Rush: "Moving Pictures")

* The Fabulous Freebirds - "Freebird" (Lynyrd Skynyrd: "Pronounced Leh-Nerd Skin-Nerd")

* The Road Warriors - "Iron Man" (Black Sabbath: "Paranoid")

* The Sandman (ECW) - "Enter Sandman" (Metallica: "Metallica")

* Mick "Mankind" Foley - "Wreck" (WWF: "Volume 4")

* Undertaker & Kane - The Pipe Organ Intros (WWF: "Volumes 2 & 3")

* "The Macho Man" Randy Savage - "Pomp and Circumstance" March #1 (Sir Edward Elgar: "Pomp and Circumstance" Marches, Opus 39)

* "The Nature Boy" Ric Flair - Introduction to "Also Sprach Zarathustra" (Richard Strauss: "Also Sprach Zarathustra", Opus 30)

Steph


---

I'm going twenty-four hours a day...I can't seem to stop
- "Turn Up The Radio", Autograph
Rush4Life
Kolbasz



Since: 2.1.02
From: Tacoma, WA

Since last post: 92 days
Last activity: 69 days

#38 Posted on
1. HHHs My Time theme (but from Survivor Series 2000) it had this kind of sinister undertone to it and there were no words. I think it was the coolest.

2. Randy Savage's WWF theme...The WCW theme sucked

3. Ric Flair. Most recognizable theme ever!

4. The Rockers. Had lots of energy, like the team did

5. Steve Austin's very first theme. Was very dramatic of the times and it seemed to fit him for a little bit but didnt last long


---

Rush4Life

"I believed what I was told, I thought it was a good life, I thought I was happy. Then I found something that changed it all...." -Anonymous, 2112
Big Bad
Scrapple



Since: 4.1.02
From: Dorchester, Ontario

Since last post: 31 days
Last activity: 3 days

#39 Posted on
Speaking of theme songs, I truly hope that HHH doesn't start using 'Beautiful Day' as his new entrance music. First of all, I can't believe that U2 would allow it. Second, I'm a big U2 fan, and quite frankly don't want to see a great song like BD be associated in the company of such drek like 'Rollin' and 'Whatever The Hell That Rob Zombie Song Is That Edge Uses.'


---

I was born in a manger, like that other guy. You know, he wore a hat?
Tragic1
Chourico



Since: 2.1.02
From: Rolling Meadows, Illinois

Since last post: 5704 days
Last activity: 5695 days

#40 Posted on
HHH- "The Game" by Motorhead
Undertaker- Version from Volume #3
Slick- "Jive Soul Bro"
Hulk Hogan- "Real American" by Rick Derringer (originally for Windham and Rotundo!)
SCSA- Disturbed version
Steve Blackman- most recent version and not that god-awful "Steve Blackman, Martial Artist" one he used to have.
Pages: Prev 1 2 3 4 5 Next