Quezzy
Scrapple



Since: 6.1.02
From: Pittsburgh, PA

Since last post: 2 days
Last activity: 4 hours

#22 Posted on
Originally posted by lmo911
---
Man I'm supised that Quezzy forgot Battle of the Go-Bots
---


Best TV show EVAR!! I just didn't mention it before because none of the other shows deserved to be mentioned in the same post as the Challenge of the Go-Bots.
bigwavedave
Blutwurst



Since: 3.1.02
From: morro bay ca

Since last post: 5658 days
Last activity: 5658 days

#23 Posted on
I don't neccessarily ENJOY Excess, I just watch for the guest and "from the vault."

some other shows I like that I didn't mention; That 70's show, Grounded for life, Alias , Dark Angel, Charmed, Dexter's Lab, PowerPuff Girls, and Daria (she's back, yeah!!!)


---

"My parents said I could be anything, so I became an ASSHOLE!"
Fazzle
Kishke



Since: 2.1.02
From: Wilmington, NC

Since last post: 4912 days
Last activity: 4514 days

#24 Posted on
Shows I normally watch:

Sunday: Simpsons, Malcolm in the Middle, Sex and the City, and, if I remember, The Man Show.

Monday: Raw

Tuesday: That 70's Show, Undeclared(only by default because there isn't shit on), and 24

Wednesday: Grounded for Life and Titus

Thursday: Family Guy (Don't get Smackdown here.)

Friday: Invader ZIM

Saturday: Abso-friggin-lutely nothing.


---


(edited by Fazzle on 17.1.02 0617)
JayJayDean
Scrapple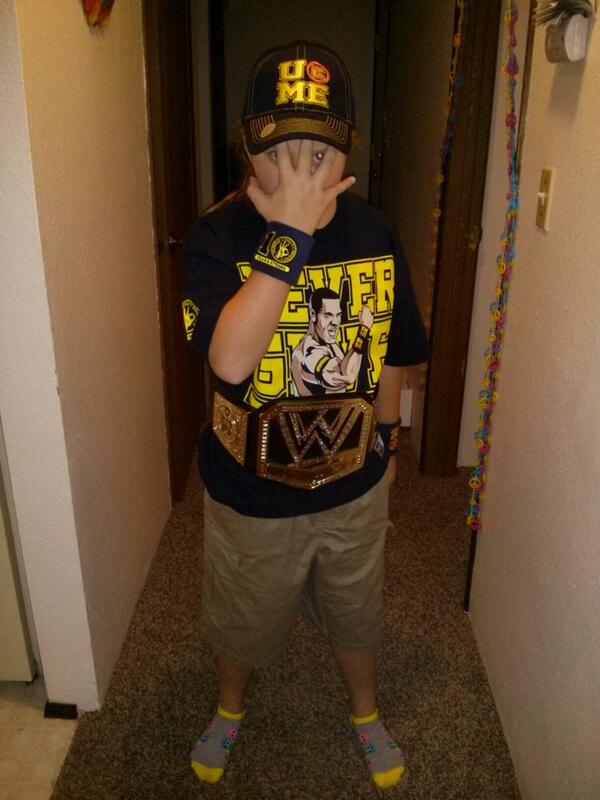 Since: 2.1.02
From: Seattle, WA

Since last post: 875 days
Last activity: 453 days

#25 Posted on
Note: Half the time we're taping these, since my better half can't stay up past 9:00 these days, but here goes...

Sunday -- Alias while taping Sex in the City (for now), unless Alias is a rerun

Monday -- Raw (if the spoilers say it's worth watching...bless the internet) or it's PlayStation 2

Tuesday -- more PlayStation 2

Wednesday -- That 70s Show, and Titus

Thursday -- Friends, Will & Grace, and ER (parts of SmackDown, too)

Friday, Saturday -- Pretty much nothing except sports if we're stuck home
Shem the Penman
Toulouse



Since: 16.1.02
From: The Off-Center of the Universe (aka Philadelphia)

Since last post: 1598 days
Last activity: 1397 days

#26 Posted on
I don't really watch that much TV (he lied through his teeth). The only shows I make a point of catching on a regular basis are 24 and Buffy.

I watch Alias sometimes, but always find myself sneering at the characters. Ditto Enterprise.

I enjoy The Weakest Link when I get a chance, but I wish they'd get off the gimmick/"celebrity" kick and just go with regular people more often. Anyone see the half-hour version?

The Cartoon Network's always good for a watch, especially Dexter or the Powerpuff Girls. Ditto SpongeBob SquarePants or the Fairly Oddparents.

Oh, and Raw and Smackdown, of course.
The Big Kat
Kishke




Since: 11.1.02
From: Austin, TX

Since last post: 1795 days
Last activity: 20 hours

#27 Posted on
Raw/Smackdown
Sportscenter
Seinfeld
The Simpsons
Ed
The Drew Carey Show
Whose Line is it Anyway?
Friends
Saturday Night Live
24
Law and Order (both)


---

-The Big Kat
"It's not that I'm lazy, it's that I just don't care." -Peter Gibbons, Office Space
Zeruel
Thirty Millionth Hit
Moderator



Since: 2.1.02
From: The Silver Spring in the Land of Mary.

Since last post: 397 days
Last activity: 339 days

#28 Posted on | Instant Rating: 4.05
Current shows:

Red Dwarf
Ab Fab
Drew Carrey
Simpsons
King of the hill
I know i will love That 80's show [punk rock women are just tooo hottt]
Junkyard wars
all those robot fighting shows
starting to watch Buffy, but it's only to see Band Camp girl [droolllllllllll]
i know i'm forgetting some, it's 4:30am

past fav's
MASH
Whose line is it anyway (brit version)
Iron Chef
Black Adder
Fawlty Towers
Blake's Seven
DR. WHO
Are you being served?
The Thin blue line
CHEF!
The young ones
Monthy python
Adventures of Briscoe County Jr.
[the list goes on...]


---

R-D-Z
Spaceman Spiff
Knackwurst



Since: 2.1.02
From: Philly Suburbs

Since last post: 90 days
Last activity: 8 hours

#29 Posted on
Newsradio~!

Others: Ed, Oz, Simpsons, Futurama, 24, Seinfeld, Adult Swim block (moreso Sea Lab, Aqua Teen, Harvey Birdman, & Space Ghost), Sopranos, Wrestling (duh!)


---

Matthew: You would've loved it, David. A week in a foreign country, strange people, strange customs...
Dave: Oh, I know what you mean. I've been to Canada.
Loosie
Boudin rouge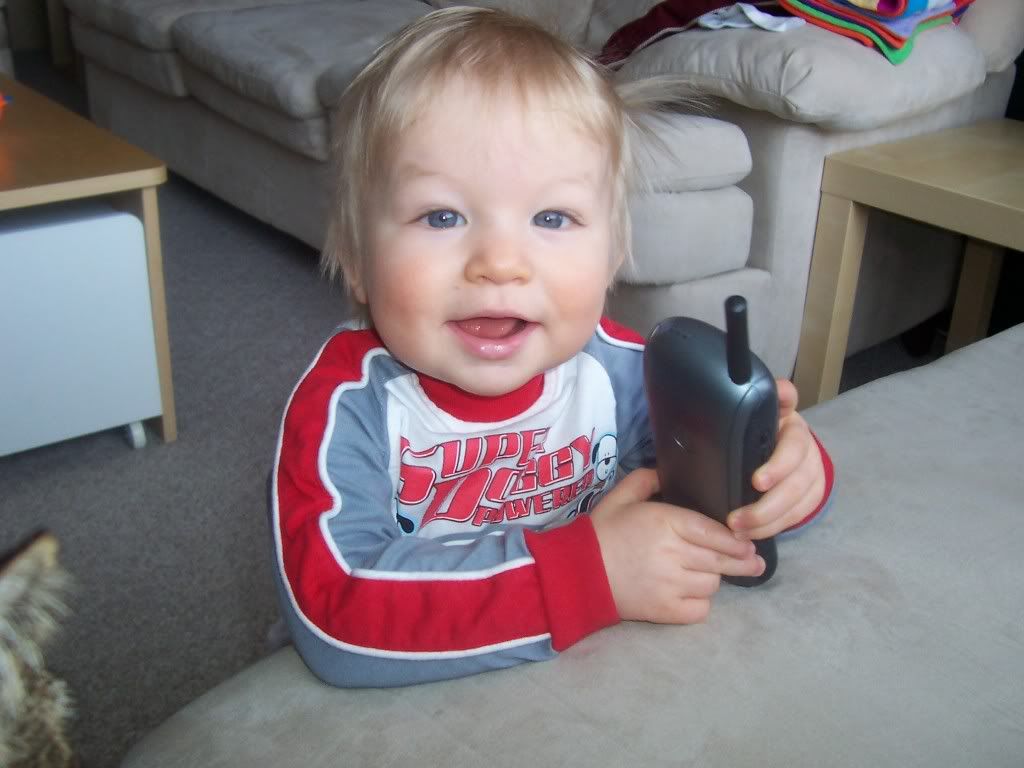 Since: 2.1.02
From: Kitchener, Ontario

Since last post: 2448 days
Last activity: 32 days

#30 Posted on
Show's I currently watch:

RAW/Smackdown, the occasional Heat and Exxess. Every Leaf Game (even when it conflicts with wrestling I just use a liberal dose of channel surfing) That 70's Show, MASH (THANK YOU PRIME!!!) That about covers it.


---

Loosie.
Your friendly nieghbourhood Canadian.

The SWF:
Our EZBoard
Our WebSite
We Think We Know What It Stands For.
dMp
Knackwurst



Since: 4.1.02
From: The Hague, Netherlands (Europe)

Since last post: 1 day
Last activity: 10 hours

#31 Posted on

Usually the Netherlands is two years behind with shows..
Or showing Reruns..

But my favorites must be Charmed (damn, story lines are awesome!!and don't forget the babe factor), Most Cartoon Network shows, DragonBall Z, Spin City..I am sure I am forgetting alot of things now..


---

"...And I use that to f*ck them some place fairly uncomfortable."
"What, like the back of a volkswagen ?"
-Mallrats
DrewDewce
Bratwurst



Since: 2.1.02
From: The Derby City

Since last post: 73 days
Last activity: 50 days

#32 Posted on
Some of my favourite obscure tv shows:

It's Your Move - With Jason Bateman and the guy who played Steve on Married With Children. USA used to show the reruns of that back in the early 90's in the afternoon. Wish someone else would, y'know when I have a VCR handy :-(

Cupid - With Jeremy Piven and Paula Marshall. Great show that I found out about about 3 weeks before it was cancelled. I've got a few of them on tape, and wish Lifetime or Oxygen or some other like-minded channel would show them.

Pig-Sty. This was one of UPN's (I think it was them, and not the WB) first shows. It had 5 single men living in a very large apartment in New York. Another one that I have a few of on tape, but not nearly enough.

As for stuff on now, I enjoy the rasslin', the Simpsons, Ed, Law & Order: SVU, CSI, and Smallville. I also like catching Seinfeld in reruns. I'm still trying to get back to a point where I can watch Cheers again. It comes and goes.
Ffej
Boudin rouge



Since: 15.1.02
From: Flatwoods, KY

Since last post: 3657 days
Last activity: 1966 days

#33 Posted on
All time has to be WWF Wrestling Spotlight with Sean Mooney and the Macho Man. Talk about chemistry! All American wrestling with Mean Gene and Hillbilly Jim was ggod as well.

Seriously Seinfeld was the greatest show ever put on television. Simpsons being a close second. Now Matt Groening book Raw, that would be something.

I am huge mark for the West Wing and used to be for Northern Exposure.

As for cartoons I am a product of Transformers generation so I love the old TF cartoons. I think I still like He Man, but haven't see a He Man episode in about 10 years. GI Joe was quite good, though I am convinced Lifeline was that one "Don't Ask Don't Tell" Joe.

As far as sports go I love PTI on ESPN. Kornheiser and Wilbon are great at what they do. I also love Sportscenter. As for ESPN someone needs to give Chris Connelly and Unscripted the boot. Go back to MTV Chris. Give the book on that show to the Sports Guy. Could you imagine Simmons interviewing Hogan that day? Someone who actually enjoys and watches wrestling in the mainstream media. Simmons rocks.


---

At first I thought, if I were Superman, a perfect secret identity would be "Clark Kent, Dentist," because you could save money on tooth X-rays. But then I thought, if a patient said, "How's my back tooth?" and you just looked at it with your X-ray vision and said, "Oh it's okay," then the patient would probably say, "Aren't you going to take an X-ray, stupid?" and you'd say, "Aw f*** you, get outta here," and then he probably wouldn't even pay his bill.
haz
Landjager



Since: 2.1.02
From: Whitby, Ontario, Canada

Since last post: 1406 days
Last activity: 70 days

#34 Posted on
Right now...

Monday - RAW (MNF during FB season)

Tuesday - ?? Nothing really, my wife watches Judging Amy

Wednesday - The West Wing, Law & Order

Thursday - ER

Friday - TV on Friday night??

Saturday - TV on Saturday night??

Sunday - ?? Not usually watching (ESPN FB during the season)

Overall, West Wing and ER are the best right now.


Historically,

The best shows ever are MASH, Cheers and Hogans Heroes...


---

----------
Hello Ladies...
----------
Slestak
Salami



Since: 2.1.02
From: Oklahoma City

Since last post: 5764 days
Last activity: 5698 days

#35 Posted on
The only shows I make it a point to watch are RAW, Twenty-Four, Friends, Simpsons, Malcom in the Middle, and Alias. Everything else is incidental.

I also watch the syndicated hour of Friends every evening (6-7 pm), unless it's one I've seen a eleventy-million times, then it's King Of The Hill.

Sometimes I'm a sucker for those Real World marathons they have on Saturdays on MTV.


---
Eatin' fruit and bein' cool
bash91
Merguez



Since: 2.1.02
From: Bossier City, LA

Since last post: 2133 days
Last activity: 233 days

#36 Posted on
TV, who watches tv. I listen to tv a lot during the day while the kids watch things like OSWALD (currently on and horrifying since one of the voices in the show is done by Squiggy). When the kids are in bed, the tv gets turned off since Tricia is studying for the Michigan bar exam except for Good Eats (Alton rules), The Naked Chef, Iron Chef, the rare occasion when the Purdue women's basketball team is on, and Wrestling. We might turn on Sportscenter or CNN when she gets done with that night's studying.

Tim


---

A wife with a copy of CIV III and her third different bar exam in as many years is a bad combination.
"Verhoeven's _Starship Troopers_: Based on the back cover of the book by Robert Heinlein."
pieman
As young as
he feels



Since: 11.12.01
From: China, Maine

Since last post: 6 days
Last activity: 4 days


ICQ:
#37 Posted on | Instant Rating: 8.21
Man bash, that sounds like our house! I still shake my head that Oswald is voiced by Kevin Arnold, fer chrissakes.

And you're the first of anyone I know who has heard of Alton Brown (or at least admitted to it). Did the Scrap Iron Chef one last week? That was very good.


---

He's Rolie Polie Olie - and in his world of curves and curls, he's the swellest kid around.
bash91
Merguez



Since: 2.1.02
From: Bossier City, LA

Since last post: 2133 days
Last activity: 233 days

#38 Posted on
As I said earlier, Alton Brown rules!! Scrap Iron Chef was a truly great show, but I still think that my favorite is the Thanksgiving episode/mockumentary where Marsha is being held hostage in exchange for food. His recipe for gingersnap encrusted ham made for a truly spectacular Christmas dinner. He's probably my favorite host although Tricia, the wife, holds out for Jamie Oliver.

Kevin Arnold = Oswald = weird! However, I'm not sure if that can compare with the fact that the music and sound effects for Rugrats is done by Mark Mothersbaugh, aka the creative force behind Devo.

Tim


---

A wife with a copy of CIV III and her third different bar exam in as many years is a bad combination.
"Verhoeven's _Starship Troopers_: Based on the back cover of the book by Robert Heinlein."
Pages: Prev 1 2