Freeway
Scrapple



Since: 3.1.02
From: Calgary

Since last post: 1642 days
Last activity: 1330 days

#1 Posted on
Just wonderin' what everybody's favorite TV shows are? I personally love Scrubs, Ed, and underGRADs. Whatever happened to underGRADS anyways?


---

Benoitaholic #258
Promote this thread!
spf
Scrapple



Since: 2.1.02
From: The Las Vegas of Canada

Since last post: 963 days
Last activity: 382 days

#2 Posted on
Outside of Raw/Smackdown, the only show I make an effort to see every week when it's on is Oz. I wish the WWF writers were half as sharp as these guys when it comes to keeping a ton of storylines juggling at once. Though I must say the creepy Luke Perry visions are a bit weird even for this show.


---

There, I feel better now.
Mike Phoenix
Chorizo



Since: 8.1.02
From: Pittsburgh, PA

Since last post: 5353 days
Last activity: 5353 days

#3 Posted on
I used to watch Ed very closely, and now I'm sad that I don't have the time to... I try to watch Enterprise often, as well, as I like that show...


---

---=---:---=---
[Look up a line]
Wow, that belt looks like crap... I'll take it and carry it around for years and see if people can take it away from me... What? What was that? You mean even THIS belt doesn't matter! What? I'm insulted! Get away from me you... you... defiler!

Fully Technical Wrestling http://clubs.yahoo.com/clubs/fullytechnicalwrestling
Quezzy
Scrapple



Since: 6.1.02
From: Pittsburgh, PA

Since last post: 1 day
Last activity: 16 hours

#4 Posted on
Favorite all time or current?

Current Favorites - Smallville, all the cartoons on Adult Swim (Cowboy Bebop, Home Movies, The Brak Show, Space Ghost Coast to Coast, Aqua Teen Hunger Force, Sealab 2021), Conan O'Brien

All time Favorites - The Tick (animated), M.A.S.K., Transformers

Ok, so i like the cartoons.

Pretty much all the shows i watch come on Sunday, Monday, and Tuesday nights, then the rest of the week i mostly just watch sports and Conan O'Brien.
bigwavedave
Blutwurst



Since: 3.1.02
From: morro bay ca

Since last post: 5660 days
Last activity: 5660 days

#5 Posted on
What I watch on a consistent Basis.
Everyday; Buffy on FX

Monday: Raw, drop in on Angel during breaks ( I've kind of lost interest in it though, which I find odd since I'm a Huge Buffy Fan.)

Tue: Buffy. on FX and UPN

Wed. the tape of Tuesdays Lucha Libre. was watching Enterprise when it wasn't reruns

Thur: SD of course

Fri: Sabrina

Sat: Excess

Sun: Heat and then the weeks episode of Sopranos on DVD (no more free Cable, they fried the "special cable boxes" when they swithced line ups on us, booooo!)



---

"My parents said I could be anything, so I became an ASSHOLE!"
cfgb
Bierwurst



Since: 2.1.02
From: Ottawa, Ontario

Since last post: 276 days
Last activity: 18 hours

#6 Posted on | Instant Rating: 7.87
Sat: Excess

You ENJOY that show?!?


---


Contact cfgb
Visit my homepage
ekedolphin
Scrapple



Since: 12.1.02
From: Indianapolis, IN; now residing in Suffolk, VA

Since last post: 10 days
Last activity: 6 hours

#7 Posted on
I am of course a big Star Trek: Deep Space Nine nut, although I can't seem to find it in my area at the moment. Here's hoping my collection of taped episodes holds out long enough for them to get off their asses and release on DVD! Yay!

I recently saw "The Education of Max Bickford" (I think that's the name) while over at Applebee's on my lunch break. That's a very good show, from what I can tell.

I'm also liking the new Trek series, Enterprise. But it's been awhile since I've been able to see it.

Oh, yes, almost forgot one of the funniest shows on television-- Whose Line is it Anyway? Both the American and British versions of the show are absolutely hysterical, with no less than ten laugh-out-loud moments every episode.

I personally prefer the American version of the show, because the African-American comedian (I don't remember his name) on the show is absolutely funnier than hell. Particularly when he imitates women during the Dating Game segments.

Definitely worth a look-see.

And that, as they say, is that.


---

"Bow-wow-wow, yippee-yo-yippee-yay, Oil of Olay all day, every day!"

--Disco Inferno, mocking Konnan's rap song

For the best in e-wrestling visit New Era Wrestling.
chuckc14
Summer sausage




Since: 2.1.02
From: Nashville

Since last post: 4516 days
Last activity: 2905 days

#8 Posted on
"Undeclared" (Fox Tuesday night) is friggin hilarious. Other than that...the Simpsons
---

"I am disrespectful to dirt! Can't you see that I am serious?" - Mr. Sparkle
Quezzy
Scrapple



Since: 6.1.02
From: Pittsburgh, PA

Since last post: 1 day
Last activity: 16 hours

#9 Posted on
Man I forgot about Whose Line Is It Anyway, that is an awesome show. And if you prefer the American version (which I do) it comes on twice a night on the ABC Family channel at 9 pm (central time zone). And the African American's name I believe is Wayne, i think last name Brady?
dunkndollaz
Banger
Back to Back Survivor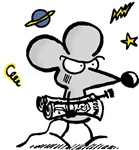 Since: 3.1.02
From: Northern NJ

Since last post: 28 days
Last activity: 1 day

#10 Posted on
IRON CHEF !!!!! and Frasier, CSI (Marg Helgenberger has always been a favorite), Friends (for classic Joey lines & looks) and Alias.........guilty pleasure that I normally wouldn't admit to would be the rare glimpse of The Lost World


---

Stylin' and Profilin' - Custom Made from Head to Toe.....courtesy of Michael's of Kansas City
210
Blutwurst



Since: 2.1.02
From: St Paul, MN

Since last post: 5661 days
Last activity: 5661 days

#11 Posted on | Instant Rating: 10.00

I'm a HUGE West Wing guy. Best damn show on TV.

Enterprise kicks.

Ed is pretty good.

Dark Angel should be back on Tuesdays, and it sucks its on Fridays.

Family Guy is comedy genius.

And of course, the Simpsons.


---
Minnesota is so hot
flaming mo
Mettwurst



Since: 2.1.02
From: Boonville MO

Since last post: 5493 days
Last activity: 5492 days

#12 Posted on
ER
Cheers
Simpsons
Seinfeld
All in the Family
Sportscenter

DJ FrostyFreeze
Scrapple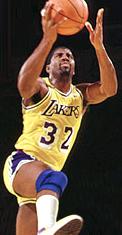 Since: 2.1.02
From: Hawthorne, CA

Since last post: 158 days
Last activity: 5 days

#13 Posted on | Instant Rating: 4.95
Law and Order (Both)

Whose line is it anyway? (Both)

Any wrestling show (Except XPW)

The Simpsons

Jerry Springer
(I know they dont get to fight anymore, but I still think that show is HILARIOUS.)

Conan O'Brien

David Letterman


---
pieman
As young as
he feels



Since: 11.12.01
From: China, Maine

Since last post: 2 days
Last activity: 1 day


ICQ:
#14 Posted on | Instant Rating: 8.21


ER
Ed
CSI
X-Files

I like shows with short names so I don't have to type so much.


---

He's Rolie Polie Olie - and in his world of curves and curls, he's the swellest kid around.
joecollins
Chorizo



Since: 2.1.02
From: Lititz, PA

Since last post: 5013 days
Last activity: 5013 days

#15 Posted on
Buffy is my favorite drama, The Simpons my favorite comedy. Also, I like Ed, 24, Smallville (but I never gets to watch it), Sopranos, Six Feet Under, Alias, The Practice, Law & Order(just the original, I don't like either spin-off either time I've seen it) and of course Raw/Smackdown.


---
joecollins@dejazzd.com
http://www.joecollins.net/
A Fan
Liverwurst



Since: 3.1.02

Since last post: 4894 days
Last activity: 4894 days

#16 Posted on
Man, my favorite shows are few and far between anymore.

Cartoons: G.I. Joe, Transformers, He-Man, Batman: The Animated Series, Batman: Beyond, Teenage Mutant Ninja Turtles and X-Men.

Comedy: Cheers, Seinfeld, Simpsons, Family Guy and South Park, Tick, the Daily Show.

Drama: Nothing, I find most dramas boring anymore. Although, I don't get HBO, I'd say Sopranoes.

Sci-Fi: Babylon 5, Star Trek: TNG, Deep Space Nine, Enterprise, Invisible Man and Space Above and Beyond.

A Fan- Babylon 5 is my favorite, because it has beginning and end.
rte66usa
Polska kielbasa



Since: 2.1.02

Since last post: 5960 days
Last activity: 5955 days

#17 Posted on
We were watching "The Weakest Link" as a lead-in to RAW until they started running that other crappy show in its place. Now it's "Millionaire", just because it's there, and it is officially the only broadcast network television show we watch ever (we don't have "Smackdown!" available here.)

The rest of the week, it's hockey via DirecTV's "NHL Center Ice" package and the old G/T shows on GSN or maybe VH-1.
cfgb
Bierwurst



Since: 2.1.02
From: Ottawa, Ontario

Since last post: 276 days
Last activity: 18 hours

#18 Posted on | Instant Rating: 7.87
I watch Biography, RAW, Smackdown!, and Excess. That about covers it.

Of course, I currently watch NOTHING - but hopefully I'll have a TV by the weekend.

If The Simpsons are on when I'm channel surfing, I'll stop. And I watch baseball in the summer.


---


Contact cfgb
Visit my homepage
heartbreakgirl
Weisswurst



Since: 11.1.02
From: Virginia

Since last post: 5964 days
Last activity: 5675 days

#19 Posted on
Grounded For Life
Angel
Buffy the Vampire Slayer
CSI
The Agency
My Wife & Kids
The Simpsons
The Sopranos
Sex & the City (sometimes)
Seinfeld
Sports Center
Sanford & Son



---

Kay - one cool chica.
lmo911
Italian



Since: 2.1.02
From: A ways past Parts Unknown and to the left of Dudleyville

Since last post: 4871 days
Last activity: 2620 days

#20 Posted on
Man I'm supised that Quezzy forgot Battle of the Go-Bots!

And I'll second Adult Swim, probably the best block of programming on TV right now. Except for that Baby Blues show they started playing recently. I also dig The Simpsons, Family Guy, Tick (Man we need reruns of this on some station) and South Park on the cartoon front.

My other Fav Shows:

-Smallville (Or as I like to call it, "The Lex Luthor Show"...you know he should be the lead!)

-Angel (Never get to see it, but I think it stomps all over Buffy.)

-Buffy Recently (didn't like the older ones, but the ones I've seen recently have been pretty good.)

-Samuari Jack (I just really dig the art design of the show.)

-Who's line is it anyway? (Fun stuff.)

-Drew Carey Show (Another one I never get to see anymore)

-The Man Show (Only for the Malone segments. Karl Malone don't like Lesbians!)

-Raw/Smackdown, obviously


---

Nothing is better than X-pac!

It's all in the inflection...

Pages: 1 2 Next