TKL
Cotechino



Since: 14.1.02
From: Hell

Since last post: 5914 days
Last activity: 5913 days

#1 Posted on
What's everyone's all time favorite match? It's kinda hard to narrow it down to just one, but if I was ever asked I would go with Shawn Michaels V. Mankind from Mind Games back in fall of 95. Honorable mentions go to Cactus Jack V. Triple H from Royal Rumble 2000 and the match in which Steve Austin and Dude Love beat Owen/Bulldog for the tag titles back in 97...


---

"How does it feel? SUCK SUCK SUCK SUCK SUCK!!"
-Trent Reznor, Suck.
Promote this thread!
Super Shane Spear
Bierwurst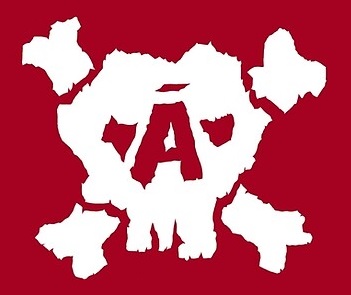 Since: 2.1.02
From: Sector 7 Slums

Since last post: 2867 days
Last activity: 2867 days

#2 Posted on
I really can't choose between my three favorites.

Kurt Angle v Shane McMahon. Anytime somebody makes a joke about wresting, I show them this match on DVD. I love the look on their face by the end.

Also, since one of my favorite parts of the match is the crowd reaction at the end, these next two are two of my favorites. HHH v TAKA has to be picked at my other favorite. They wanted Hunter to lose the belt so bad that they were chanting "TAKA!" Plus, after Funaki dropkicked Hunter and TAKA moonsalted him, that was the closest three count ever.

Honorable Mentions:

Mankind v Rock (RAW)
Jericho v HHH (RAW)
Austin v Michaels
Undertaker v Hogan (Summerslam)
RVD v Lynn (HH)
Pitbull II v Raven
Malenko v Jericho (Slamboree)

about a billion others...
mskj
Summer sausage



Since: 10.1.02
From: Tennessee

Since last post: 2244 days
Last activity: 2003 days

#3 Posted on
This is hard. I'll go ahead and say i'm biased towards the Rock. If it has to be a match on t.v. or ppv i'd say Rock v. HHH in the Iron Man Match. If not i'd pick Rock v. HHH from a house show here in Nashville. It was when Big Show had the World title. It may not have been a great match, but it was my first live show ever. I had great seats, but during that whole match i didn't even sit. The heat was incredible, up there with x-7's main and the 10 man tag from dallas. And the Rock won clean with Rock Bottom-Peoples Elbow. It was just great.


---

Updating Ohio State's basketball record could get to be a chore. Just remember, Michigan sucks.
DMC
Liverwurst



Since: 8.1.02
From: Modesto, CA

Since last post: 4751 days
Last activity: 4745 days

#4 Posted on
When did Hogan have that cage match with Flair when he was with Woman? Was that in the WCW or WWF? I always loved watching heel Flair loose a dramatic match.

DMC


---

"Jack you are a scientist! Do you not think there are things in this universe which you do not understand and yet which are true?" -Abraham VanHelsing
Raptor
Blutwurst



Since: 21.1.02
From: Lousyana

Since last post: 5884 days
Last activity: 5777 days

#5 Posted on
I think that was the retirement match at Haloween Havoc 1994.

Flair, of course, did not stay retired long.


---

No matter how bad things may get, just imagine what would happen if Vince Russo was booking again, and you will feel better.
tricknee
Tocino



Since: 14.1.02
From: Oceanside, CA

Since last post: 696 days
Last activity: 394 days

#6 Posted on
Hogan vs. Warrior

I think I was actually dizzy after the pinfall, like a teenage girl at an n'sync concert. Now all I think about is whether someone put on a good match, their push, etc. I miss being a mark.
I guess since I am still giving money to Vince years later, I still am a mark, just a more informed one.

(edited by tricknee on 10.2.02 0108)
Eradicator
Kolbasz



Since: 4.1.02
From: Chicago

Since last post: 1117 days
Last activity: 368 days

#7 Posted on
Mr. Perfect vs. Bret Hart at Summerslam '91. I didn't even really care for Hart before that match, and thought he was boring. By the end of the match he had made me a fan.

My honorable mentions:

Ric Flair vs. Randy Savage at Wrestlemania VIII
Bret Hart vs. Roddy Pipper " "
Benoit/Jericho vs. HHH/Austin from Raw
Hogan vs. Warrior Wrestlemania VI
HHH vs. Rock Iron Man Match
Too many Shawn Michaels matches to list
Kawshen
Liverwurst



Since: 2.1.02
From: Bronx, NY

Since last post: 3234 days
Last activity: 1494 days

#8 Posted on
No mention of Hart-Austin from WM13 here? Wow...


---

Can you dig it, sucka?
Eradicator
Kolbasz



Since: 4.1.02
From: Chicago

Since last post: 1117 days
Last activity: 368 days

#9 Posted on
Ahhh. How could I forget Hart/Austin I quit match?!? I was even there live. Only problem was that I was in the very, very last row of the arena, and could barely see what was going on. I think I need to go re-watch that match again now.
MoeGates
Boudin blanc



Since: 6.1.02
From: Brooklyn, NY

Since last post: 24 days
Last activity: 1 hour

#10 Posted on
2 come to mind:

Bret/Owen from Wrestlemania X

Kidman/Juvi/Someone Else (Rey Rey?) followed by Kidman vs. Eddy Guerrero at some WCW PPV I forget. I'm counting them both as one match.

Moe


---

Farooq is the man so hit your knees and start praying!
A Fan
Liverwurst



Since: 3.1.02

Since last post: 4833 days
Last activity: 4833 days

#11 Posted on
I say Foley vs. Rock on Raw for the Mick's first championship match. There were about four different storylines going on in this match and it ended with a great finish. I just wish the WWF would do the right thing and start putting some faces over soon, because with the NWO coming in and the Steph storyline, the fans need something to cheer about.

A Fan- I hate to say it, but I want Jericho to lose a No Way Out.
jimimium
Chorizo



Since: 25.1.02
From: Kirksville, MO

Since last post: 2715 days
Last activity: 2701 days

#12 Posted on
I'm going to have to agree with the Mr. Perfect/Bret Hart matchup from Summerslam.. that match is just.. sooo incredible.. it took me as a kid who was becoming disillusioned with pro-wrestling and hooked me right back in.. and I've been here since..
Saruman
Salami



Since: 25.1.02
From: Kirksville, MO

Since last post: 5731 days
Last activity: 5701 days

#13 Posted on
Austin/Hart: Wrestlemania 97 (which # was that? Or was it 96?)
In either case, it started one of me favorite storylines ever, with the Austin v. Hart Foundation year long 1997 feud.



---

Insert clever comment.
odessasteps
Scrapple



Since: 2.1.02
From: MD, USA

Since last post: 1403 days
Last activity: 1370 days

#14 Posted on

North American:

Flair vs. Vader -- Starrcade 93
Flair vs. Funk -- Clash 9
Midnights vs. Rock and Rolls -- Feb 1986 - First World tag team title for Dennis and Bobby
Magnum TA vs Tully -- I Quit match -- Starrcade 85
Lawler vs. Idol - 1987 - Tommy Rich under the ring - Lawler gets his head shaved and a near riot ensues


Japan:

Liger/Sano -- Jan 1991
Mutoh/Chono vs. Hase/Sasaki -- 11/91 (the pefect tag match)
the famous Manami Toyota hair match

Can I just put the whole 1994 Super J Cup here?


---

"And that little boy that no one liked grew up to be ... Roy Cohn. Now you know the rest of the story." -- Pesudo Paul Harvey, "The Simpsons," Cape Feare
cfgb
Bierwurst



Since: 2.1.02
From: Ottawa, Ontario

Since last post: 215 days
Last activity: 2 days

#15 Posted on | Instant Rating: 7.87
SHAWN MICHAELS vs. THE UNDERTAKER (in a Hell In A Cell Match)

Nothing tops that one for sheer drama and emotion.


---


Contact cfgb
Visit my homepage
210
Blutwurst



Since: 2.1.02
From: St Paul, MN

Since last post: 5600 days
Last activity: 5600 days

#16 Posted on | Instant Rating: 10.00
Definatly Savage/Steamboat from WMIII.


---
Texas Kelly
Lap cheong



Since: 3.1.02
From: FOREST HILLS CONTROLS THE UNIVERSE

Since last post: 200 days
Last activity: 18 days


ICQ:
#17 Posted on
For pure emotion, nothing can beat Rock v. Mankind on the Worchester Raw the night Mick won his first title (which, being on the same night as the Fingerpoke of Doom, can pretty much be the barometer by which we judge the entire Monday Night Wars).


---
"Oh - oh! Well well well well! It's twenty-four hours after the Royal Rumble and GUESS who is still the Undisputed Champion of the World - ME! Yeah, and I tried to warn all of you - I tried to tell you I was not a joke. I tried to tell you to take me seriously, but what did you do, huh? What did you do? On Sunday, you invited all your little friends over to watch the Royal Rumble, you called up Frank and said, 'hey Frank, you wanna come watch the Rock kick Chris Jericho's ass?' And Frank said, Frank said 'oh sure, I wanna see the Rock win the Undisputed Championship and go all the way to WrestleMania.' I mean, it's a foregone conclusion, right? The Rock is gonna win! The Rock is gonna win! The Rock is going to win, EVERY SINGLE ONE OF YOU believed in your hearts that the Rock was going to win but GUESS WHAT HAPPENED. The Rock - The Rock - The Rock...LOST. CHRIS JERICHO - WON. And even if you don't like it, you have to appreciate and acknowledge all that I've accomplished, because everything that I've done is far too gigantic to be ignored!"
Excalibur05
Knackwurst



Since: 19.1.02
From: Minnesota

Since last post: 747 days
Last activity: 615 days

#18 Posted on
HBK/Ramon--Ladder Match (WM X)



---

These mini Reeses cup things are addictive...
BenoitFan7
Chorizo



Since: 7.1.02

Since last post: 5903 days
Last activity: 5878 days

#19 Posted on
No way can I narrow it down to just one match, either, sooo....

Rey Misterio, Jr./Juventud Guerrera vs. La Parka/Psicosis, Nitro December 1997. If memory serves me right (don't bet the house on it though) each of the four were on their game that night, hitting every high spot (of which there were many) perfectly. Also, each of the four got to showcase their characters, with Psic being a Rudo jerk with his taunts (in English), Rey being the way-over babyface cruiserweight ace, Parka being his insane/goofy/evil self, and Juvi more or less debuting as a face here, breaking out in his role as 'the next cruiser superstar' and getting the rub from the other three. This was actually the first in a series of lucha tag matches on a nearly weekly basis building up to a PPV match a couple months later IIRC, with a man added to each team every match (i.e., the next match was Rey/Juvi/Hector Garza-Parka/Psic/Silver King), many of which were also spectacular, but this one sticks out the most in my mind because I remember it as being flawless despite all the craziness and Juvi going over big, getting the pin after the 450 Splash.

Bret Hart vs. Booker T, Nitro early 1999. Bret was US Champion here and was playing the part of the major veteran weasel, Booker was the hungry young breakout. Lots of great moves and brilliant story-telling by both. The fans wanted Booker to clobber Bret and take the belt home in an upset - it almost seemed to be Bret and Booker's destiny. But Bret weaseled his way out of one more match to continue holding the belt. The finish was a DQ on Bret IIRC, but who cares - I'll take a dozen matches like this to a spotfest with a 'clean' ending any day.

Benoit & Jericho vs. H & Austin. I'll spare you the gushing over this one since most if not all of you have seen it.
---

Please credit myself and Slashwrestling when posting this news elsewhere.
spf
Scrapple



Since: 2.1.02
From: The Las Vegas of Canada

Since last post: 901 days
Last activity: 321 days

#20 Posted on
No way I could ever narrow it down to one, but here's the top 5 I can think of now:

Flair vs. Sting (Clash 1): This was the match that made me learn to love good solid wrestling, NWA style. 45 minutes and I never was away from the edge of my chair while watching it. Made Sting a legend, proof # 6854 of why Flair is the greatest ever.

Flair vs. Vader (Starrcade 93): From the ashes of the Sid situation Ric Flair created a masterpiece. He played the role of old cagey veteran against unstoppable machine so perfectly. Vader looked more unstoppable in that match than I ever had seen him before, yet somehow Flair pulled it out, in front of the home folks in Charlotte. Sadly, the last great moment for him in WCW before a certain orange goblin (yeah I'm not a happy hulking out mark, so what) came in and started the 7 years of darkness.

Cactus Jack/Maxx Payne vs. Nasty Boys (Spring Stampede 94): The first time I had ever seen such wanton violence, and really the template for everything that happened in ECW and later WWF for years to come. I was in awe of what I was watching, and the shovel shot on Jack is still one of my all-time favorite moments.

Michaels v. Undertaker (Badd Blood 97): Others have said this better than I already. Just watching Michaels in such fear throughout the match was amazing. The last great Michaels performance sadly.

Hart v. Austin (WM 13): I was at this one, and it was truly amazing. The crowd was split and actually shifting repeatedly midmatch in their allegiance. No one in the arean was silent, EVERYONE was yelling for someone, often shifting whom in the blink of an eye. I know I started yelling for Hart, shifted to Austin, back to Hart, then finally pulling for him to somehow survive at the end in the sharpshooter. Only crowd heat I ever experienced like that live was a Midnight Express v. 4 Horsemen match from the late 80's.


---

There, I feel better now.
Pages: 1 2 3 Next