cdstunner
Loukanika



Since: 25.1.02
From: parts unknown

Since last post: 5817 days
Last activity: 5720 days

#21 Posted on
b>Metallica- "Tuesday's Gone" (Zeppelin)

Actually that was a Lynyrd Skynyrd song. Not Zeppelin


---

"I could be home right now, drinking this monster eggnog my brother makes with lighter fluid" Charles DuMar, Better Off Dead
OlFuzzyBastard
Knackwurst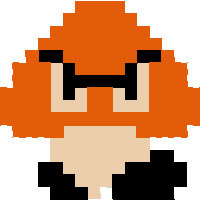 Since: 28.4.02
From: Pittsburgh, PA

Since last post: 375 days
Last activity: 352 days

#22 Posted on
There's a band called The Gourds who did "Gin N Juice" as a country song. It was pretty big on Napster, although it was invariably credited to the Barenaked Ladies. (Who, to be fair, are generally the kings of badass covers.)

Fiona Apple did an incredible version of "Across The Universe", by The Beatles, but something tells me admiting to liking that in a wrestling forum will kill and any all credibility I might ever have had.

There's also a CD out called "Punk Gone Pop", which is nothing but punk rock covers of Top 40 songs from the last few years. (It's really strange. "Get This Party Started" by Pink sucks hard. Limp Bizkit sucks hard. But a band that sounds exactly like Limp Bizkit covering "Get This Party Started" by Pink kicks seven different kinds of ass.) There's also similar covers of Backstreet Boys, N'Sync, Mandy Moore, Michelle Branch (the hottest chick on Earth, by the by), etc. etc. etc.


---

"It's a sad day when mocking one's opponent via midget becomes an acceptable form of entertainment."
--Lance Storm
Kjeldbjerg
Longanisa



Since: 23.1.02
From: Brande, Denmark

Since last post: 5672 days
Last activity: 5545 days


ICQ:
#23 Posted on
Rammstein - Das Model (Kraftwerk)
Foo Figthers - Down In The Park
Disturbed - Shout (Tears For Fears)
Every version of "All along The Watchtower" kicks ass in my book (Neil Young, DMB, Hendrix, etc.)


---

Homer: There's your giraffe, little girl.
Ralph: I'm a boy!
Homer: That's the spirit. Never give up.

Ubermonkeys
Frankfurter



Since: 2.1.02
From: Michigan

Since last post: 4829 days
Last activity: 4703 days

#24 Posted on
Metallica- "Tuesday's Gone" (Zeppelin)
Actually that was a Lynyrd Skynyrd song. Not Zeppelin

D'oh. Something I actually knew and was too much of a dumbass to notice typing. Thanks, CDS.


---
The Thrill
Banger



Since: 16.4.02
From: Green Bay, WI

Since last post: 1500 days
Last activity: 134 days

#25 Posted on

I'll go with Red Hot Chili Peppers' cover of The Ohio Players' funk classic "Love Rollercoaster" for the Beavis and Butt-Head Do America soundtrack.

They basically included a music video for the song within the flick..."shot" in Vegas. F'n classic.


---

Star wipe, and...we're out.
Thrillin' ain't easy.
.
.
THE THRILL
ACW-TV/Home Video Technical Director Emeritus...and A2NWO 4 Life!
DrewDewce
Bratwurst



Since: 2.1.02
From: The Derby City

Since last post: 49 days
Last activity: 26 days

#26 Posted on | Instant Rating: 6.75
One of the first mix discs I made when I got my burner was an all-cover CD with the following:

The Alarm - Rockin' in the Free World
Frank Black - Hang on to your Ego
Camper Van Beethoven - Pictures of Matchstick Men
Dread Zeppelin - Heartbreaker
Duran Duran - White Lines
Goo Goo Dolls - Never Take the place of your man
Jim's Big Ego - Feelin' Groovy (Simon & Garfunkel and some Doug E. Fresh thrown in - ya gotta hear it to believe it!)
The Lemonheads - Mrs. Robinson
Mike Peters (of the Alarm) - The Message
Pet Shop Boys - Always on my Mind
Smashing Pumpkins - Landslide
Smash Mouth - Can't Get Enough of you Baby
Social Distortion - Ring of Fire
Soul Asylum - Sexual Healing
The Soup Dragons - I'm Free
Matthew Sweet - Magnet & Steel
U2 - Everlasting Love
Paul Westerberg - Sunshine
Dwight Yoakam - Suspicious Minds



---

drew2 - Giddyup!!
drjayphd
Scrapple
Moderator



Since: 22.4.02
From: Outside of Boston

Since last post: 40 days
Last activity: 1 day


ICQ:
#27 Posted on
Speaking of U2 covers, grab your copy of their best of (1980-1990), with the bonus disc of B-sides, and find "Unchained Melody". Damn good. I've actually made it my life's mission to get every U2 B-side... think I have almost all of them.


And in one of the scariest moments ever (which I believe predates the aforementioned "Punk Goes Pop" comp), Limbeck covering "I Want It That Way". No, really. A punk band does a sincere version of that song. And as I'm typing this post up, Reel Big Fish's cover of "Kiss Me Deadly" (thanks, Heal the Bay comp!).
Eddie Famous
Andouille



Since: 11.12.01
From: Catlin IL

Since last post: 487 days
Last activity: 28 days

#28 Posted on
Sisters of Mercy-"1969"
Sisters of Mercy-"Gimme Shelter"
REM-"Superman"
The Jam-"Disguises"
Pet Shop Boys-"You Were Always On My Mind"
The Thought-"Eight Miles High"

and of course

Dead Kennedys-"Viva Las Vegas"



add both Tom Jones' and Age of Chance's recordings of Prince's "Kiss"

and "Suspicious Minds" by Fine Young Cannibals and "I Feel Love" by whatever band Jimmy Sommerville as with at the time (I think he was gone from the Communards by then)

and "Muleskinner Blues" by Dolly Parton

(edited by Eddie Famous on 21.6.02 2046)

(edited by Eddie Famous on 21.6.02 2054)

(edited by Eddie Famous on 22.6.02 0141)
---

***#6 All-Time Power Driver!!!!***

Downtown Bookie
Morcilla



Since: 7.4.02
From: USA

Since last post: 318 days
Last activity: 8 days

#29 Posted on
Hopefully you all don't mind if this old man weighs in with his favorites:

The Beatles - "Twist and Shout"
The Beatles - "Devil In Her Heart"
The Beatles - "Money"
The Beatles - "Rock and Roll Music"
The Beatles - "Bad Boy"
The Beatles - "Dizzy Miss Lizzie"

OK, so I'm a Fab Four mark. Moving away from The Beatles:

The Beach Boys - - "Sloop John B."
Mark Chesnutt - - - "I Don't Want To Miss A Thing"
George Harrison - - "Got My Mind Set On You"
The Monkees - - - - "That Was Then, This Is Now"
The Searchers - - - "Love Potion No. 9"
George Thorogood - "Move It On Over"
The Who - - - - - - - "Summertime Blues"

Anyway, that's the opinion of a man whose radio dial is usually set to the oldies station.


---

Patiently waiting to be Stratusfied.
drjayphd
Scrapple
Moderator



Since: 22.4.02
From: Outside of Boston

Since last post: 40 days
Last activity: 1 day


ICQ:
#30 Posted on
And, of course, Catch-22's cover of "Sloop Jon B". Except they whine about the trip.
Big Bad
Scrapple



Since: 4.1.02
From: Dorchester, Ontario

Since last post: 9 days
Last activity: 2 days

#31 Posted on
I think every cover of Leonard Cohen's "Hallelujah" is better than the original.


---

I was born in a manger, like that other guy. You know, he wore a hat?
aureole
Haggis



Since: 3.1.02
From: Cambs, UK

Since last post: 5188 days
Last activity: 5118 days

#32 Posted on
I will survive - Cake, definately the most improved cover song ever, IMO.

You have to give the Peter Sellers version of Hard Day's Night a nod too, though.


---

Sed quis custodiet ipsos custodes?
Jobberman
Kishke



Since: 2.1.02
From: West Palm Beach, FL

Since last post: 1393 days
Last activity: 44 days

#33 Posted on
Me First and the Gimme Gimmes - they way to many to list, but one of my favorites from them is a cover of "Danny's Song" from Anne Murray(?)

New Found Glory - "Glory of Love" from Peter Cetera(maybe it was Chicago)

1,000 Mona Lisas - "You Oughta Know" from Alanis Morrisette
bash91
Merguez



Since: 2.1.02
From: Bossier City, LA

Since last post: 2110 days
Last activity: 209 days

#34 Posted on
I would have to include anything off of Duran Duran's Thank You if for no other reason than some of those covers are just so damn funny. Others I would want to include would be:
Hindu Love Gods covering Prince's Raspberry Beret
Lyle Lovett covering the Grateful Dead's Friend of the Devil
Suzanne Vega covering the Dead's Cassidy and China Doll
The Disposable Heroes of Hiphoprisy did an awesome cover/remake of California Uber Alles
And last, but definately not least, Tom Cochrane covering Chris LeDoux's Life is a Highway.

Tim


---

"Verhoeven's _Starship Troopers_: Based on the back cover of the book by Robert Heinlein."

Ubermonkeys
Frankfurter



Since: 2.1.02
From: Michigan

Since last post: 4829 days
Last activity: 4703 days

#35 Posted on
Follow-up note to OFB, re: The Gourds...

The local college radio station played their bitchin' cover of Gin And Juice seemingly ages ago, so after looking everywhere repeatedly, I finally found the CD on Buy.com and got it for something like 5 bucks. They're kinda alt-country, I guess you'd call them... point was, on that same cd, Gogitchyershinebox (and now re-released on Shinebox, with new songs), they do a cover of David Bowie's Ziggy Stardust that also rocks the socks off of any man wearing standard issue socks.

(edited by Ubermonkeys on 25.6.02 1414)

---
HomerJFong
Ten Millionth Hit



Since: 19.3.02
From: Ontario, Canada

Since last post: 3985 days
Last activity: 2811 days

#36 Posted on
A couple of my favourite Springsteen covers:

"Jackson Cage" - John Wesley Harding. I never liked the original, but the almost countrification (that isn't a word, I know) makes it so beautifully desperate.
"Because the Night" - Patti Smyth. So sultry. 10,000 Maniacs aren't even close to bringing Patti's passion to this.
"Highway Patrolman" - Dar Williams.
"I'm on Fire" - Johnny Cash. Johnny sounds just like your friendly neighbourhood stalker (not Barry Windham). Beyond creepy, but still incredible.

And some that I bring the hate for:

"Human Touch" - Joe Cocker. At least Joe sounded somewhat sober.
"Atlantic City" - Hank III. The first time the CD was played, I kept telling myself "I didn't hear that. I didn't hear that." I keep trying to like it. I just can't.


---

"'Cause life is like a mop, and sometimes life gets full of dirt and crud and bugs and hairballs and stuff. Well, you, you gotta clean it out! You gotta put it in here and rinse it off and start all over again. And sometimes life sticks to the floor so bad that a mop is not good enough, a mop isn't good enough. You gotta get down there with a, with a toothbrush ya know! You gotta scrub, you gotta get it all off, you gotta really try to get it all off. And if that doesn't work, you can't give up! You gotta stand right up, run to the window and say: "Hey! The floors are dirty as hell, and I'm not gonna take this anymore!!" - Stanley Spadowski
Mild Mannered Madman
Toulouse



Since: 1.3.02
From: Westminster, CA

Since last post: 1780 days
Last activity: 1498 days

#37 Posted on
"Suicide is Painless" -- Manic Street Preachers (MASH theme)
"Stayin' Alive" -- Ozzy Osbourne & Dweezil Zappa (Beegees)
"Hit Me Baby One More Time" -- Dweezil & Ahmet Zappa (Britney Spears)
"Angie" -- Tori Amos (Rolling Stones)
Anything by MFATGG
"I Am The Walrus" -- Jim Carrey (Beatles)




---
We're all mad here... I'm mad... You're mad...
Scott Summets
Sujuk



Since: 27.6.02

Since last post: 5216 days
Last activity: 5185 days

#38 Posted on
Beastie Boys and Bizmarkie's remix of Benny and the Jets. Hilarious.
JayJayDean
Scrapple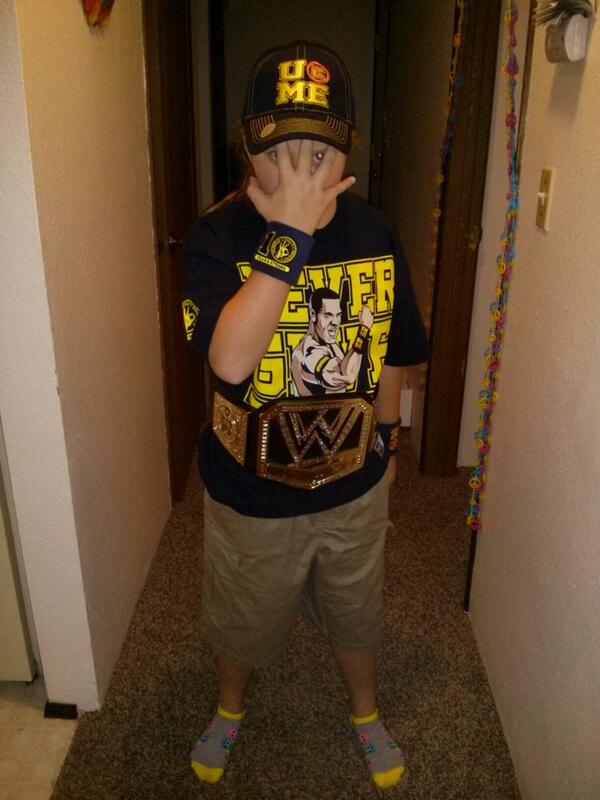 Since: 2.1.02
From: Seattle, WA

Since last post: 852 days
Last activity: 429 days

#39 Posted on
Anthrax - "Bring the Noise" is an awesome version of the Public Enemy song. There is also a sweet cover of "Won't Get Fooled Again" on Van Halen "Live Right Here, Right Now" Disc Two. Pearl Jam's Buddy Holly cover was good, too.

The absolute fucking worst cover of any song by any act I have ever heard is from the Divas Las Vegas show on VH1 that my wife *really* wanted to watch so I said ok because she let me sit through all the Stanley Cup and NBA playoffs I wanted:

"You Shook Me All Night Long" as performed live by Celine Dion and Some Other Chick. I had to call my friend Tommy who is the biggest (as in they're on tour so I'll take a week off and go see them in Tacoma, Portland, Vancouver and twice in San Jose) AC/DC fan when I realized what the song was. He flipped it over to VH1, took a second to take in what he was watching and hearing and went COMPLETELY APOPLEPTIC for five solid minutes. I think if he'd have been at the show the might be no more Celine Dion.
Whitebacon
Banger



Since: 12.1.02
From: Fresno, CA

Since last post: 18 days
Last activity: 17 hours


ICQ:
#40 Posted on
Originally posted by OlFuzzyBastard

---

There's a band called The Gourds who did "Gin N Juice" as a country song. It was pretty big on Napster, although it was invariably credited to the Barenaked Ladies. (Who, to be fair, are generally the kings of badass covers.)

---



I thought it was Phish that did the cover, or are there two versions swimming around?

(edited by Whitebacon on 28.6.02 1119)

---

When my time on earth is done,
and my activities have passed.
I want they bury me upside down,
so my critics can kiss my ass.
Bobby Knight
Pages: Prev 1 2 3 Next