TwisterF5
Italian



Since: 18.2.04
From: The Houston 'burbs

Since last post: 1345 days
Last activity: 869 days

#21 Posted on | Instant Rating: 0.77
I'll second the Matt Christopher and Encyclopedia Brown references.

Stuart Little was also a favorite.
Whitebacon
Banger



Since: 12.1.02
From: Fresno, CA

Since last post: 13 days
Last activity: 5 hours


ICQ:
#22 Posted on | Instant Rating: 6.58
Hardy Boys: Casefiles, Judy Blume's Fudge series, just about everything Beverly Cleary and Roald Dahl wrote, the The Chronic(what?)les of Narnia. There were a series of books that I found at my local library that were sports related, but a level above the Matt Christopher books. I remember the basketball books were called Hoops, (there was also a stand alone novel by this name that I read a couple of times), and a baseball series of which the name escapes me. By the time I was in sixth or seventh grade, I was devouring Stephen King novels like they were going out of style.

This being one of the Hoops books in question: http://www.amazon.com/Tourney-Fever-Hoops-No-5/dp/0345359127/ref=cm_cr_pr_product_top

(edited by Whitebacon on 13.11.10 1931)
RYDER FAKIN
Six Degrees of Me



Since: 21.2.02
From: ORLANDO

Since last post: 558 days
Last activity: 23 days

#23 Posted on | Instant Rating: 9.17
"Helter Skelter - The True Story of the Manson Murders" by Vincent Bugliosi

I must have been around 13 at the time and the book was absolutely staggering; not from the grotesque murder(s) part of it it, but the total condemnation of the Flower Child movement, the final nail in the coffin being the Stones at Altamont. But the fear from August 1969 and on about crazies coming out of the desert to carve you up made for good reading

It also opened my eyes to the Judicial system, known only until that time via family rumors and shows like Divorce Court, Perry Mason, etc.

The reality is a punk con-man influenced a group of wandering children to murder - but Charlie never killed anybody; at least not the ones he was tried and convicted for. Above all, I learned the lawyers can get away with anything, as long as fear is cultivated and manipulated

Fast forward to the OJ trial. Here's a guy that mutilated two people and walked free. My thoughts are the Prosecution was never in a position to provoke fear...come on, it's OJ. And despite overwhelming evidence, the trial came down to good ol' F.Lee Bailey forcing Detective Mark Furman to admit he used the word "nigger". And we got the tapes to prove it!

Well goddamn - I knew it was over then. To hell with the rest of the trial, it was now fear from a predominately black jury that this could happen to them*

* minus the turning people into pez-heads and then running from the cops

The later attempt re: conviction civil worked, but so what. OJ went on to be a fringe criminal until enough was enough. They finally put him away on the specious charge of "Stealing Things that Belong To Me". OJ, convicted thief. Better that than be allowed to walk free - you can only push you luck so far

Anyway - Helter Skelter - highly recommended. "(if) I DID IT" by OJ - it's good. But not recommended. He's locked up now, so no more fear. But it's a nice fantasy

If you'd like, check out this Manson interview with Tom Snyder, back when Snyder ruled

Click Here (youtube.com)

And just for fun

Click Here (youtube.com)

FLEA

(edited by RYDER FAKIN on 14.11.10 1044)
---

Demonstrations are a drag. Besides, we're much too high




Due to not believing IN THE LAKERS, Frosty is walking around with $20 of my money!
hansen9j
Andouille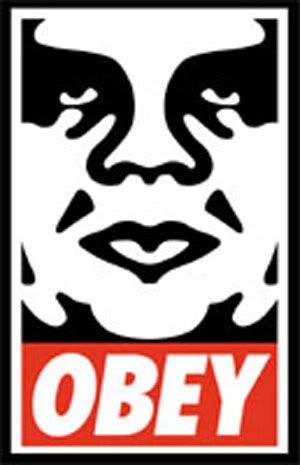 Since: 7.11.02
From: Riderville, SK

Since last post: 18 days
Last activity: 9 hours

#24 Posted on | Instant Rating: 9.72
Originally posted by RYDER FAKIN

---

Fast forward to the OJ trial.

---
I'm sure you're already well-aware of it, but for anyone else, Bugliosi also did an awesome book on the OJ trial (The W at Amazon) that I recommend highly.


---

It is the policy of the documentary crew to remain true observers and not interfere with its subjects.
"Well. Shit." -hansen9j
Let's Go Riders! (10-8, 2nd West Division)
Go Pack Go! (6-3, 1st NFC North)
lotjx
Scrapple



Since: 5.9.08

Since last post: 4 days
Last activity: 23 hours

#25 Posted on | Instant Rating: 1.65
If we are fast forwarding to our teens, I would say Dark Knight Returns opened my eyes to comics can be more then just good vs. bad guy and actually comment on society as well as pure art. I had a great teacher who I still see around the holidays who gave me a love for symbolism. Lord of the Flies was one of those great books he made us read and it was such a treat that I could teach it years later, but then disappointed that the school said I shouldn't talk about Christ figures in class which pissed me right off. The Stand was another book I devoured in two days, I also get a little worried when we have a flu scare like H1N1.

(edited by lotjx on 14.11.10 1202)
Big G
Frankfurter



Since: 21.8.03
From: the people who brought you Steel Magnolias....

Since last post: 36 days
Last activity: 1 day

#26 Posted on | Instant Rating: 6.80
When I was a wee lad I read a heap of the Enid Blyton books. This was around the time when her books were deemed to be racist and were removed from municipal libraries. My older cousin however had had learning difficulties with reading and got assigned heaps of additional reading exercises from school. He enjoyed the Enid Blyton stuff and had some success with it, so that pretty much guaranteed every relative bought him one of those books for birthdays, Christmas, etc. So by the time I came along, there was pretty much a limitless supply of Enid Blyton books to borrow, even though they were now persona non grata.

My favourites were the Faraway Tree series and the Wishing Chair series. Quite enjoyed the Naughties Girl in School series as well. English style boarding school fascinated me at the time as it was so different from the school I experienced. I would've read all the famous five too, but that would've come later.

Next batch of books that I read to death were Arthur Ransome's series. I started quite by accident. We were going on a family holiday to the beach for a week and I wanted to take a novel away to read - my parents always set me Bed by 8 (for example) but I was allowed to read for 1/2 an hour before lights out.

I was probably looking for a Famous 5 book, but they were rare due to the banning above, and popular therefore I couldn't find one in the library. So no doubt being encouraged by motherly impatience I had to find something else> I spotted this book called 'Secret Water' that had a funky cover with boats on it. Figuring it might be about smugglers I grabbed it and away we went.

No smugglers, but I enjoyed it so much that it became my new favourite book. Showing an early indication of the OCD that would serve me so well in later life, I set about identifying and reading all the books in the series. I pretty much read and re-read these books to the exclusion of all others up until I was about 12. Secret Water remained my favourite, but the original Swallows and Amazons was always good too. Winter Holiday would've been my second favourite with frozen lakes being a foreign concept to a young kid who only knew the Australian sub tropical climate.

As others have mentioned comics, I pretty much read to death all the Tintin and Asterix comics as well. The only exception being that I have kept re-reading those :) Have a collection of all Tintins and most of the Asterix (only missing the storybook ones and some of the very recent ones. Asterix and the Actress is the last one I got).

Also have most of and enjoyed reading the Footrot Flats comics. Not sure how many from the northern hemisphere are familiar with those.

I don't remember doing too much extra-curricular reading through High School, just the prescribed dreck. I was of the opinion that school was driving the fun out of reading. Boring stories and just accepting and letting the fantasy world wash over you wasn't acceptable. Now we had to analyse everything - motivations, choice of language, sub-text. Bah!

After high school when I started working in my late teens, I picked up reading for fun again, reading most of Steven King and Clive Barker. At some point I transitioned over to Tom Clancy. That guy could write books faster than I could read them! Maybe he didn't actually write all the words himself? Perish the thought.

These days I read pretty much anything and usually have a number of books on the go, not necessarily novels. Just finished Stephen Fry's second autobiography and Doyle Brunson's Super System. Currently reading a great book on Game Engine Design and also a book on Balanced Scorecard (will put you to sleep in 20 minutes max!). I'll read pretty much anything including much stuff 'serious' readers look down their nose at. I've read all the Harry Potter stuff and Dan Brown's stuff (although I haven't been able to finish his latest. I keep shouting at it).

So there you go. Big G. Reading. Done.
Scottyflamingo
Bratwurst



Since: 23.6.10
From: Auburn, AL

Since last post: 1767 days
Last activity: 1495 days

#27 Posted on | Instant Rating: 2.77
Story somewhat related to this thread:

So I was thinking about the Judy Blume Fudge books and looked them up on Amazon a couple years ago. I see that there were TWO MORE FUDGE BOOKS after Superfudge. So I am freaking out and order both of them. It is a totally bizarre feeling when you realize that these children's series can continue after you grow up.

Anyway, read them, and they SUCK. I thought it might have been me, so I reread the old ones and they still hold up. Don't know what the hell happened to Judy Blume.
Oliver
Scrapple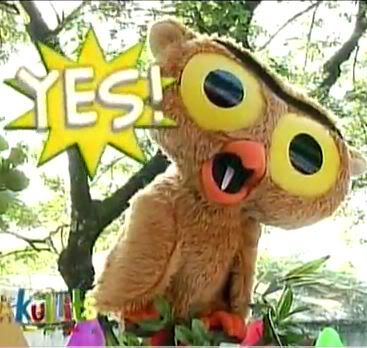 Since: 20.6.02

Since last post: 1176 days
Last activity: 1170 days

#28 Posted on | Instant Rating: 3.00
White Mist by Barbara Smucker.

-The MacDonald Hall series by Gordon Korman

-Anything by Paula Danziger

-The Ramona series from Beverly Cleary


---

2009-2010 WHL Fantasy League Champion!!!
Scottyflamingo
Bratwurst



Since: 23.6.10
From: Auburn, AL

Since last post: 1767 days
Last activity: 1495 days

#29 Posted on | Instant Rating: 2.77
Originally posted by Oliver

---


-The MacDonald Hall series by Gordon Korman



---


This.

Gordon Korman was the bomb. "I Wanna Go Home" should be a freakin' movie.
Reverend J Shaft
Toulouse




Since: 25.6.03
From: Home of The Big House

Since last post: 41 days
Last activity: 3 days

#30 Posted on | Instant Rating: 2.29
Originally posted by Shem the Penman

---

Lloyd Alexander's Prydain books

---


I LOVED THESE.

Also, I love a whole bunch of what has been suggested... Judy Blume, Beverly Cleary, Encyclopedia Brown, Choose Your Own Adventure (even collected the D&D ones), Mrs. Basil E. Frankweiler.

And the Eloise books by Kay Thompson as I also lived in a hotel for awhile as a child.

I still go back and read Shel Silverstein's poetry books (Where The Sidewalk Ends and A Light In The Attic) a lot.

J. Kyle
Banger



Since: 21.2.02
From: The Land of Aloha

Since last post: 30 days
Last activity: 2 hours

#31 Posted on | Instant Rating: 5.05
Nous ne nous pouvons pas sortir.
Second on Sideways Stories from Wayside School and all sequels were great.

Old Turtle's Baseball Stories was the first book I reread a hundred times.

I'm going to fess up on being on the R.L. Stine bandwagon. Goosebumps and Fear Street.

Then when I was eleven, I read The Hitchhiker's Guide to the Galaxy and it both rocked and changed my world.

I still have to triple check my fiction writing to make sure I'm not writing like what an eleven year old thinks Douglas Adams sounds like.


---
Pages: Prev 1 2