Notorious F.A.B.
Pepperoni



Since: 4.2.02
From: Dudleyville's Gay Ghetto

Since last post: 5363 days
Last activity: 5349 days

#1 Posted on
hey guys, i'm need a little help with something for a future article.

what angles have been your favorites over the past two years? benoit's heel run as the intercontinental title? cactus jack - triple h?

no need for drawn out explanations, though i am curious as to WHY you choose the angles you do. work rate? elevation? entertainment? boobies?


---

It's just you against the group mind.
I like weiners.
Promote this thread!
Super Shane Spear
Bierwurst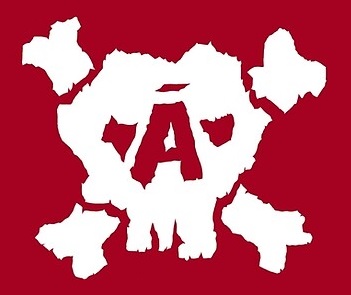 Since: 2.1.02
From: Sector 7 Slums

Since last post: 2929 days
Last activity: 2929 days

#2 Posted on
Crash Holly and the Hardcore title going 24/7, Al Snow trying to cheer up Steve Blackman, and of course Steve Austin and Kurt Angle starring in The Odd Couple III


---

"Nobody loves the custodian. I come and I sweep and vacuum for you. When you're in the mood to go to the bathroom, I even disinfect it for you! This is the thanks I get?!? All who defy me shall be dis-infected!"
jimimium
Chorizo



Since: 25.1.02
From: Kirksville, MO

Since last post: 2777 days
Last activity: 2762 days

#3 Posted on
Hmm.. my favorite angles of the past two years would likely be.. *inserts a drumroll*

Head Cheese, which lead to me becoming a huge Steve Blackman mark, where I had just liked him in the ring before; the Hurricane-Molly Holly saga, just because it gave a markout point for a nerd like me; The buildup for the Edge and Christian breakup, because they actually let something build on itself.. but I didn't really like the payoff; the Scott Steiner --> Mega Heel story, because watching him put people out made me interested in WCW again, and who and where the payoff would be.. unfortunately, it was too little, too late for WCW; and Tank Abbot - 3 Count Manager, just on the basis of watching Tank dancing being one of the funniest things I've ever seen.
BDC
Chourico



Since: 26.1.02
From: Falls Church, VA

Since last post: 5803 days
Last activity: 5259 days

#4 Posted on
I don't think this should count because it was aborted, but I pondered this and found the last two years seriously lacking, but the elevation of Kurt Angle all the way into the Love Triangle was by far the best angle in the last two years. Triple H and Steph, Steph liking Kurt, Kurt liking Steph, Kurt being obvlious to everything, Trish liking Kurt, Trish getting caught with Triple H, Steph hating Trish....the whole thing was beautiful and so well done--then nothing.

F the WWF for not pulling the trigger on going through with it.

BDC


---

"Enjoy every moment, because every moment is your life."
MarchOfThePigs
Salami



Since: 10.2.02
From: Sudbury, Ontario

Since last post: 5813 days
Last activity: 5744 days


ICQ:
#5 Posted on
I'll go with Triple H/Cactus Jack. The whole angle from Mankind getting fired, to his re-hiring due to the lockeroom's threatening to walk out, to his becoming Cactus Jack. It was awesome TV, great matches, and awesome promos. I think maybe it was the greatest angle I have ever seen in my life.


---
Prying open my third eye.
Pheadfred
Pickled pork



Since: 9.2.02
From: Nashville

Since last post: 5627 days
Last activity: 4710 days

#6 Posted on
Originally posted by Super Shane Spear

---

Steve Austin and Kurt Angle starring in The Odd Couple III

---


Without a doubt ! Just for the sheer humor .
This really WAS must see TV !

I swear to God there were several times that I thought I was going to literally split a gut laughing !


---

"Damnit Peggy , here I am trying to contain an outbreak and you're driving the monkey to the airport. " - Hank Hill
SamZim
Cotto



Since: 4.1.02
From: Outside Toledo, for now...

Since last post: 4730 days
Last activity: 4730 days

#7 Posted on
I don't know why, but MY favorite angle just started, I think, in DDP's "motivation" of Christian...


---

-Sam Zimmerman
Busyman14
Cotechino



Since: 24.2.02
From: Weston, Florida

Since last post: 5760 days
Last activity: 5744 days

#8 Posted on
Originally posted by MarchOfThePigs

---

I'll go with Triple H/Cactus Jack. The whole angle from Mankind getting fired, to his re-hiring due to the lockeroom's threatening to walk out, to his becoming Cactus Jack. It was awesome TV, great matches, and awesome promos. I think maybe it was the greatest angle I have ever seen in my life.

---


Same here. The feud also added much needed legitimacy to the WWF Title and Triple H, both which were damaged under the Vince Russo "Crash TV" style of booking. It also showed the WWF could survive quite well without Stone Cold Steve Austin.

Some great moments from the feud:

-The return of Cactus Jack segment on Smackdown! was excellent. Glad I have that on tape.
-The Street Fight. My brother summed it up best: "It made me feel sick, in a good way."
-The Radicalz entrance and subsequent betrayal which led to the great 10-Man Tag on RAW. Again, glad to have it on tape
-Cactus Jack's promo for HiTC
-Hell in the Cell. Not quite as good as the RR Street Fight, but damn close.

Now if only the WWF could book that well today!

-Alex

A Fan
Liverwurst



Since: 3.1.02

Since last post: 4894 days
Last activity: 4894 days

#9 Posted on
Hmm, there have been some good storylines over the last two years, but here are some of my favorite.

- Rock/HHH during the McMahon-Helmsley era. Even though it started out with Mick and HHH, I thought the Rock did an excellent job of becoming the top face and had a lot of good matches with HHH.

- Commissioner Foley. This was a brillant idea made even better with the booking at the time.

- Rock/Austin. While it was only one month of build and minus Debrah's part in it, it was the best build to one match ever. Just having Rock place that sole beer next to Austin after Stunning him was amazing.

- Invasion. While, not as good as it should be, it could have been worse. Rock returns to save the WWF, good booking at the end even though the middle was weak.

-Edge/Christian. Great build, some terrific matches and nice promos.

- Jericho the Legend. I don't know if this is just a great gimmick, but when Jericho and Flair are in the ring, it just works really well.

- Flair as CEO. While I'm a Flair mark, this has been worked out well with Flair as the relecuant wrestler turned head of a major corporation. He has done a great job of evening things out for the faces while still giving Vince something to do.

- NWO. Early, but still good

A Fan- So far, Wrestlemanai is falling short.


Rudy
Polska kielbasa



Since: 3.1.02

Since last post: 5719 days
Last activity: 5708 days

#10 Posted on
Well, I'll be the only person to say it, but the birth of the handbaby is one of the greatest things that I've ever seen on television. But you have to take into account that deep-down inside, I'm a very disturbed person.

Other than that, anything with Foley, excepting his last run as Commissioner entertained the hell out of me. So does Al Snow. I still miss Pierre.

As for wrestling, the first three or four months of last year had some pretty impressive matchups, not the least of which was the Benoit/Jericho rivalry and teaming.

The best of both worlds for absurd comedy and wrestling would be anything with Kurt Angle.

later, Rudy
Saruman
Salami



Since: 25.1.02
From: Kirksville, MO

Since last post: 5792 days
Last activity: 5763 days

#11 Posted on
Steiner->Monster Heel. I like when they build people like that; the whole "putting them out" schtick worked great. It felt like the title meant something, if you would go so far as to injure or retire people to keep it.
Which is the same reason the Cactus/HHH feud was great. And, I get to replay it all the time in No Mercy.

And though it wasn't an angle, Schiavonne going off on Regal/WWF on the last Nitro was GREAT! He suddenly became almost likeable.

"Well, we've had to do some silly things, like putting your ass *Steve Regal* over on TV"


---

Insert clever comment.
ekedolphin
Scrapple



Since: 12.1.02
From: Indianapolis, IN; now residing in Suffolk, VA

Since last post: 10 days
Last activity: 9 hours

#12 Posted on | Instant Rating: 5.01
Hmmmm... OK...

Souled Out 2000-- Jeff Jarrett and Bret Hart are injured and unable to participate in their matches, so Chris Benoit vies for the World Title against Sid-- AND WINS!

SuperBrawl 2000-- Triple-threat match for the World Title. World Champion Sid Vicious, Jeff Jarrett and Scott Hall. They'd had Jarrett and Hall, fellow members of nWo 2000, actually going at it shortly before the PPV, teasing a split. Sid ended up retaining the belt, and unfortunately this was Scott Hall's last WCW match.

The great Chris Benoit Intercontinental Title push of 2000.

The Radicalz, joining the WWF and whooping everyone-- then surprising everyone by turning heel and jumping Foley.

The amazing Kurt Angle (face) vs. Steve Austin (heel) feud of the summer of 2001.

The equally ass-kicking Chris Jericho vs. The Rock feud of late 2001.

Vengeance, which featured Angle/Austin and Jericho/Rock-- then ended with the surprise of the year-- Chris Jericho winning the Undisputed World Heavyweight Championship.

Ric Flair returning to WWF television as co-owner of the Federation-- propelling him into an instant feud with Vince McMahon that culminated in a match between the two at the Rumble.

The nWo return has been handled very, very well so far.

The fact that Steve Austin didn't turn on the Alliance at Survivor Series like Vince said he would-- it turned out to be Angle as the mole. But as Edge pointed out, Angle seemed to have been playing both sides against each other. Austin and Angle then did the ol' double-turn on the following RAW. The WWF fans cheered Angle when he nailed Austin with the title belt at Survivor Series-- and also cheered Austin when he beat the hell out of Angle and Vince the following night. Very, very well done by the WWF.


---
"You seem a decent fellow. I hate to kill you."
"You seem a decent fellow. I hate to die."
Inigo Montoya and Westley, The Princess Bride
Support your local indy fed. Mine is WCWO.
The Big Kat
Kishke



Since: 11.1.02
From: Austin, TX

Since last post: 1798 days
Last activity: 10 hours

#13 Posted on
I loved the "Odd Couple III" of Steve Austin and Kurt Angle. Austin and Kurt playing guitars, wearing cowboy hats, that was just hilarious. Also, I don't know if you count it as an angle, but the return of the Rock was great for me. Showing the Rocky statue in Philly, and then panning down to the Rock after we hadn't seen him in months...that was just fantastic.


---

-The Big Kat
"It's not that I'm lazy, it's that I just don't care." -Peter Gibbons, Office Space
Scorpio
Boudin rouge




Since: 18.2.02
From: Laurel, MD, USA

Since last post: 5202 days
Last activity: 5153 days

#14 Posted on
Milk-a-mania has run wild!

(I know, I know. It was just that one night, but MAN, I was crying.)

And before I get to favorite moments, I will mention the ECW turn last summer. For a brief moment, I was more excited to watch the next episode than I had been for a while.

And let's not forget the Golden Age of Tag Teams, with the Hardyz/Dudleyz/E+C feud-o-rama.


---


PMMJ
mskj
Summer sausage



Since: 10.1.02
From: Tennessee

Since last post: 2305 days
Last activity: 2064 days

#15 Posted on
The return of The Rock should have been the best angle. But instead of putting Rocky against Austin, he ends up with Booker. I thought Rock should have been destroying Austin for a few months, building up to his first one on one victory against Austin. Is that ever going to happen?

So i will go with HHH-Mankind/Cactus Jack. That was great t.v. I didn't hate the kiss my ass club. It was short, and had a really good payoff at the end.


---

Updating Ohio State's basketball record could get to be a chore. Just remember, Michigan sucks.
Notorious F.A.B.
Pepperoni



Since: 4.2.02
From: Dudleyville's Gay Ghetto

Since last post: 5363 days
Last activity: 5349 days

#16 Posted on
yeah, they missed something special by not putting austin against rock right when he came back. it might have taken the invasion up a notch.

still, it put the wcw title on rock and it just looked good on him. there was this retro feel to it. that big ass belt with his 70s-style sunglasses (the blue tinted ones darker at the top). especially when he actually wore the belt instead of hiking it up on his shoulder.


---

It's just you against the group mind.
I like weiners.
SirBubNorm
Salami



Since: 2.1.02
From: Under the table

Since last post: 4930 days
Last activity: 4879 days

#17 Posted on
I was going to put the following and almost didn't because these weren't necessarily angles:

Russo shooting on Hogan and giving him the belt.
Heyman on the Smackdown before SS laying into Vince.

I also really had high hopes for the New Blood angle the first night. :)


---

In a completely PC world, a mailman would be a personperson.
billnopus
Haggis



Since: 3.1.02
From: From the Dark Side

Since last post: 2524 days
Last activity: 1837 days

#18 Posted on
A couple of aborted love triangles come to mind:
HHH/Steph/Angle &
Matt/Lita/EDDY

In terms of more traditional, less Soap Opera:
Rock/Y2J feud





---

2002 rspw Quote of the Year: JR--"Lita's no Cheater"
Notorious F.A.B.
Pepperoni



Since: 4.2.02
From: Dudleyville's Gay Ghetto

Since last post: 5363 days
Last activity: 5349 days

#19 Posted on
ooh! i forgot about the eddy triangle. that kind of puts what happened with the hardys in perspective. (matt jealous of no one in particular, the split, the time off.)


---

It's just you against the group mind.
I like weiners.
WTF13
Boerewors



Since: 22.1.02

Since last post: 5797 days
Last activity: 5797 days

#20 Posted on
Pretty much what everyone else has said, especially anything involving Foley.

The entrance of the Radicalz--I think if Eddy hadn't gotten hurt, they might have been as great as the Horsemen, and that was probably the last chance the WWF had to ever do a stable like that and have it work.

Edge and Christian...just about anything they did was gold.
Same for Angle.

The early matches between Dudleys/Hardys/E&C...before it got ran into the ground--these days, I never care if I ever see any of those teams face each other again.

These days, I love just about anything Flair does.
And I sorta like Maven--not enough to be a favorite just yet, but it has potential.
And so help me, I like Billy and Chuck.





---

"No one has a beer party at Scott Hall's expense!"
Pages: 1 2 Next