CRZ
Big Brother
Administrator



Since: 9.12.01
From: ミネアポリス

Since last post: 8 days
Last activity: 5 hours


ICQ:
#1 Posted on | Instant Rating: 8.86
Best news I heard all day and it's ABOUT freakin' time. Here's the press release:
Originally posted by Shout! Factory (shoutfactory.com)

---

Shout! Factory and Warner Bros. Home Entertainment, Inc. Announce Content Deal : 8/13/2010

Los Angeles, CA – Shout! Factory and Warner Home Video, a division of Warner Bros. Home Entertainment, Inc., announced a multi-property alliance to bring the highly anticipated Warner Bros. television series Max Headroom and The Norm Show to the home entertainment marketplace. Under its multi-year agreement with Warner Home Video, Shout! Factory will be the exclusive media company to distribute Max Headroom and The Norm Show DVDs for home entertainment releases in the United States and Canada. The announcement was made today by Shout! Factory founding partners Richard Foos, Bob Emmer and Garson Foos; and Jeff Brown, Executive Vice President and General Manager, Non-theatrical Franchise Marketing.

Production has begun to develop a wide range of bonus content for Max Headroom: The Complete Series DVD box set, as well as re-transferring the episodes from the original elements to provide the highest picture quality.

"Max Headroom is a uniquely sought-after television property, boasting a large fan following and consumer interests. We have been pursing this property with Warner Bros. for years, and we're thrilled that it's finally coming to fruition," state Shout! Factory founding partners. "We're pop culture fanatics at Shout!, and both of these shows are loved by fans of TV and are highly requested. We'll do them justice with great extras and packaging."

"It's a privilege to partner with Shout! Factory and we look forward to combining our efforts to bring these two highly-regarded television programs to the home entertainment audience," said Brown. He added, "We look forward with anticipation to the opportunity of creating a series of releases that will be innovative, original and stand out in the home entertainment market place."

Starring Matt Frewer, W. Morgan Sheppard, Jeffrey Tambor and Amanda Pays, the U.S. television series Max Headroom, inspired by a British made-for-television movie 20 Minutes into the Future, aired on ABC from 1987-1988. Hailed by critics and fans as one of the most innovative science fiction series ever produced for American television, Max Headroom is considered to be the first cyberpunk television series, bolstered by its innovative premise, brilliant writing and fast-paced visual style. Unafraid to explore any subject, no matter how controversial, the series cynically tackles topical issues from the general television industry such as the exploitation of the TV ratings games, political advertising, tele-evangelism, news coverage and commercials. The world of Max Headroom is a satirically funny look at television of the not-too-distant future. There are 4,000 TV channels, cameras are everywhere, television sets can't be shut off, ratings have been perfected to the point where programming decisions are made minute by minute, and Network 23, the ratings leader, is headed by a man who would literally kill for ratings. Enter investigative reporter Edison Carter and his alter ego, the first computer-simulated multi-media star, Max Headroom, played by Matt Frewer. Max Headroom is a production of Chrysalis/Lakeside in association with Lorimar Telepictures.

The Norm Show, starring Saturday Night Live veteran Norm Macdonald, chronicles the misadventures of former NHL hockey player turned dysfunctional social worker whose life has been thrown for a loop due to gambling and tax evasion. Brimming with edgy humor and smart repartee, The Norm Show was one of the top rated sitcoms in 1999 and ran on ABC for three seasons. The second season also brought about the shortening of the show's title to simply Norm. The series also boasts a pedigreed ensemble cast including Laurie Metcalf, Ian Gomez, Artie Lange, Bruce Jarchow, Max Wright and Faith Ford. Norm is executive produced by Bruce Helford, Bruce Rasmussen, Rob Ulin and Deborah Oppenheimer, produced by Macdonald and created by Helford and Macdonald. Norm is a production of Mohawk Productions in association with Warner Bros. Television.

About Warner Home Video
With operations in 90 international territories, Warner Home Video, a Warner Bros. Entertainment Company, a division of the Warner Bros. Home Entertainment Group, commands the largest distribution infrastructure in the global video marketplace. Warner Home Video's film library is the largest of any studio, offering top quality new and vintage titles from the repertoires of Warner Bros. Pictures, Turner Entertainment, Castle Rock Entertainment, HBO Video and New Line Home Entertainment.

About Warner Bros. Home Entertainment Group
Warner Bros. Home Entertainment Group brings together Warner Bros. Entertainment's home video, digital distribution, interactive entertainment/videogames, direct-to-DVD production, technical operations and anti-piracy businesses in order to maximize current and next-generation distribution scenarios. WBHEG is responsible for the global distribution of content through DVD, electronic sell-through and VOD, and delivery of theatrical content to wireless and online channels, and is also a significant worldwide publisher for both internal and third party videogame titles.

About Shout! Factory
Shout! Factory is a diversified entertainment company devoted to producing, uncovering and revitalizing the very best of pop culture. Founders Richard Foos, Bob Emmer and Garson Foos have spent their careers sharing their music, television and film faves with discerning consumers the world over. Shout! Factory's DVD offerings serve up classic, contemporary and cult TV series, riveting sports programs, live music, animation and documentaries in lavish packages crammed with extras. The company's audio catalogue boasts GRAMMY®-nominated box sets, new releases from storied artists, lovingly assembled album reissues and indispensable "best of" compilations. These riches are the result of a creative acquisitions mandate that has established the company as a hotbed of cultural preservation and commercial reinvention. Shout! Factory is based in Santa Monica, California. For more on Shout! Factory, visit shoutfactory.com.

# # #
Media Contact:
Tom Chen, Shout! Factory
tchen@shoutfactory.com

Melissa Hufjay, Warner Home Video
Melissa.Hufjay@warnerbros.com

---
I don't CARE what it costs - Shout! do things right when it comes to DVD releases and I will pay what they tell me it costs with a smile on my face.


---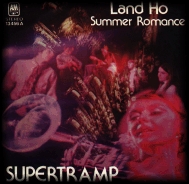 Promote this thread!
Karlos the Jackal
Lap cheong



Since: 2.1.02
From: The City of Subdued Excitement

Since last post: 876 days
Last activity: 8 days

#2 Posted on | Instant Rating: 8.00
I'm much more excited that Shout!'s also releasing Tales of the Gold Monkey!

--K


---
Last 5 movies seen: Alice in Wonderland (1933) **1/2 - Where the Wild Things Are *** - The Informant! **** - Sherlock Jr. **** - Revanche ***
emma
Cherries > Peaches



Since: 1.8.02
From: Phoenix-ish

Since last post: 27 days
Last activity: 18 hours

#3 Posted on | Instant Rating: 8.43
Max Headroom for my birthday this year!!! Ohh-goody!!
CRZ
Big Brother
Administrator



Since: 9.12.01
From: ミネアポリス

Since last post: 8 days
Last activity: 5 hours


ICQ:
#4 Posted on | Instant Rating: 8.68
Preorder it now - like I just did! (The W at Amazon)


---