The Squire
Chipolata



Since: 8.1.02
From: Farmingdale, NY

Since last post: 4257 days
Last activity: 4250 days

#1 Posted on
Courtesy of CRZ's Raw Recap: HHH says "I am the greatest world heavyweight champion there has ever been. Whether ya like it or not, fact is fact. And the reason being is, I've got it all. I've got the body, I've got the ability, I've got the talent and I've got the brains..."

What he doesn't have anymore is the HAIR. Man, if you want to draw a flowchart of workrate to hair care, they'd seem to both seem to spiral downward in tandem in his case. I noticed last night when HHH was faced off against RVD in the ring and how much thicker Van Dam's ponytail was. This used to not be the case. Sure, maybe he wasn't as built back in the Greenwich snob days... but man, his hair care used to be top notch.

Ok, I'm sure most of you are unenthused about these matters.

On another Long-Haired front tidbit, I saw posted somewhere that Test and Christian were asked to cut their hair to Lance Storm's length since long hair was considered 'passe'. If that's the case... Since when is the WWE at the forefront of fashion?

(edited by The Squire on 17.9.02 1610)

---

They gotta bring these back!!!:
"talk to the hand because the man don't understand." - "The Crippler" Chris Benoit
"...and that is the LAST WORD." - "The Big Nasty" Paul Wight
and of course: "Don't hate the playa...HATE THE GAME~!" - WCW World Champion Booker T
Promote this thread!
Zeruel
Thirty Millionth Hit
Moderator



Since: 2.1.02
From: The Silver Spring in the Land of Mary.

Since last post: 339 days
Last activity: 281 days

#2 Posted on | Instant Rating: 4.05
i never read that, but how about do it in a hair-hair match against Kane and Book?


---

Jerry "The King" Lawler rhymes with ass and hearing him rant like a 12 year old makes me all shades of angry. Every last shade.
That's just my 2.45 Yen.


R-D-Z
RawLo
Salami



Since: 9.7.02
From: San Diego, CA

Since last post: 4982 days
Last activity: 4227 days

#3 Posted on
Fact is Fact-
Steroid abuse causes hair loss!
VK Wallstreet
Goetta



Since: 18.6.02
From: New York, NY, USA

Since last post: 5615 days
Last activity: 5614 days

#4 Posted on
Just read about the Christian/Test haircut thing. Uh, long hair was out 10 years ago, if not more. Way to stay current, WWE! This probably wouldn't bother me so much if I hadn't thought about it repeatedly over the past decade. Always thought it was ridiculous that we were supposed to think long blond hair was cool in, say, 1997.

(I felt this to be such an important issue that I just posted a whole thread about it, only to see this was here first, try to delete that and discover that you can't delete threads, only posts. So now it's a postless thread. Sorry! I guess a Zimmerman will hafta come along and delete it.)


---

¡Azúcar, flores y muchos colores! Estos fueron los ingredientes elegidos para crear a la niñita perfecta. Pero el profesor Utonio agrego accidentalmente otro ingrediente a la formula: ¡la sustancia X! Y así nacieron, ¡las Chicas Superpoderosas! ¡Con sus ultra súper poderes, Bombón, Burbuja y Bellota dedican su vida a combatir el crimen y las fuerzas del mal!
InVerse
Boudin blanc



Since: 26.8.02

Since last post: 18 hours
Last activity: 10 hours

#5 Posted on
Who cares what hairstyle someone has? Personally, I think Christian would look a bit odd with a buzzcut. I can't believe the WWE would care what hairstyle certain wrestlers have yet they allow people to wrestle with piercings. I can't wait for the day that someone catches onto Test's eyebrow ring and rips it completely out. It seems like a completely unnecessary risk to me.

As for the hair, who cares? It's just hair. If they make Christian and Test cut their hair, they should make everyone do it. It does make sense, after all, to make it difficult for your opponent to pull your hair. I recently had over 18" cut off of my hair and was amazed at how many people were shocked by it, yet it didn't affect me in the least. (Though, annoyingly enough, I have to spend alot more time styling my hair now, whereas before I just combed it and it dryed perfectly.) I've now forgotten my original point, but I think it was "Who cares?".
Davros
Blutwurst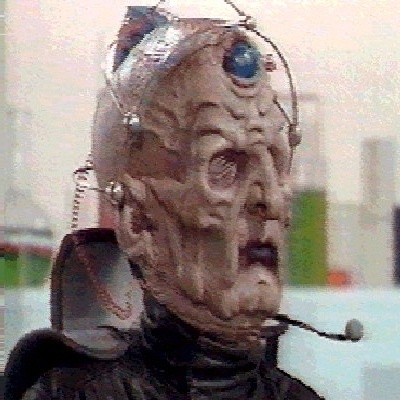 Since: 22.8.02
From: Between thought and Reality, TZ

Since last post: 3935 days
Last activity: 3930 days

#6 Posted on
Understand a couple of things about long hair in the wrestling biz,

Long hair helps to sell certain moves. When Jericho got stiffed one of the three times by RVD's kicks, would it had looked nearly as deviastating w/o it? It does sound kinda funny, but it's true. Even look back to the Wrestle War match with Flair and steamboat. The long hair also allowed them to call spots without too much noticeability. Just some food for thought.


---

Now, the Daleks shall become-- the lords of TIME!
The Squire
Chipolata



Since: 8.1.02
From: Farmingdale, NY

Since last post: 4257 days
Last activity: 4250 days

#7 Posted on
Yeah, I suppose I care. I know it's minutia, but as a guy with long hair the status of the wrestler's hair interests me! I can always admire someone's proper use of conditioner.

Anyway, I just think it doesn't make much sense for the WWE to suddenly decide who should undergo a makeover.

-Edit - I agree with Davros as well. Just look at blading. When Flair or HHH blade and the blond hair turns red, it just looks a whole lot more punishing then when Rock blades. Then again, Rocky never really perfected the art.

(edited by The Squire on 17.9.02 1701)

---

They gotta bring these back!!!:
"talk to the hand because the man don't understand." - "The Crippler" Chris Benoit
"...and that is the LAST WORD." - "The Big Nasty" Paul Wight
and of course: "Don't hate the playa...HATE THE GAME~!" - WCW World Champion Booker T
Y2Disco
Mettwurst



Since: 2.1.02
From: Pennsburg, PA

Since last post: 5088 days
Last activity: 4841 days

#8 Posted on
I just want to give my props to Steve Corino. He combines the bloody hair with the crimson mask to create the perfect look.


---

"If you like to fight girls so much, why don't you meet me in the ring?"
-Jeff Hardy
Faust
Salami



Since: 27.7.02

Since last post: 5661 days
Last activity: 5606 days

#9 Posted on
I think HHH's hair looks as thick as ever - and his hairline certainly is not suffering in the least, Which, as I understand it, is where the steroids tend to have their most damaging effects in terms of hair loss. Wet, greasy hair always looks thinner than dry hair.

And I would never equate his Greenwich-snob days with "good workrate," anyway.
---

"And in front of the entire world, I want to show my little boy that sometimes - just sometimes, you have to FIGHT to be a man." - Michael S. Hickenbottom, the man who does not take part in angles that conflict with his religion, swearing violent revenge on HHH in full view of his two-year-old son. 11:06 PM, EST. 08/05/02. This angle, which has gone from being a "clean" wrestling match to an all-out unsanctioned street fight for bloody revenge is apparently sponsored by the book of Joshua.

A-MOL
Frankfurter



Since: 26.6.02
From: York, England

Since last post: 5150 days
Last activity: 5092 days

#10 Posted on
Watch Summerslam again. Just after Michaels slams his face into the steel steps, the camera focuses on the top of HHH's head showing SCALP~! His hairline is fine, it's the top of his head suggesting he will have a Monk/Zinedine Zidane style in a few years.

I bet that cameraman was shot and fed to pigs afterwards for taking that shot.


---

...full of energy. Multi-orgasmic, if you will, in a cosmic sort of way."
Scorpio
Boudin rouge



Since: 18.2.02
From: Laurel, MD, USA

Since last post: 5141 days
Last activity: 5092 days

#11 Posted on
So, HHH is just turning into Hogan more and more daily then.


---
PMMJ
"Nothing remains interesting where anything may happen." -H.G. Wells
"Show me the country in which there are no strikes and I'll show you that country in which there is no liberty." -Emma Goldman

WhoBettahThanDeion
Bockwurst



Since: 4.1.02

Since last post: 5661 days
Last activity: 5497 days

#12 Posted on
Hey Yo...

Rock never perfected the art of blading? I can name three times, two in a cage, one on Raw one on Smackdown, the other on a pay per view, when Rock got that nasty squirty blood goin' and it was downright sick. I can't handle when the blood is actually squirting out onto the canvas, it's a cool effect, but there's something about it that's just... a bit too much. But, I still give the Rock credit.

Blading's a bit gratuitous now anyways. Take last night's NWA for example, Jerry Lynn bladed for no reason. It was a "good" blade job (meaning the amount of bloodloss was excessive as hell, especially considering The Truth was wearing white denim pants and was covered in it as well), but it really didn't make sense. If it happens through the course of the match and there's a sensible reason for it (ala' Michaels/Triple H) then it's fine, but if it's just two guys wrestling and it happens off of a ddt, that's kind of lame.


---

Zen and the Art of Motorcycle Maintenance
Pool-Boy
Lap cheong



Since: 1.8.02
From: Huntington Beach, CA

Since last post: 2592 days
Last activity: 11 days


ICQ:
#13 Posted on
Exactly- when the Rock blades, he bleeds TOO much. You wonder why he does not do it too ften. I can't remember the actual match, but I remember him blading after a PPV loss on Raw and there was literally a POOL of blood under him. It was kind of scary.. maybe it was after the last Wrestlemania Austin/Rock match?


---

Craig Reade
"Pool Boy"
Chris Jericho stole my beard. That is right, I had it first.
Madame Manga
Boudin rouge



Since: 16.1.02
From: Silicon Valley

Since last post: 637 days
Last activity: 352 days

#14 Posted on
I dig a good blade job--for instance, I am anticipating some major juice for Taker vs. Lesnar--but yes, it ought to be logically placed. It's a little silly when someone bleeds in a minor match, or after a not particularly brutal move. Save it for when it counts.

But the time that Flair got a flow started just from slapping his forehead hard during a promo--man, that ruled. ;-)

MM
NickBockwinkelFan
Frankfurter



Since: 10.4.02
From: New York City, NY

Since last post: 2199 days
Last activity: 965 days

#15 Posted on
Originally posted by Pool-Boy

---

Exactly- when the Rock blades, he bleeds TOO much. You wonder why he does not do it too ften. I can't remember the actual match, but I remember him blading after a PPV loss on Raw and there was literally a POOL of blood under him. It was kind of scary.. maybe it was after the last Wrestlemania Austin/Rock match?

---


The Rock learned the old-school way, the Ric Flair recipe for awesome blade job: Coffee plus Aspirin equals massive blood flow.


---
Bears 14 Falcons 13
Michael Vick talking pre-game smack = 12 tackles, 2 sacks and a victory for Urlacher and the Bears



"Well, you can't involve friendship with business. It has to be one or the other. It's either business or friendship, or hit the bricks!"
--Life Lessons from "The Tao of Bobby the Brain Heenan" Uncensored 2000 preview