ekedolphin
Scrapple



Since: 12.1.02
From: Indianapolis, IN; now residing in Suffolk, VA

Since last post: 56 days
Last activity: 3 days

#1 Posted on | Instant Rating: 2.29
Yesterday at work, I arrived to find that one of my co-workers had bought a little stocking tin with a scratch-off lottery ticket inside for each of us. There were a couple people who got $2 or $10-- but in a scratch-off game of blackjack, I somehow won $100!
Needless to say, I'm
still
giddy about that, given the fact that
I
never win
anything.
Maybe I cashed in some of my good karma I'd been building up, I don't know.
Anyone else ever win any kinda money with a lottery ticket?
---
"Yes, the new plan will still involve rocket skates."
--Nale, The Order of the Stick
Five-Time W of the Day (5/27/02; 7/3/02; 7/30/04; 8/28/04; 12/16/05)
The Only Five-Time (and Last) N.E.W. World Heavyweight Champion
Certified RFMC Member-- Ask To See My Credentials!
Promote this thread!
Karlos the Jackal
Lap cheong



Since: 2.1.02
From: The City of Subdued Excitement

Since last post: 1609 days
Last activity: 564 days

#2 Posted on | Instant Rating: 8.00
That's awesome! The most I've ever won is, like, a dollar. I never buy them for myself, but sometimes I'm given them...so I guess I'm ahead one buck.

--K

(edited by Karlos the Jackal on 24.12.05 0112)

---
Last 5 movies seen: Walk the Line - Harry Potter and the Goblet of Fire - The Brothers Grimm - The Tin Drum - Ladies in Lavender
Stilton
Frankfurter



Since: 7.2.04
From: Canada

Since last post: 5226 days
Last activity: 5226 days

#3 Posted on | Instant Rating: 4.32
I won $100 (Canadian!) in a scratch-n-win crossword game once. I'm still waiting for the 40 million.

(edited by Stilton on 24.12.05 0724)

---

If you want a vision of the future, imagine a boot stamping on a human face - forever.
--George Orwell
AWArulz
Scrapple



Since: 28.1.02
From: Louisville, KY

Since last post: 5 days
Last activity: 1 day

#4 Posted on | Instant Rating: 7.19
I used to pop $1 for a lotto ticket (pick six) when the total got big when it first started in Illinois maybe injn the mid-80s. One week it had gotten to 40 million, so I bought a ticket and won $52. That's about it. I aam sure I have spent that away on tossing a buck into the group buy at work from time to time since.


---

We'll be back right after order has been restored here in the Omni Center.
waffleking
Pickled pork



Since: 2.10.02
From: Missouri

Since last post: 4870 days
Last activity: 2559 days

#5 Posted on | Instant Rating: 5.24
The most I've won on a scratch-off is 10 bucks. I rarely buy scratch-offs, but I love buying powerball tickets. It's nice to buy one and know that you're a potential millionaire for a few days.

But as soon as I when that jackpot, I'm a ghost. I'm leaving my apartment, my job, and everything here. My roommate and my boss will have to find out what happened to me by seeing on tv.


---

A few facts about Samoa Joe:

1. The eternal conundrum "what happens when an unstoppable force meets an immovable object" was finally solved when Samoa Joe punched himself in the face.
2. When the Boogeyman goes to sleep every night he checks his closet for Samoa Joe.
3. A Handicap parking sign does not signify that this spot is for handicapped people. It is actually in fact a warning, that the spot belongs to Samoa Joe and that you will be handicapped if you park there.
cfgb
Bierwurst



Since: 2.1.02
From: Ottawa, Ontario

Since last post: 981 days
Last activity: 1 day

#6 Posted on | Instant Rating: 7.13
My work held a 50/50 draw last spring, where I won $1600 in one shot.

I was going out for my birthday that night anyway with a group of friends, so the deal was anyone from the office who wanted to turn up would get a free drink. I felt it was only fair.

Of course, I failed to pay the bill when I was carried out by my best friend, catatonic from the alcohol - and a co-worker had to cover the $300+.... He was good natured about it though when I paid him back on the Monday.
DrewDewce
Bratwurst



Since: 2.1.02
From: The Derby City

Since last post: 267 days
Last activity: 7 days

#7 Posted on | Instant Rating: 5.87
I won $100 on a PowerBall ticket once. (I think I matched 3 of the numbers, but no PB).


---

It is a good rule in life never to apologize. The right sort of people do not want apologies, and the wrong sort take a mean advantage of them.
P. G. Wodehouse (1881 - 1975), The Man Upstairs (1914)
Canard
Cotechino



Since: 25.7.05
From: England

Since last post: 1296 days
Last activity: 17 days

#8 Posted on | Instant Rating: 5.00
Most I've ever won on the UK lottery was £65 (4 balls in a pick 6 from 49), and then I somehow managed to repeat the feat just one week later, though only got £50 that time. That was about two years ago and I haven't got anything above the £10 prize (3 balls) since.

Our work syndicate did win about £1,200 just a few months back (5 out of 6). Trouble is, once we'd split it between all of us it was like £38 each or something.
Mr Heel II
Lap cheong



Since: 25.2.02

Since last post: 489 days
Last activity: 225 days

#9 Posted on | Instant Rating: 5.68
Three numbers plus the Powerball wins $100. I also did that once a few years ago off a ticket in Missouri.
drjayphd
Scrapple
Moderator



Since: 22.4.02
From: New Hampshire

Since last post: 26 days
Last activity: 2 days


ICQ:
#10 Posted on | Instant Rating: 7.06
You wanted the best, you got... Out of Context Quote of the Week.
"Because personally if I was being choked by Ric Flair, my personal reaction would be well, "Glrrrrkkk, can't breathe" but after that... "Man, I'm being choked out by Ric Flair, this is so cool." and then some more "Gllllrrrrk, can't breathe."" (Llakor)


---
Biggest lottery winning's probably about $5-10. But I've won more in contests, like a free trip to Disney World when I was 10.


---
Packman V2
Bratwurst



Since: 16.3.04
From: Albuquerque, NM

Since last post: 22 days
Last activity: 4 days

#11 Posted on | Instant Rating: 5.36
I've won 50 and 40 bucks respectively on scratchers...but that's about it as far as big winnings. I don't really play the lottery though...not into it.



---
Oliver
Scrapple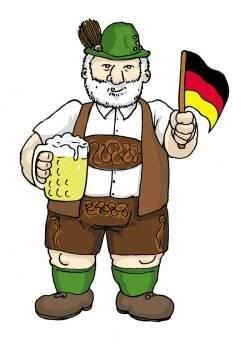 Since: 20.6.02

Since last post: 1913 days
Last activity: 1907 days

#12 Posted on | Instant Rating: 4.06
The most I've won is about $75 or so through Lotto 6/49 in Ontario.


---

I am whatever you say I am, if I wasn't...then why would I say I am?
TheBucsFan
TheChiefsFan



Since: 2.1.02

Since last post: 2114 days
Last activity: 2114 days

#13 Posted on | Instant Rating: 4.42
I won $500 on a scratch off I got in my stocking when I was 10.




My parents kept the money.
Kevintripod
Banger



Since: 11.5.03
From: Mount Pleasant, Pa.

Since last post: 5 days
Last activity: 19 hours

#14 Posted on | Instant Rating: 5.54
Most I ever won off of the lottery was $60 from a scratch-off ticket.


---

"Oh it's on like Donkey Kong !!!" - Stifler, American Wedding
dunkndollaz
Banger
Back to Back Survivor



Since: 3.1.02
From: Northern NJ

Since last post: 247 days
Last activity: 233 days

#15 Posted on | Instant Rating: 7.32
$20 on a scratch off ticket and $16,000 in a 50/50


---

Enough with the PC Crap
A Christmas Tree is a Christmas Tree - not a Holiday Tree
A Menorah is a Menorah - not a Holiday Candelabra
britishiles
Head cheese



Since: 22.7.05
From: Tulsa, OK

Since last post: 2068 days
Last activity: 2038 days

#16 Posted on | Instant Rating: 2.86
We just got the lottery in Oklahoma earlier this year. Powerball starts in 2006.

But I have won a few free tickets, $2, and $17 on one dollar scratch off tickets.


---

Big Show: Why is he getting the Intercontinental Title shot and not me?
RVD: Ahhh...maybe 'cause you're a tool.
Big Show: Look. I am 7'2". I am 500 pounds. I'm a giant.
RVD: Oh ok. You're a giant tool.
Fuzzy Logic
Summer sausage



Since: 31.3.02
From: Happy Valley - Goose Bay, Newfoundland and Labrador, Canada

Since last post: 5260 days
Last activity: 4983 days


ICQ:
#17 Posted on | Instant Rating: 5.00
Won 10 bucks once or twice on 649, same on Super 7 (a few $2 and free tickets on each respectively, of course)... 5 bucks on Keno one time (hate on the keno). Best ever on a scratch ticket for me was $5, got $10 on Nevadas once (those stupid pull open tickets).

Best ever: about $125 on a 50/50 draw when I was in college.

My old boss won $125 000 on Keno once, bought at his store so he also got the seller's prize.
NickBockwinkelFan
Frankfurter



Since: 10.4.02
From: New York City, NY

Since last post: 2964 days
Last activity: 1730 days

#18 Posted on | Instant Rating: 5.68
I hit 4 of 6 numbers in the Florida Lotto a few months ago and it paid $112.00


---

"Well, you can't involve friendship with business. It has to be one or the other. It's either business or friendship, or hit the bricks!"
--Life Lessons from Bobby the Brain Heenan WCW Uncensored 2000 preview



Generalissimo Takada's Energy Beverage Provides Maximum Nourishment!
jwrestle
Lap cheong



Since: 4.4.03
From: Nitro WV

Since last post: 104 days
Last activity: 56 days


ICQ:
#19 Posted on | Instant Rating: 1.07
I rarely play but I usually break even on the scratchers and I've never won one of the big lotto. I'm waiting on that better chance of lighting to hit me before I win something like that.



---
If you can't beat'em whack'em with a chair!

Go ahead...take a Chance!