JALman
Boerewors



Since: 7.7.02
From: Almost there

Since last post: 1177 days
Last activity: 4 days

#1 Posted on | Instant Rating: 6.71
I thought bonuses went the way of the dinosaur, but my bosses were kind enough to give us one last Friday. I was unaware of it until I was handed mine last night. Maybe I'll fire up the first episode of the Simpsons in celebration. Do any W's get bonuses, gifts, gift certificates, etc. for the holidays from your employers?


---
Promote this thread!
Whitebacon
Banger



Since: 12.1.02
From: Fresno, CA

Since last post: 45 days
Last activity: 3 days


AIM:
ICQ:
#2 Posted on | Instant Rating: 6.33
I get a Walgreens gift card from Walgreens, and usually I'll get a Walgreens coffe cup as well. The gift card sounds kinda chintzy, but taxes aren't taken out of it like they were the bonus checks I got before, which in some years ended up being like 6.50 or so.
whatever
Bierwurst



Since: 12.2.02
From: Cleveland, Ohio

Since last post: 5 days
Last activity: 10 hours

#3 Posted on | Instant Rating: 4.04
We got a bonus check both at my current and previous employers. We also get a gift certificate from our manager.


---
samoflange
Lap cheong



Since: 22.2.04
From: Cambridge, MA

Since last post: 1465 days
Last activity: 1457 days

#4 Posted on | Instant Rating: 6.14
My company gives a bonus check which is directly based on company performace for the fiscal year. Unfortunately, I started here after the eligibility period for this year so I have to wait until next year for it. Extra unfortunate because this was a bang-up year around here.

The department head also gives out holiday cards with gift certificates.


---

Ken Kennedy debuted a new finisher: Jeff Hardy fans will insist on calling it the Swanton Bomb, but it looks WAY more devastating when not performed by a 180-pound fruitcake.
-Rick Scaia 06.12.2006
Shem the Penman
Toulouse



Since: 16.1.02
From: The Off-Center of the Universe (aka Philadelphia)

Since last post: 1357 days
Last activity: 1156 days

#5 Posted on | Instant Rating: 5.43
Cash money bonus, no. My boss gave out Borders gift cards last year, though.


---

"The object of persecution is persecution. The object of torture is torture. The object of power is power. Now do you begin to understand me?"
JayJayDean
Scrapple



Since: 2.1.02
From: Seattle, WA

Since last post: 634 days
Last activity: 212 days


AIM:
#6 Posted on | Instant Rating: 6.53
I've worked at my current job for since 1997, and we got a nice bonus every year until we were bought by another company in 2005, which pretty much sucked. (We all got $50 gift cards out of our boss' own pocket instead.) This year they made attendance at the company Christmas party essentially mandatory, which was a pain because the party was in Portland and our office is in Seattle, a 2 1/2-hour drive on a GOOD day, let alone a Friday when you hit Portland at rush hour.

To ease the pain, we all got checks for essentially two nights hotel, gas, and the OT for attending the party and driving home, which we were free to use however we wanted as long as we went to the party. Since Mrs. JJD's family lives ten minutes away from where the party was held, we stayed with them, and since we both got checks we came out way ahead, so that was pretty nice.

It also worked out because when the windstorm came through we lost power Thursday night, and our friends here didn't get power back until Sunday, so we probably would've gone down there anyway. The combination of no traffic lights and rush hour traffic in Portland made for a seven-hour drive down, though.

(edited by JayJayDean on 19.12.06 0743)

---

Holy fuck shit motherfucker shit. Read comics. Fuck shit shit fuck shit I sold out when I did my job. Fuck fuck fuck shit fuck. Sorry had to do it....

*snip*

Revenge of the Sith = one thumb up from me. Fuck shit. I want to tittie fuck your ass. -- The Guinness. to Cerebus
DJ FrostyFreeze
Knackwurst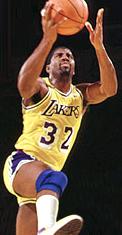 Since: 2.1.02
From: Hawthorne, CA

Since last post: 215 days
Last activity: 7 hours

#7 Posted on | Instant Rating: 6.85
This will be my 2nd Christmas at my current job and for the 2nd year they've given me a bonus check that works out to about half my bi-weekly salary. Cant argue with that.

My previous job gave out bonuses too, but I never figured out how they decided how much to give out. My first year there I got half of my bi-weekly paycheck, the next year it was more like a third of my normal check. I never found out why.


---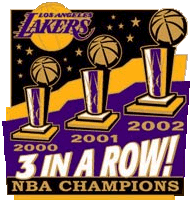 KJames199
Scrapple
Moderator



Since: 10.12.01
From: #yqr

Since last post: 8 hours
Last activity: 5 hours

#8 Posted on | Instant Rating: 6.70
I don't ge an actual bonus from my current job, but we get a lump sum payment in January (five days pay, I think) as part of our contract, which is just as good as far as I'm concerned.

At my old job, I once got a kid's t-shirt with the company logo. Not being (or having) a kid, it did me no good. They were hemmoraging money - they've since gone under - and I think they were just giving away stuff that they happened to have laying around.

The year before, they gave us a gift certificate for a local mall. Unfortunately, the owners of the place I worked also owned the mall, and they'd driven out most of the tenants.


---

JK
site / LiveJournal / Flickr / MySpace
Gugs
Bierwurst



Since: 9.7.02
From: Sleep (That's where I'm a viking)

Since last post: 1611 days
Last activity: 740 days


AIM:
#9 Posted on | Instant Rating: 5.47
I got a card from the cable access station I volunteer for...

*sigh* I need a job.


---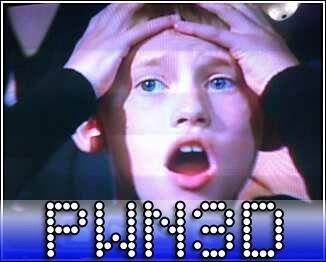 Click Here (youtube.com)
cfgb
Bierwurst



Since: 2.1.02
From: Ottawa, Ontario

Since last post: 32 days
Last activity: 13 hours

#10 Posted on | Instant Rating: 5.40
When I worked at CHUM Ottawa making $7 an hour for 4-12 hours of work per week, I was given a $75 bonus at Christmas time which I thought was the greatest thing ever at the time. (And I still think it's a great gesture considering how little I was making)

I haven't received any bonuses since at any other employers.
Guru Zim
SQL Dejection
Administrator



Since: 9.12.01
From: Bay City, OR

Since last post: 47 days
Last activity: 9 days


AIM:
ICQ:
#11 Posted on | Instant Rating: 8.81
My previous employee gave out American Express gift certificates, which was pretty nice. My current employer doesn't have a bonus, but we do have a very nice profit sharing program year round, so I can't complain.

We also get a gift certificate for a holiday turkey this time of year.
---

Sign up for Folding@Home and join our team. PM me for details.

Ignorance is bliss for you, hell for me.
dunkndollaz
Banger
Back to Back Survivor



Since: 3.1.02
From: Northern NJ

Since last post: 43 days
Last activity: 21 hours

#12 Posted on | Instant Rating: 7.24
I am in the corporate world and have received bonuses & stock options (which are worthless now) over the years.

I am also now in a managment role where I get give out the bonus checks to my employees. I have some input but not final say. I have learned to ask for a lot for my employees so when the top brass does cut it back, it lands about where I wanted them to be to start.


---

I'm Blind Jimmy Winthrop, Blues singer for the Rich.
drjayphd
Scrapple
Moderator



Since: 22.4.02
From: Outside of Boston

Since last post: 34 days
Last activity: 6 days


AIM:
ICQ:
#13 Posted on | Instant Rating: 6.88
You wanted the best, you got... Out of Context Quote of the Week.
"They're plump, ripe, and priced to move. Get your fat Samoan today!" (Packman V2)


---
While it wasn't specifically for the holidays, our managing editor got the office a gift card for Dunkin' Donuts. One card, but hey, it's only for, at most, five, six people? There's enough to last the rest of the year.


---
Mr Heel II
Lap cheong



Since: 25.2.02

Since last post: 52 days
Last activity: 14 days

#14 Posted on | Instant Rating: 6.13
My company issues $100 gift cards for a regional supermarket chain (the idea being for a big holiday dinner). It showed up in the mail Friday. I immediately spent it on a variety of junk food I rarely buy the rest of the year. My freezer and food cupboard are now overflowing.

That shopping trip has become something of a holiday tradition I look forward to every year. It just so much FUN.


redsoxnation
Scrapple



Since: 24.7.02

Since last post: 1573 days
Last activity: 1573 days

#15 Posted on | Instant Rating: 3.79
Current place I work the most beautiful gift of all: Cash. Worst bonus was the Royal Bank of Scotland where they gave the employees a tin of mints. Billion dollar cheapskates. I refuse to do business with them.


---

The Horsemen DVD is 3 Discs and 9 hours. Let Us Rejoice and Sing Its Praise.
Packman V2
Bratwurst



Since: 16.3.04
From: Albuquerque, NM

Since last post: 7 days
Last activity: 9 hours


AIM:
#16 Posted on | Instant Rating: 4.92
My first job would give out a certificate for a free turkey at Thanksgiving and Christmas.

My second job didn't do anything, and I think I got a ham for Christmas from the job I have now.

I would love to get one Christmas bonus, but I don't see it happenin anytime soon.


---

Co-Winner of the 2006 Time Magazine Person of the Year Award
too-old-now
Bockwurst



Since: 7.1.04

Since last post: 2392 days
Last activity: 1317 days

#17 Posted on | Instant Rating: 6.30
Lots of times. I am in the corporate world, too, and three years ago they changed to a plan of announcing bonuses in mid Jan, and paying them on the first payday of Feb. It ties them closer to the prior year annual results.

In all of my prior jobs after college, I always got year-end bonuses. One company I worked for had a 2 year bonus plan, so I got nothing that year, but we kicked butt and I earned a 22% bonus (cumulative) the following year.

Another year a larger company had acquired us in July, and while our dept was its own cost center and we had our own schedule for bonuses, which we kept as last payday of the year, we were surprised that on the Friday before Xmas (the following Wed I think) we all got $50 gift certificates for the local supermarket (this was years ago, when $50 meant enough to get a huge Turkey w/all the trimmings, and desserts, etc. This was done for all employees, from the lowest paid part-time custodial staff all the way up to the President.

Since I now have a lot of input as to how to divvy up bonuses for my staff, I am glad it is tied to both individual and the company performances. I have the latitude to give higher bonuses and lower raises to those earning high salaries, and/or make adjustments to others as needed. My boss says I get $x to allocate, it's pretty much up to me to distribute to my people (this does not include mine). He reviews my allocations before they are finalized, but in the 5 years I have been at this level, he has yet to change anything. One year he came back later and said he had been allocated an extra $1,500 in the merit raise pool, and that he thought probably employees A&B should split it. I agreed, they were the most deserving.

Out of my own pocket, I give my employees $25 or $50 gift cards to local restaurants, Blockbuster, Home Depot or prepaid visa cards.
Kevintripod
Banger



Since: 11.5.03
From: Mount Pleasant, Pa.

Since last post: 13 days
Last activity: 11 hours


AIM:
#18 Posted on | Instant Rating: 5.14
A Christmas bonus ? Haaaaaaa.....that's funny.

The closest I ever came to getting a Christmas bonus was when I was in high school back in the 1980's washing dishes at Bonanza Steakhouse. Every Christmas all the employees would get a certificate for one free meal of their choice.

Ever since then I consider myself lucky if my workplace has a Christmas party.



---

"F*cking Chuck Norris."
pieman
As young as
he feels



Since: 11.12.01
From: China, Maine

Since last post: 7 days
Last activity: 15 hours


AIM:
ICQ:
#19 Posted on | Instant Rating: 7.30


I work in the non-profit sector of healthcare.

There will be no Christmas bonuses.

Everyone can be thankful for employment.

(edited by pieman on 20.12.06 1129)

---
Gabba Gabba Hey!
DJ FrostyFreeze
Knackwurst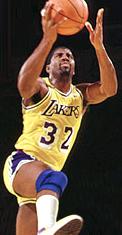 Since: 2.1.02
From: Hawthorne, CA

Since last post: 215 days
Last activity: 7 hours

#20 Posted on | Instant Rating: 6.85
Originally posted by Kevintripod

---

Ever since then I consider myself lucky if my workplace has a Christmas party.


---
I've never worked at a job that had a Christmas party. I've had some outdoor jobs where we would have a "BBQ day" during the summer or something, but it was always during the work day and in the parking lot.


---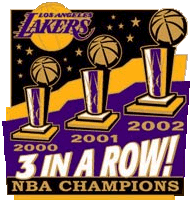 Pages: 1 2 Next