JustinShapiro
Scrapple
Moderator




Since: 12.12.01
From: Pittsburgh, PA

Since last post: 26 days
Last activity: 1 day

#1 Posted on | Instant Rating: 8.75
As Meltzer has been hinting at for the last two months, PWinsider says that tonight is Eve's last date, continuing the trend/epidemic of divas champions briskly walking away from WWE. She's leaving to be the female face of some Gracie MMA stuff and perhaps bear his children. Sad that she's getting out just as she became a legitimately tremendous performer in this run that started not even a year ago; it was a Batista-esque exquisite, ephemeral evil end to her career.

Recently, Eve's been firing all the girls who leave, so maybe she'll terminate herself like the Terminator at the end of T2: The Second Terminator. I hope Zack Ryder gets to humiliate her on the way out, like when Cryme Tyme stole Lita's tampons or something.

Men of this thread, tonight will be your night to celebrate: http://the-w.com/​girl-​nxt-​29-​31-​9-​7-​10

(edited by JustinShapiro on 14.1.13 1535)
Promote this thread!
John Orquiola
Scrapple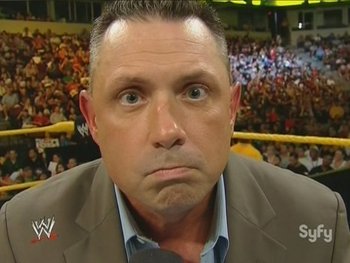 Since: 28.2.02
From: Boston

Since last post: 1426 days
Last activity: 1426 days

#2 Posted on | Instant Rating: 6.26
This helps explain AJ's sudden heel turn and why the company never built towards the obvious Eve vs. AJ WrestleMania run.

A Kaitlyn Divas Championship and AJ as the most followed Diva on Twitter and number one female performer in the company means the Chickbusters successfully achieved their dream of total WWE domination, though apart and not together.

Layla is still around, but I would anoint Eve as the greatest Diva Search winner of all time and God, I'll miss her.


---

"Cody, I mustache you a question." - The Miz
Spaceman Spiff
Knackwurst



Since: 2.1.02
From: Philly Suburbs

Since last post: 65 days
Last activity: 1 hour

#3 Posted on | Instant Rating: 7.37
There aren't enough O's to place after an N to express how I feel.


---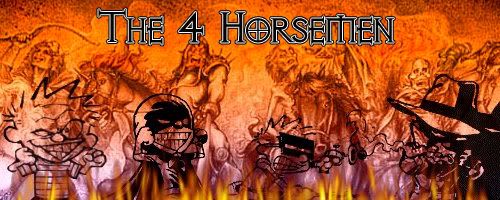 Dr Unlikely
Liverwurst



Since: 2.1.02

Since last post: 38 days
Last activity: 2 days

#4 Posted on | Instant Rating: 9.30
For John's sake, I think they should pull a total 180 on the slut-shaming ending they gave poor Lita and instead have Eve - perhaps through the combined efforts of Kaitlyn, Kane, Ryder and Teddy Long - learn a true lesson about compassion and kindness. And she's filled with such positive energy that she literally becomes a star an ascends into heaven, having transformed into the embodiment of the Be A Star campaign.

Then Vince comes out with Vickie and has her, I dunno, just randomly fire Ryder on the spot or something equally shitty, just because.
OndaGrande
Boudin rouge



Since: 1.5.03
From: California, Home of THE LAKERS!

Since last post: 529 days
Last activity: 93 days

#5 Posted on | Instant Rating: 8.44

On one hand, I won't miss Eve as I've never been a fan of hers ( but I give her some slack as Sara Del Rey has said she is a fan). But at the same time, between people leaving,getting released & a general lack of focus by management,things with the Divas are at a seriously low point. The fact that the company refuses to capitalize on their marketable potential makes me shake my head. I'm just happy that as a wrestling fan, there is a ton of good wrestling product from the ladies in the business out there. The only real hope I hold on to for the Divas is that NXT has Paige (Britani Knight) Emma (Tenille Tayla) Sasha Banks (Mercedez KV) and their newest signee Davina Rose ( who's a personal friend of mine ) who could be immediately brought up to the main roster if creative can give them proper characters.


---

LEARN IT, KNOW IT, LIVE IT!
Ecks
Boerewors



Since: 18.7.02
From: Canada

Since last post: 158 days
Last activity: 158 days

#6 Posted on | Instant Rating: 6.87


Hey! I'm in that thread! I don't comment too often, but I said:


Originally posted by Ecks

---

I liked the show. The wrestling was sloppy, but I don't expect much when Kelly Kelly is a pro. I'm liking A.J. the most so far, with Kaitlyn next.

---


It seems I picked out the dominant two.

I'll miss Eve, as she actually showed some talent and work ethic, unlike some other divas that have come and gone. I'd still like to see a strong Divas division with girls than can wrestle. I'll make do with what little they feed us I suppose.
JustinShapiro
Scrapple
Moderator




Since: 12.12.01
From: Pittsburgh, PA

Since last post: 26 days
Last activity: 1 day

#7 Posted on | Instant Rating: 8.75
Farewell, sweet princess, but it was stupid not to have her fired after all the trouble she caused and all the people she fired. Especially since they set up Teddy Long to get THE PLAYA'S ULTIMATE REVENGE for Wrestlemania, the nametag, the slap, and everything.

She should've gotten a pink slip holla from Teddy for insubordination, leaving her deeply dismayed. And then she should've come across Ryder down the hall, who is moved by her plight and her sympathetic act, wait nope he was fakin', c-ya hoeski, woo woo woo you're going.

That's how you blow off a character.
Big Bad
Scrapple



Since: 4.1.02
From: Dorchester, Ontario

Since last post: 8 days
Last activity: 1 day

#8 Posted on | Instant Rating: 5.46
Yeah, but that would've involved WWE actually caring about Ryder or Long's characters, so....


---

"It breaks your heart. It is designed to break your heart. The game begins in the spring, when everything else begins again, and it blossoms in the summer, filling the afternoons and evenings, and then as soon as the chill rains come, it stops and leaves you to face the fall alone." --- Bart Giamatti, on baseball
Oliver
Scrapple



Since: 20.6.02

Since last post: 1180 days
Last activity: 1174 days

#9 Posted on | Instant Rating: 3.05
You would have thought they'd have some Loser Leaves WWE stip attached to Eve's final match. Considering Kaitlyn's feud with Eve...it would have been a great way to go.


---

...on a roll!
John Orquiola
Scrapple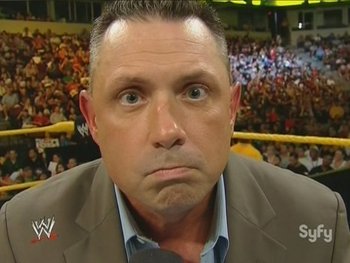 Since: 28.2.02
From: Boston

Since last post: 1426 days
Last activity: 1426 days

#10 Posted on | Instant Rating: 6.26
Eve of Giving Thanks.




---

"Cody, I mustache you a question." - The Miz
Mike Zeidler
Pepperoni



Since: 27.6.02

Since last post: 1381 days
Last activity: 35 days

#11 Posted on | Instant Rating: 2.76
She looks amazingly like post-WWE Trish Stratus in that video.

I'm shocked that WWE is down to 11 "Divas" (including Vickie, Lillian and Brodus' dancers) I remember reading something about Hunter being down on women's wrestling, so perhaps he's just going to let the division die via attrition?


---

"Tattoos are the mullets of the aughts." - Mike Naimark


"Don't stop after beating the swords into ploughshares, don't stop! Go on beating and make musical instruments out of them. Whoever wants to make war again will have to turn them into ploughshares first" - Yehuda Amichai
SchippeWreck
Banger



Since: 26.3.03
From: Glendale, CA

Since last post: 366 days
Last activity: 52 days

#12 Posted on | Instant Rating: 7.84
Paige is getting decent reactions in NXT. She could be up before long.


---

"It's magic! We don't need to explain it!"