dunkndollaz
Banger
Back to Back Survivor



Since: 3.1.02
From: Northern NJ

Since last post: 3 days
Last activity: 3 days

#1 Posted on
May 10, 2002

Kicking Up Cosmic Dust

By A. O. SCOTT





AFTER sitting through "Star Wars: Episode II — Attack of the Clones," I'm tempted to quote an evergreen Public Enemy song: don't believe the hype. But really, belief is beside the point. The promotional machinery around the "Star Wars" franchise exists beyond fervor or skepticism; it is a fact of life. When the fifth installment in George Lucas's pop-Wagnerian cycle opens nationally on Thursday (after being shown at the first TriBeCa Film Festival on Sunday afternoon), the event will have all the spontaneity and surprise of an election day in the old Soviet Union.



Like weary Brezhnev-era Muscovites, the American moviegoing public will line up out of habit and compulsion, ruefully hoping that this episode will at least be a little better than the last one, and perhaps inwardly suspecting that the whole elephantine system is rotten. Even the true believers camped out on the sidewalks with their toy light sabers (or the ones at the screening I attended who burst into applause at the appearance of the 20th Century Fox and Lucasfilm company logos) seem more dutiful than enthusiastic.



Already I can hear the equally habitual murmurs of protest: Oh, come on, lighten up! It's only a movie.



Well, for one thing, given the scale and expense (reportedly $140 million) of the enterprise, not to mention its ability to command the money and attention of audiences around the world, there's nothing "only" about it. And for another, while "Attack of the Clones" is many things — a two-hour-and-12-minute action-figure commercial, a demo reel heralding the latest advances in digital filmmaking, a chance for gifted actors to be handsomely paid for delivering the worst line readings of their careers — it is not really much of a movie at all, if by movie you mean a work of visual storytelling about the dramatic actions of a group of interesting characters.



Twenty-five years ago the first "Star Wars" picture, which we are now supposed to call "Episode IV — A New Hope," offered a revelatory combination of whimsy and grandeur. The big, archetypal themes were there and would emerge into sharper relief through the next two films, but they were leavened by a cheeky sense of fun grounded in Mr. Lucas's love of old serials and B-movies. The solemn drama of Luke Skywalker's Oedipal struggle with Darth Vader was offset by, among other things, the twinkling Gable-and-Lombard sexiness of Harrison Ford and Carrie Fisher as Han Solo and Princess Leia. The special effects were spectacular and elaborate, but there was also something jaunty in the inventiveness that produced them.



That was a long time ago. In reviving the saga, and setting out to chronicle Luke's genealogy and the earlier history of the Jedi order, Mr. Lucas seems to have lost his boyish glee. As the effects have grown more intricate and realistic, their ability to yield pleasure and astonishment has diminished.



"Clones" takes place 10 years after "Episode I — The Phantom Menace," and it is as thick with exposition as an undergraduate history course. An early reference to disgruntled miners on one of the moons of Naboo elicits a spasm of anxiety: will this be on the final? Footnotes to the earlier (which is to say, to the later) episodes are interesting in a scholastic kind of way. Now, at long last, we know the parentage of Boba Fett, the vengeful bounty hunter from the first three films.



But where are the clones? Send in the clones! Patience, young Jedi. They're already here, on a distant, storm-tossed planet, waiting for their big climactic battle scene. First, however, you must attend to the political turmoil that threatens the stability of the republic. Separatists in far-flung solar systems, apparently in cahoots with the dark side, are causing all kinds of trouble, and the beleagured Jedi and the fractious senate are ill equipped to contain it. This leads to some earnest palaver among the sinister chancellor Palpatine (Ian McDiarmid) and the Jedi elders, who include Samuel L. Jackson, Jimmy Smits, Ewan McGregor and Yoda, as well as assorted masked and computer-animated space knights and politicos.



Mr. McGregor, revisiting the role of Obi-Wan Kenobi and looking ever less likely to age into Sir Alec Guinness, must also undertake some intergalactic police work, trying to find those responsible for an attempt on the life of Senator Padmé Amidala (Natalie Portman), who has become a legislator after her tenure as the elected (and apparently term-limited) queen of Naboo. (Jar Jar Binks, the notorious duck-billed racial caricature from "The Phantom Menace," has also returned, accent and all. Now you may call him Senator Binks. Whether this makes the character less offensive or more is something to ponder.)



Obi-Wan's apprentice, Anakin Skywalker (Hayden Christensen), is assigned to be Padmé's bodyguard. He promptly falls in love with her, which occasions some of the most embarrassing romantic avowals in recent screen history. The gifted Anakin also manifests some of the traits that will eventually pull him over to the dark side: arrogance, a hot temper and contempt for democratic institutions. It is clear by now that the purpose of the saga is to do for Anakin/Darth Vader what Robert A. Caro has been doing for Lyndon B. Johnson, but Mr. Lucas lacks Mr. Caro's feel for human psychology and his insight into the workings of politics.



The story of a young, ambitious knight's corruption, set against a backdrop of incipient civil war, has enormous potential, but Mr. Lucas (who wrote the script with Jonathan Hales) is, at best, a haphazard storyteller. He also has lost either the will or the ability to connect with actors, and his crowded, noisy cosmos is pyschologically and emotionally barren. Mr. Christensen and Ms. Portman are timid and stiff, and uncertain of their diction. They alternate between the august tones of high-school Shakespeareans and the suburban soap-opera naturalism of "Dawson's Creek." Only Mr. Jackson, Frank Oz (the voice of Yoda) and, later, the formidable Christopher Lee seem comfortable in their performances, perhaps because they know better than to take the proceedings too seriously.



Now is perhaps the time to say that the special effects — the scaly critters and planetary landscapes, the swordplay and the spaceship chases — demonstrate impressive polish and visual integrity. But now is also the time to say: so what? Yes, the battle scenes and the monster rallies are superior to anything in "The Mummy," "The Mummy Returns" or "The Scorpion King," but that lowbrow franchise at least has the good sense to acknowledge its silliness. "Attack of the Clones," in contrast, like "The Phantom Menace," lumbers along in the confining armor of bogus wisdom.



There are two moments, one early and one late, in which the sententious hooey is cast off and some of the old "Star Wars" spirit peeks out. The first is an aerial chase through traffic-clogged skies, in which the great cinematic challenge of conveying flight is breathtakingly surmounted. The other is a light-saber duel between the evil Count Dooku (Mr. Lee) and Yoda. Watching the elfin, leaping Yoda mix it up with the tall, graceful British bad guy momentarily dispels the ponderous tedium that has come before, but it is too little, too late.



Given Mr. Lee's long career in horror films, the contest also recalls one of those debates that erupt among third graders about the relative prowess of fictional characters. ("No way could Batman beat up Superman. He doesn't even really have powers." "Yuh-uh, 'cause what if Batman had some Kryptonite?" "Yeah, but neither one of them could beat the Incredible Hulk.") Could Yoda beat up Dracula? Good question. But the more relevant one is whether Anakin Skywalker can beat Spider-Man. The answer, young Jedi, is in your hands.



"Star Wars: Episode II — Attack of the Clones" is rated PG (Parental guidance suggested). It has many violent scenes, none of them terribly upsetting or, for that matter, interesting.



STAR WARS

Episode II — Attack of the Clones



Directed by George Lucas; written by Mr. Lucas and Jonathan Hales; director of photography, David Tattersall; edited by Ben Burtt; music by John Williams; production designer, Gavin Bocquet; produced by Rick McCallum; released by 20th Century Fox. On Sunday at 3:30 p.m. at Stuyvesant High School, 345 Chambers Street, TriBeCa, and the TriBeCa Performing Arts Center, 199 Chambers Street, as part of the concluding day of the TriBeCa Film Festival. Opening nationwide and in many foreign countries on Thursday. Running time: 132 minutes. This film is rated PG.



WITH: Hayden Christensen (Anakin Skywalker), Natalie Portman (Padmé Amidala), Ewan McGregor (Obi-Wan Kenobi), Samuel L. Jackson (Mace Windu), Ian McDiarmid (Palpatine), Christopher Lee (Count Dooku), Jimmy Smits (Senator Bail Organa), Temuera Morrison (Jango Fett), Kenny Baker (R2-D2), Anthony Daniels (C-3PO), Frank Oz (voice of Yoda) and Ahmed Best (voice of Jar Jar Binks).







(edited by dunkndollaz on 10.5.02 0732)
---
Stylin' and Profilin' - Custom Made from Head to Toe.....courtesy of Michael's of Kansas City
Promote this thread!
El Pescado
Kolbasz



Since: 3.1.02
From: Toms River, NJ

Since last post: 2485 days
Last activity: 2308 days

#2 Posted on
Buuuuuuuuuuurn!

But really, if you think about it, the NY Times generally reviews movies for a more "sophisticated" crowd than the general movie going population. Hell, they gave Scorpion King a bad review, but that movie wasn't that bad.


---
"In a related note, millions of gamers have just shit their pants."
-Billy from Planet GameCube after confirming the Nintendo/Square deal with NCL
Jaguar
Knackwurst



Since: 23.1.02
From: In a Blue State finally

Since last post: 479 days
Last activity: 282 days

#3 Posted on
Still, it wasn't that great either. And this is coming from a guy who enjoyed the movie. So basically what I here is: Lightsaber battles = good. Everything else = bad. Yay! Episode 1 all over again! Hopefully they have something else to go in the movie, because in Episode 1 I liked not only the lightsaber battles, but the pod race as well.

-Jag


---
"You gotta hate somebody before this is over. Them, me, it doesn't matter."

"Hate, who do I hate? You tell me."

"Who do you love?"

-Wintermute to Case in William Gibson's Neuromancer
eviljonhunt81
Pepperoni



Since: 6.1.02
From: not Japan

Since last post: 4300 days
Last activity: 4296 days

#4 Posted on
the lightsaber battles in both episode I and II sucked. And even if you like the battle, it's not worth sitting through all the crap to get to it.


---
REEEEEEEEMIX!

ELECTRIC BLOOD - Episode II Sucked


Weekly Visitor
evilwaldo
Lap cheong



Since: 7.2.02
From: New York, NY

Since last post: 4720 days
Last activity: 4500 days

#5 Posted on | Instant Rating: 0.00
Eh, I gave up reading the NY Times a few months ago when I realized that there was nothing worth reading in the paper.

Elite, snobby critic reviewing a mainstream film equals a bad review to enhance his snobbiness.




---

As the pattern gets more intricate and subtle, being swept along is no longer enough.
spf
Scrapple



Since: 2.1.02
From: The Las Vegas of Canada

Since last post: 938 days
Last activity: 357 days

#6 Posted on
FWIW, Ebert's review of clones came out today, able to be read here and he is not impressed either. He has issues with the use of digital to make the movie in, especially when it then is transferred to film. He also pans the acting repeatedly. And recognize that while Ebert is capable of snob tendencies, he also gave **** to Star Wars, I think he gave **** to Empire, and ***1/2 to Phantom Menace. The fact that he was unimpressed by Clones and only gave it ** gives me a little bit of pause, as I find I tend to be in fairly close accordance taste wise with him.


---

"You used it to shove your miserable daughter down our throats week in and week out...not anymore!" - Ric Flair gives me hope, Raw 3/18/02

"I thought it was cool how HHH just tossed Jericho out of the ring and made him vanish, possibly into another dimension, at the end of the match." - Dr. Unlikely says the funniest thing I've ever read on Wienerville
Enojado Viento
Potato korv



Since: 12.3.02
From: Your Grocer's Freezer, NC

Since last post: 2033 days
Last activity: 1305 days

#7 Posted on
Ep 2 seems to be being damned with faint praise on all fronts--Filmthreat.com ran 2 reviews for it and said "eh, it was better than Episode 1, but it had the same problems."

I'll give it a chance in the middle of the week. Thank God for $3.50 matinees.




---

-LS
"I fight alone, but at least I'm gonna die."
Super Shane Spear
Bierwurst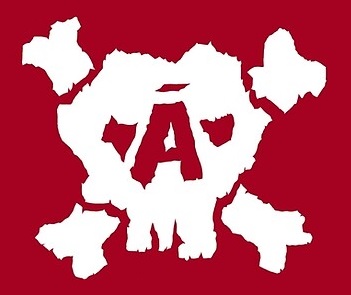 Since: 2.1.02
From: Sector 7 Slums

Since last post: 2903 days
Last activity: 2903 days

#8 Posted on
Well, seeing that I liked Episode I, I should have no problem with this.


---
tomvejada
Andouille



Since: 2.1.02

Since last post: 5386 days
Last activity: 5386 days

#9 Posted on
At first, Episode II had a lot of positive reviews, but now there are more negative reviews than positive. Everyone's praising the special effects but the dialogue is too sappy. Then again my local paper gave Spider-Man ****. Hopefully it'll be better than Episode I.


---

"Catching Hitler was neato!" "Next stop, Hirohito!"
Bart Simpson
BigDaddyLoco
Scrapple



Since: 2.1.02

Since last post: 6 days
Last activity: 5 days

#10 Posted on
My excitment is dampened after reading reviews around the internet today. When I saw that Ebert only gave it ** , I began to worry. He has snobbish tendencies, but this movie SHOULD be right up his alley. I got what I expected out of the Scorpian King, a cheesey adventure, but I expect more out of Star Wars.

Episode One did nothing for me at all, and I really TRIED to like it. I'm not into everything being computer generated.


---
SKLOKAZOID
Bierwurst



Since: 20.3.02
From: California

Since last post: 20 days
Last activity: 1 day

#11 Posted on
I'm still waiting to see how it turns out on Thursday before I pass judgment on it, but from what I've seen and read, it sounds a lot better than TPM and seems to recapture a bit of the old Star Wars feel, but still also falls into some of the same traps TPM did.

As long as they don't introduce any more "midichlorian" crap (or stuff that ruins the mystique of the original trilogy), they should be fine if they just tell the friggin' story. The Jango Fett stuff isn't what I expected for Boba Fett's backstory, but it could work. We'll just have to see.

TPM, to me, seemed like a big "stall" for two and a half hours. Nothing really progressed except Palpatine's rise to power in the Weimar Republic and Anakin being introduced to Obi-Wan. None of the real story elements hinted at from Episodes IV to VI were there. If Episode 2 contains the major plot points leading into Episode III, this'll do just fine for me.
Parts Unknown
Lap cheong



Since: 2.1.02
From: Darkenwood

Since last post: 242 days
Last activity: 242 days

#12 Posted on
Originally posted by SKLOKAZOID

---

As long as they don't introduce any more "midichlorian" crap (or stuff that ruins the mystique of the original trilogy), they should be fine if they just tell the friggin' story.

---


The midichlorian stuff really chapped my ass too at first because it detracted from the mystical aspects of The Force. Then a friend gave me another viewpoint - what if Qui-Gonn was the only Jedi who really got into the whole midchlorian theory, and that was why he was regarded as a renegade goofball by some of the higher-ups? This could explain why he didn't disappear when he died...lack of faith, dude.
Still, I'm with you.


---

YOU WANT A PIECE OF ME!?! - The immortal, chilling words of...The Shockmaster!