TheOldMan
Landjager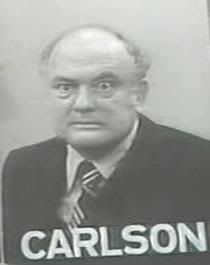 Since: 13.2.03
From: Chicago

Since last post: 1117 days
Last activity: 103 days

#1 Posted on | Instant Rating: 5.66
(Note that while I know the taping is done, I've personally been avoiding Smackdown spoilers)

Earlier today, former ECW champion Bobby Lashley gets out of his rental mid-sized sedan, and runs into AA Estrada (with wheelchair and four Pittsburgh police officers). Armando passes along Vince's message that he is barred from the arena, under penalty of arrest. Also, putting his hands on Estrada will result in arrest. Lashley immediately rolls Estrada down toward the arena dumpsters, and happily lets the officers arrest him. This must be great for his street cred, but the segment was kind of like a Lashley interview, only without benefit of the lukewarm crowd response.

Inside Thornton Melon Arena, Joey Styles and Tazz welcome us to the broadcast and Joey puts over that the main event is no less than a battle to preserve the spirit of the original ECW. I'm glad somethings at stake, since they kind of smoothed over that it's not actually a title shot for RVD. Kinda like they smoothed over Shane losing that hair v. title match on Raw.

1) CM Punk vs Marcus Cor Von (with Elijah Burke)

After last week - and then there were three New Breeders. Oh, hello. The scroll (and announcers) just spoiled Smackdown for me - thanks, WWE! Pardon me while I LOL. Serves us right if he did it while Undertaker was incapacitated from a Grand Slam Breakfast at Denny's...

Back at the ranch, Cor Von is physically dominating Punk, running his spine into a ring post on the outside. Now a bearhug to work on... well, I guess he's switched to the ribs. And here's another bearhug. Mild chant for Punk, before a nice belly-to-belly gets Cor Von 2. The scroll reminds me that website traffic is more important than viewership. Punk with a springboard clothesline, but this is almost all Cor Von offense. Burke with a cheapshot after Punk is tossed outside. The Pounnnnnnce! finishes Punk at 8:20, and that was.. an interesting booking decision? Guess this feud isn't going to Judgement Day.

Video recap of Kennedy being made to look like the stupidest man on Earth from Monday. I'd say worse than Mysterio losing the Royal Rumble stip to Orton, as Kennedy is still a heel?

Continued hard sell of The Condemned. They should mention something about "This is the flick to see when you find out that Spider-Man 3 is sold out"

2) The Sandman vs Snitsky

God hates me. Squash. Big boot at :53 wins it for Mr. Clean.

Vince and Shane hard-sell their match at Judgement Day back stage. Umaga steals a Great Khali promo word for word.

Extreme Expose dances in cut-off Steeler unis. Kelly Kelly is Rothlisberger, Layla has the hair for it, so wears Troy Polamalu, while the third girl is a wide receiver. Insert your own joke here. Tazz reminds us you can only see these three koochies on ECW.

Review of VKM's heroic triumph at Backlash. He really should do some creative editing to make it appear like he really did the work, just to tick us fans off even more.

Burke talks to Stryker backstage, and takes all credit for getting the New Breed back on track with Cor Von's win. Burke wants Stryker out for his match, to see up close how it is done.

3) Brian Major (with Brett Major) vs. Elijah Burke (with your teacher, Matt Striker)

Well well, Joey's research reveals that the Major Brothers just happen to be huge original ECW fans, and often went to ECW shows. I thought Joey would be on a first-name basis with the original ECW fans? You mean he doesn't take Sign Guy's calls? Hawaiian Shirt Guy? Stevie Richards?

We are also told that the "4 Up" written on Burke's wrist wrap means "4 knuckles upside your head". Okay. Elijah Experience wins it clean at 2:32.

Ariel does a tarot reading for Kevin Thorn. Thorn gets Chaos and Turmoil. Hopefully not Kenny Kaos. Thorn declares that his future is not in the New Breed, but in Fresh Blood. Ariel looks 60% less hot with the blond hair and without the corset.

4) Spirit of Original ECW 3-on-1 Handicap Match Under Non-Extreme Rules: Rob Van Dam vs. ECW Champion Vincent Kennedy McMahon, Shane McMahon and Umaga

Champion's team enters first. Vince continues to wear sweatshirts, I would guess that he doesn't want to overshadow Umaga with his better build? RVD walks alone to this fight. Let's see if Van Dam does any better than Lashley at getting his hands on Vince. Apparently Shane will do much of the work, as Umaga is protected. Once heel shenanigans slow RVD down, Umaga can come in and start squashing. Vince in for the cover, 1 count only .. Vince tags out, a la Backlash. We are reminded that Lashley was arrested earlier today, and so he could never, ever help out here. I say that he's got to return that rental car anyway. Van Dam blocks a Samoan spike in a hope spot, but Shane-nanigans cut off the rally. Big splash from Umaga, Samoan Spike, and now Vince demands in for the three count at 9:04. Another glorious day for the McMahon Dynasty. Dreamer and Sabu run in to prevent further damage, but nothing comes of it. No Lashley appearance either.

Styles: "It's like watching a replay of Backlash, but is it a preview of Judgement Day?" (Why wouldn't we think so, Lashley already lost this exact match.) "Has Mr. McMahon just killed the spirit of the original ECW?" (Can't be, we have months of shows to fill.)

Somewhat silly show that didn't advance the main event storyline, didn't whet my appetite for the next PPV, and put a swerve in the road on the New Breed-Originals supporting feud. Oh yes, if they mentioned any details about Edge's title win, I missed it.

Schavione: "And Friday night, Edge wins the World Heavyweight Championship. Yeah, that'll put butts in seats." +3 for giving people a reason to watch Smackdown, -10 for spoiling the show.


---



It's the Big "W", I tell ya! The Big "W"!
Promote this thread!