CRZ
Big Brother
Administrator



Since: 9.12.01
From: ミネアポリス

Since last post: 5 days
Last activity: 1 day


ICQ:
#1 Posted on | Instant Rating: 9.82
Happy After St. Valentine's Day! It's a light week (perhaps BECAUSE of Valentine's Day?) with a mere 133 DVDs and 39 Blu-rays.

PICK OF THE WEEK
Summer Wars (The W at Amazon) (Samâ Wôzu - Japan, 2009)
I usually gloss over the anime but seeing Michael Sinterniklaas in the voice credits for the dub means I need to give this another (or a first) glance
Funimation
Summer Wars [Blu-ray]
---
MORE ANIME OF THE WEEK
Needless Collection 1
Needless Collection 1 [Blu-ray]
---

MOVIES OF THE WEEK

THE (NOT SO) BIG ONES

Well....this one is....
Unstoppable (2010)
Wow, wasn't this JUST out? Denzel Washington, Chris Pine, Rosario Dawson - sadly, FOX has pulled the movie website and www.unstoppablemovie.com now takes you...to Amazon. D'oh! Why don't they keep these sites up??
Unstoppable [Blu-ray]

Waiting for "Superman" (2010)
Boy, our schools sure suck! Conspiracy theorists believe teachers' unions somehow kept this from an Oscar nomination

Waiting for "Superman" [Blu-ray]

You Will Meet a Tall Dark Stranger (USA/Spain, 2010)
Written/directed by Woody Allen - Antonio Banderas, Josh Brolin, Anthony Hopkins, Gemma Jones, Freida Pinto, Lucy Punch, Naomi Watts

You Will Meet a Tall Dark Stranger [Blu-ray]

Game of Death (2010)
Wesley Snipes IS
Game of Death [Blu-ray]

National Lampoon's Dirty Movie (Dirty Movie - 2011)
Christopher Meloni (also co-directed!), Robert Klein, Mario Cantone, Cyndi Lauper - well now.

White Lion (South Africa, 2010)
Not to be confused with "Wait"/"When The Children Cry" White Lion

White Lion [Blu-ray]

Stag Night (2008)
A "Ghost House Underground" presentation - Kip Pardue, Vinessa Shaw, Breckin Meyer
Stag Night [Blu-ray]

EVERYBODY LOVES BLU-RAY

The Stranger [Blu-ray] (1946)
Edward G. Robinson, Loretta Young, Orson Welles - I've never heard of "HD Cinema Classics" so beware public domain...ery. Maybe? Wait for some reviews - also, not to be confused with the 2010 Steve Austin film of the same name
Kansas City Confidential Blu-Ray + DVD Combo Pack (1952)
See above

Last Tango in Paris [Blu-ray] (Ultimo Tango a Parigi - France/Italy, 1972)
Marlon Brando - MGM (mgm.com)
All the President's Men [Blu-ray] (1976)
Robert Redford, Dustin Hoffman
Network [Blu-ray] (1976)
Faye Dunaway, William Holden, Peter Finch, Robert Duvall - that dude's mad as hell...dude
Moonstruck [Blu-ray] (1987)
Cher, Nicolas Cage - MGM
Rain Man [Blu-ray] (1988)
Dustin Hoffman, Tom Cruise - MGM
Chaplin (15th Anniversary Edition) [Blu-ray] (USA/Japan/France/Italy, 1992)
Robert Downey Jr. IS

Big Daddy [Blu-ray] (1999)

Mr. Deeds [Blu-ray] (2002)
Because, let's face it.... "Just Go With It" won't satisfy your craving for Adam Sandler movies

Hoodwinked! Blu-ray/ DVD Combo (2005)
Animated - voices of Anthony Anderson, Jim Belushi, Glenn Close, Anne Hathaway, Patrick Warburton, Xzibit

Dungeons & Dragons 2-Movie Collection [Blu-ray] Dungeons & Dragons, Dungeons and Dragons: Wrath of the Dragon God
IMAX 3D Bundles (Grand Canyon Adventure / Dinosaurs Alive! / Wild Ocean) [Blu-ray]
The John Cena Experience [Blu-ray] WWE

DOCUMENTARIES OF THE WEEK

Susan Sontag's Promised Lands (Poland/France, 1974)
More info at Zeitgeist Films (zeitgeistfilms.com)
No Greater Love: A Unique Portrait of the Carmelite Nuns (No Greater Love - UK, 2009)

El Espiritu de la Salsa (2010)
(DVD-R)
William S. Burroughs: A Man Within (2010)


FURN FILMS OF THE WEEK

Alexander Dovzhenko - Zvenigora (Soviet Union, 1928) silent
(2/18)
Alexander Dovzhenko - Arsenal (Soviet Union/Ukraine, 1929)
(2/18)

The Lady Hermit (Shaw Brothers) (Zhong Kui Niang Zi - Hong Kong, 1971)

Web of Death (Wu Du Tian Luo - Hong Kong, 1976)
If you said "Shaw Brothers," you win AGAIN!
Web of Death [Blu-ray]

A Time For Drunken Horses (Zamani Barayé Masti Asbha - Iran, 2000)

The Storm Warriors (Fung Wan II - Hong Kong, 2009)


Kites (India, 2010)
Actually, it's "Kites: The Remix - includes both Hollywood and Bollywood versions!" The "remix" is the "edgier and sexier English language version" - or so says Image (image-entertainment.com)
Kites [Blu-ray]

Toonpur Ka Superrhero (New Hindi Film / Bollywood Movie / Indian Cinema DVD) (India, 2010)


Death Tube 2 (Japan, 2011) Like its prequel, not in the IMDb and not much info at Cinema Epoch (cinemaepoch.com)

IMPORTS
A Chinese Ghost Story II [Blu-ray] (Sien nui yau wan II yan gaan do - Hong Kong, 1990)
(import)
A Chinese Ghost Story III [Blu-ray] (Sien lui yau wan III: Do do do - Hong Kong, 1991)
(import)
Initial D [Blu-ray] (Tau Man Ji D - Hong Kong/China, 2005)
(import)
Prison on Fire [Blu-ray] (Gam yuk fung wan - Hong Kong, 1987)
(import)
Prison on Fire II [Blu-ray] (Jian yu feng yun II: Tao fan - Hong Kong, 1991)
(import)

COLLECTION OF MYSTERY OF THE WEEK
Classic Collectible Movies 24pk Mysterious *and* expensive

DOUBLE FEATURE OF THE WEEK
Jason & The Argonauts / Merlin "Classic Adventures Collection"

AND THE REST OF THE MOVIES OF THE WEEK

The Working Girls (1974)
AKA "Elvira Naked" - no, really, I didn't make that up. Canny distributors sought to make money on video by hyping up a brief Cassandra Peterson nude scene as the sole selling point of the movie - which probably tells you all you need to know EXCEPT, since Code Red reverted to the original title for DVD release, what on earth was THEIR motivation?

Paroled (2007)
Spider Loc, Master P, Candy Brown, Ernest Thomas

Daylight Robbery (UK, 2008)

Daylight Robbery Same as above?
Love at First Kill (The Box Collector - Canada/Belgium, 2008)
Noah Segen, Lyne Renee, Margot Kidder, Michael Bowen
October Moon 2: November Son (November Son - 2008)


Funeral Arrangements (2009)

Glorious 39 (UK, 2009)
Romola Garai, Bill Nighy, Julie Christie, David Tennant, Christopher Lee
Glorious 39 [Blu-ray]

A Kiss Of Chaos (2009)
Judy Marte, Manny Perez, Adam Rodriguez

The Last Lovecraft: Relic of Cthulhu (2009)

Respire (2009)
Tracy Teague, Mathew J. Wright, Vince Eustace
Women Without Men (Zanan-e Bedun-e Mardan - Germany/Austria/France/Italy/Ukraine/Morocco, 2009)


Disconnect (2010)
Eddie Jones, Steffany Huckaby, Holmes Osborne, Michael Muhney - who ARE these people?

Kiss the Bride (direct to video, 2010)
Reagan Gomez, Darrin Dewitt Henson, Persia White - more info at Phase 4 (phase4films.com)
Sinatra Club (2010)
- Facebook (facebook.com)
Sinatra Club Same as above, $2.50 more expensive?


---
COMEDY OF THE WEEK
Rodney Perry - Nothing But the Truth
---

TV OF THE WEEK

The Fugitive: The Fourth and Final Season, Volume Two (ABC, 1967)
Last half season - I am told by an Amazon reviewer that the last episode of this series set the record for most watched episode of anything until they resolved the "Who Shot JR?" question in 1980 - I believe them!

Spin City: Season Four (ABC, 2001-2)
The first Heather Locklear season, for all you "Spin City" aficionados

The Twilight Zone: Season 3 [Blu-ray] (CBS, 1961-2)
More info at Image (image-entertainment.com)

Rich Little Show: Complete Series (NBC, 1975-6) Yes, the episode with CHARLOTTE RAE is included!!!! A bit more info at MPI (mpihomevideo.com)

Bill Moyers: In Search of the Constitution (PBS)
Bill Moyers: World of Ideas - Writers (PBS)

TV FROM MILL CREEK WHICH I FEEL MAY HAVE ALREADY COME OUT YEARS AGO FROM BETTER DISTRIBUTORS... MILL CREEK ENTERTAINMENT (millcreekent.com)
Johnny Test - Super Smarty Pants 10 episodes
Sabrina the Animated Series - A Touch of Magic 10 episodes
Sabrina the Animated Series, Volume 1 32 episodes
He-Man & The Masters of the Universe: Season One 65 episodes
He-Man & the MOTU - Volume 2 20 episodes
He-Man & the MOTU - Volume 1 20 episodes
Johnny Test: Complete First & Second Seasons 26 episodes
The Best of C.O.P.S. 10 episodes
Paddington Bear - Marmalade Madness 28 episodes
C.O.P.S. - Volume 1 Episodes 1-32
Paddington Bear - The Complete Classic Series 56 episodes

IMAGE IS GOING TO KEEP RESCHEDULING THESE BUNDLES UNTIL SOMEBODY BUYS ONE
Ghost Hunters: Season 1-5 Bundle
Adventures/New Adventures of Black Beauty Bundle
I Spy: Complete Series Bundle
National Parks Bundle

PUBLIC DOMAIN-Y LOOKIN' STUFF FROM TGG DIRECT
Life of Riley
Dragnet
Lone Ranger
Victor Borge
Liberace
Wagon Train: Death Valley Days
Spike Jones

TV MOVIES OF THE WEEK
Around the World in 80 Days: The Complete Epic Mini-Series (miniseries, USA/Italy/West Germany/Yugoslavia, 1989)
Pierce Brosnan, Eric Idle, Peter Ustinov, Julia Nickson
Felicity: An American Girl Adventure (The WB, 2005)


RELIGIOUS/MOSTLY ITALIAN TV MOVIES OF THE WEEK
Bakhita: From Slave to Saint (Bakhita - RAI, 2009)

God's Doorkeeper: St. Andre of Montreal More info at Salt+Light TV (saltandlighttv.org)
The Early Christians: The Incredible Odyssey of Early Christianity Nine epsiodes
Lourdes: A Story of Faith, Science and Miracles (Lourdes - Italy/France/Luxembourg, 2001)


WILDLY POPULAR BRITISH TV OF THE WEEK
Dr Who: A Christmas Carol (BBC/BBC America, 2010)

Doctor Who: A Christmas Carol [Blu-ray]

Top Gear: Complete Season 14 (BBC, 2009-10)

Top Gear: The Complete Season 14 [Blu-ray]
Top Gear: Complete Season 15 (BBC, 2010)

Top Gear: Complete Season 15 [Blu-ray]

Murphy's Law: Series Three (BBC, 2005)


Taggart Complete Original Series Starring Mark McManus (ITV, 1983-95)
32 episodes (series 1-11) - they did even more series, but Mark McManus died and what's "Taggart" without Taggart? Also, MOST EXPENSIVE ITEM OF THE WEEK
Taggart - Killer Set (ITV 1983-5) Series 1 (episodes 1-3)
Taggart - Death Call Set (ITV, 1986-7) Series 2 (2 episodes) and first episode of series 3 (episodes 4-6)
Taggart - Cold Blood Set (episodes 7-9)
Taggart - Root of Evil Set (ITV, 1988-9) (episodes 10-12)
Taggart - Evil Eye Set (ITV, 1990) (episodes 13-15)

AND FINALLY, "60 MINUTES" OF THE WEEK
60 Minutes - The Man Behind WikiLeaks (January 30, 2011)
60 Minutes - In Search of Jaguars (January 30, 2011) Watch the whole episode at 60 Minutes (cbsnews.com) - well....just watch the jaguars bit - it's pretty neat


---

KIDZ RELEAZEZ OF THE WEEK

Let's Eat The Wiggles

The Birthday Gift - Story & Movement (2/20)

HIT Favorites: Jump Into Spring 8 episodes
Wishbone 4 episodes

LEARNIN' FROM MAZZARELLA MEDIA
Understanding the Constitution: Creating Fed Govt
Understanding the Constitution: Judicial Branch
Understanding the Constitution: Executive Branch
Understanding the Constitution: Legislative Branch
Get Along Monsters: Don't Call Me Names
Get Along Monsters: Let's Make Up
Get Along Monsters: Stop Picking on Me
Get Along Monsters: Everybody Makes Mistakes
Get Along Monsters: No More Teasing
Get Along Monsters: It's Okay to Say No MAN these are EXPENSIVE
Citizen's Rule: Symbols & Celebrations of America
Civil Rights Movement in America
Discover the World: Locating Places
More info on all of these at www.mazz.com (probably)


---

MUSIC OF THE WEEK

The Best Of Soul Train (Box Set)(9DVD) Not a bad price if you didn't buy it from Time/Life a year ago (like I did - but then, I got the BONUS TENTH DISC of "Soul Train Awards" highlights - yeeha! To learn more about my life, follow @CRZ on TWITTER!)

Lemmy: 49% Motherf**ker, 51% Son Of A Bitch (Lemmy - 2010)


The Secret to a Happy Ending (2009)
The Drive-by Truckers

Blood on the Highway Ken Hensley
Blood on the Highway [Blu-ray]

I've Tried Jesus Jackson Sisters
Not Until He Calls Me Home Sensational Nightingales
Stand Tall in the Lord Joy Boyz (no, REALLY)

The Moonchild Experience (Limited Edition CD + DVD) Travis "Moonchild" Haddix - limited edition of 300!

One Day Closer Live Jeff Bates

Mandolin Anthology Wayne Benson
Banjo a Demonstration & Analysis of an Award Sammy Shelor
Master Mandolinist Alan Bibey
Become a More Complete Fiddler Jim Van Cleve
Flamenco Guitar in 48 Lessons 3 Lessons 26-37 Jose Manuel Montoya you killed my father now prepare to die


---

CLASSICAL OF THE WEEK

Ladies & Gentlemen, Miss Renée Fleming A Tony Palmer film
Rossini: Armida (The Metropolitan Opera HD Live 2010)
New Year's Eve Concert 2010


---

SPORTS!

Ultimate Jordan (Deluxe Limited Edition) [Blu-ray] 4 BD set of the 7 DVD set out last week
Celebrity Sweat with Andrew Bynum NELLY takes you behind the scenes and...uh...this sounds kinda uncomfortable
TNA Wrestling: Turning Point / Final Resolution Not a bad price for two shows - I'm assuming they weren't awful (I never saw 'em)


---

SWEAT OF THE WEEK

Yoga Body: Fat Burning Workout Stacy McCarthy
Yoga Body: Lean & Defined Total Body Workout Stacy McCarthy
12 Minute Workout Yoga Emergency: Full Leg Stretch Kristen Eykel

DEFEND YOURSELF
Muay Thai Clinch for MMA Anderson Silva, Brian Rule (2/20)


---

SMUT OF THE WEEK

Brett and Melanie: Boi Meets Girl (Real People, Real Life, Real Sex series) "The seventh in Tony Comstock's Real People, Real Life, Real Sex documentary series" probably tells you all you need to know. Oh, also, they're lesbians. BUY IT

FURN SMUT
Oppai Chanbara: Striptease Samurai Squad (Japan, 2008)
---

ET CETERA

TRAVEL/WALLPAPER OF THE WEEK
Green Paradise: The Americas [Blu-ray] Blu-ray + DVD + Digital Copy
Green Paradise 6 DVDs
Green Paradise: The Pacific [Blu-ray] Blu-ray + DVD + Digital Copy
Green Paradise: Africa [Blu-ray] Blu-ray + DVD + Digital Copy

TRAVELLING WITH KIDS
Travel With Kids: Jamaica Keep 'em away from the ganja, mon

BIBLE STUDY OF THE WEEK
Talking Point Series: Truth

WAR (WHAT IS IT GOOD FOR)
Pacific Warriors: From Hell to Victory (5-pk)(Tin) IT'S IN A TIN
Untold Secrets of the Civil War From Reader's Digest - 6 discs

Oh, that's it! Well...see you later!


---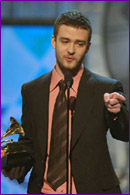 Promote this thread!
CRZ
Big Brother
Administrator



Since: 9.12.01
From: ミネアポリス

Since last post: 5 days
Last activity: 1 day


ICQ:
#2 Posted on | Instant Rating: 9.82
Not too many late changes to report...

ONLY ONE NEW DVD FOR SALE ADDED TO THIS WEEK
Then Sings My Soul (The W at Amazon) Mississippi Mass Choir

RETROACTIVELY RESCHEDULED TO 2/8 (AVAILABLE NOW)
Ultimate Jordan (Deluxe Limited Edition) [Blu-ray]

TOP SELLING DVD/BLU-RAYS OF THE WEEK
1 2 Unstoppable
2 3 Unstoppable [Blu-ray]
3 1 Waiting for Superman
4 4 Summer Wars [Blu-ray]
5 5 Dr Who: A Christmas Carol
6 6 The Fugitive: The Fourth and Final Season, Volume Two
7 7 Summer Wars
8 8 Top Gear: Complete Season 14
9 9 Top Gear: Complete Season 15
10 10 Doctor Who: A Christmas Carol [Blu-ray]
11 11 Last Tango in Paris [Blu-ray]
12 12 Rain Man [Blu-ray]
13 17 Network [Blu-ray]
14 13 Lemmy: 49% Motherf**ker, 51% Son Of A Bitch
15 15 Moonstruck [Blu-ray]
16 18 Secret to a Happy Ending
17 16 You Will Meet a Tall Dark Stranger
18 22 All the President's Men [Blu-ray]
19 19 The Stranger [Blu-ray]
20 24 Chaplin (15th Anniversary Edition) [Blu-ray]
21 23 Top Gear: Complete Season 15 [Blu-ray]
22 20 Waiting for Superman [Blu-ray]
23 -- Top Gear: The Complete Season 14 [Blu-ray]
24 21 Spin City: Season Four

Dropping out from the last check was the rescheduled Ultimate Jordan (Deluxe Limited Edition) [Blu-ray].

CURRENT TOP SELLERS OF NEXT WEEK
1 Celtic Thunder: Heritage
2 Megamind (Two-Disc Blu-ray/DVD Combo)
3 Megamind (Single-Disc Edition)
4 Weeds: Season Six
5 Midsomer Murders: Set 17
6 Due Date
7 Get Low
8 All-Star Superman (Blu-ray/DVD Combo + Digital Copy)
9 FLCL: Complete Collection [Blu-ray]
10 Les Miserables: The 25th Anniversary Concert
11 Due Date (Blu-ray/DVD Combo + Digital Copy)
12 The Steig Larsson Trilogy (The Girl with the Dragon Tattoo, The Girl Who Played with Fire, The Girl Who Kicked the Hornet's Nest)
13 Les Miserables: The 25th Anniversary Concert [Blu-ray]
14 Nurse Jackie: Season Two
15 Sweet Smell of Success: The Criterion Collection [Blu-ray]
16 FLCL: The Complete Series (Classic)
17 The Stieg Larsson Trilogy (The Girl with the Dragon Tattoo / The Girl Who Played with Fire / The Girl Who Kicked the Hornet's Nest) [Blu-ray]
18 Rock & Roll Party: Honoring Les Paul
19 Weeds: Season Six [Blu-ray]
20 Dcu All-Star Superman (Two-Disc Special Edition)
21 Survivor 20: Heroes vs Villains
22 Megamind (Mega Double Two-Pack)
23 Invader Zim: Operation Doom
24 Memento (10th Anniversary Edition) [Blu-ray]

CURRENT TOP PREORDERED ITEM FOR THE WEEK BEGINNING...
3/1: Burlesque
* 3/8: The Walking Dead: Season One
* 3/15: The Fighter
3/22: The Tourist
* 3/29: Tron: Legacy (Five-Disc Combo Blu-ray 3D / Blu-ray / DVD / Digital Copy + Tron: The Original Classic Special Edition Blu-ray)
* 4/5: Tangled (Two-Disc Blu-ray/DVD Combo)
* 4/12: Harry Potter and the Deathly Hallows, Part 1
4/19: The King's Speech
4/26: Deep Red [Blu-ray]

And there we are.

I'm on a bit of a vacation so next week's listings might be quick'n'lazy. YOU HAVE BEEN WARNED.

BYE




---