Cerebus
Scrapple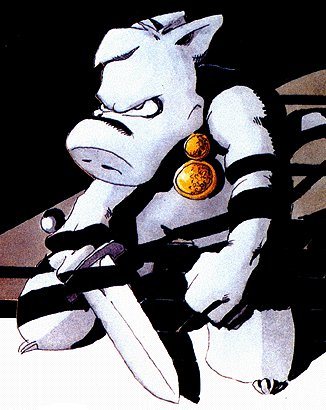 Since: 17.11.02

Since last post: 626 days
Last activity: 347 days

#1 Posted on | Instant Rating: 0.97
Hey, a day early! (But not a dollar short!)

Big week this week with lotsa SEX! No, REALLY, just look!

-----

3 FILMS BY LOUIS MALLE (The W at Amazon)- It is as it's titled. Three films by Louis Malle. Mostly for the pretensious snobs in the audience. It a Criterion Release, so you're getting excellent extras included, but trust me, skip it for the next title down...
2001 MANIACS (The W at Amazon)- Well friends, this week brings us what I'm gonna call the single greatest sequel to a horrible movie ever made. 2000 MANIACS was a classic, it is one of those films that made me LOVE horror films, HOWEVER... it was horrible. The acting was beyond bad, the script was non-existant, and the effects, while disgusting, were laughable. Herschel Gordon Lewis was a hack director the way Uwe Boll is today... fuck, Uwe has NIGHTMARES that his films could be as bad as a H. G. Lewis film. This film, however, features Robert Englund as a dead cannibal confederate who kills Yankees. I'm telling you... this film will RULE!!!
ABBA: THE MOVIE (The W at Amazon)- DAMN! This week might be the best EVER! VH1 has shown this a few times in the past. If you like the group, get it cause they look great in it and the scene with the entire audience singing along to Fernando is really cute. /gayness!
AH! MY GODDESS VOL. 4: WE'VE GOT TONIGHT (The W at Amazon)- ...not to be mistaken with the song 'We've Got Tonight' by Kenny Rogers and Sheena Easton, which I'd rather hear then watch THIS crap, but I'm sure this crappy series has it's fanbase, so I'm listing it here.
AIRMANIA (The W at Amazon)- An unauthorized documentary about Michael Jordan... made in 2005... about a decade too late.
ALCHEMY (The W at Amazon)- This comedy, starring Thomas Cavanagh and the beautiful Sarah Chalke sounds suspiciously like a remake af ELECTRIC DREAMS.
THE AMERICAN MUSCLE CAR: SEASON ONE (The W at Amazon)- Seeing as I don't even drive, I won't be buying it, but it's TV on DVD so I list it.
THE ANDY MILONAKIS SHOW: THE COMPLETE FIRST SEASON (The W at Amazon)- Sadly, I find this show funny... please don't hate me.
ASTRO BOY: ULTRA COLLECTOR'S EDITION (The W at Amazon)- So... expensive! Must... try not to... buy this! Can't... stop! This really IS your daddys anime here... it's actually the FIRST anime, I think.
ASYLUM NIGHT (The W at Amazon)- Cheesy horror flick... I love cheesy horror flicks. I need some new material!
AVATAR THE LAST AIRBENDER: BOOK 1-WATER, VOL. 1 (The W at Amazon)- This series is surprising good for a Nick Kids offering, then again, I like BLUE'S CLUES as well, so what does THAT tell you about me. (It tells you I'm strange!) I'd buy this, but I'm waiting for full season sets.
BAIAN THE ASSASSIN: VOL 2 (The W at Amazon)- He's an acupuncturist! He's an assassin! He get's the geishas! What's not to love?
BARRY MANILOW: MUSIC AND PASSION (The W at Amazon)- This 2 disc set features the PBS special concert plus a behind the scenes look at his Las Vegas show. Sorry, I'm a Manilow fan, please don't stone me.
THE BEST OF NOT THE 9 O'CLOCK NEWS (The W at Amazon)- This excellent british show introduced us to Rowan Atkinson (Bean!) and Mel Smith (MORONS FROM OUTER SPACE!). I'd buy it if you liked either of those.
BETTIE PAGE: DARK ANGEL (The W at Amazon)- This 'Docu-drama' features a Bettie Page look-alike acting out the last few years of Bettie Page's life before she retired and went into hiding. Damn she's kinda soft on the eyes.
THE BLACK BELLY OF THE TARANTULA (The W at Amazon)- Damn, that's a cool title for an 1970's Italian Giallo flick.
BOOTLEGGERS (The W at Amazon)- This 1974 classic introduced the world to Jaclyn Smith, who would later go on to become one of the original CHARLIE'S ANGELS. It also features Slim Pickins!
CHILDREN ARE WATCHING US (The W at Amazon)- Criterion Collection release... for completists.
THE CHRONICLES OF NARNIA: THE LION THE WITCH AND THE WARDROBE (The W at Amazon)- PLEASE, don't mistake this for the excellent Hollywood version that came out last year. This is a BBC produced version that really sucks. Buyer Beware!
CHRONOS (The W at Amazon)- This visual musical journey is in the same vein as BARAKA and KOYANNISQUATSI. Get if if you know what either of those are.
THE CUTTING EDGE: GOING FOR THE GOLD (The W at Amazon)- YES! This is the long awaited sequel to THE CUTTING EDGE! Boy, I've been waiting YEARS for this to come out. (What the FUCK am I SAYING! I don't wanna see this shit!)
DANGERMOUSE, THE WORLD'S SMALLEST SECRET AGENT: THE COMPLETE SEASONS 5 AND 6 (The W at Amazon)- Thank you!
DARK KINGDOM: THE DRAGON KING (The W at Amazon)- This film is based on the Ring of the Nibelungs, which is what this was origionally titled over in Europe. This is also missing almost a whole hour of footage. Personally, I'd say skip it, but I'm sure some will enjoy this as a stripped down 'action flick' minus all that 'Plot' that would have dragged it out.
DEGRASSI: THE NEXT GENERATION-SEASON 3 (The W at Amazon)- Are you Canadian or ar you named Kevin Smith? If so... This boxed set is for YOU!
DEVIL ANGEL (The W at Amazon)- Not sure WHAT this is about, but there's a half naked asian chick on the cover... so I'll probably end up getting it.
DOCTOR WHO: THE BEGINNING COLLECTION (The W at Amazon)- This is the original series that started it all, from 1963. Cool!
DON'T DELIVER US FROM EVIL (The W at Amazon)- For the first time EVER, this little seen film made in 1970 finally comes to America. Nudity and Blasphemy in abundance here kids, so you know it's gonna be good!
DOUBLE GAME (The W at Amazon)- This late seventies action flick features one of the biggest mostaches I've ever seen on a guy. That shit puts Magnum P.I.'s to shame.
DRAGON BALL Z: FUSION REBORN (The W at Amazon)- Somewhere, during this movie, yo will get ten minutes of still drawing with a camera slowly panning over it while hearing a long, expository voice over telling you why they are going to beat some up. Kids LOVE this stuff!
DUMBLAND (The W at Amazon)- This is an 'X' rated animated short by David Lynch. If you were to buy this at the retail price of $24.95, you would be paying almost $1 a minute. Oddly enough, phone sex STILL costs more.
ENIGMA SECRET (The W at Amazon)- This 1979 film details how three Polish mathmaticians secretly worked to break the Nazi secret code during WWII.
FEMALE PRISONER #701 SCORPION: GRUDGE MATCH (The W at Amazon)- I don't know anything about it, but it's from Tokyo Shock and the box cover features a got asian chick in a trench coat holding a shot gun... so I will own it.
THE FIFTH CORD (The W at Amazon)- Franco stars in this itallian giallo as an alcoholic reporter (Are there any OTHER types of reporters?) who is suspected of murder.
FIGHT BACK TO SCHOOL (The W at Amazon)- Stephen Chow stars in this 1991 chop-socky film. If I were to go to 'school' looking the way he does on that box cover... I'd be in prison right now.
THE FORBIDDEN PHOTOS OF A LADY ABOVE SUSPICION (The W at Amazon)- Naked Dagmar Lassasder! I'm all over this one.
G (The W at Amazon)- This is a 'Hip-Hop retelling' of the Great Gatsby... because NOTHING say 'Hip-Hop' like The Great Gatsby. What's next... a 'Hip-Hop' retelling of a Shakespere play?
GET RICH OR DIE TRYIN' (The W at Amazon)- 50 Cent tries to out do Eminem... and trips over himself.
THE GLADIATORS (The W at Amazon)- This is a 1969 anti-war film about... you guessed it, WAR! It's a sci-fi fantasy where in the future, instead of pitting large armies against each other, countries have small groups 'gladiators' who fight against each other. Wow, THAT could never happen!
GODZILLA: THE MONSTER EDITION (The W at Amazon)- Umm... did anyone ask for a new DVD version of the american shit pile that this film was? ...I didn't think so.
GOTHIC BELLYDANCE (The W at Amazon)- With names like Blanca, Ayshe, Jeniviva, and Tanna Valentine; all women wearing skimpy outfits... I think this just might make it's way into my home.
GUNS AND GUTS (The W at Amazon)- This is a bittersweet, heartwarming western is about a blood-thirsty gun for hire who only wants to do one more job... so he can retire and live out his days with his prostitute girlfriend. Chaos might... just MIGHT, ensue.
H.G.WELLS' THE INVISIBLE MAN: SEASON ONE (The W at Amazon)- This is from 1958. See, I told you... they will NEVER run out of shows to put out on DVD. NEVER!
HIGHWAY TO HEAVEN: SEASON THREE (The W at Amazon)- Why should ANYONE want to buy this... if you've seen one episode of HIGHWAY TO HEAVEN, you've seen them ALL, right? ...NO! Season three featured the EXCELLENT episode titled 'I Was A Middle-Aged Werewolf', which some of you may know, is a take on Michael Landon's OTHER most famous roll. You gotta see THAT episode!
JAPANESE HARDCORE WRESTLING, VOL. 1 (The W at Amazon)- What? A wrestling DVD... Who would want to buy THAT shit?
THE KEEPER (The W at Amazon)- This stars Asia Argento as a stripper and Dennis Hopper as a cop who kidnapps her to keep her safe from harm. Asia is PROBABLY nude in this, so I'm buying it.
KIBAKICHI 2 (The W at Amazon)- Hot on the heels of the wildly popular KIBAKICHI, come this eagerly awaited sequel. ...no, I never heard of the first one either, but THIS looks pretty cheesy, so I'll be looking out for both of them. (I own quite a lot of shitty movies... I don't mind admitting this.)
KING KONG (The W at Amazon)- It seems that someone decided to make a movie out of the wonderful book by Edgar Wallace? WOW? I never would have imagined this happening.
KIRWANI: MESSAGE OF THE BIRDS (The W at Amazon)- I'm sure AWARulez will want to pick this up. (Sorry, had to get that in there.)
KNOTS LANDING: THE COMPLETE FIRST SEASON (The W at Amazon)- Back in High School, there was a sweet girl named Marcy May I had a crush on, but she was a cheerleader and didn't know I existed. She was in my Chorus class. One day, I had forgotten my wallet in my book bag and went back to the class room for it, only to find Marcy sitting in the room, skipping lunch in favor of watching KNOTS LANDING. Oddly enough (WTF?) I was a fan of the show as well (Starting at that moment!) and for the rest of the year, we sat, together, watching KNOTS LANDING during lunch. I will be reliving those days when I return from the store with this boxed set.
LEVEL 42: LIVE 2001 - READING UK (The W at Amazon) (The W at Amazon)- I wonder if they'll perform Something About You? ...probably.
LIVE IN ATLANTA: DESTINY'S CHILD (The W at Amazon)- I wonder if you can tell they're about to break up? ...probably.
MASTERS OF HORROR: JOHN CARPENTER AND STUART GORDON (The W at Amazon)- Two more episodes of the awesomely gross Showtime series.
MEMOIRS OF A GEISHA (The W at Amazon)- You know, for a movie about a 'Geisha', why was there no sex in it? (I'm just asuming... I didn't see it.)
MOBILE SUIT GUNDAM WING: COMPLETE COLLECTION 1 (The W at Amazon)- ...if it's the 'Complete Collection', why is it Vol 1? Will there be a 'Complete Collection Vol 2' making it NOT the 'Complete Collection' as it calims to be? Still, this was a kick ass series and you should get it.
MOZART ON TOUR, VOL. 3 (The W at Amazon)- Holy Shit! Someone's dug up the bones of (argueably) the greatest composer EVER and took the dead corpse on the road!
MY-HIME, VOL. 1 (COLLECTOR'S EDITION) (The W at Amazon)- This popular animated series is about popular high-school girls who beat up on Orphans. (HAHAHA! It's not what it sounds like. Orphans are DEMONS!)
NARUTO VOL. 1 (The W at Amazon)- This is the series that will be know as 'the new Pokemon' by next year... meaning it's forgotten about by then.
NIKKI'S EROTIC JOURNEY (The W at Amazon)- I'm guessing there's some nudity and sex going on in this. You probably won't find it at Target or Walmart.
NORTHERN EXPOSURE: THE COMPLETE FORTH SEASON (The W at Amazon)- Help Rob Morrow rediscover his career and buy this.
NUDES IN THE NEWS VOLUME 7 (The W at Amazon)- Nudes in the news? Volume 7? and this crap is 2 hours long? Seven volumes? WHAT THE FUCK!
OSAKA TOUGH GUYS (The W at Amazon)- Yet ANOTHER Takashi Miike film. This guy just might be the most prolific director to come around since Roger Corman!
OUTLAW STAR: COMPLETE COLLECTION (The W at Amazon)- Didn't this come out already? I think I have this already.
THE PLAGUE (The W at Amazon)- Just what we all need... to get The Plague!
THE PLANET OF THE APES: THE ULTIMATE DVD COLLECTION (The W at Amazon)- Time to throw away all your 'Apes' movies cause if you don't get this, you're a moron. EVERY Apes film ever made (Tim Burtons included.), The TV series, PLUS the 1975 animated series... all in a boxed set in the shape of a Roddy McDowall's monkey head! You know... I think MY HEAD is about to explode!
PLYMPTOONS: THE COMPLETE EARLY WORKS OF BILL PLYMPTON (The W at Amazon)- 25 Ways To Quit Smoking is a masterpeice! Buy it for that short alone, but all the rest are really good as well. What has he been doing lately, anyways?
PRO WRESTLING'S BRAWLING BABES (The W at Amazon)- I have a feeling that Trish Stratus will NOT be featured on this DVD.
THE PYJAMA GIRL CASE (The W at Amazon)- Ray Milland stars in this little seen 1977 Itallian Giallo shocker. For Comic Book fans, Eddie Campbell does an 8 page adaptation of the film, and it's included on the DVD!
QUANTUM LEAP: THE COMPLETE FORTH SEASON (The W at Amazon)- It's a mixed blessing. The show itself was top notch and worth owning on DVD, but what they're giving us... double sided discs and edited episodes, is a slap to the face. I'll buy this, but under protest. I wish I had a Region 2 DVD player, because the sets released over in the UK are much better.
ROBOT CHICKEN: VOL. 1 (The W at Amazon)- This show is hit or miss with me. Some episodes are funny as shit while others have me sitting there thinking "How does this shit get on TV?" Well, it has it's fans, I suppose.
THE SACRED WATERS OF LOURDES (The W at Amazon)- A&E really hits a low point with this (thankfully short.) documentary about Madonna's daughter. (...just kidding!)
SECRET SEX CLUB (The W at Amazon)- Soft-core porn for the kids who can't rent it or buy it in stores... Here You Go!
SEX IS ZERO (The W at Amazon)- Damn, is that all this week is abouut... SEX? (I don't mind!) Additionally, does a film about naked asians REALLY need audio commentary by the director? I mean REALLY?
SEXY SOCCER (The W at Amazon)- Ok now, THIS is getting crazy. I'm a pervert, but isn't enough, ENOUGH?
SHADOW (The W at Amazon)- This movie, about zombies in a womens prison, might be the best movie EVER! It stars Tony Todd though.
SIX FEET UNDER: THE COMPLETE FIFTH SEASON (The W at Amazon)- Final season of this HBO series that know when to end before it got stale. (I'm looking at YOU Sopranos!)
SLIVER (UNRATED VERSION) (The W at Amazon)- Giving more money to the Baldwins, this movie featuring a naked Sharon Stone is POINTLESS to all those who saw her cootchie in BASIC INSTINCT.
SNAKE WOMAN (The W at Amazon)- Jess Franco directs this film... Lina Romay is naked in it... that's all you need to know really.
A SOUND OF THUNDER (The W at Amazon)- Peter Hyams, who directed the sadly under-rated 2010 directed this under-rated film from last year. Err, actually, it wasn't 'under-rated' seeing as it sucked horse dick, so never mind.
THE TRIANGLE (The W at Amazon)- This Sci-Fi Channel miniseries starred Sam Neill and Eric Stoltz. It was really bad either, in spite of Eric Stoltz still trying to 'act'.
TRIUMPH OF THE WILL (The W at Amazon)- This movie will NOT make you want to become a Nazi. It's actually quite groundbreaking for it's time and as propaganda films go, it's no where near as bad as something Michael Moore makes today (ZING!)
VIOLENT MIDNIGHT (The W at Amazon)- This 1963 shocker featuers a young Dick Van Patten, but don't let that keep you away from this PSYCHO-esque murder mystery.
THE WALTONS: SEASON ONE (The W at Amazon)- Good Night John Boy! ... John Boy? I said Good Night! Are you there? "Will you shut th fuck up, I'm trying to sleep over here, shit!"
WONDER SHOWZEN: SEASON 1 (The W at Amazon)- I've been told this is rather funny, but I've never even heard of it. It features something called 'Storytime With Flava Flav' so it might be worth picking up.

-----

OK, so the reason I've been trying to get one of these done a week is because I'm working on an 'Entertainment Blog' along the lines of What Would Tyler Durden Do (wwtdd.com) and Pink Is The New Blog (trent.blogspot.com) and I'm considering signing up for the Amazon thing to make a little money off it.

Does this work? Does this board make money this way, or should I just go for the tacky banner ads for PORN and what not.

The blog's not up yet, but when it is, I'll certainly announce it, but for now, I'm just seeing if I can 'bring the funny' week after week with these, and I think I can.

Any suggestions are greatly accepted... such as perhaps posting them over the weekend or perhaps Mondays like today, BEFORE people go to the STORE and buy stuff.

Later!


(edited by Cerebus on 27.3.06 1659)
Promote this thread!
Deputy Marshall
Liverwurst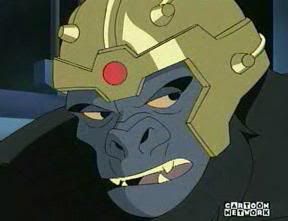 Since: 28.6.04
From: Troy, NY

Since last post: 1616 days
Last activity: 1137 days

#2 Posted on | Instant Rating: 6.11
Originally posted by Cerebrus

---

25 Ways To Quit Smoking is a masterpeice! Buy it for that short alone, but all the rest are really good as well. What has he been doing lately, anyways?

---


Last I read, he was still making the occassional short animated film, but wasn't nearly as active in animating as he used to be. IMDB seems to confirm this (IMDB.com).

"25 Ways to Quit Smoking" was great, but nothing will ever in my mind top "Your Face."


---

TO BILL BRASKY!

My LiveJournal, where you can read tons of stuff that you don't give a crap about.


Guru Zim
SQL Dejection
Administrator



Since: 9.12.01
From: Bay City, OR

Since last post: 13 days
Last activity: 6 days


ICQ:
#3 Posted on | Instant Rating: 8.81
We make very little money from advertising, period. Of that little, Google is the large percentage. I think most of our Amazon money comes from someone who really likes Chess.


---

Ignorance is bliss for you, hell for me.
The Vile1
Lap cheong



Since: 4.9.02
From: California

Since last post: 3622 days
Last activity: 3353 days

#4 Posted on | Instant Rating: 2.35
Naruto is hardly Pokemon Cerebus. Its a million times better.
Oliver
Scrapple



Since: 20.6.02

Since last post: 1480 days
Last activity: 1473 days

#5 Posted on | Instant Rating: 4.55
As someone who loved the original Cutting Edge, I'm appalled that they released a sequel, and didn't include a single actor from the first movie.

The Bettie Page DVD sounds really good, though.


---

"At the end of every hard-earned day, people find some reason to believe." -- Bruce Springsteen