CRZ
Big Brother
Administrator



Since: 9.12.01
From: ミネアポリス

Since last post: 10 days
Last activity: 18 hours


ICQ:
#1 Posted on | Instant Rating: 8.23
I love watching MMA live from Japan at 2AM. Even if, as 6AM approaches, I feel like I'm really insane for doing so.

This show took place at the Saitama Super Arena. Matches took place in the DREAM RING.

1. MIDDLEWEIGHT (84kg) MATCH:
KAZUHIRO NAKAMURA def. KARL AMOUSSOU
via UNANIMOUS DECISION - not much to say here - Nakamura was much better on the ground and there was a lot of stuff happening on the ground. So exciting that each man got a yellow card during the match.

2. FEATHERWEIGHT (65kg) MATCH:
MITSUHIRO ISHIDA def. DJ.taiki
by UNANIMOUS DECISION - more action packed, but still a case of one man dominating on the ground for the larger part of the combined 15 minutes, although DJ did manage to pop one of Ishida's cauliflower ears for a cringeworthy visual. Ishida just couldn't finish - that could be a problem for him in future fights.

3. FEATHERWEIGHT MATCH:
MICHIHIRO OMIGAWA submitted YOUNG SAM JUNG
via tapout to a "spittin' blood" guillotine in 7:31, which was about 7:00 longer than everybody expected. Jung showed tremendous heart but eventually succumbed to the inevitable - Omigawa was brought in on a one fight deal; it's expected to be extended.

4. LIGHT HEAVYWEIGHT (93kg) "TITLE QUALIFICATION MATCH" GRAND PRIX SEMIFINAL:
TATSUYA MIZUNO submitted MELVIN MANHOEF
to a kimura in 7:38 in what was considered a fairly large upset - Manhoef was a beast early, but the fight went to the ground and Mizuno attempted submission after submission - Manhoef had chances to bring it back to standup but would inexplicably go back in. Mizuno actually started landing some bombs and going to the hammerfists - many of which ended up hitting the corner pad instead of Manhoef's head - but eventually worked his way to a kimura and Manhoef finally tapped (a few times, looked like). This fight and the next one are part of a Challengers series to determine the next #1 Contender - I think.

5. LIGHT HEAVYWEIGHT "TITLE QUALIFICATION MATCH" GRAND PRIX SEMIFINAL:
GEGARD MOUSASI submitted JAKE O'BRIEN
with a guillotine while both men were standing in a mere 0:31. O'Brien didn't make weight, so I don't know how that affects the Grand Prix - this fight went off at a "catch weight" of 96 kilos. Ah, if I had waited another 30 seconds before typing that I could have told you that indeed, this WOULD still count in the Grand Prix. Not that it mattered, because this was over just like that. The expected Manhoef/Mousasi final only half came about, but I'm now interested in a Mizuno/Mousasi final down the road. Obviously O'Brien didn't exactly do the UFC proud here...which just adds yet another to the list of reasons he's not in the UFC anymore.

INTERMISSION

CAOL UNO came out to announce his participation in DREAM.16, which will take place 9/25 in Nagoya - same day as UFC 119, by the way! He's dropping to featherweight and says it could be his final fight! (But I doubt it)

6. LIGHTWEIGHT (70kg) MATCH:
JZ CALVAN defeated KATSUNORI KIKUNO
via SPLIT DECISION - Cavalcante (as the HDNet ads kept saying - then again, they also kept saying Overeem was on this card, long after he was OFF of it - hey, redoing ads costs MONEY, FOLKS) danced all the way in; Kikuno was the fighter designated to come out to "We Are The World" for this card (there's one EVERY card, it seems) Good, back and forth, even first round, with it seeming to me like Kikuno was doing just a little bit better. The second round was almost entirely taken up with Calvan dominating with a body scissors and attempted rear naked choke - Kikuno was pretty much helpless the entire time. I was pretty sure that would tip the scales to Calvan, given that DREAM judging is overall as opposed to the round system used in UFC. Still, one of the three judges saw it for Kikuno, which was enough to make the announcement a whole lot more exciting.

[By the way, JZ's website link on his T-shirt was jzcalavante.com - so it seems that even HE isn't sure how his last name is spelled on any given day. That link didn't work when I tried it, of course.]

[By the way (2), which came first: the America's Top Team logo or the WWE Tribute to the Troops logo?]

7. DREAM LIGHTWEIGHT CHAMPIONSHIP MATCH:
SHINYA AOKI (c) retained by submittig TATSUYA KAWAJIRI
in 1:52 with a heel hook - Somehow, Aoki WAS left back into the country even after he promised never to return if/when he lost his Strikeforce match with Gilbert Melendez - before the match, we were treated to the Japanese national anthem as performed by Remah. Amazingly, Aoki had the ankle within thirty seconds and managed to hang on and cinch in the heel hook, getting Kawajiri to tap in 1:52. Kawajiri ended up needing help to leave the ring - his ankle was all sorts of messed up in many different ways. After the match, Aoki announced his engagement - but failed to add whether or not he'd try to show his face in America again. Actually, check that - he grabbed the mic again later, saying he plans on a rematch with Melendez at DREAM.16! I wonder if Melendez knows about this.

Good show, as usual. Only one real dud - the Mousasi/O'Brien match - but it was kept mercifully short. If you have HDNet and missed it tonight, the replay is Friday at 10PM EDT.

I'm going to bed.


---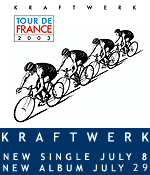 Promote this thread!
Deputy Marshall
Liverwurst



Since: 28.6.04
From: Troy, NY

Since last post: 1925 days
Last activity: 1446 days

#2 Posted on | Instant Rating: 4.20
I made it about three fights in before I passed out. Japan needs to do their shows early in the day to accommodate me.

Boy, for such a great MMA prospect, Amoussou sure does suck. Nakamura was pretty much giving him his ankles for a sweep by standing in the guard and Amoussou did nothing. That's, like, basic stuff.


---


Kevin Marshall: In the Present Tense - My blog for the Albany Times Union
MarshallMMA.com - Mixed Marshall Arts (my MMA Blog)
MANville - A podcast I co-host.

@KevinMarshall on Twitter

J. Kyle
Banger



Since: 21.2.02
From: The Land of Aloha

Since last post: 35 days
Last activity: 22 hours

#3 Posted on | Instant Rating: 3.89
Sing this special song. It's just for you.
Good to see JZ went to the Chris Horadecki school of rope/cage molesting. Did I say good? I meant infuriating. That tactic cost Kikuno at least two sweeps that could've taken the fight back to standing.

Good to see Gegard defend a takedown against a self-professed elite wrestler... note to Jake, your collegiate wrestling record was sub 500 wasn't it? How elite is that?

All signs point to Gil VS Alvarez when Gil's healthy. Maybe they can do Thompson VS Aoki?

No pink trunks, no day glow grappling tights, this was not the main event I thought I'd see. Good on Aoki, coming in wearing proper fight trunks.


---
CarlCX
Salami




Since: 1.5.02
From: California.

Since last post: 1873 days
Last activity: 20 days

#4 Posted on | Instant Rating: 9.00
@CRZ--the light-heavyweight GP isn't for the #1 contender, it's to crown the inaugural DREAM 205 champion. There's been a lot said about how completely, hilariously abysmal the fight scene is in Japan above lightweight, but nothing sums it up better than reality: DREAM failed to put together an eight-man 205-pound tournament, and instead was forced to settle for a four-man, starring their ex-middleweight champion, a middleweight also-ran, and two (small) heavyweights (and special guest alternate Ricco Rodriguez). Really, no matter who you put in it I just don't understand the point of a four-man tournament, especially if you're not doing it all in one night. What can you do.

@Marshall--European fighters have this tendency to have very fun standup and very poor grappling, and Amoussou fits the stereotype to a T.

Aoki/Kawajiri was remarkably anticlimactic for the year and a half of buildup, and it sort of clears up the extent to which Japan's leagues just don't belong in the same rankings the UFC's does--Gilbert made Aoki look as stupid as Aoki did Kawajiri. It'll be odd to see where Aoki goes from here, anyway: there's essentially no one left for him at lightweight in Japan, and he's always wanted to fight in the UFC. Who knows what's going to go on there.