StaggerLee
Scrapple



Since: 3.10.02
From: Right side of the tracks

Since last post: 35 days
Last activity: 5 days

#1 Posted on
But, I think Mark Henry as a big, BEAST will work for WWE. Finally they give him something where he will only be expected to do big power moves, and just destroy people quickly. His stamina wont come into play, and he can work a quick, squash like match.

Hey, it worked for making the Big Show a serious contender again, it can work for Sexual Chocolate.
Promote this thread!
Ringmistress
Lap cheong



Since: 15.1.02
From: Philly

Since last post: 3863 days
Last activity: 3862 days

#2 Posted on
Hey, I don't hate you for it at all, I don't have a problem with Sexual Chocolate either. Actually, I dug that whole thing he did with Mae Young (from a comedy perspective of course, and NO I didn't see the hand thing, thank god), so I think he's a good hand. I don't mind him being a playa again, as long as he sticks to ladies close to his own generation, lol.


---

"Friendship - The art of using somebody to your advantage so that they can help you succeed in life. Once they can no longer help you, they are no longer your friend." Brock Lesnar, Philosopher

1200 bitches and counting....
CANADIAN BULLDOG
Andouille



Since: 5.3.03
From: TORONTO

Since last post: 1734 days
Last activity: 1733 days


ICQ:
#3 Posted on
I've always thought he was okay. Not a tremendous wrestler or anything, but lots of charisma and just an awesome look to him. Especially when he first joined The Nation a few years back. The guy is huge and he looks like could kill someone and not in a Mabel kind of way.

I agree with you, Stagger. If they keep him in an enforcer type role with limited matches, he could do just fine.

And if that fails, bring back the poem readings.

(edited by CANADIAN BULLDOG on 27.8.03 1117)

---

King Kong Bundy to return? Montreal screwjob really just a work? None of these questions, plus more, in the latest Inside The Ropes!!!
------------------------------------------------------------
The official Online Onslaught Inside The Ropes archive!!!
The Sham
Kolbasz



Since: 20.1.02
From: Hamden, CT

Since last post: 2913 days
Last activity: 2265 days

#4 Posted on
I hate you for this.

Just kidding... I never understood the hate for Mark Henry. I think he can be pretty funny, he just got stuck with some horrible angles. (Umm... Father to the hand baby?) The way I see it, Vince signed him to this ridiculous 10 year contract, so he might as well get SOME of his money's worth.

I think Mark Henry is a heckuva lot better than A-Train, and HE gets plenty of screentime. I look forward to some Theodore Long/Henry skits like I used to look forward to D'Lo and Mark Henry skits (mostly for D'Lo, but Henry was a good straight man).

Yes, he needs to work on his stamina, but as long as he's not in the main event picture, being on the good end of a squash or two is a much better place for Mark Henry than it was for Bob Holly or Bill DeMott.


---

"Cram it with walnuts, ugly!"- Mr. Homer Simpson

"Nothing says 'bad ass' like beating up Randy Orton."- Matt Hocking, RAW SATIRE- January 21, 2003
XPacArmy
Frankfurter



Since: 13.5.03
From: Woodbridge, VA

Since last post: 1540 days
Last activity: 1537 days

#5 Posted on
I really haven't been a Mark Henry fan since he was in The Nation of Domination. But I guess Teddy Long is making his new version of The Nation so it might end up working for me. But just to bring him in as teh "tough man" won't be enough.


---

Homer Simpson: If they can send a man to the moon, why can't they make my shoes smell good?
Chico Santana
Boudin rouge



Since: 2.7.02
From: Jaaaaamacia Mon, No Problem.

Since last post: 5243 days
Last activity: 5240 days

#6 Posted on
Add another Wiener to the Mark Henry bandwagon, because I've got my ticket ready. Though, I disagree with Ringmistress and lean towards The Sham's line of thinking on his old angles, they blew, and I felt bad he was placed in such horrible angles. I like what Stagger is thinking of, but the WWE are dumb if they're keeping him near Mack, as I think he would be a drawback.

(edited by Chico Santana on 27.8.03 1146)

---

"SAL BANDINI, WANNA WRESTLE?"
Davros
Blutwurst



Since: 22.8.02
From: Between thought and Reality, TZ

Since last post: 3847 days
Last activity: 3841 days

#7 Posted on
Add me as well. There were a couple of things I really liked about him.

1)In 1998 during the KOTR tourney, you could see him improve week to week. Hell, he went through Big Van Vader AND Terry Funk consecutive weeks on Raw, and at Breakdown, he he beat the Rock 1, 2, 3. He seemed like this sleeper up and comer, and whoever booked those matches made MH look damn good.

2)He almost had this loveable big oaf aura about him around the time he was with Chyna. The fans liked him because he just wasn't a bad person. I watched an old edition of Heat 1 week before the 99 Royal Rumble, and he seriously got a HUGE ovation when he came out for his match. Not piped in like on Smackdown either. I think people were really into the SC stuff.

They need to bring back that character. If written well, there'd be a lot they could do. Keep it SE, and put him in a few good matches. They really dropped the ball with him IMHO.


---

Fallin back on dat ass with a hellified gangsta lean, gettin funky on the mike like an old batch of collard greens, its the CapitalSohyesNpressiondoubleOP, DOdoubleGY DOdoubleG you see.

Ain't Nuthin But A G Thang
Snoop, 1992
spf
Scrapple



Since: 2.1.02
From: The Las Vegas of Canada

Since last post: 814 days
Last activity: 234 days

#8 Posted on
The problem as I see it is EVIL Mark Henry just doesn't seem to work well. He was at his height when he and D-LO were in the angle with Chyna, and you couldn't help but like the character. I think if he goes back to something more like that, he might hold on as a midcarder. This though, I don't see it lasting.


---
She was worth 800 miles driving to see her play - Brenda Weiler
blogforamerica.com
Mayhem
Scrapple



Since: 25.4.03
From: Nashville, TN

Since last post: 183 days
Last activity: 68 days

#9 Posted on

Anything that keeps Theodore Long on my TV ... that guy cracks me up ... and it looks like they could have an impressive stable with Mack, Henry and Jazz ... I could see these guys challenging for the World tag titles in the future ... now buh lee dat ...


---


www.deargodwrestling.com ... putting the "DEAR GOD" back into wrestling ..
BigVitoMark
Lap cheong



Since: 10.8.02
From: Queen's University, Canada

Since last post: 4566 days
Last activity: 4475 days


ICQ:
#10 Posted on
I think Mark Henry has good versatility as a character in terms of working as a heel or a face, but let's be honest...he flat out sucks as a wrestler. He worked as a tag team partner for D-Lo because he'd only have to be in the ring for about two minutes per match. He could very well work in this new role with Teddy Long and Rodney Mack, despite the fact that I think his goofy charisma better suits him to be a face.

This is precisely the role Mark Henry should have been cast in all along. Any chance he might have of getting over as a single would be shot by his horrible, horrible matches. But, if they can play to his strength and keep him out of the ring, he could be a valuable midcard player.
Spaceman Spiff
Knackwurst



Since: 2.1.02
From: Philly Suburbs

Since last post: 62 days
Last activity: 4 hours

#11 Posted on
Originally posted by The Sham

---

I think Mark Henry is a heckuva lot better than A-Train, and HE gets plenty of screentime.

---

You couldn't be farther from the truth.

Mark Henry can't wrestle. He's got no clue what he's doing in the ring, and would be lost in any match over 2 minutes. He's got no grasp of simple match psychology.

A-Train has a good moveset, which he mixes up pretty well. A-Train doesn't need someone to hold his hand through a match. A-Train has a grasp on ring psychology (working the back to set up his back-related finisher).

In short, A-Train > Mark Henry, and it's not even close.

I'll go 1 step further - A-Train is the best "hoss" in the company.


---
Gugs
Bierwurst



Since: 9.7.02
From: Sleep (That's where I'm a viking)

Since last post: 1706 days
Last activity: 835 days

#12 Posted on
I must disagree on that. A-Train is a much better wrestler than Henry, but I think Test and Kane are both better than A-Train. If they don't count as hosses, you've got something, though.


---

Sometimes I ask myself why I watch WWE after all the crap it's given me. HLA, necro, HHH, and so on. And then it hits me. That one simple phrase that can be modified and used for anything that gets you down, yet makes you keep coming back.

Every episode has the potential to be the best one ever, and I'll be damned if I'm going to miss it after sitting through this shit.
Spaceman Spiff
Knackwurst



Since: 2.1.02
From: Philly Suburbs

Since last post: 62 days
Last activity: 4 hours

#13 Posted on
Test can't put a match together, and is lost when it comes to utilizing ring psychology. While I'm not calling A-Train a ring general, he's much better at keeping things together in the ring than Test, IMO. A-Train > Test.

Kane's got weak strikes, and uses the same set of generic big-man moves every match. Maybe it's just personal preference, but I just find Kane incredibly boring, present gimmick/storyline included.

I think Test just misses the "hoss" label, but Kane is one.


---
Torchslasher
Knackwurst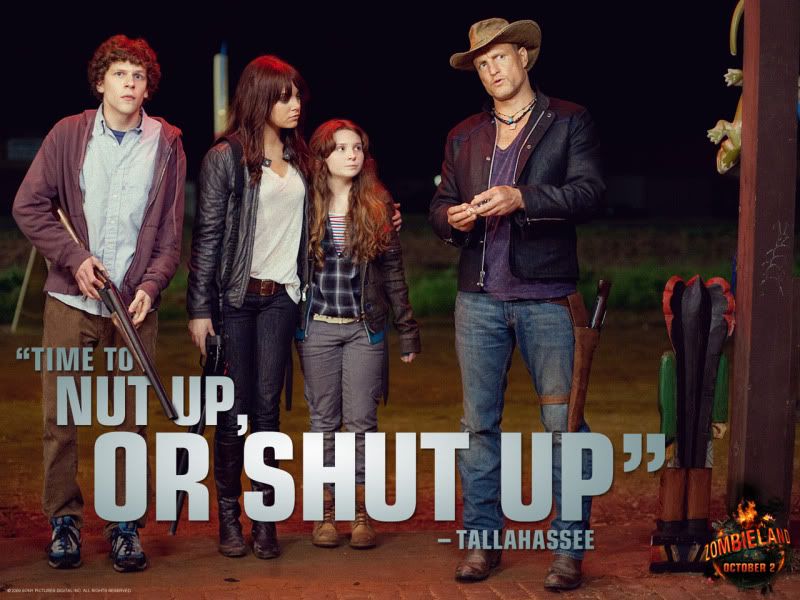 Since: 17.1.02
From: New F'n Jersey

Since last post: 315 days
Last activity: 69 days

#14 Posted on | Instant Rating: 6.44
Spiff is right about Henry. Here is why Mark Henry is so bad:

1. He can't wrestle- He does look lost in the ring. And despite having been with the company for many, many years, he hasn't shown any sign of improvement in at least 4 years.

2. He can't act- His angles with Chyna and Mae Young were not only stupid, but Henry was a worse actor than both women. He is Torrie-level bad as an actor. But then again, that still puts him above Stephanie.

3. He hasn't returned the investment put in him- This is in part Vince's fault for signing him to a 10 year deal, but as I said Mark hasn't improved to become even passable as a wrestler. He is injury-prone and the WWE can't get rid of him fast enough. He tops the lists of having done so little with so much money given to him.

By the way, while I hate Test, he is worlds better than A-Train in the ring. Kane is also better than A-Train. It goes Kane > Test > A-Train > Giant Gonzalez > Mark Henry.


---

Molly, Stacy and Daffney all in WWE? I suddenly lost all my will to complain about anything regarding the WWE. Hope I don't lose my street cred for this.

TS, the greatest Wiener rated 6.1554 ever to live!! Oops, I mean 5.5...4.5?? Oh, dammit! I guess Notorious FAB was right.
Big G
Frankfurter



Since: 21.8.03
From: the people who brought you Steel Magnolias....

Since last post: 5 days
Last activity: 20 hours

#15 Posted on
Originally posted by Torchslasher

---

It goes Kane > Test > A-Train > Giant Gonzalez > Mark Henry.

---


Ouch to Mark Henry on that one.


---

Warrior Quote: "Presuming initial consensualness, where exactly do we draw the lines of our judgment pinning down the responsibility and accountability inextricably attached to each human life? "

Umm Indeed!
InVerse
Boudin blanc



Since: 26.8.02

Since last post: 18 days
Last activity: 22 hours

#16 Posted on
Originally posted by Torchslasher

---

2. He can't act- His angles with Chyna and Mae Young were not only stupid, but Henry was a worse actor than both women.

---


Can you really blame him for not honing his acting skills with motivation like that?
darkdragoon
Bockwurst



Since: 26.8.02

Since last post: 4885 days
Last activity: 4885 days

#17 Posted on
He could use an actual finisher...
the whole "he's back and better than before" after coming up again doesn't seem to pan out either.
Nag
Landjager



Since: 10.1.03
From: Enter your city here

Since last post: 3365 days
Last activity: 1420 days

#18 Posted on
Originally posted by Big G

---




Originally posted by Torchslasher

---

It goes Kane > Test > A-Train > Giant Gonzalez > Mark Henry.

---



Ouch to Mark Henry on that one.

---


Yes Ouch, Giant Gonzalez, a goddamn ouch!

I'll agree with those who said he has a positive charisma about him. So let me shoot you this idea to you, a heel bodyguard role for Matt Hardy.

For one this would eliminate his weakness, which is in ring ability, as he rarely if ever would be in the ring. At the same time it would give him good exposure without risking yet another injury. Secondly, it would generate a shitload of heat for Hardy. Yeah, the snot nosed little guy with the obligatory monster as his back.

The big drawback to this is that Henry hasn't been taken seriously for years, instede he has always been the comic goof who always get programed into angles with the women. Plus the WWE has closed there mind to serious characters. So, as a bodyguard, he'd end up more of a Virgil then a Diesel.


---

Yes, We have no bananas!!!!
Spaceman Spiff
Knackwurst



Since: 2.1.02
From: Philly Suburbs

Since last post: 62 days
Last activity: 4 hours

#19 Posted on
---

By the way, while I hate Test, he is worlds better than A-Train in the ring

---

"Worlds better"? How so? Test just pulls off some random moves, then does his finisher, w/out showing any kind of rudimentary grasp os psychology. A-Train at least works the back the majority of the time leading to his finisher. Test is certainly quicker than A-Train, but that doesn't translate into "better." A-Train has gotten much better since he's been in the WWE, while Test has shown marginal improvement, at best.




---
oldschoolhero
Knackwurst



Since: 2.1.02
From: nWo Country

Since last post: 3175 days
Last activity: 3109 days

#20 Posted on
A-Train's good in the ring, but I wouldn't put him ahead of 'Taker in the "Best Hoss" stakes just yet. Taker's got some decent moves, buckets of in-ring charisma, and an ~OLD SCHOOL~ grasp of psychology. I'm totally with DEAN on his current resurgence.


---
And Lo, The Urine Shall Flow Freely In The Aisles, As Small Children And Frail Old Ladies Flee Before The Brutality, The Might, The Sheer Viciousness...Of ~EVIL COACH~!
Pages: 1 2 Next