Corajudo
Frankfurter



Since: 7.11.02
From: Dallas, TX

Since last post: 1022 days
Last activity: 525 days

#1 Posted on | Instant Rating: 7.73
The deal still lacks FCC approval, but that is hopefully forthcoming. It does make me more likely to get a satellite radio, but not until I buy my next car. That's hopefully still a few years away.

Link: http://www.reuters.com/article/newsOne/idUSN2434374220080324

EDIT: I wasn't sure where to place this thread, so it may need to be moved. I'm already having posting remorse; maybe I should have chosen Random.

(edited by Corajudo on 24.3.08 1626)
Promote this thread!
Nag
Landjager



Since: 10.1.03
From: Enter your city here

Since last post: 3093 days
Last activity: 1148 days

#2 Posted on
Because nothing serves the public interest like a media monopoly.

Ol' John Sherman where did ya go?
RYDER FAKIN
Six Degrees of Me



Since: 21.2.02
From: ORLANDO

Since last post: 168 days
Last activity: 1 day


AIM:
#3 Posted on | Instant Rating: 9.17
please explain how this is a monopoly

thanks

FLEA

p.s. - Sherman died of guilt





(edited by RYDER FAKIN on 30.3.08 1312)
---

Demonstrations are a drag. Besides, we're much too high
Mr. Boffo
Scrapple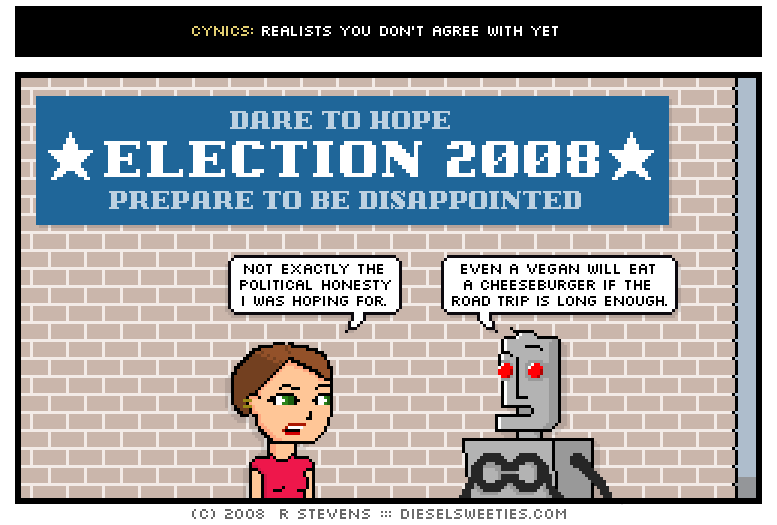 Since: 24.3.02
From: Oshkosh, WI

Since last post: 1367 days
Last activity: 1328 days

#4 Posted on | Instant Rating: 5.12
Weren't both Sirius and XM losing money anyway? If they can combine and consolidate their infrastructure, maybe they can make it work.
StingArmy
Andouille




Since: 3.5.03
From: Georgia bred, you can tell by my Hawk jersey

Since last post: 429 days
Last activity: 24 days

#5 Posted on | Instant Rating: 4.18
Originally posted by RYDER FAKIN

---

please explain how this is a monopoly


---

2-to-1 merger in the market for satellite radio services?

- StingArmy
brick
Bockwurst



Since: 17.1.02
From: Pittsburgh, PA

Since last post: 1455 days
Last activity: 1451 days

#6 Posted on | Instant Rating: 4.00
A market that competes with Ipod, terestrial radio, etc...

This isn't exon/mobil

there is plenty of competition out there to keep them from raising prices.
PeterStork
Sujuk



Since: 25.1.02
From: Chicagoland with Hoosiers, or "The Region"

Since last post: 762 days
Last activity: 525 days

#7 Posted on | Instant Rating: 5.20
The NAB opposed the merger because it would create a monopoly.

Why was the NAB's opinion considered relevant or even listened to?

Because the NAB is SatRad's competition.

*head hurts*

It's not a monopoly just because the delivery method is different. XM/Sirius competes directly for your time and dollars with not only AM and FM stations but, as said, iPods and CDs on the road and both of those plus Music Choice and the internet at home.

A DBS merger between Direct and Dish might raise monopolistic concerns because for many in rural areas it's the only way to receive anything other than broadcast (or perhaps anything at all), and it most areas it's the only alternative to cable (other than OTA). But XM/Sirius delivers different channels that fall in line with the terrestrials you already receive. There is no public interest in keeping them divided; if they jack rates or decrease customer service, every customer can drop them without really being forced to sacrifice. Such an occurrence with the DBSers would actually cause some to pay more or lose any possible service, but that isn't the case here. You may prefer the music, talk, sports, et cetera on SatRad (which I certainly do), but there are still alternatives even post-merger.

Besides, the only terrestrial stations that have anything to fear from SatRad are the cookie cutter cluster stations that do nothing to differentiate themselves from every other station of their format and/or your iPod. Great large market stations like WGN-Chicago and their ilk that produce live, local programming don't need to worry, nor do the small market stations that actually have a warm, talented butt behind the console rather than SS32 filling in spots in Fox News or WW1's local avails. SatRad, great as it is, has nothing on them.


---

exit 670 dot com | digital route 66
Downtown Bookie
Morcilla



Since: 7.4.02
From: The Inner City, Now Living In The Country

Since last post: 521 days
Last activity: 274 days

#8 Posted on | Instant Rating: 3.00
Originally posted by brick

---

A market that competes with Ipod, terrestrial radio, etc...

---
I don't own an Ipod, but I'm pretty sure that you can't listen to any live sporting events on it as they happen.

Now this is just my opinion, of course, but to state the above quoted text is the equivalent of stating that local television cable providers don't have a monopoly because they have to compete with radio, movie theaters, DVD rentals, over-the-air television, etc. Sorry, but that's just not a credible argument.

Mind you, I'm not saying that the merger shouldn't happen. I look forward to the day when I can plunk down and purchase a satellite radio system without having to decide if I want the one with Major League Baseball or the one with the NFL. But the bottom line is that it will be a monopoly, and as such it will have to accept the government regulations and oversight that goes along with such status.


---

http://www.americasupportsyou.mil


"Share your food with the hungry, and give shelter to the homeless. Give clothes to those who need them, and do not hide from relatives who need your help." - Isaiah 58:7 (New Living Translation)
StingArmy
Andouille




Since: 3.5.03
From: Georgia bred, you can tell by my Hawk jersey

Since last post: 429 days
Last activity: 24 days

#9 Posted on | Instant Rating: 4.18
The phrase "reasonably interchangeable" comes to mind. And while terrestrial radio comes close, I'm not sure there's a plausible argument for saying that CDs or MP3 players are even in the ballpark of meeting that standard.

Anybody that has tried to find something decent to listen to on the radio while driving across the south towards the midwest can attest to the fact that sometimes, terrestrial radio can look damn near obsolete compared to satellite radio.

- StingArmy
Oliver
Scrapple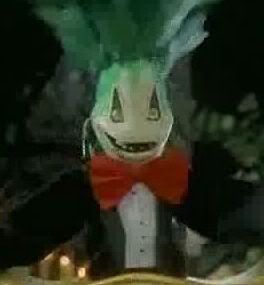 Since: 20.6.02

Since last post: 786 days
Last activity: 780 days

#10 Posted on | Instant Rating: 6.25
I'm absolutely confused. It seems that the Canadian arms of Sirius and XM aren't set to merge...yet.

It's interesting; I was very interested in picking up an XM radio, but the salesperson that I had spoken to knew very little about how the system worked.

I think I'll wait a little bit until the merger plays out. I don't want to buy an expensive piece of electronics, only to find out it won't work after a while.


---

Mahou henshin! Magi magi magi...magiro!