Kei Posiskunk
Kolbasz



Since: 7.1.02
From: Central PA, USA

Since last post: 1165 days
Last activity: 283 days

#1 Posted on
Ernest Miller?

I know the guy was Goofy, Green as hell, and friends with Eric Bischoff, but so was DDP when he first started out and he turned out just fine.

Besides, during WCW's last run, Miller really seemed to catch on with fans with a genuine face heat and I always found his "Somebody call my mama" and James Brown shtick slightly entertaining. If JR and Vince can bring in stiffs like Bagwell and Kronik (who, admittedly, are gone now), and he's got no problems bringing back the Bossman (another poor worker who is otherwise very entertaining, like Miller), why not The Cat?
Promote this thread!
Excalibur05
Knackwurst



Since: 19.1.02
From: Minnesota

Since last post: 808 days
Last activity: 676 days

#2 Posted on
Originally, I imagine it was just to spite Eric Bischoff. Now, I just couldn't imagine what they'd do with the guy.

The WWF does NOT need another commissioner to screw up the power cycle (and if they do it'd probably be Regal again) and the Cat's only other really viable asset was his mouth.

I could see him coming in to cut promos and occasionally wrestle, but I don't think that it'd be worth it to the WWF since they have so many guys who are better at it than he.

I enjoyed Cat as the Commissioner in WCW, but I'm afraid that that ship has sailed.


---

Current Obsession: Sleeping
NP: Everyday
MIXXMASTER
Tocino



Since: 22.1.02
From: Minneapolis, MN

Since last post: 5962 days
Last activity: 5959 days

#3 Posted on
Hey WAS pretty entertaining on a mic, but his matches very crap. From his early ones, which were mostly sparring, to his James Brown influenced moves, which were close to The Worm in nuisance factor.


---
ekedolphin
Scrapple



Since: 12.1.02
From: Indianapolis, IN; now residing in Suffolk, VA

Since last post: 10 days
Last activity: 7 hours

#4 Posted on | Instant Rating: 5.01
The Cat. Living proof that just because you're good on the microphone doesn't necessarily mean you're worth a damn in the ring.

Although I liked it when he ran down the crowd one night, and Goldberg came out. The Cat actually had the audacity to give Goldberg five seconds before getting a whooping.

As soon as the five seconds were over, Goldberg speared The Cat, and it was Jackhammer time.

At least, that's how I remember it.


---

"I didn't say it would be easy, Neo. I just said it would be the truth."

Morpheus, The Matrix


For the best in e-wrestling visit New Era Wrestling.
Dr Unlikely
Liverwurst



Since: 2.1.02

Since last post: 64 days
Last activity: 1 day

#5 Posted on
Not only that, but he claimed to not know who Goldberg was. I thought that was great.
jimimium
Chorizo



Since: 25.1.02
From: Kirksville, MO

Since last post: 2776 days
Last activity: 2762 days

#6 Posted on
I don't know.. personally, I'd _love_ to see the Cat come in as a manager for someone.. he could put some serious heat either way on someone, and god damnit, the manager is a good role to build stories!
shotgun_russ
Linguica



Since: 28.1.02
From: Indianapolis, IN

Since last post: 5720 days
Last activity: 5680 days

#7 Posted on
The Cat would be a GREAT mouthpiece for someone. There aren't enough managers in the WWF (come to think of it, I don't think there are any a'tall) that could do old school heel stuff. I'm not saying he knows it all, but he worked near Jimmy Hart for years, and that guy and Heenan are probably the best managers ever. Maybe you could stick him with a stable of some of the up-and-comers from the minors a la the Natural Born Thrillers. I know that's a bad example, but it could be done and done right. He was over enough with the crowd that he wouldn't be a bad investment.


---

=================================
Russ Ray
Managing Editor
www.shotgunreviews.com
---------------------------------
"Where the women are hot,
the men fight zombies,
and the monkeys live like kings."
=================================

Jaguar
Knackwurst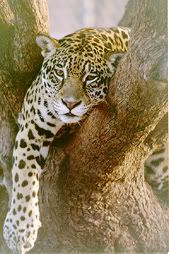 Since: 23.1.02
From: In a Blue State finally

Since last post: 504 days
Last activity: 307 days

#8 Posted on
That's my take on the situation, too. If you've got a guy who's good on the mic, but poor in the ring, you make him a manager. Of course to get ring skills he's either going to have to work house shows, or they'd send him to OVW or someplace...

Jaguar - Back in action!
KilljoyTX
Longanisa



Since: 29.1.02
From: DallasTX

Since last post: 5797 days
Last activity: 5797 days

#9 Posted on
I remember most of Cat's matches being garbage -EXCEPT- for the ones with Scott Norton. There were only two or three, and they were all pretty much the same, I think. Those two seemed to have some wierd chemistry together - maybe because the shots were a little harder, I don't know... does anyone else remember this?


---

Free Benoit... oh, um, er, yeah RIGHT...
SerWolfe
Landjager



Since: 11.1.02
From: st louis

Since last post: 5550 days
Last activity: 5550 days

#10 Posted on
yeah i remember the cat being in the ring doing a promo... and the nWo would decide to get Norton to go out there... so they would tell him that cat had called him something... Norton would go out there... Cat would put on one hell of a scared look... and then Norton would proceed to beat him... happened a few times... that was great.....

nWo "Hey Cat's talking trash about you Norton"
norton "Where is he?"

something like that...


---

are you enjoying the dance of life?.... no?... change the music then.....
MoeGates
Boudin blanc



Since: 6.1.02
From: Brooklyn, NY

Since last post: 8 days
Last activity: 7 days

#11 Posted on
I love the Cat. I loved the Cat back when he doing the Red Shoe shtick with Sonny Oono. You know you are all Cat bandwagons hoppers! Now that's he's gone...(tear)

Anyway, I'm somewhat surprised they didn't sign the Cat because in the WCW he was totally a WWF style wrestler

The WWF generally wants:
a) a guy who can talk. Maybe not everyone has to cut 20 minute in ring promos, but they want people who can do backstage skits and be funny. And the catchphrases don't hurt either.

b) a guy with a unique look and character. Now, the Cat may be 1/2 Ali and 1/2 James Brown, but there aren't any other WRESTLING characters out there that are really close at all. Maybe Rikishi, with the dancing.

c) as a wrestler, he wrestled WWF style matches. Short, good selling (if somewhat exagerated), with 2 or 3 signiture spots that he always does. The only problem is that I think the Cat couldn't really wrestle PPV quality matches.

I don't think the Cat should be a manager. I think he should be a wrestler with a bodyguard. Jericho/Ralphus, DiBiase/Virgil, Michaels/Diesel (and Sid) or even Flair/Anderson. Cat would be a great cowardly heel in that role "someone call my mama, because I'm going to give you 5 seconds before that 3-time champ whups your ass!" Someone charges and the Cat runs away while the bodyguard beats him up. "I can't risk hurting my hands on a chump like you so I had (Bodyguard) take care of you tonight. But get yourself a partner and meet us at SummerSlam!"

Moe


---

Farooq is the man so hit your knees and start praying!