Qubber
Boerewors



Since: 7.1.02
From: Sheffield, UK

Since last post: 4089 days
Last activity: 3352 days

#21 Posted on | Instant Rating: 8.00
There was a lot of crap in the last couple of years in WCW, but I'm with Saruman, there was some good at the end.

I miss the cruisers fighting cruisers for a belt that meant something. I miss Booker T as a legitimate title threat. I miss people debuting and making an impact immediately, without having to pay more dues and I don't mean main eventers here, I mean more like the Saturns and Ravens of this world. Most of all I miss the fact that it was different to the WWF. I don't even mean that as a knock on the WWF, just that having the choice of something else without having to go buy tapes was a luxury that is sorely missed.

The only thing I would have changed though, was I'd have let WCW die at the last Nitro with Sting vs Flair (Hindsight is always 20:20 though, isn't it? I was marking like a kid for the InVasion prospect until they messed it up). That Nitro was the best nostaligia laden tribute they could have done. The InVasion and the new wCw was a pale imitation that failed to deliver. Thats a pure writing/character portrayal thing though and I just think it's a bit sad that all that was good about WCW is gone or indelibly changed now.


---
"Nobody enjoys a good time more than I do, but this business of yours is as legitimate as a three-legged donkey...which of course is illegitimate because as we all know donkeys have four legs."
Lance Storm, 21st January 2002.
Lexus
Andouille



Since: 2.1.02
From: Stafford, VA

Since last post: 1 day
Last activity: 1 day

#22 Posted on
What do I miss from WCW?

Let me count the ways.

I miss how I could tune in to a Nitro, not know a single bit of backstory, but not worry because the wrestling would be good.

I miss the classy Booker T who did the spinarooni when it wasn't even called anything as a means of signaling the Harlem Hangover.

I miss Sting, a guy who didn't need to talk much because he could say it all in the ring, as my top babyface.

I miss Lex Luger, not the Total Package, the man who defied everything by racking the Giant.

I miss the pool spots when they did the Spring Break Nitros (Who else marked out like crazy even though you knew somebody was going in.)

I miss Eric Bischopf as the original dickheaded boss (predated Vince in storylines).

I miss Mid-card storylines that people care about.

I miss the value the belts carried. (Say what you will, but guys like Jarrett, Booker T, and Steiner re-elevated that world title to mean everything.)

I miss watching real people wrestle, as opposed to soap opera character's fighting.

I miss Ultimo Dragon, Psychosis, Rey Mysterio Jr., Disco Inferno (not Disqo), Vampiro, and about everybody else the WWF won't hire due to the fact that they're wrestlers.

I miss being able to watch wrestling with my dad and uncles, siting not only the old stars but the young as well.

I miss Vader running rampant as a man who was arguably more lethal than Andre the Giant.

I miss being entertained by the wrestling, as opposed to having to deal with lame stories about HHH and Stephanie, or the nWo reuniting and invading for the umpteenth time.

I miss the first time the nWo showed up.

I miss actually caring when Jim Duggan went heel for the first time in his career.

Most of all, though, the thing that I really miss were the old-school "street fights", where a hardcore match wasn't just a clutter segment but a violent match where you didn't even see many weapons (Benoit/Sullivan at Slamboree '96)


---

CAN SOMEONE TELL ME..if the ASPCA knows about these Government Mules that JR refers to. Apparently, these poor animals are subjected to awful beatings that are akin to being thrown into steel steps or having their heads smashed against wooden announce tables.br>
Michaelangelo
dskillz
Landjager



Since: 2.1.02
From: Houston Texas

Since last post: 4538 days
Last activity: 4243 days

#23 Posted on
For all the crap talked about WCW, I truly miss it. Having an alternative to the WWF was priceless. I knew I could turn it on Nitro and get a good match while Raw was in "Full skit mode". I knew I could watch some young cruisers doing their thing, trying their best, working hard. I even miss Big Poppa Pump and his Hoochies.

Having one company that is limping through 2002 is almost painful to watch. Raw is definitely not must see TV anymore. I am usually watching old tapes or DVDs to get my wrestling fix nowadays.


---

January 4th 1999 - The day WCW injected itself with 10 gallons of Liquid Anthrax...AKA...The day Hogan "Defeated" Nash to win the WCW title in front of 40,000.
bigwavedave
Blutwurst



Since: 3.1.02
From: morro bay ca

Since last post: 5662 days
Last activity: 5662 days

#24 Posted on
Everyone has said just about what needed to be said. WCW pre firing of the majority of the female talent had alot of positives that, unfortunately were out weighed by negatives. The same can be said for the present WWF.
But at least they have kept the women and women's title around, even if I am the only one left who likes them.


---

"My parents said I could be anything, so I became an ASSHOLE!"
UAsnake2002
Cotechino



Since: 27.2.02
From: Tuscaloosa, AL, USA

Since last post: 5806 days
Last activity: 5806 days

#25 Posted on
I miss WCW for Guerrero vs Jericho and letting them go over 10 minutes, I miss Malenko vs Mysterio where each match usually is a classic. I miss Super Calo trying to do an aerial move and throwing himself into the third row of fans. I miss Booker T and Chris Benoit best of 7 series.

Other than that, the crap WCW put out is about the same as what most people see in the WWF today, so I don't miss it when it's already there.

Do I hope for another fed like the XWF and the WWA? Sure but only to push Vince off his ass to make a better overall product.


---

____________________ is Walking!

A)The Rock
B)CRZ
C)Everyone, away from this crap.
dMp
Knackwurst



Since: 4.1.02
From: The Hague, Netherlands (Europe)

Since last post: 5 days
Last activity: 20 hours

#26 Posted on
While I admit I loved watching Nitro when I could this all sounds like one of those 'everything was better when i was younger' things that old folks have

Now you remember that cruiser weight match, back then you probably bitched because they weren't handling things right, or that they botched some spots or the fact that Juvi was acting wasted..

I believe someone said they miss Jericho doing his funny little name calling things.
Oh they make me grin, but that is what tape libraries are for. If Jericho would still be doing that now we would hate him for it. Hell I hated him in the months before his heel turn because he was so damn stale. The same would have happened in WCW.

Steiner was a monster heel, but he annoyed the shit out of people for destroying 3 wrestlers at the same time by 'breaking their leg' and all..
Booker was awesome, but his catchphrases were sucky.
Flair was God but..wait, he was..but the magnificent seven sucked..

Anyways, you get the point...
Some things are best to be left in the past.



---

"...And I use that to fuck them some place fairly uncomfortable."
"What, like the back of a volkswagen ?"
-Mallrats
Omega Red
Weisswurst



Since: 19.2.02

Since last post: 5881 days
Last activity: 5880 days

#27 Posted on
Originally posted by PalpatineW

---




Originally posted by Omega Red

---

I miss WCW alot, though from the second russo as the man, 'til the end of Russo/Bischoff era was pretty lousy. After that they were starting to turn it around, one has to wonder what they could've done, if the company had been behind them, not forcing them to cut the roster, and picking up some of the ECW stars after ECW went under. Seriously, had WCW been able to land guys like Rhyno, RVD, Jerry Lynn, ect... to add to their roster of guys like Storm, Saturn, Crowbar, Booker, Steiner, Sting, the Cruisers, ect... they could really started putting on good shows.

---



Most of those guys you just named are on the active WWF roster, but only RVD and Booker are going anywhere. WCW could have easily acquired all that talent and then jobbed them out to Big Sexy.

---


Sure, but they're not going anywhere because the WWF isn't using their talents. They'd rather have a big return from Goldust than push Lance Storm or Jerry Lynn, what can I say? Sure WCW could've jobbed those guys to Nash, or they could've used them to rebuild their talent base. We're talking about the same company that was using Scott Steiner and Booker T. as their top stars, so thinking that they may have done something good with RVD and Jerry Lynn isn't far-fetched.


---
PalpatineW
Lap cheong



Since: 2.1.02
From: Getting Rowdy

Since last post: 4169 days
Last activity: 4011 days

#28 Posted on
Sure, but they're not going anywhere because the WWF isn't using their talents. They'd rather have a big return from Goldust than push Lance Storm or Jerry Lynn, what can I say? Sure WCW could've jobbed those guys to Nash, or they could've used them to rebuild their talent base. We're talking about the same company that was using Scott Steiner and Booker T. as their top stars, so thinking that they may have done something good with RVD and Jerry Lynn isn't far-fetched.

Well, that's my point. Talent is only half the equation. How you use it is another. For ever Goldust return we have a kickin' match with Angle, or Jericho, or Austin, and for every cruiserweight match in WCW I'm sure we could find a Judy Bagwell on a Pole match, or a Scott Hall's pitcure in a box match, or whatever the hell that was. WCW didn't rebuild their talent base. The New Blood storyline kinda fizzled, and their attempts to push newer stars (Booker T, Chuck Palumbo [oh Lord, Palumbo]) were really last ditch efforts. We could point out a parallel here with the WWF, as Hogan, Nash and Hall come back.

(edited by PalpatineW on 28.2.02 1858)
---
"The thing about gambling is... you gotta be ready to lose. You got 21? I got 22. You got Blackjack? I got two of those." Jake "The Snake" Roberts
SirBubNorm
Salami



Since: 2.1.02
From: Under the table

Since last post: 4931 days
Last activity: 4881 days

#29 Posted on
Yes.

I was one of the "idiots" who watched WCW hour 2 until the very end. To each his own I guess.



---

In a completely PC world, a mailman would be a personperson.
WTF13
Boerewors



Since: 22.1.02

Since last post: 5799 days
Last activity: 5799 days

#30 Posted on
I miss WCW up to 1998 or so. After that, I quit watching.
I can't believe how someone can say WCW gave value to the titles when they gave the World title to David Arquette.

I think I miss ECW a little more, but they sucked too toward the end.


What I really miss is the NWA. If someone says they miss the Horsemen but only saw the WCW version of the Horsemen, well, they didn't really see the Horsemen.

BTW, I'd rather watch Goldust right now than watch yet another Angle/Austin/Jericho match. Sorry, but I've been watching those guys wrestle for the last couple of years now. At least Goldust is something different, and I haven't seen him in a while.


---

"No one has a beer party at Scott Hall's expense!"
Slestak
Salami



Since: 2.1.02
From: Oklahoma City

Since last post: 5768 days
Last activity: 5702 days

#31 Posted on
I miss the luchadores, especially La Parka and El Dandy.


---
Eatin' fruit and bein' cool
RKMtwin
Boudin rouge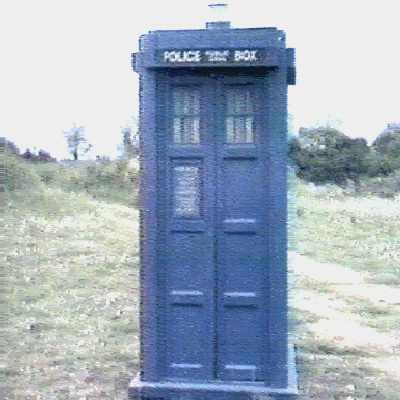 Since: 1.3.02
From: Denver, Colorado

Since last post: 3522 days
Last activity: 2965 days

#32 Posted on
I consider myself a "smart" fan but I am a KAYFABE MANIAC!!!
I guess my only answer to missing WCW would be yes, since it still hasn't quite sunk in that wrestling is no longer on TBS or TNT.
But even further, I began missing WCW after Hogan came in. And I focus my attention to the first half of 1994, when the talent roster in WCW was so immense and diverse, WCW could have easily overtaken the WWF, without the Hulkster, bra'.

Flair, Steamboat, Anderson, Regal, Sting, Rude, Vader, Austin, Cactus Jack, Johnny B. Badd, the late, great Flyin' Brian, Dustin Rhodes, Guardian Angel, Great Muta. 'Nuff said as far as talent. And with Flair as the booker, you could sense and see that WCW was ready to explore other levels of where American wrestling could've gone. WCW was flirting with hardcore on a mainstream level BEFORE ECW.
WCW still stressed workrate and great storylines. And they held true to kayfabe traditions and the illusion that there was a reality that existed in the ring. Not all that they did was top-notch, but they tried. Damn, I wish WCW could've continued this course after Hulk Hogan was brought in. You might not agree with me, and that's cool! But if you want to see examples of my opinion, if you can, find WCW Spring Stampede '94 and Slamboree '94: A Legend's Reunion. Watch them, and love what WCW was back then.

Russo, Bischoff, Hogan, Nash, and all parties responsible for WCW's downfall can kiss all of our wrestling fan-behinds.

Period.

Karlos the Jackal
Lap cheong



Since: 2.1.02
From: The City of Subdued Excitement

Since last post: 906 days
Last activity: 2 days

#33 Posted on
I miss WCW so much, I've watched the 6-man cruiser match from the WWA PPV three times so far.

--K
dMp
Knackwurst



Since: 4.1.02
From: The Hague, Netherlands (Europe)

Since last post: 5 days
Last activity: 20 hours

#34 Posted on
Originally posted by Karlos the Jackal

---

I miss WCW so much, I've watched the 6-man cruiser match from the WWA PPV three times so far.

--K

---


So..you just miss good wrestling by good yet crazy wrestlers on your tv on a regular basis.
You do not miss WCW ;)


---

"...And I use that to fuck them some place fairly uncomfortable."
"What, like the back of a volkswagen ?"
-Mallrats
shea
Bockwurst



Since: 1.2.02
From: Brooklyn NY

Since last post: 5338 days
Last activity: 5224 days

#35 Posted on

Without getting into specifics, I just miss having an alternative to the inbred McMahon Universe.

Especially since the company went public, it seems Vince is super-concerned with ratings and quarterly statements, as well he should be, since the WWF has obligations to its investors. But that means that more often than not, the product has no bite to it. No edge.

WCW was the trailer-park alternative to Vince's vanilla. And as dumb as the Russo Era was, WCW was important to the business for that reason alone.
Xavier Doom
Pinkelwurst



Since: 9.1.02
From: Toronto, Canada

Since last post: 4569 days
Last activity: 3189 days

#36 Posted on
I miss WCW. Well, WCW the way it was before '99.

All was going well in '96, '97 and most of '98.

The Sting-Hogan finish at Starrcade '97 signalled a prelude to the end. The ridiculous screwjob on Goldberg at Starrcade '98 was the beginning of the end.

Not long after, there was the fingerpoke of doom, Flair in the looneybin, and all kinds of silliness before Bischoff was out and Russo was in to finish off '99.

The company was clearly in big trouble when 2000 began. Driving out Benoit and the Radicalz was it for me. The last straw.

I like to look back at WCW in its best days... the great matches of the late '80s... Starrcade '91 The Lethal Lottery... when it was the home of emerging stars of the early '90s: Sting, Muta, the Steiners, Vicious, Pillman, Austin, Cactus Jack.

It's all gone. Yeah, I miss it. Big time.


---

"Ich bin der chrome dinette."
-Frank Zappa
SeVen ™
Kishke



Since: 11.1.02
From: Japan

Since last post: 3789 days
Last activity: 3620 days

#37 Posted on
Here in Japan they are showing WCW 94 to 2001 on Samurai TV and WWF 1997 on J Sky Sports. The WWF is really dropping the ball by not having a 24 wrestling channel in the states. If I was doing it, it will go like this.

1.First make it a pay station 39.99 a month.

2.Have defined retro shows that are hosted by relevant people. Like Cornett can host SMW, Lawler can do The Best of memphis Classics, Arn Anderson can host Best of NWA/WCW classics, Paul can do earlier ECW.... Nothing fancy just intros for the matches taped at titan tower. If they just slap a whole lot of matches togather, with subtitles before the match, it will seem really dull and outdated.

In Japan before they show ECW '96 or WWWF they have a panel of retired wrestlers and experts (and always 1 piece of eye candy) And they discuss what this match meant for this wreslter or this match made this wrestlers career. (I was lucking to catch Stampede Wreslting '82 last month)

3.Show Raw and Smackdown and in place of the commercials show special promos are the announcers can talk to the people at home, they can just show a wrestler getting ready for his match. Geeks like me would appreceiate seeing a trainer helping Beniot or Hunter tape up the fingers and doing warm ups before a match.

4.Have at least 3 live call in shows. Kind of like what Excess WAS supposed to be like. Where people can vote for what match they would like to be shown. This should have online support too. Also I would like a show exclusive for developmental contracts. A deeper version of tough enough I guess. Where they follow a group of people and we see them get better and better, some will get cut, some will make it. I think if they follow a Brock Lenser or Waterman then when they finally get that call people will appreciate them all the more.

5.This is where the big bucks come in. Show all the PPV's I don't know how it works with PPV revenue and exclusive rights and all but the 39.99 a month is covering what most PPV cost around. I can see paying extra for WM and such. If they do that then they can just show like a best of WM package while the real thing is shown on regular PPV.

I know a lot of people will not pay that much for an extra channel. But, if they make it free, I can't see it really working. I doubt TNN would allow a free channel with WWF programming. But, on the other hand there ARE people who will pay to see some old school, Classic NWA, SMW, ECW, WCW...It's time to start making some money off all that Wrestling you hording for yourself McMahon. The bad side to this is, when I return to the states, I will miss many a work day. Staying up to watch Best Of Owen Hart, Memphis Classics Marathon, The old WWF Rock N Wrestling Cartoons. Imagine all the blank tapes I will have to buy. Well I can dream.




---
Fantomas
Polska kielbasa



Since: 23.2.02
From: New York

Since last post: 5732 days
Last activity: 4328 days

#38 Posted on
$39.99 a month is pretty steep for one channel, IMO, but I'd definitely love to have a wrestling channel.

I only started watching WCW in around 2000, switching between Raw... But it was really cool to have an alternative.. I always felt WCW had all the pieces there, but couldn't quite fit them together right. There were a few things I really liked about Nitro at that time..

The Lance Storm push - though it was stupid to sit through the whole canadian national anthem, Storm was pure gold as a heel.

Scott Steiner - Steiner was, like someone said, near HHH's level as a monster heel... Yeah, Steiner was a mesh head mush mouth, but when he was speaking clearly he was funny and a great villain. Plus, Steiner had Madajah, who could do this great top rope splash.

Of course they had the cruiserweights, which was definitely a highlight. Then they booked 5 cruiserweights against Scott Steiner... And... Ugh... Steiner won.

And toward the end Sean O'Haire made his debut, I still think he kicks ass.

They had that triple cage, which was a pretty cool concept... Though the rules for the match were mind boggling in their complexity.

Being a fan of actual women's wrestling, I marked out for Mona vs Monster Ripper. Better then anything in the WWF that I've seen, though I am loving the trish vs jazz series.

So, yeah, there was a lot of crap going on in WCW at the end, but it wasn't all bad.
Pages: Prev 1 2