TheBucsFan
TheChiefsFan



Since: 2.1.02

Since last post: 1771 days
Last activity: 1771 days

#1 Posted on | Instant Rating: 2.20
Hi, I am conducting a very unscientific poll following a stupid linguistic disagreement I had with a friend.

Which sentence is most correct to you?

a) I work AT [place of employment].

b) I word FOR [place of employment].

Does it change based on the nature of the job and/or employer?

I know ... AT could be used to state the location of your office, among other things, but I am curious about how you say this specifically when [bracketed] word is the name of your company or employer or whatever.

Myself, I almost universally say at, even in sentences in which at doesn't really make a lot of sense. "I work at the newspaper."

I think when I was younger I kind of resented the implications of working "for" someone, and now I don't really care about that anymore but it's just kind of a habit.

The disagreement isn't really about which is correct, though; we disagreed over which was more common. I expect "for" to be more common.

(edited by TheBucsFan on 21.1.10 2211)
Promote this thread!
Corajudo
Frankfurter



Since: 7.11.02
From: Dallas, TX

Since last post: 1805 days
Last activity: 1308 days

#2 Posted on | Instant Rating: 7.73
If you are referring to a company or an employer and they are paying you to work there, then you work for them.
Lise
Mrs. Guru



Since: 11.12.01

Since last post: 1345 days
Last activity: 1117 days

#3 Posted on | Instant Rating: 8.86
I think it depends.

I say, "I work at the museum."

and

"She works for the government."


Dutchie
Kishke
Moderator



Since: 29.1.02
From: PA

Since last post: 137 days
Last activity: 18 days

#4 Posted on | Instant Rating: 8.79
I work for a company at a particular site. So if I'm referring to my employer, it's 'for,' and 'at' when I use the name of the facility. However, when I worked retail, I always worked 'at' the store, even though I was working for the retail chain.
Big G
Frankfurter



Since: 21.8.03
From: the people who brought you Steel Magnolias....

Since last post: 31 days
Last activity: 1 day

#5 Posted on | Instant Rating: 6.77
If you approach it philosophically, I generally work for a company / employer for a period of time until I reach a point where I work at a place of employment for another period of time until I reach a point where I leave to go and work for somebody else.

And to select C - None of the above, when I was in the military we always used 'in', eg Where do you work? I'm in the Air Force.

Grammatically though, I have no idea.
Packman V2
Bratwurst



Since: 16.3.04
From: Albuquerque, NM

Since last post: 111 days
Last activity: 3 days

#6 Posted on | Instant Rating: 6.48
I usually say I work at *insert company here*.

I'd say I work at if I was trying to describe the location of where I worked. I work at the office on the north side of town.

(edited by Packman V2 on 21.1.10 2343)

---
Mike Zeidler
Pepperoni



Since: 27.6.02

Since last post: 1770 days
Last activity: 423 days

#7 Posted on | Instant Rating: 5.79
I work AT my particular station, but I work FOR my company. Generally I'll say "I work AT", but that's so the locals don't get confused.

It really all depends on how localized your company is. I'd say "I work AT [Hometown] Delivery Service" so that people could also use it as a landmark, but conversely I'd use "I work FOR FedEx", because the specific location doesn't matter.


---

"Tattoos are the mullets of the aughts." - Mike Naimark
AWArulz
Scrapple



Since: 28.1.02
From: Louisville, KY

Since last post: 71 days
Last activity: 5 days

#8 Posted on | Instant Rating: 4.63
I would normally say that I work for Johnson Controls, and that I am working in this or that town that week, since I am always traveling



---
We'll be back right after order has been restored here in the Omni Center.
That the universe was formed by a fortuitous concourse of atoms, I will no more believe than that the accidental jumbling of the alphabet would fall into a most ingenious treatise of philosophy - Swift
emma
Cherries > Peaches



Since: 1.8.02
From: Phoenix-ish

Since last post: 8 days
Last activity: 4 hours

#9 Posted on | Instant Rating: 8.43
Can't go by me either. I very specifically use option d : since I *do* consulting kinda stuff & am effectively self-employed. I work *with* a client.
samoflange
Lap cheong



Since: 22.2.04
From: Cambridge, MA

Since last post: 2070 days
Last activity: 2062 days

#10 Posted on | Instant Rating: 6.32
I'm in grad school at [university], I work under [my professor]. Going by the at/for designation, I think I'm closer to the 'for' frame of mind.


---

Lloyd: When I met Mary, I got that old fashioned romantic feeling, where I'd do anything to bone her.
Harry: That's a special feeling.
supersalvadoran
Sujuk



Since: 10.1.08
From: westbury, new york

Since last post: 1004 days
Last activity: 554 days

#11 Posted on | Instant Rating: 4.13
I always say I work for (company name), I work at (location). But I mainly say for because I like to emphasize the company name. Or at least I think that's what they would want us to do since it's a big brand name.
It also depends on whom I'm talking to and if I'm trying to impress them a little. If that's the case, I'll say 'for' and try to sound like a big shot by skimming the details of my real job, even though it's a regular everyday job. If it's just a simple conversation among friends or family and not a big deal to talk about, I'll say 'at'.

For full disclosure, I work for Marriott, but I work at the Long Island Marriott & Conference Center.


---
dunkndollaz
Banger
Back to Back Survivor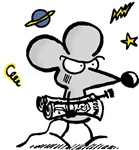 Since: 3.1.02
From: Northern NJ

Since last post: 146 days
Last activity: 88 days

#12 Posted on | Instant Rating: 2.26
I am working for the paycheck factory no matter where I am.


---

I think my kids are trying to kill me

Canard
Cotechino



Since: 25.7.05
From: England

Since last post: 952 days
Last activity: 141 days

#13 Posted on
I've actually used both variations in the past few months, but that's mainly due to my change in employment.

Before December, I told people "I work FOR HM Treasury", because I was employed by them. Now I say that "I work AT HM Treasury", because my job was outsourced to Fujitsu.

Now yes, I could say that I work FOR Fujitsu, but I don't and I think that might be because I don't really have any affinity to them yet - I'm essentially doing the same job in the same location, with 90% of the same colleagues, just different line managers and a different name on the pay check. Over time that will no doubt change as they bring in their way of working and I'll feel more an employee of them rather than an ex-employee of the Treasury, but for now I'll continue using "AT".