tricia
Bauerwurst



Since: 5.11.05

Since last post: 89 days
Last activity: 89 days

#1 Posted on | Instant Rating: 4.81
The Husband teases me; he says he is sick of watching the Food network all the time. He is right; it is far and away the channel I watch the most. I may even watch it more than Cartoon Network, and it may have edged out pro-wrestling [gasp!] in sheer volume of time wasted.

Alton Brown's "Good Eats". I even set my VCR to tape his show. I think I like this show because I consider it unique; the show tries to combine food history, science, and recipes. His cookbooks are the same way and are interesting reads. I also watch "Iron Chef", the older Japanese version and the newer American version, but just for entertainment value. I can't imagine trying to eat some of the creations that they make on those shows. [bleck!]

NOTE: If your favorite cooking show is not on Food Network, feel free to list it anyway. (If it is a public tv show for example.) I also realize that because this board has so many men, that this thread could turn into a Rachael Ray love-fest. I accept that.


---

tricia @@@:)
Promote this thread!
geemoney
Scrapple



Since: 26.1.03
From: Naples, FL

Since last post: 14 days
Last activity: 5 hours

#2 Posted on | Instant Rating: 5.49
The only time I watch the Food Network is for "Unwrapped" with Marc Summers. I love seeing how they make different foods.

As for cooking shows in general, whenver I was sick from school I'd always have to go to my grandma's, and I remember watching "Graham Kerr." I don't think he's on anymore though.


---

College, Sports and More!: Experience It




The Goon
Banger
Moderator



Since: 2.1.02
From: Calgary, Alberta, Canada

Since last post: 169 days
Last activity: 143 days

#3 Posted on | Instant Rating: 8.08
My Dad has been staying with me for the past few weeks and he is obsessed with the Food Network Canada, which has a bit of a different flavour (get it? ha ha) than the US version. His favourite host both for recipes and for checking out is Christine Cushing, and he has printed off many of her concoctions over the years.

He's also a fan of Chef at Home. I have to admit, that guy has the best kitchen I've ever seen.

I'm not a big fan of the network-in fact, I usually get upset when I see someone watching the channel at the gym. That being said, I sure have learned a lot second-hand just from the old man watching the last little while.
SchippeWreck
Banger



Since: 26.3.03
From: Glendale, CA

Since last post: 336 days
Last activity: 21 days

#4 Posted on | Instant Rating: 7.26
I could easily sway it toward a Giada de Laurentiis love-fest, if you'd like.

Food Network is our default channel. Just about everything I cook has been on the channel at one point. My favorite shows are Everyday Italian, 30 Minute Meals, and Paula's Home Cooking. I'm also really liking the new guys on Party Line.




---

My mom says sigs are bad for you.
drjayphd
Scrapple
Moderator



Since: 22.4.02
From: Outside of Boston

Since last post: 9 days
Last activity: 1 day


ICQ:
#5 Posted on | Instant Rating: 7.16
You wanted the best, you got... Out of Context Quote of the Week.
"Because personally if I was being choked by Ric Flair, my personal reaction would be well, "Glrrrrkkk, can't breathe" but after that... "Man, I'm being choked out by Ric Flair, this is so cool." and then some more "Gllllrrrrk, can't breathe."" (Llakor)


---
My father's been known to watch that channel to the point of abuse, so I'm kind of prejudiced. But I'll watch anything involving the following:

* Alton Brown
* Jaime Oliver
* Iron Chef

Giada de Laurentiis's head freaks me out, and Rachael Ray needs to learn that some things, such as extra virgin olive oil, MUST NEVER be made into acronyms. But Good Eats is a cooking show I not just tolerate, but love. It's his approach, really.


---
JayJayDean
Scrapple



Since: 2.1.02
From: Seattle, WA

Since last post: 820 days
Last activity: 398 days

#6 Posted on | Instant Rating: 6.59
Allow me to cast a vote for Emeril, and I'll also watch Jamie Oliver. I can't stand Rachael Ray, though.


---

"You know what you need?
Some new quotes in your sig.
Yeah, I said it." -- DJFrostyFreeze


Lise
Mrs. Guru



Since: 11.12.01

Since last post: 926 days
Last activity: 699 days

#7 Posted on | Instant Rating: 9.38
Rachel Ray, Good Eats, both Iron Chefs, not much else any more... I used to leave it on when I was cleaning, or studying all the time cause it doesn't require a lot of brain power and you learn a lot of tips just leaving it on.
Zeruel
Thirty Millionth Hit
Moderator



Since: 2.1.02
From: The Silver Spring in the Land of Mary.

Since last post: 342 days
Last activity: 284 days

#8 Posted on | Instant Rating: 4.05
Originally posted by Lise

---

Rachel Ray, Good Eats, both Iron Chefs, not much else any more...

---


Yeah, what you said. I LOVE Good Eats. I have made Alton's Tomato sauce and it ROCKS. Who knew it would be so easy to make sauce. Season tomatoes, bake, strain, reduce in red wine.




---

"You want to tempt the wrath of the whatever from high atop the thing?" --Toby, West Wing
pieman
As young as
he feels



Since: 11.12.01
From: China, Maine

Since last post: 1 day
Last activity: 12 hours


ICQ:
#9 Posted on | Instant Rating: 7.84

Alton Brown is the Cooking God.


---
Gabba gabba hey!
Oliver
Scrapple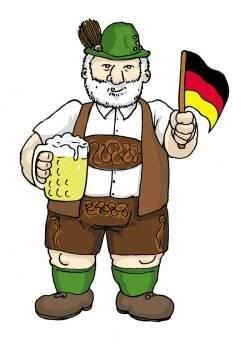 Since: 20.6.02

Since last post: 1150 days
Last activity: 1144 days

#10 Posted on | Instant Rating: 4.06
I like Rachael Ray; but I never like Emerill. He just irks me.


---

StaggerLee
Scrapple



Since: 3.10.02
From: Right side of the tracks

Since last post: 3 days
Last activity: 10 hours

#11 Posted on | Instant Rating: 2.39
Emeril makes me want to punch my TV.

I like any of the cooking competition (chocolate comp, cake comp, etc) that they show.

Iron Chef (original) is awesome, the American version isnt so special though.

That Rachel Ray can keep me glued to the set for hours.

And, that other chick, the every day Italian one. I wouldnt eat anything she makes, but watching her more than makes up for it.

(edited by StaggerLee on 3.12.05 0726)
Matt Tracker
Scrapple



Since: 8.5.03
From: North Carolina

Since last post: 10 hours
Last activity: 10 hours

#12 Posted on | Instant Rating: 6.05
Iron Chef and Good Eats are mandatory viewing. They trump virtually anything else that might be on at that time. Bobby Flay's performance on the first New York Iron Chef battle soured me from ever watching his shows, and I'll only watch him on Iron Chef America if the challenger/mystery ingredient is interesting.

I'll watch Emeril Live if I need primetime background noise. This wasn't a problem until USA stopped showing L&O:SVU at 8 p.m.


---

"To be the man, you gotta beat demands." -- The Lovely Mrs. Tracker
Shem the Penman
Toulouse



Since: 16.1.02
From: The Off-Center of the Universe (aka Philadelphia)

Since last post: 1543 days
Last activity: 1342 days

#13 Posted on | Instant Rating: 6.74
Mrs. Shem watches a ton of FN, and I'll occasionally watch it with her. The only thing I really make time for, though, is Good Eats. Besides Alton, she seems to favor Giada, Paula Deen, Rachael Ray (who I agree is incredibly annoying), and Ina Garten. At least she doesn't watch Emeril.


---

"I don't think anyone anticipated the breach of the levees." -- George W. Bush, Good Morning America, September 1, 2005
orangeman
Salami



Since: 21.8.04
From: ...that would be telling

Since last post: 4327 days
Last activity: 4273 days

#14 Posted on | Instant Rating: 5.54
I'll watch Everyday Italian. Doesn't matter what Giada's making, just a few minutes of the show will improve my mood. She does have a lot of forehead but I can live with it.

Other than that, I watch the original Iron Chef.


---
Guru Zim
SQL Dejection
Administrator



Since: 9.12.01
From: Bay City, OR

Since last post: 16 days
Last activity: 16 hours


ICQ:
#15 Posted on | Instant Rating: 8.81
The coolest guy you wish you knew but didn't you don't know.

http://www.thecookingguy.com/index.php

Ok, so he's not the "coolest" guy in the traditional sense, but I wish he was my neighbor.

I miss his show.


---

Ignorance is bliss for you, hell for me.
MedallaGuy
Head cheese



Since: 12.1.02
From: San Juan, Puerto Rico

Since last post: 1816 days
Last activity: 85 days

#16 Posted on | Instant Rating: 5.00
Joining in the AB love of course, there is no more entertaing nor educational program than his. I love watching or tivoingnthe 4am EST block, shows like the Food Hunter, Date Plate, Wolfgang Class, Jaimie...they are great TV. I also have a Season Pass for Surreal Gourmet but it seems that program is gone from the FN schedule. I also miss Ming Tsai's East meets West way to much, at least he defeated Bobby in ICA, karma ain't it a bitch.


---

The Original Carlito
AWArulz
Scrapple



Since: 28.1.02
From: Louisville, KY

Since last post: 10 days
Last activity: 3 days

#17 Posted on | Instant Rating: 7.28
To answer the question - No. When it happens to be on because one of womyn in my house needs to watch it, I repair to the other TV or some other pursuit.


---

We'll be back right after order has been restored here in the Omni Center.
StaggerLee
Scrapple



Since: 3.10.02
From: Right side of the tracks

Since last post: 3 days
Last activity: 10 hours

#18 Posted on | Instant Rating: 2.39
Am I the ONLY one who finds Alton Brown incredibly annoying? He is the main reason I hate Iron Chef America. Although I did see an episode where he was asking the challenger what that strange green liquid in the squirt bottle was, and the challenger replied dryly "Thats soap Alton, its essential in 21st century kitchens".
ekedolphin
Scrapple



Since: 12.1.02
From: Indianapolis, IN; now residing in Suffolk, VA

Since last post: 19 days
Last activity: 7 hours

#19 Posted on | Instant Rating: 2.29
My mother watches Food Network (or The History Channel, HGTV or another one of the educational stations) practically 24/7, it seems. She's found some pretty good recipes on Food Network, actually. But the only Food Network show that I can stomach (no pun intended) is "Good Eats"-- which I think is just a great, great show.
---
"You talk tough and you get so intense that you almost make sense, and that's what scares me the most."
--"Cold War" (from Kilroy Was Here), Styx
Four-Time W of the Day (5/27/02; 7/3/02; 7/30/04; 8/28/04)
The Only Five-Time (and Last) N.E.W. World Heavyweight Champion
Certified RFMC Member-- Ask To See My Credentials!
haz
Landjager



Since: 2.1.02
From: Whitby, Ontario, Canada

Since last post: 1351 days
Last activity: 15 days

#20 Posted on | Instant Rating: 5.05
Actually, it's funny. My wife actually hates watching it and it pisses her off when she walks in and I am sitting there watching it, especially Iron Chef.

Being the Canadian version, some of the shows may differ...

I like watching both versions of Iron Chef, Chef at Home and Chef at Large are pretty cool, and also Restaurant Makeover.

Used to watch A Cooks Tour with Tony Bourdain. Interesting food from all over the world. Not stuff I would ever eat probably, but a neat tour of the world. It is not on anymore, as best as I can tell...


---

Where the wild are strong, and the strong are the darkest ones, you're the Darkest One.
Pages: 1 2 3 Next