tricia
Bauerwurst



Since: 5.11.05

Since last post: 118 days
Last activity: 118 days

#1 Posted on | Instant Rating: 5.50
Well I an an adoptee, so the questions should be pretty obvious. My adoptive parents got me when I was ten months old. So I would like to know what happened before that. I am kinda scared though, it may be like opening Pandora's box, and finding out a lot of things I wish I didn't know. I also want to know who gave me "fatness", hypertension and my obsession with pro-wrestling.

p.s. Your responses to this question don't have to be as serious as mine.


---

tricia @@@:)
Promote this thread!
rinberg
Boudin rouge



Since: 30.1.02
From: South Georgia

Since last post: 2326 days
Last activity: 373 days

#2 Posted on | Instant Rating: 4.00
Do I have what it takes to raise good kids?

I wonder about this question all the time. I can be grumpy sometimes and I'm always concerned that I'll be too harsh on them. But when I look at the parents around me, I usually think that they aren't strict enough. That's just one of the million facets to this question. I don't even think I could specify every thing I mean by this question.

Willikers. Feeling inadequate are we, mr. rinberg?

FYI, I have 4 kids, ages: 4mo, 3yr, 5yr, & 7yr. I won't know the answer to this question for at least 20 years.... ~8>)


---

The question of whether computers can think is like the question of whether submarines can swim.
-Edsgar Dijkstra
AWArulz
Scrapple



Since: 28.1.02
From: Louisville, KY

Since last post: 39 days
Last activity: 22 hours

#3 Posted on | Instant Rating: 7.28
How am I going to face death is my question. My Granddad, Grandmom and Mother all died of cancer and it was intense for all of them. Can I face that (it's probably about 80% that it will be my fate also) with the courage they did.

Yes - that's mine. I know where I am going afterward, but the journey seems rough.


---

We'll be back right after order has been restored here in the Omni Center.
Dexley's Midnight Jogger
Pepperoni
Moderator



Since: 10.10.02
From: New Hampshire

Since last post: 1571 days
Last activity: 1485 days

#4 Posted on | Instant Rating: 8.72
Will I be able to live comfortably after I retire?

For several years now, I work between 12 - 20 hours a week in overtime or second jobs to try to save up money and pay off bills. I'm paranoid about having to work until age 70 to stay afloat. My current job has a great retirement plan, and I believe I will stay with this company for the next twenty years at least. My wife has a pension as well, but I still am worried.
DrDirt
Banger



Since: 8.10.03
From: flyover country

Since last post: 210 days
Last activity: 112 days

#5 Posted on | Instant Rating: 7.35
Does anything I do make a diference and the world just a little bit better? Church, 4-H, Lions Club, etc. Have I positively affected the lives of those around me or been spinning my wheels?

That and will I live to see the Indians win the World Series?

(edited by DrDirt on 14.11.05 1230)

---

Perception is reality
Crimedog
Boerewors



Since: 28.3.02
From: Ohio

Since last post: 4018 days
Last activity: 4009 days

#6 Posted on | Instant Rating: 0.00
Originally posted by DrDirt

---

That and will I live to see the Indians win the World Series?

(edited by DrDirt on 14.11.05 1230)

---


No.
Kevintripod
Banger



Since: 11.5.03
From: Mount Pleasant, Pa.

Since last post: 2 days
Last activity: 3 hours

#7 Posted on | Instant Rating: 4.67
Could I have somehow prevented this girl that I once knew from committing suicide.


---

"Oh it's on like Donkey Kong !!!" - Stifler, American Wedding
Nag
Landjager



Since: 10.1.03
From: Enter your city here

Since last post: 3485 days
Last activity: 1541 days

#8 Posted on | Instant Rating: 3.00
Originally posted by Crimedog

---

Originally posted by DrDirt

---

That and will I live to see the Indians win the World Series?

(edited by DrDirt on 14.11.05 1230)

---



No.

---


Shut Up!!!! At least let me pretend I'll die a happy man!

Mine involves a piece of jewelry, an upcoming Holiday, and a yes/no answer. Don't know if I want to do it or not.




dwaters
Bierwurst



Since: 16.10.02
From: Connecticut

Since last post: 24 days
Last activity: 4 hours

#9 Posted on | Instant Rating: 5.00
I always wondered how close I've been to celebrities without knowing it. You know, in airports, on trains, at malls and parks. Yeah, it's weird.

I'd also like to know about a car accident I was in where our car was bumped by a tractor trailer truck, spun around, and pushed down the highway sideways. My wife and I pretty much walked away from a totalled Nissan Altima with a couple scrapes.
I often wonder what that was all about. Was it random and we were lucky or being taught some grand cosmic lesson about appreciating our lives?
I would love to be able to see what it looked like to the other cars on the road that day.


dunkndollaz
Banger
Back to Back Survivor



Since: 3.1.02
From: Northern NJ

Since last post: 65 days
Last activity: 5 days

#10 Posted on | Instant Rating: 7.22
Who would I be now and where would I be now if I hadn't let drugs & alcohol take over my life so completely back in 1987 and would I be as happy with myself and what I have accomplished as I am today ?

It's a great question to ponder while driving but one that I would ultimately never really want to be answered....

(edited by dunkndollaz on 15.11.05 1431)

---

3 days in Vegas and I feel old......
Java
Head cheese



Since: 2.1.02
From: Chandler, AZ

Since last post: 49 days
Last activity: 2 days

#11 Posted on | Instant Rating: 7.00
Have I done a good enough job as a father to my 3 kids that they will be successful in life? Of course I hope to live and see this happen, but it is something I try to remember whenever I don't think I have time to do something with them, etc., and it makes me take the time.
Alex
Lap cheong



Since: 24.2.02

Since last post: 331 days
Last activity: 5 days

#12 Posted on
Is there any point to my life?


---

signature
Torchslasher
Knackwurst



Since: 17.1.02
From: New F'n Jersey

Since last post: 73 days
Last activity: 72 days

#13 Posted on | Instant Rating: 5.75
Will I ever get off my ass and have the motivation to really try and get a good job and a house and all those other things I want, but am again too lazy to really work hard on?

Heh, I said "hard on." Whoops, guess I know the answer to this one.


---

Click Here (czwfans.com)

For all your CZW and Nickels Trivia information.


"Look guys, it's 'Lake Man!' Hope you can fit into our NARROW office, Mr. Big Lake" --MST3K The Collection V. 7
Mr. Boffo
Scrapple



Since: 24.3.02
From: Oshkosh, WI

Since last post: 1760 days
Last activity: 1721 days

#14 Posted on | Instant Rating: 5.12
I'm looking for half as much as you are Tricia. I don't know who my father is. Or rather, I guess I have a name, but that's about all. I sent out letters to every person in the US I could find with his name. I got nearly all of them back, but not the one I was looking for. And sometimes I imagine that a letter got to him, but he decided not to return it. I've heard several stories like that, where people find one parent or another and they want nothing to do with them. I don't know if I could deal with that. I alternate between periods where I really want to find him, to periods where I hate him and don't care if I ever hear from him. And I'm afraid it's something that's going to have to be resolved at some point.

Also, I wonder if I'll be able to keep losing weight. I'm on the end of one month of dieting (the Weight Watcher's Flexible Points plan, if anyone cares). The funny thing is that I don't know what I weighed when I started. But I know after the 1st week I was at 283, and since then I'm down to 267. And it hasn't been too hard. But still, I wonder if I'll be able to continue to lose weight, or if it will just kind of stabilize soon.

Getting into all my neuroses and insecurities would take far too much time. Let's just say those are the main two.


---

In the real world, WWE believes that no matter what our race, religious creed or ethnic background in America, we all share the common bond of being Americans. American-Arabs are a part of the fabric of America, and they should be embraced by all of us.
ICEMAN
Landjager



Since: 23.5.02
From: Nashville,TN

Since last post: 3184 days
Last activity: 2873 days

#15 Posted on | Instant Rating: 4.19
Originally posted by Mack Salmon

---

Is there any point to my life?

---



Seconded.


---
Lise
Mrs. Guru



Since: 11.12.01

Since last post: 955 days
Last activity: 727 days

#16 Posted on | Instant Rating: 9.38
When will the drama of others truly cease to affect me, and will I still like myself if that ever happens or will it mean I've finally gone a bit psychotic and truly apathetic?
JoshMann
Andouille



Since: 17.11.03
From: Tallahassee, FL

Since last post: 3601 days
Last activity: 3598 days

#17 Posted on | Instant Rating: 8.12
-When do I feel like I'm not just playing grown-up anymore and actually consider myself one?

Basically it's the sense that even though I'm 30, have a grown-up career and absolutely self-sufficient, there are some days where I still feel like an wide-eyed 17-year-old. The fact that I don't look that much older than I did 13 years ago doesn't help, either.

Put it this way: being called "Mr. Mann" is still a bit weird to me. To me, that's either my dad or my grandfather.



(edited by Blanket Jackson on 16.11.05 1119)

---

"He's too much of gentleman to assume that the lady he is with would have a disease and he's man enough to raise any offspring that should arise. HE IS AL WILSON."[-DEAN~, 7/22/05]
dMp
Knackwurst



Since: 4.1.02
From: The Hague, Netherlands (Europe)

Since last post: 20 hours
Last activity: 6 min.

#18 Posted on | Instant Rating: 6.00
I don't have a set plan for life, I just move through it.
Career changes (for the better) just seem to happen, I don't work towards anything.
I have a good life, get to do the things I like to do.

Sometimes I wonder if my life would be different if I had set a plan for myself and tried it that way. Would I still be where I am today or would I actually be off worse?
And then I wonder if the good things that do happen are the result of me subconsciously having goals and working towards things or if they really are just falling in my path.

The other big question is 'Would I be better off if I had gotten together with "the one that got away" and who I still care about?'



---

*sigh* Why bother?
Shem the Penman
Toulouse



Since: 16.1.02
From: The Off-Center of the Universe (aka Philadelphia)

Since last post: 1572 days
Last activity: 1370 days

#19 Posted on | Instant Rating: 7.11
Am I ever going to get something published?


---

"I don't think anyone anticipated the breach of the levees." -- George W. Bush, Good Morning America, September 1, 2005
Oliver
Scrapple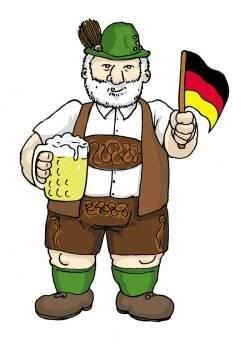 Since: 20.6.02

Since last post: 1179 days
Last activity: 1173 days

#20 Posted on | Instant Rating: 4.05
Have I made an impact in my life?


---

Pages: 1 2 Next