shinstrife
Boudin rouge



Since: 5.10.02

Since last post: 814 days
Last activity: 4 days

#1 Posted on
I'm not quite sure if this would go on this area of the boards but I'll give it a shot.

I'm an e-fedder(an e-fedder is a free form roleplayer who plays in mock wrestling federations) and I wondered if anyone else on the boards happen to be in one themselves.

Just curios and all


---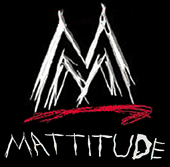 BrewGuy MFer #1!
Promote this thread!
Smackfiend
Mettwurst



Since: 11.11.02

Since last post: 4973 days
Last activity: 4775 days

#2 Posted on
A few years ago I was a member of one, an old friend of mine runs a website (www.geeksoft.net) that hosts e-feds as well as his simulator you can download.
Y2Disco
Mettwurst



Since: 2.1.02
From: Pennsburg, PA

Since last post: 5122 days
Last activity: 4875 days

#3 Posted on
I always wanted Yahoo or a similiar host to develop a fantasy pro-wrestling thing like fantasy football.
But since the wrestling boom has basically disappeared (I stopped watching a few months ago), there's a fat chance that'll ever happen.
Or that'd I actually participate.
MollyFan2K2
Blutwurst



Since: 26.6.02
From: Ware, MA

Since last post: 4026 days
Last activity: 3972 days

#4 Posted on
Yes, at least I used to be.

I was fairly good at it too. I remember in one I was Jericho and got into a relationship with Spice (of Nitro Girls fame) and won the IC Title in my first match. I believe I went on to fued with Goldberg and helped out Spice against Lita.

In the other I was Crash Holly and won the Hardcore Title in my first match. I fueded with Disco Inferno, of all people, and eventually dropped the title to him.

I kinda phased out of them though, although I'm thinking of joining up with another.


---

A shark on whiskey is mighty risky, a shark on beer is a beer engineer.

Shem the Penman
Toulouse



Since: 16.1.02
From: The Off-Center of the Universe (aka Philadelphia)

Since last post: 1574 days
Last activity: 1373 days

#5 Posted on
Used to. The problem is, few people have the time to run a rules-based fed, and I dislike the "roleplay to win" system, so there isn't much out there that interests me.


---

"next to of course god america i
love you land of the pilgrims' and so forth oh
say can you see by the dawn's early my
country tis of centuries come and go
and are no more what of it we should worry
in every language even deafanddumb
thy sons acclaim your glorious name by gorry
by jingo by gee by gosh by gum
why talk of beauty what could be more beaut-
iful than these heroic happy dead
who rushed like lions to the roaring slaughter
they did not stop to think they died instead
then shall the voice of liberty be mute?"

He spoke. And drank rapidly a glass of water
drjayphd
Scrapple
Moderator



Since: 22.4.02
From: Outside of Boston

Since last post: 40 days
Last activity: 1 day


ICQ:
#6 Posted on
Used to be one, as well. I was only in the NYSWF, which honestly wasn't really all that well known for quality. One notable angle featured the owner's character (a 6'6" CRUISERWEIGHT) killing off another character. I was originally a knockoff of Tuxedo Kamen, brought in Goku, and... uhm... dropped the anime characters. They became Darien Mamori and Simon Kisai... two Japanese hardcore wrestlers who loved NYC. Then they picked up a lesbian manager (that never went anywhere, other than "she wasn't attracted to guys"), finally retiring after minor success. Later, I brought in Jay Merton, who was rebelling against his trainers... the aforementioned Hardcore All-Stars. He eventually teamed up with someone else, and the two had a pretty good dork angle going (they'd watch tapes of old game shows, like "Press Your Luck", for starters) before I finally quit out of boredom. Their standards of roleplaying bored the hell out of me... I'm not the kind of person to write 30-minute promos. Shut up and wrestle, ya know.
Slight philosophical differences, despite my biggest contribution to the fed: I did an audio roleplay. And then, when the owner was talking about it on a fellow member's online radio show, they misattributed it to the OTHER Asian tag team in the fed (who the All-Stars were aligned with). -_-

So, uhm... yeeeaaaaaaaah.


EDIT: (cackle)

They're still around?!

(edited by drjayphd on 7.3.03 0007)

---

Today's Out-Of-Context Quote, Courtesy of Bullitt:

"NOTHING'S funnier than midget porn."
ekedolphin
Scrapple



Since: 12.1.02
From: Indianapolis, IN; now residing in Suffolk, VA

Since last post: 5 days
Last activity: 1 hour

#7 Posted on | Instant Rating: 4.52
I've e-wrestled in New Era Wrestling (NEW), Extreme Online Championship Wrestling (EOCW), Extremely Hardcore Wrestling (EHW), and the Internet World Championship Wrestling Federation (IWCWF), among others.
As "Blue Inferno" Steve Grant, I've won 36 titles overall including seven World Heavyweight Championships (four in NEW, two in EOCW and one in the IWCWF). I've won Intercontinental Titles, International Titles, United States Heavyweight Titles, a shitload of Tag Team Titles, tournament titles, you name it. Haven't won any women's or cruiserweight titles as BISG, of course (Grant's 6'9", 295).
BISG is also a member of the NEW and EOCW Halls of Fame.
I've also won titles with other characters such as "The Tiger" Brian Grant, Doomsday the Destructor and "The Warrior" Nick Wolf.
---
"Once word's gone out that a pirate's gone soft, people begin to disobey you, and then it's nothing but work, work, work, all the time!"
--Westley, The Princess Bride
Two-Time, Two-Time Randomly Selected Wiener of the Day, 5/27/02 and 7/3/02
Certified RFMC Member-- Ask To See My Credentials!
DarkRenegade
Bockwurst



Since: 19.5.02
From: YOUR MOTHER!

Since last post: 4063 days
Last activity: 1823 days

#8 Posted on
Renegade,Mistress of Darkness says:


I was in one for quite awhile, known as Dark Renegade or Renegade Raine. I was pretty much like Lord of Darkness Undertaker...as a female. And for some reason, pretty much everyone (heel and face) attacked me in their rp's...so I just attacked back...and did it good. But my high point in the fed was when some dumbass who pretty much copied my gimmick tried to get me on his team. I refused (the dude did like two sentence rps!) and he beat me up and forced me to kiss him. To get revenge, the next rp I wrote I pretty much beat the shit out of him and carved "Jackass" on his back with a piece of a mirror I bashed his head into. Then I won a match against him in a loser wears a tutu for ring attire for life match. Then the guy was so embarassed that he quit the fed!

But sadly, lots of people copied my gimmick, so I tried a suicidal, depressed person gimmick, but it wasn't nearly as good as my original. And since I don't have internet at home, I don't have time to RP there anymore.


---

Your ego has just been *CRUSHED* Courtesy of The Renegade


MMPS Member

Visit Jyle.com...it's good for you!




Quezzy
Scrapple



Since: 6.1.02
From: Pittsburgh, PA

Since last post: 8 days
Last activity: 1 day

#9 Posted on
I did e-wrestling for a loooong time mostly using my character Quezzy (hence my user name). His gimmick was that he believed he was a super hero (and yes i did use this before the Hurricane) every week he would dress as a different superhero etc.

I took a long break after that but now i've recently returned using a characted called "The Award Winning" Vic Torre. He's basically a guy who is obsessed with winning any and all awards and accomplishments possible. Some of his greatest accomplishments are winning the 1996 Heisman Trophy (although he actually stole it and scratched the real winner's name off), winning an award for the best pumpkin pie in the state of Mississippi and being in the Guinness Book of World Record for eating the most scorpions.


---

Lance's Response:

THAT IS AWESOME!
KingKyle
Pinkelwurst



Since: 24.4.02
From: Illinois

Since last post: 4546 days
Last activity: 4543 days


ICQ:
#10 Posted on
I ewrestled for a very long time, under the names of "Owen Justice" and "Evan Korley".

Was moderately succesful, was usually apart of the "roleplay to win" feds, where a person roleplays than the owner/staff of the website write the cards. Winners based on better roleplay.

Once the roleplays grew to be 200-300k in size in notepad, I decided it's time to stop. Plus, it was starting to become more of a chore rather than an enjoyable experience.

But otherwise, much fun. :)


---

There are 10 types of people in this world. Those who know binary, and those who don't.
Freeway
Scrapple



Since: 3.1.02
From: Calgary

Since last post: 1616 days
Last activity: 1303 days

#11 Posted on | Instant Rating: 5.96
I wrestled online from 1999 to 2002, all as Freeway, mostling in the Superior Wrestling Federation. Right now, I am helping run the fed, too. www.superior-wrestling.com. It was fun. I like the roleplay to win rule, that way you get committed guys as your champions instead of one week wonders.

Still, it was a lot of fun. After all, I was a 13-time heavyweight champion of the world. Whoo!

f420


---

The Chase Is On:
8th: Oilers [28-23-8-8] 72pts; 15 games left
14th: Flames [21-31-10-4] 56pts; 16 games left
Flames must win 7 more games than the Oilers do to make playoffs
Any combination of 8 Oilers wins or Flames losses eliminates them from the playoffs
shinstrife
Boudin rouge



Since: 5.10.02

Since last post: 814 days
Last activity: 4 days

#12 Posted on
cool.

I first got into e-fedding in September of last year. I wrestled in UWA with Hugo Marinez II,a luchadore who was the "santa fe snake" and was an X-Division champion.

Currently I help with match writing and play Logan Treasure in TWF. http://angelfire.com/extreme3/twfwrestling/main.html

Thing is thought I'm aiding the tag ranks with a team Logan's Managing which will hopefully lead to me maybe holding a tag title with them and aiding my singles return with Logan by bonafying him as heel.


---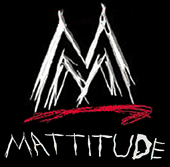 BrewGuy MFer #1!
SamRulezTheWorld
Linguica



Since: 2.3.03

Since last post: 4909 days
Last activity: 3984 days

#13 Posted on
I used to e-fed up until about a year ago, when I just kinda got tired of dealing with the idiots that infest most smaller feds. I was in the Dream Wrestling Federation for a while, and I know a guy in the fWo. I've got some ideas for an e-fedding concept where the fed is run more like a real life promotion, and people visit the site to follow the happenings as opposed to interacting representing wrestlers. I could go more into my ideas, but I doubt anyone wants to hear about it, heh.

Smackfiend: You know the guy who runs Geeksoft? That's awesome! I've been visiting that site on and off for about 2 and a half years, great stuff going on there. Small world, huh? :)
YAKUZAKICK91
Cotto



Since: 8.3.03
From: San Jose California

Since last post: 5472 days
Last activity: 5446 days

#14 Posted on
Anyone have anymore links to efeds?

I have been in a lot of efeds mostly for over 3 months and i dont mind working on the efed, so if you need help im your man. Anyways I was in a efed called Schulz Championship Wrestling. It was pretty cool but I lost the link.
lmo911
Italian



Since: 2.1.02
From: A ways past Parts Unknown and to the left of Dudleyville

Since last post: 4845 days
Last activity: 2594 days

#15 Posted on | Instant Rating: 4.06
I used to e-fed for a pretty decent stretch. I focused on the RP feds, never liked the ones run by a simulator. My main character was "The Man They Called L-MO." I did fairly well, but after a while it just got boring. Started to become more of a chore than a game.

Over all it was a great experience. I've taken several writing courses and e-fedding helped me "find my voice" more than anything. A good exercise in writing dialog as well.


---

Nothing is better than X-pac!

It's all in the inflection...
Brian P. Dermody
Liverwurst
Moderator



Since: 20.9.02
From: New York, NY

Since last post: 2248 days
Last activity: 1670 days

#16 Posted on
http://members.tripod.com/~AICW/main.html

http://www.geocities.com/Colosseum/Stadium/9247/

This was the best ever.

I mean, it closed down in '99, and I've never seen a fed come close to touching it for quality and fairness. I played Vic Garibaldi, who was Heyman-esque in terms of charcter development, and as a result carries the International title longer than anyone else in the organization.

Yeah, I ruled.


---
Modern Humorist
JST
Toulouse



Since: 20.1.02
From: Quebec City, CAN

Since last post: 104 days
Last activity: 4 days

#17 Posted on
Used to. Now I'm either bored with it or I lost my "will to perform".

Lately I've been in the SWF, over at the Smartmarks forum (website here: http://swf.theleafnode.org/ )

Great concept. Rather than "roleplay to win", both match participants write their own match, within a respected word limit (varies from 3500 to 7000) and then the match is sent to a neutral judge (called 'marker') whom reads both matches carefully and chooses a winner. On show day, all the winning matches are posted, as well as a few promos and angles.

Anyone considering joining, give this one a try. Link above.

(edited by Tod deKindes on 11.3.03 0249)

---

Knowing the circumstances, I don't think Mr. Rogers threatening a laundromat attendant with a gun is appropriate anymore. So you get this instead.
Oliver
Scrapple



Since: 20.6.02

Since last post: 1181 days
Last activity: 1175 days

#18 Posted on
I used to be a part of numerous e-feds. My old aliases used to be Mr. Nice Guy and "Road Kill" Kruetzmann in the NPWA, Stevie "Power" Kay in the NPW, and S. Oliver Studd in my old e-league, ELW. In fact, I'm getting the old ELW up and running in the near future, so if anyone's really interested in getting involved...let me know.

--Steven--


---

Professional wrestling is the only sport where participants are just thrown right into the audience, and no one in the crowd thinks anything unusual is happening. If you're watching a golf tournament and Jack Nicklaus goes flying over your head--first of all, I would say you're watching a very competitive sport. -- Jerry Seinfeld
Animal_Magnatism
Loukanika



Since: 17.3.03
From: Lost in Space

Since last post: 5537 days
Last activity: 5203 days

#19 Posted on
Did you say e-fed? I used to be apart of one UPW. No, not the real fed in California. It was a really great e-fed where we used real characters. From what I've heard, the guys who ran it are starting up a new e-fed called CSWF (Cyber-Space Wrestling Federation) where we get to use our own created guys. I don't have any web pages yet, but when I do, I'll be sure to let everyone know. From what I hear, it's going to be the next big e-fed phenomenon.


---

All the ladies want me. All the guys want to be me, especially you, the fat kid in the front row.
J. Kyle
Banger



Since: 21.2.02
From: The Land of Aloha

Since last post: 1 day
Last activity: 1 day

#20 Posted on | Instant Rating: 4.56
X-E's co-Worst Poster of all time!
Jkyle.com says:
Originally posted by YAKUZAKICK91

---

Anyone have anymore links to efeds?

---
TXW it's where I used to do it, before my E-tirement.

Give Tim and pals a look, they've been around forever and are struggling a bit. Plus Tim has the funniest explanation for choosing a domain EVER.


---
11/04/02 Bastard of the DayLance Storm likes Frailty too! So go watch it.
I have to wait till Sunday to see Angel. If you don't, I hate you.
Pages: 1 2 Next