LionJeetSingh
Chourico



Since: 3.3.03

Since last post: 4612 days
Last activity: 4439 days

#1 Posted on | Instant Rating: 0.84
The last live wrestling event I attended was SummerSlam last Sunday, before that it was Wrestlemania 18. Both times, the crowd behaved in a manner that didn't coincide with the angles/storylines at the time. Faces were cheered, heels were booed.

This reminded me of a unique concept that the WWF was trying back in 1997. At the time, Bret Hart and the Hart Foundation were the top heels of the fed, yet were viewed as the biggest faces when in Canada. Shawn Michaels, Steve Austin, and the Patriot were faces in the United States but seen as heels in Canada. The difference here was that all this was fully acknowledged on television. The best example of this was Jerry Lawler constantly siding with the Hart's most of the time, but during the Canadian Stampede PPV, went back to his anti-Hart views.

I was thinking that such a territorial system might actually be effective in terms of booking. This would give angles a legitimate "home field advantage" element to them. Realism definately comes into play here as the average fan could relate it with a professional sports rivalry like the Yankees/Redsox. Wrestler X could be a huge face in one town but a heel in another and the announcers could play up to it when hyping the next PPV.

Your thoughts?




---

Vut Joo Talkin?
Promote this thread!
Big Bad
Scrapple



Since: 4.1.02
From: Dorchester, Ontario

Since last post: 5 days
Last activity: 7 hours

#2 Posted on | Instant Rating: 5.66
I'm not sure that Vince would ever want to give up his vaunted ability to 'influence' the fan's minds about a guy. For all of WWE's talk about listening to what the fans want, it's mostly hogwash.


---
Freeway
Scrapple



Since: 3.1.02
From: Calgary

Since last post: 1612 days
Last activity: 1299 days

#3 Posted on | Instant Rating: 6.33
I can't speak for the rest of the country, but in Western Canada heels & faces are usually heels & faces...unless they're Canadian. For instance, Benoit, Jericho & Lance Storm will always get huge cheers due to their affiliation with the Hart Family. Edge, Christian & Trish get similar cheers, unless they're aligned against one of the aforementioned three. Then, it's based on respect & wrestling ability. Hence, Flair & Foley always get huge cheers. Same with The Rock. And Randy Orton came to Calgary for RAW the night after beating Foley clean at Backlash and got a huge respect cheer.

It's not so much "F*ck you guys, we're cheering who we want". It's more along the lines of "F*ck you guys, we're cheering for who deserves it."


---

CALGARY FLAMES: Your 2004 Western Conference Champions
DVDs I Own
ekedolphin
Scrapple



Since: 12.1.02
From: Indianapolis, IN; now residing in Suffolk, VA

Since last post: 1 day
Last activity: 12 hours

#4 Posted on | Instant Rating: 4.52
Slightly off-topic, but wow, Lion, you were at WrestleMania X-8? What was
that
like, seeing The Rock take on Hogan? That was one of the most memorable events ever, in my book.
Interesting take, by the way, about the method by which Canadians cheer for their favorite wrestlers. How would you say that differentiates from the way Americans do it? (Be nice! LOL...)
(edited by ekedolphin on 19.8.04 0152)
---
"Nobody enjoys a good time more than I do, but this business of yours is as legitimate as a three-legged donkey-- which of course is illegitimate because as we all know, donkeys have four legs."
--Lance Storm, WWF RAW, 1/21/02
Two-Time Wiener of the Day (5/27/02; 7/3/02)
Certified RFMC Member-- Ask To See My Credentials!
HMD
Andouille



Since: 8.6.02
From: Canada

Since last post: 404 days
Last activity: 404 days

#5 Posted on | Instant Rating: 5.33
I know ya didn't ask me, Eke, but I was there too and lemme tell ya, it was something. I've never been a part of any event that seemed as epic as that match, and TV just doesn't translate it. I don't think a single person was sitting down during that match, and while you hear commentators say that all the time as a cliche, I'm being totally serious. It was 68, 000 however many people, no one sitting, hanging on everything they did.

I don't think anyone who ever witnessed it live could possibly forget it. I'll never be able to say I saw Hogan slam Andre live, or saw Bret and Shawn in the Iron-Man Match, or witnessed Foley fly from the top of the Cell or any of the classic moments.

But thank God I saw that.


---

Hot Virgins-The World's Most Steadily Shrinking Commodity
BigVitoMark
Lap cheong



Since: 10.8.02
From: Queen's University, Canada

Since last post: 4685 days
Last activity: 4594 days


ICQ:
#6 Posted on | Instant Rating: 5.20
Agree 100% with HMD, being there for Hogan/Rock was almost surreal. That match in itself made the $125 for bleacher tickets worthwhile.

Anyhow, more to the point of the thread, I've found Toronto cheers for either a.) the better overall act or b.) the WWF guy. Someone pointed out to me at the first TO show I went to (WCW Mayhem 1999) that if you were ever over in the WWF, you're over in Toronto. Sure enough, guys like Curt Hennig were over like crazy. Goldberg got boo'ed out of the building because the crowd loved Sid Vicious. Not even the Canadian factor is an automatic there, as evidenced by Edge getting boo'ed out of the building in his hometown.

This seems to be unique to TO, though. I've also been to TV tapings in Ottawa, London, and Hamilton, and those crowd are very by the numbers. I can only assume it's a result of TO being a longtime wrestling town rather than it being a Canadian city. Keep in mind, NYC, Philadelphia, and Dallas tend to behave similarly at times.


---
Screw Ricky
LionJeetSingh
Chourico



Since: 3.3.03

Since last post: 4612 days
Last activity: 4439 days

#7 Posted on | Instant Rating: 0.84
Yes, and it was definately the greatest wrestling card I have ever experienced. (I was at Wrestlemania 6 in 1990 but 9 years old at the time so couldn't appreciate it as much).

Just like all the others described, you could not believe the look on everyones faces when that match started. Almost every single move got a pop including backsratches and roll ups.


---

Vut Joo Talkin?
Greymarch
Boudin rouge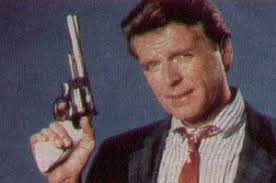 Since: 24.2.03
From: Toronto, Canada

Since last post: 7 days
Last activity: 1 day

#8 Posted on | Instant Rating: 3.39
I think that sums up what I was trying to say in another tread better. That TO crowds don't so much as cheer faces or heels, but like cheer good wrestlers.

(On an aside, I didn't want to pay a scalper for tickets so ended up watching it at the Paramount. Did anyone else here do the same? And if so, what the hell was wrong with that guy in the front row?)



---

"Boy, I've crippled more people than Polio!"
bash91
Merguez



Since: 2.1.02
From: Bossier City, LA

Since last post: 2106 days
Last activity: 205 days

#9 Posted on | Instant Rating: 3.62
I'll agree with what everyone else has said about X-8 despite the fact I'm an American fan. I made the drive from SW Michigan with the wife and two friends for the show and were awed by how hot the crowd was throughout the entire show. Hogan/Rock was insane but the highlight of the show for us was sitting right next to two Hardy Boys imitators who were dressed EXACTLY like Matt and Jeff and knew their entrance routine perfectly. They spent the entire match posing and were actually crying after the Hardy's lost.

Tim


---

People who say they don't "play politics" merely play politics badly. -- David Drake