Super Shane Spear
Bierwurst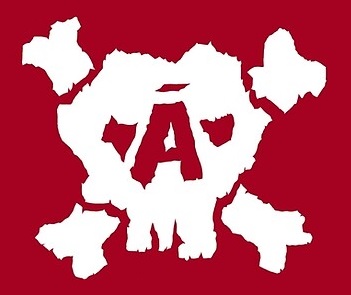 Since: 2.1.02
From: Sector 7 Slums

Since last post: 2929 days
Last activity: 2929 days

#1 Posted on
Unofficially or officially, I seem to remember that the IC belt meant that you were the number one contender. I was just think about that because I was watching Warrior and Hogan from WM VI.
Promote this thread!
Mixxer
Tocino



Since: 18.4.02
From: Minneapolis, MN

Since last post: 5864 days
Last activity: 5805 days

#2 Posted on
It used to be, and still sometimes is used as a plot device (RVD vs Taker for the title shot counts in my book),unfortunately, it's not just pheasable with so many main eventers who are above the IC, yet not Heavyweight Champ...
So, IC is now considered top of undercard, on the verge of main event, if they get over...


---
odessasteps
Scrapple



Since: 2.1.02
From: MD, USA

Since last post: 1465 days
Last activity: 1432 days

#3 Posted on | Instant Rating: 8.18

Back in ye olden days, the Apter mags always ranked the titleholder of the secondary belt (in whatever promotion) as the # 1 contender. (IC belt in WWF, US title in NWA, American belt in World Class, Southern champ in Florida)


---

Then I can write a washing bill in Babylonic cuneiform,
And tell you every detail of Caractacus's uniform;
In short, in matters vegetable, animal, and mineral,
I am the very model of a modern Major-General.
WTF13
Boerewors



Since: 22.1.02

Since last post: 5798 days
Last activity: 5798 days

#4 Posted on
I don't remember the IC champ really getting a lot of shots at the World title, definitely not as many as the US champ used to get at the NWA title. Even in the old days when Hogan was champ and Valentine was IC champ I don't think they ever really faced each other except at the occasional house show.

The idea of the secondary title holder being a number one contender I think is something that was done more in the NWA, less so in WCW. Flair used to always defend the NWA title against the secondary title holders, though if it was one of the lesser belts like the old National title it would be less publicized. I also used to like when he would visit each territory and defend the belt against each territory's champion--what was cool was that no matter if the title holder was a face or a heel, he'd be cheered if he had a shot against Flair. A lot of the time they'd use it as an opportunity to turn a heel face.

Over the last few years I agree that different titles seem to represent different divisions of the card, so it almost never becomes necessary to have titleholders face each other.

I thought the Southern and American champs were considered the champions of their respective territories. Didn't the World Class just make their American title into their World Title when they attempted to form their breakaway promotion?


---

HUSS! HUSS! HUSS!
El Nastio
Banger



Since: 14.1.02
From: Ottawa Ontario, by way of Walkerton

Since last post: 2 days
Last activity: 1 day


ICQ:
#5 Posted on
I remember that WCW used to show the "rankings" back in the day when Stunning Steve Austin held the WCW TV title. The USA Champ was always number two.


---

I'm Catholic plus I'm a redneck. I ain't afraid to admit it, and I ain't going to hide it.

Mixxer
Tocino



Since: 18.4.02
From: Minneapolis, MN

Since last post: 5864 days
Last activity: 5805 days

#6 Posted on
I think it would be cool if they at least used when there needs to be a number one contender established, ala the RVD/Taker match.
If someone wants to get a title shot, they must FIRST go through the IC champ, thus proving their worthy of a title shot...


---
ekedolphin
Scrapple



Since: 12.1.02
From: Indianapolis, IN; now residing in Suffolk, VA

Since last post: 11 days
Last activity: 19 hours

#7 Posted on | Instant Rating: 4.52
Actually, in some places I've actually read that the I-C Champion is always no lower than the number four contender. Probably a good idea, what with craptastic wrestlers such as Albert being former I-C Champions.

But in Pro Wrestling Illustrated, the secondary champion is always considered to be the #1 contender in the federation rankings. Yet, in the overall rankings, sometimes the secondary champion is higher than the federation champion, due to a belief that the secondary champion has had a better title reign or has been more impressive in the ring.

Those secondary titles were, of course, the WWF Intercontinental Championship, the WCW U.S. Heavyweight Championship, and the ECW World Television Championship.

Speaking of secondary championships, I find it interesting that both WCW and ECW did the same thing with their secondary championships as they were closing. If you'll remember, WCW's run under Turner ended with Booker T as both World Heavyweight and U.S. Heavyweight Champion. And Rhino holds the distinction of being both the last ECW World Heavyweight and World Television Champion. As a matter of fact, according to Solie's Vintage Wrestling, the ECW World and TV Titles were actually unified into the ECW Unified World Heavyweight Championship.

OK, that's my trivia blurb for this particular message. Ha!

(edited by ekedolphin on 1.5.02 0356)
---
"If there's anything I hate, it's a loud-mouthed Canadian with blonde hair who dresses like a rock star... except you, you're cool."
--Kurt Angle to Chris Jericho, Smackdown 4/11/2002
Support your local indy fed. Mine is WCWO.
Credit: Solie's Vintage Wrestling, http://www.solie.org.