LanceJr
Head cheese
Banned



Since: 21.1.03
From: Boston, Ma

Since last post: 4193 days
Last activity: 4074 days


AIM:
#1 Posted on | Instant Rating: 0.47
The news video game fans and wrestling have been waiting for has finally been announced. Def Jam Vendetta 2.

However, I think we have been sorely disappointed. THEY CHANGED THE GAME ENGINE! Is this not the main reason why most of us bought Def Jam 1? We bought the game engine not the F'N Def Jam characters. The old school N64 controls, we grown to love and want in our new next gen wrestling games and for some reason THQ is too stupid to realize. The Def Jam characters was a novelty at best. We bought it for the game engine did we guys/girls?

Why did they mess with a good thing. The pics so far have all open wide areas so therefore no rings, and not being mentioned a wrestling game anymore its being promoted as a "open ended" brawling game. I'm sure we all were hoping the sequel would be added upon by adding more wrestlers both Def Jam characters and no names, arenas, etc. I seriously hope EA gets the backlash from this announcement and rethinks what they did F'ing up this franchise.


This sucks...


Official Press release

" Electronic Arts has today the announced the development of Def Jam Vendetta II (working title) for all current generation consoles. The game is being developed by EA Canada in conjunction with Japan-based AKI Corporation, and is currently scheduled for release this fall.

Def Jam Vendetta II will see players assuming the role of a ruthless NYC street fighter battling for control of the hip-hop underground, and boasts an all-new fighting engine that allows players to customize multiple fighting styles as they progress through the game. Over 70 characters will feature in Def Jam Vendetta II, including over 35 hip-hop personalities such as Busta Rhymes, Lil' Kim, Ludacris, Method Man, Redman, Slick Rick, Snoop Dogg, and Carmen Electra.

Co-developed by renowned wrestling developers Aki and Electronic Arts Canada, Def Jam Vendetta II will allow players to assume the role of a New York City street fighter who's battling it out for control of a secret Hip-Hop underground. But instead of resorting to the same old engine that powered the game before, the development crew will utilize an all-new mechanic that more resembles that of a mixed martial arts fighter rather than that of a WWE game. Other new features, like an expanded story mode and customizable fighting styles were touched on too, but exact details as to how they work are still being kept under wraps.




(edited by LanceJr on 1.4.04 0730)

---

I'm am LanceJr hear me...I mean see me post
Promote this thread!
samoflange
Lap cheong



Since: 22.2.04
From: Cambridge, MA

Since last post: 1522 days
Last activity: 1514 days

#2 Posted on | Instant Rating: 2.03
While the customizable fighting sytles feature seems like it'd be pretty cool, I don't know why EA hasn't added a Create Mode for this sequel. Hopefully it will be added in as the game is further developed.

As far as the game engine goes, yeah the original was pretty sweet, but don't knock the new one if you haven't tried it yet. It says the engine will be closer to MMA games, which could be great news, especially for those of us who loved the UFC game. Hard to get used to, but quite realistic, unlike most fighters/wrestling games out there.


---

David Spade teaches us an Important Lesson:

Joe Dirt: So you're gonna tell me that you don't have no black cats, no roman candles, or screaming mimis?
Kicking Wing: No.
Joe Dirt: Oh come on man. You got no lady fingers, fuzz buttles, snicker bombs, church burners, finger blasters, gut busters, zippity do das, or crap flappers?
Kicking Wing: No, I don't.
Joe Dirt: Yer gonna stand there, owning a fireworks stand, and tell me you don't have no whistling bungholes, no spleen spliters, whisker biscuits, honkey lighters, hoosker doos, hoosker don'ts, cherry bombs, nipsy daisers, with or without the scooter stick, or one single whistling kitty chaser?
Kicking Wing: No... because snakes and sparklers are the only ones I like.
Joe Dirt: Well that might be your problem, it's not what you like, it's the consumer.
Torchslasher
Knackwurst



Since: 17.1.02
From: New F'n Jersey

Since last post: 277 days
Last activity: 30 days

#3 Posted on | Instant Rating: 5.75
Eeek, I'm getting a serious "WCW Mayhem" vibe from this news, and no, that's not a good thing.

No ring= No fun.


---

Behold the scary undead powers of WESTERN-TAKER!
Pike
Italian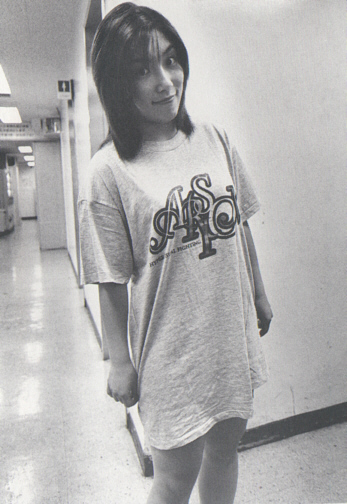 Since: 7.4.03
From: KS

Since last post: 4915 days
Last activity: 4907 days


AIM:
#4 Posted on | Instant Rating: 0.94
Lets hope they don't make this all wrong , because the first one was a good game and fun as hell. I never did play Mayhem, but from what I heard of it I don't want to and so in that though I hope they don't do the same with DJV2 man I hate to see it go to crap.

Needs to be a create a fighter, wrestler thing in it too.


---

Great Muta is a wrestling GOD!! praise the Great Muta.